This kid, weighing 16,5 kilograms and costing under 3,5 million rubles (for 2009), is the longest-range super-telephoto with Canon's USM.
Canon EF 1200mm f / 5.6 L USM
Miracle Japanese photo industry, which is produced in the amount of only 2 pieces per year.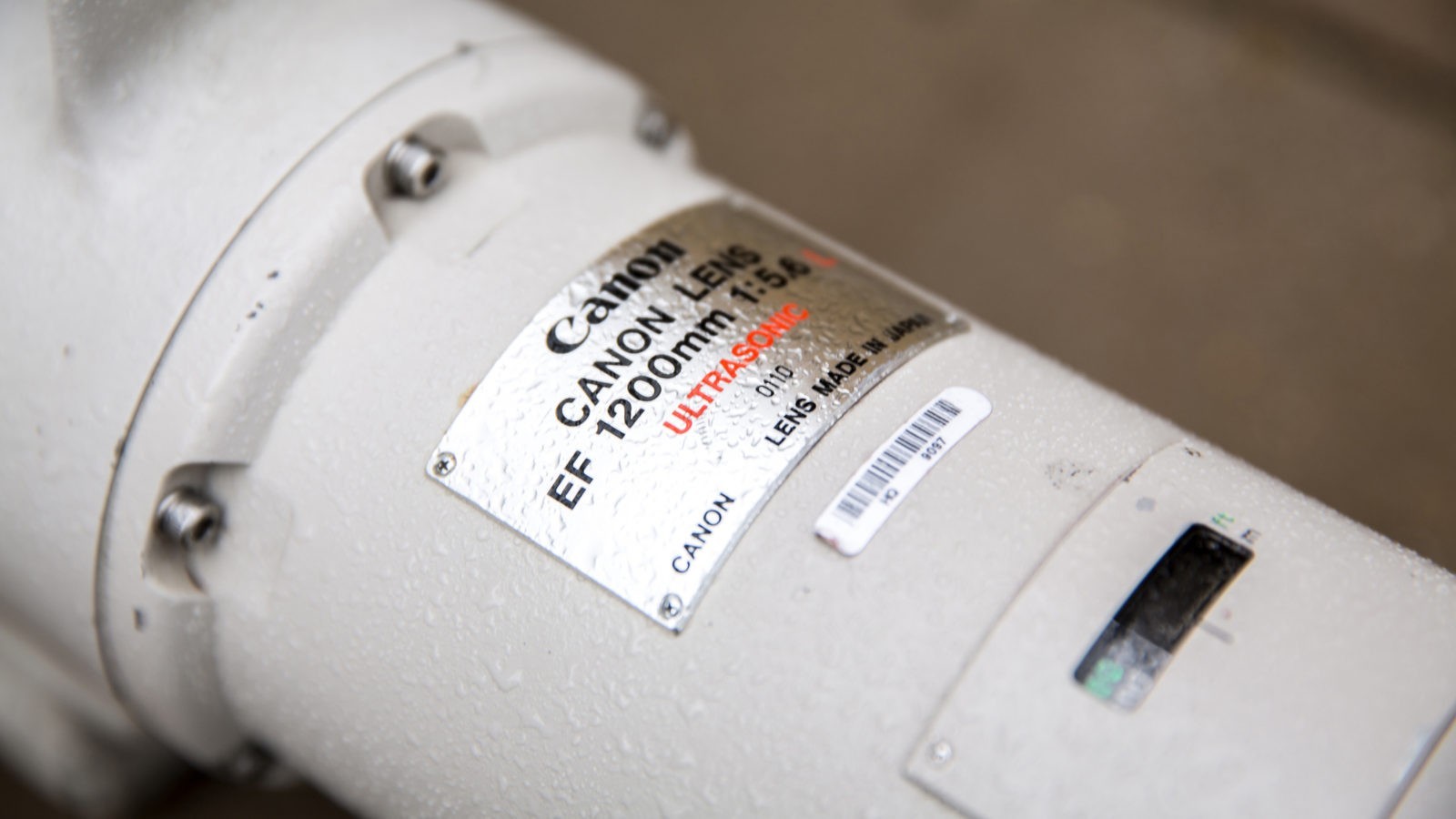 At the moment, only to order, probably about 100 lenses have been produced. The lot of its use - sports events, "spy games", observation and photography of animals. Such lenswe are owned by National Geographic, Canon themselves, several private owners and sports publications.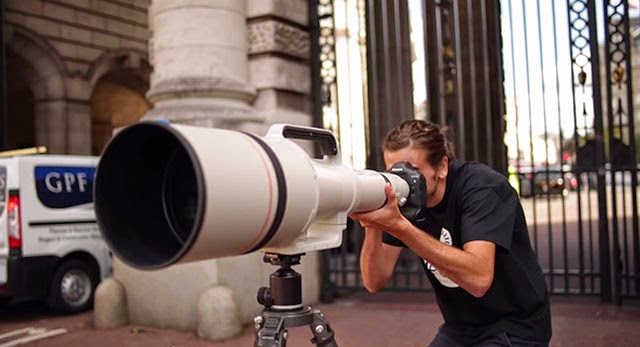 Total 2 lens in year. So little, because the fluorite crystals that make up the two low-dispersion lenses lens, builds up and polishes very slowly. Mounting on a tripod or tripod is best done together, securing each other.
Quiet and fast (as far as possible with this size) autofocus is realized using the USM ring (ultrasonic motor) and a rear focusing system. Extremely sharp, high-quality images are realized by using two large-diameter artificial fluorite crystal elements (the third and the sixth in the design), which well eliminate the secondary spectrum.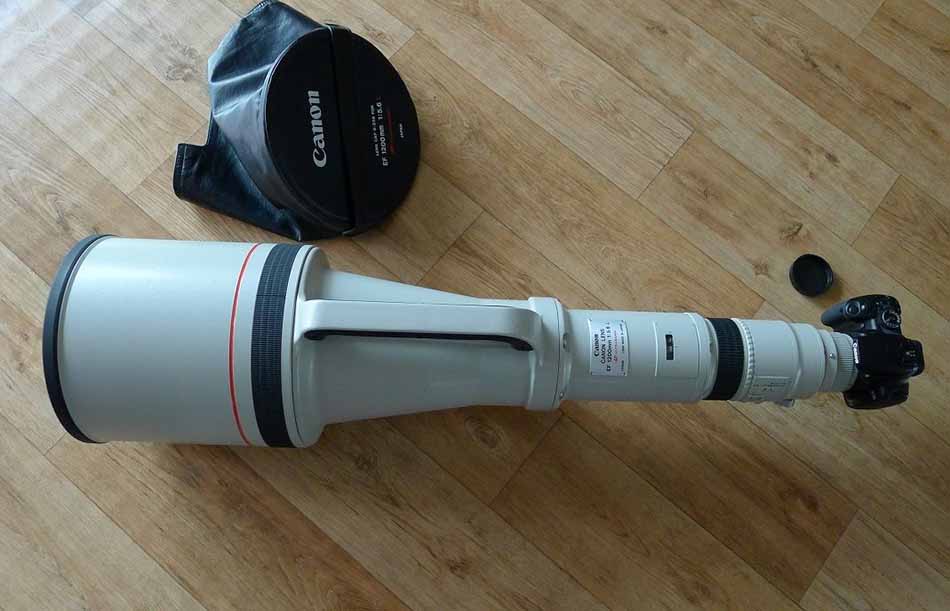 Although the optical design is the same as Canon's prototype FD 1200mm f5.6L, this lens is fully optimized for bayonet EF. EF1.4X or EF2X extenders increase focal length up to 1700mm f / 8 and 2400mm f / 11, respectively. Such a thing can be wielded at a distance of up to two kilometers from the target, without fear of being noticed. Shooting often requires using the finder to lensas the field of view is very narrow.
Canon lenses on the portal
CANON
Canon EF 1200mm f / 5.6 L USM Lens Specifications

| | |
| --- | --- |
| release date | July 1993 |
| Original price | 9800000 yen (with case and hood) |
| Of groups | 10 |
| Elements | 13 |
| Aperture blades | 8 |
| Minimum diaphragm | 32 |
| Closest focusing distance (m) | 14 |
| Maximum magnification (x) | 0.09 |
| Filter diameter (mm) | 48 |
| Dimensions (mm) | 228x836 |
| Weight (g) | 16500 |



Sometimes I buy photographic equipment from the USSR and not only. You can offer your write me. Help the project: 5469 1200 1062 4624. Comments can be left without registration and SMS