Lens of unknown origin, rebranding under Hanimex. At the end of the twentieth century, there were few factories in Japan that could produce their own optics, and third-party firms ordered the same lens models under their name on some of them for resale in various regions of the globe. From this we now have a complete mess.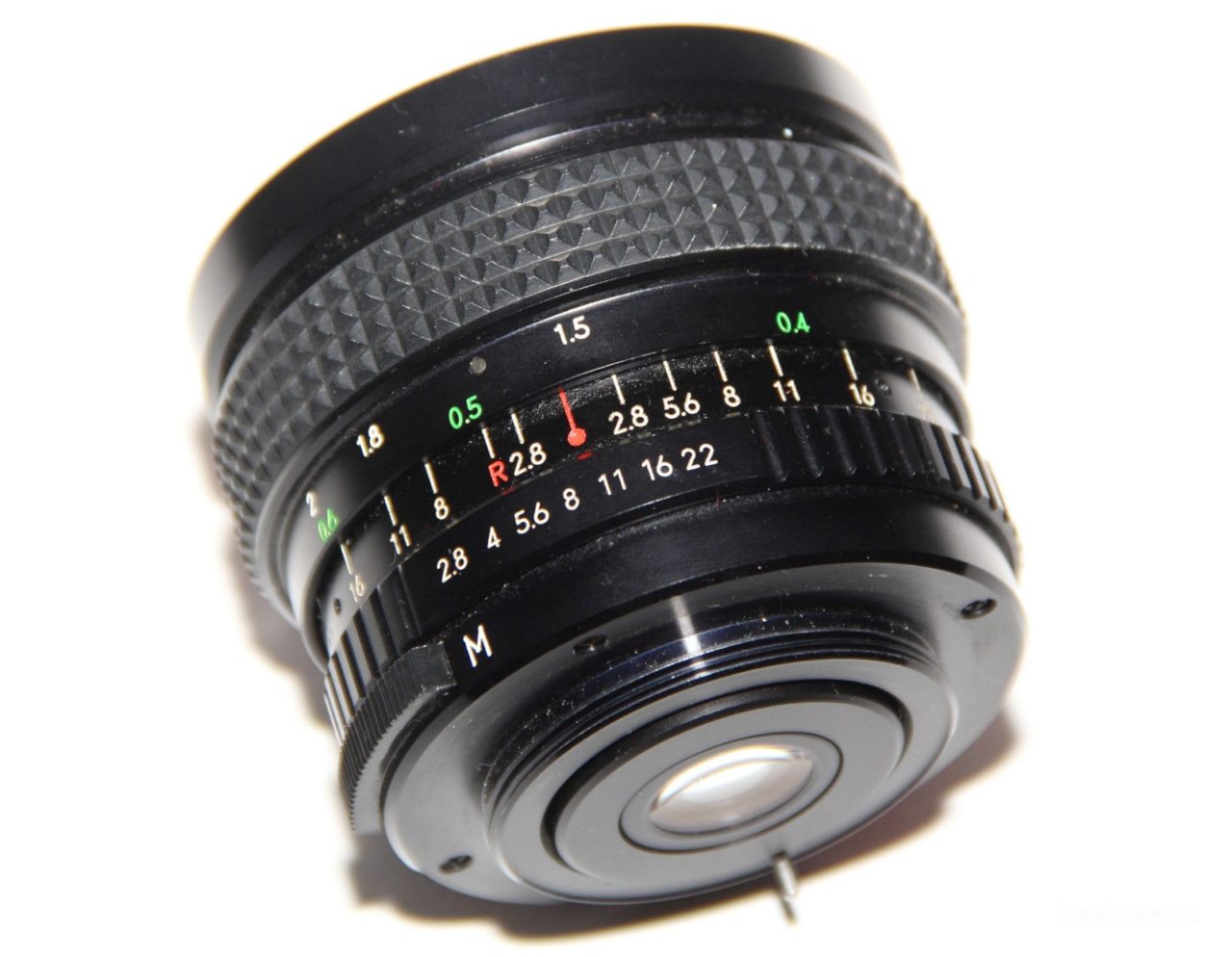 This miracle could be produced by Cosina, Tokina and a couple of other firms. By the way, Nikon and Canon clearly did not engage in such nonsense, except at the initial stage of their photography. Hanimex 28mm was caught with a degraded coating, and was very afraid of sunlight, which made it almost unusable.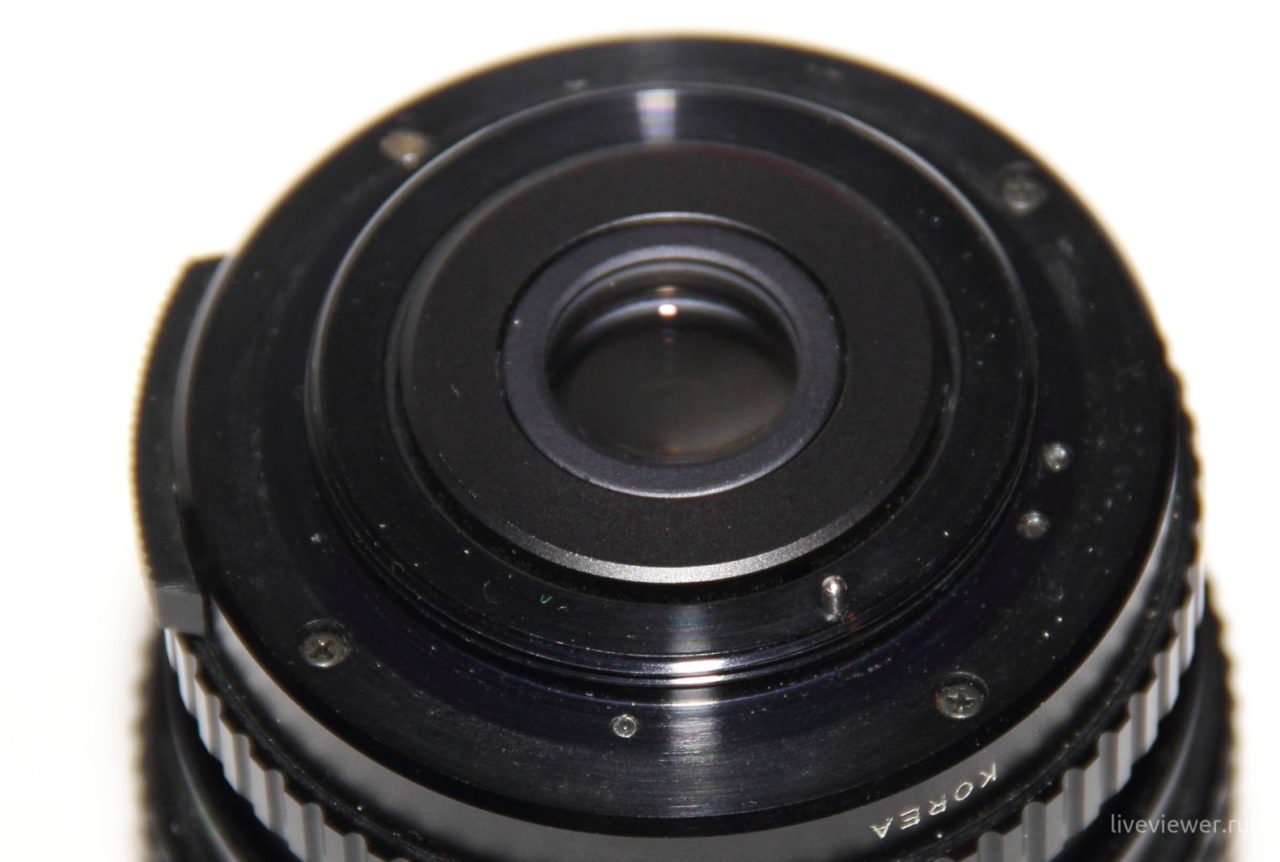 Even the full clamping of the diaphragm did not help. In general, the lens itself may not be bad, but since I got it in this form - alas, besides what is, there is nothing more to tell.
By its design, this creation of the early "Samyang" to the last screw repeats its own design under the name "Star D" (I had such happiness). The prototype was the very famous Tokin 28 \ 2,8 lens. But the Korean clones of that time did not reach the quality of Tokin. "Soligor" is a Vender, he himself has never produced lenses. Chinon is more complicated, there are allegations that some samples were made at our own facilities, but where this plant is located, there is no reliable information. Hanimex (from the name of the founder Jack Hannes + import + export) was founded after World War II to import European cameras and lenses to Australia. Like many vendors, at the beginning of her career she ordered optics from "decent" manufacturers (Tokina, San, Tamron, Toya, Shima Kogaku), and then dropped to the level of Samyang, which is what we observe in this case. In fairness, it should be noted that Samyang very quickly learned to make really good optics at a low price. But their early creations are only suitable for photo circles - with the aim of clearly demonstrating all kinds of aberrations.

Igor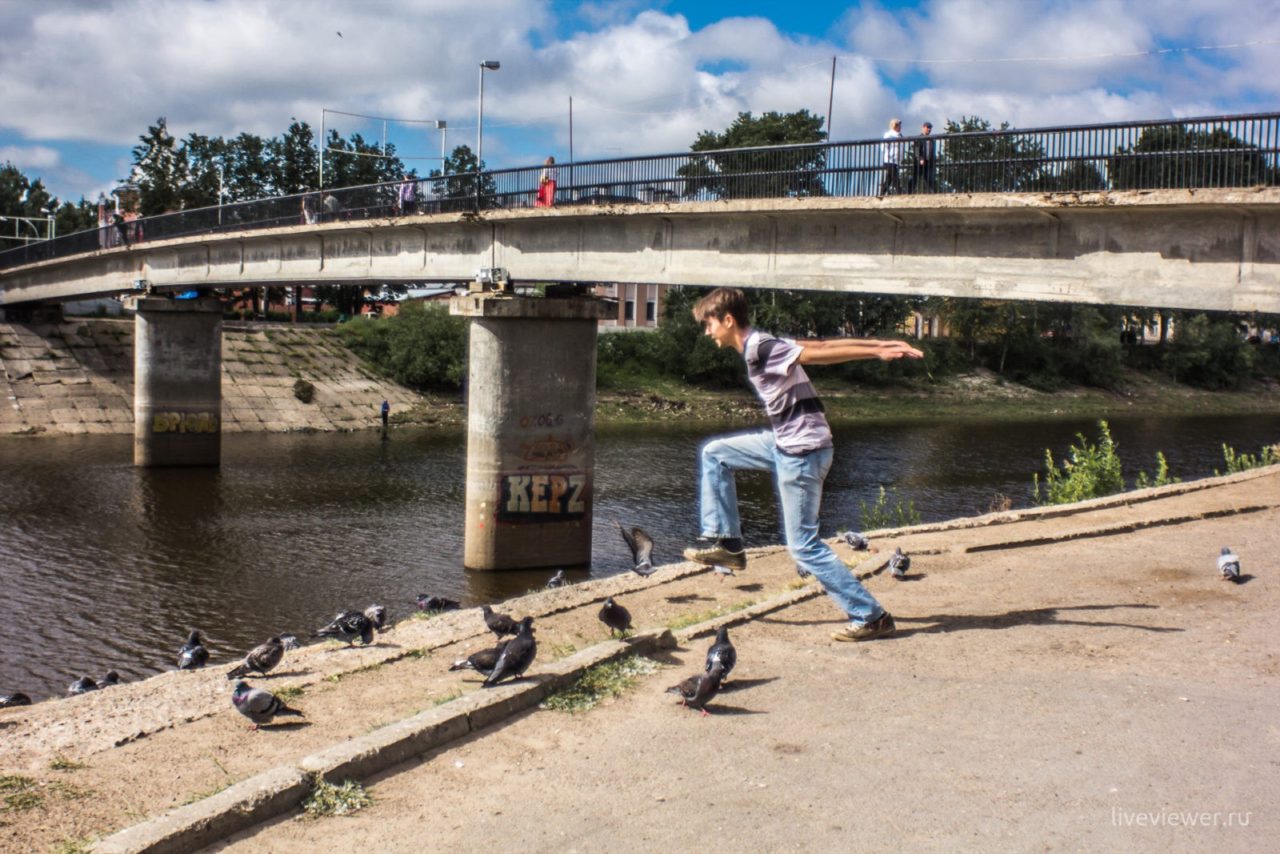 6-blade diaphragm, focusing and aperture rings are convenient to use, the focusing ring is rubberized, there is a jumping aperture device, the stem of which comes out from the back side lens... The mechanism can be switched both in auto and manual mode using a lever on the body.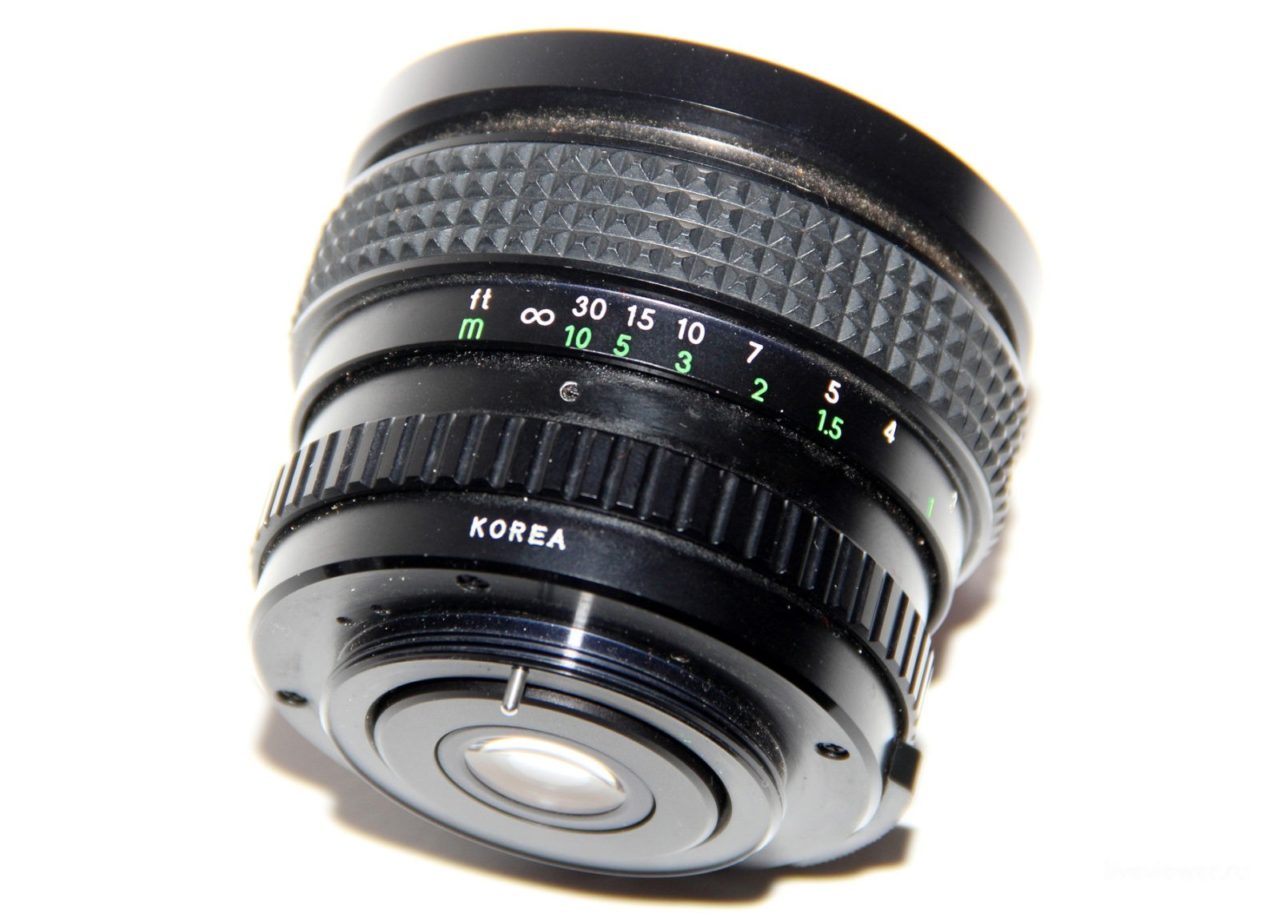 The design is more accurate than the Miranda 28mm f2.8, the lettering and markings on the lens are engraved and filled with paint, not just painted on the body.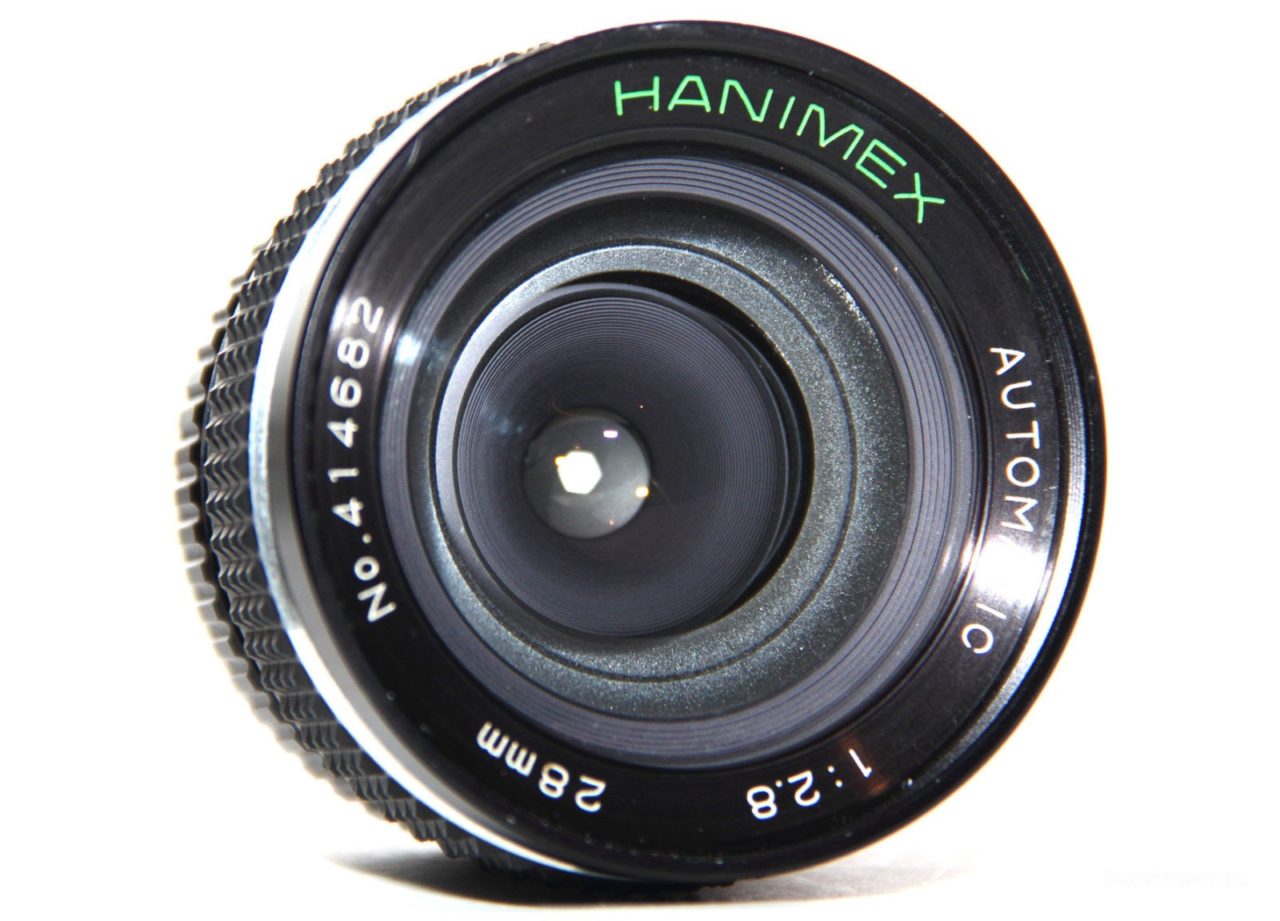 All the mechanics worked clearly, smoothly, it is a pity that such a problem happened with the optics, the quality of the shooting was not possible, but we managed to notice the distortion in the resulting image. It can be found in the same corpus but under a different name (Chinon, Soligor, Cosina, etc.). Refers to wide-angle lensm. Wide-angle lenses on the [PRO] PHOTO portal:
Use on modern cameras
To work on digital cameras, you will need an adapter from the M42x1. Easiest to install on cropped Canon EOS with bayonetohm EF-s, especially considering that adapters without chips on Canon cost mere pennies.
List of adapters, systems and bayonets (direct links for ordering)
When ordering, it should be borne in mind that cheap adapters of poor quality with a lens on bayonetf Nikon F spoil the picture significantly. Adapters without a lens reduce the maximum focusing range (due to the difference in focal lengths). Adapters with chips come across poor quality, exposure metering and focus confirmation on some Canon EOS models may suffer from this.
Sample photos of Hanimex 28mm f2.8



Sometimes I buy photographic equipment from the USSR and not only. You can offer your write me. Help the project: 5469 1200 1062 4624. Comments can be left without registration and SMS