Rietzschel Prolinear f 1.9 / 13.5cm - lens included with large format camera GOLTZ & BREUTMANN Mentor Nachtreflex.
Produced by the company Rietzschel in Schwabing, a suburb of Munich. It had several modifications, differing in the presence of a diaphragm, as well as cosmetic changes and color.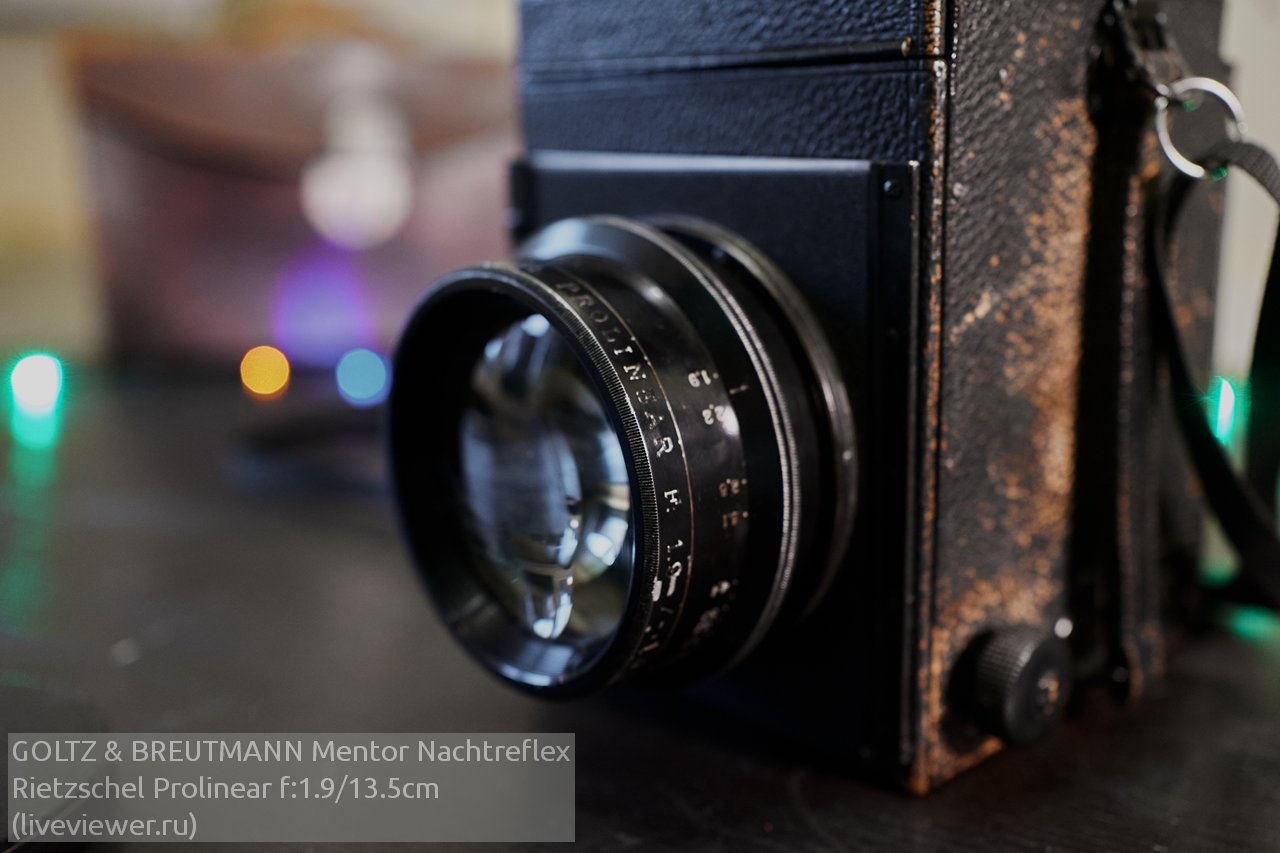 The central part is made of brass, the rest of the parts, including the diaphragm control ring, are made of aluminum alloy. The optics are enormous and the lens as a whole weighs over a kilogram. Rietzschel Prolinear uses 4 elements and the lens layout is as follows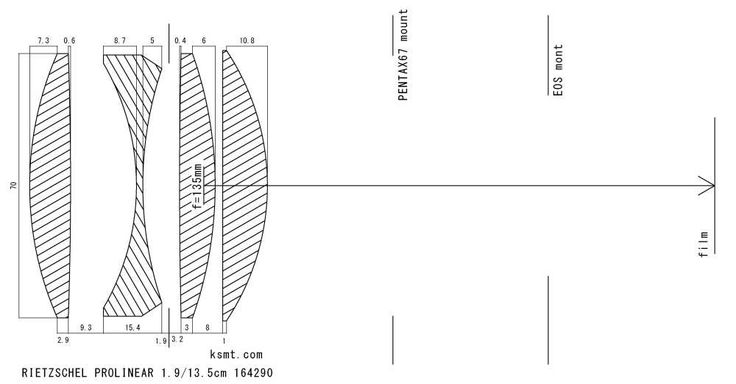 The anterior and posterior lenses are very convex. Most likely, the lens has good sharpness only in the center. The second element according to the scheme is placed in a black frame, and inserted close to the first, and the rest of the elements are set in their places in the lens barrel and are locked by rings.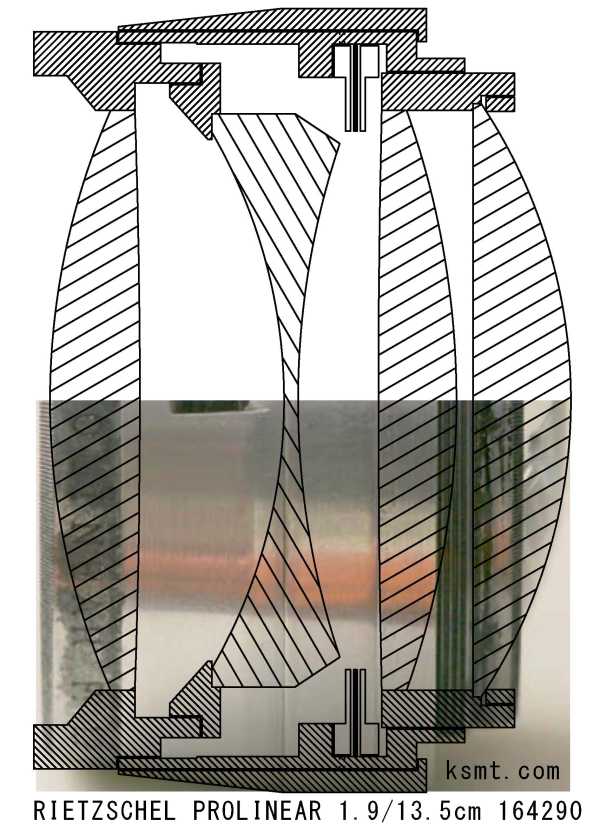 Focusing is done by moving the lens back and forth along the rails installed in the camera and controlled by the rack. It has a huge back section, due to which you can try to install it on a digital camera. It's very interesting to see what happens. Since the lens is suitable for a large format, the resolution indicators of the optics must be appropriate. The lens aperture creates an almost even circle and has 20 blades. The aperture ring is large and rotates smoothly.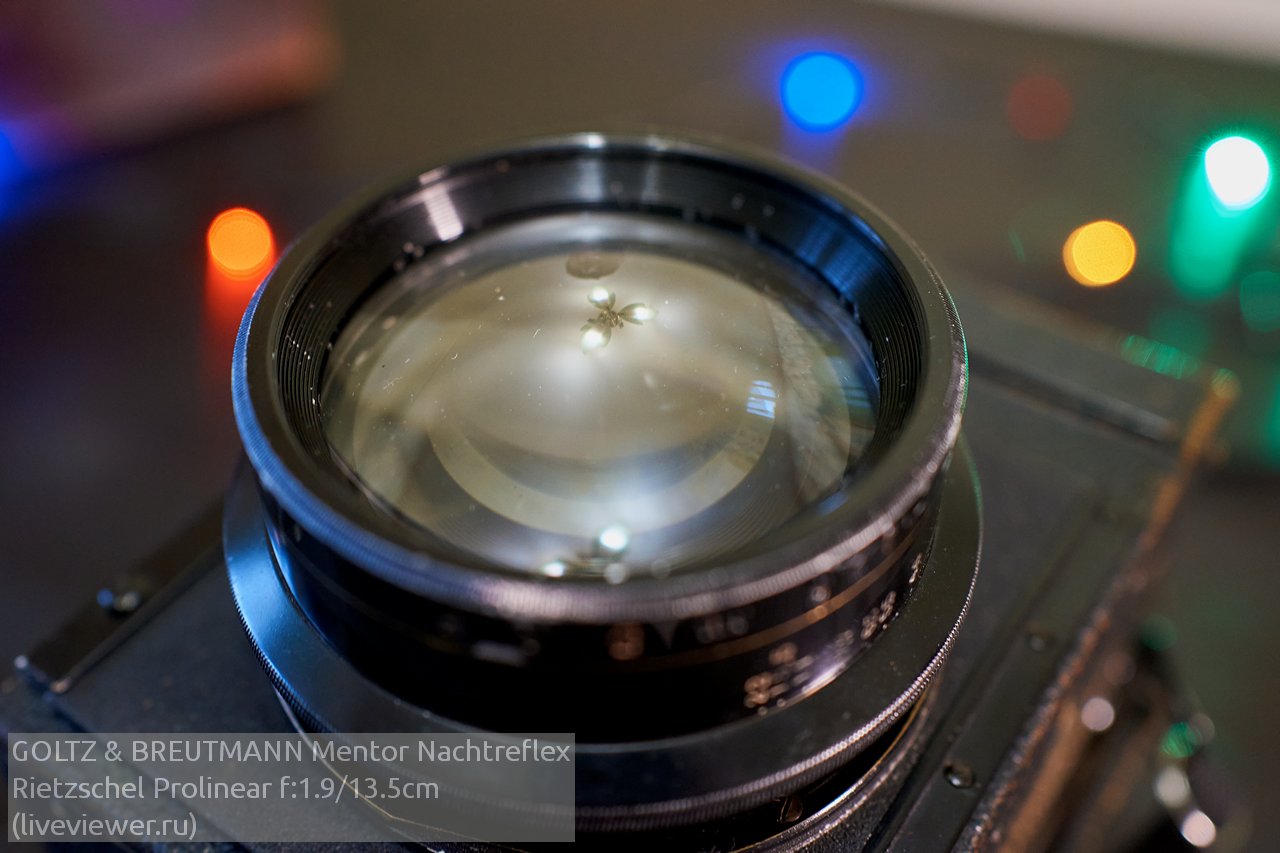 Rietzschel Prolinear f 1.9 / 13.5cm were equipped with Mentor Nachtreflex cameras, and some others. The production continued according to some opinion, and after World War II.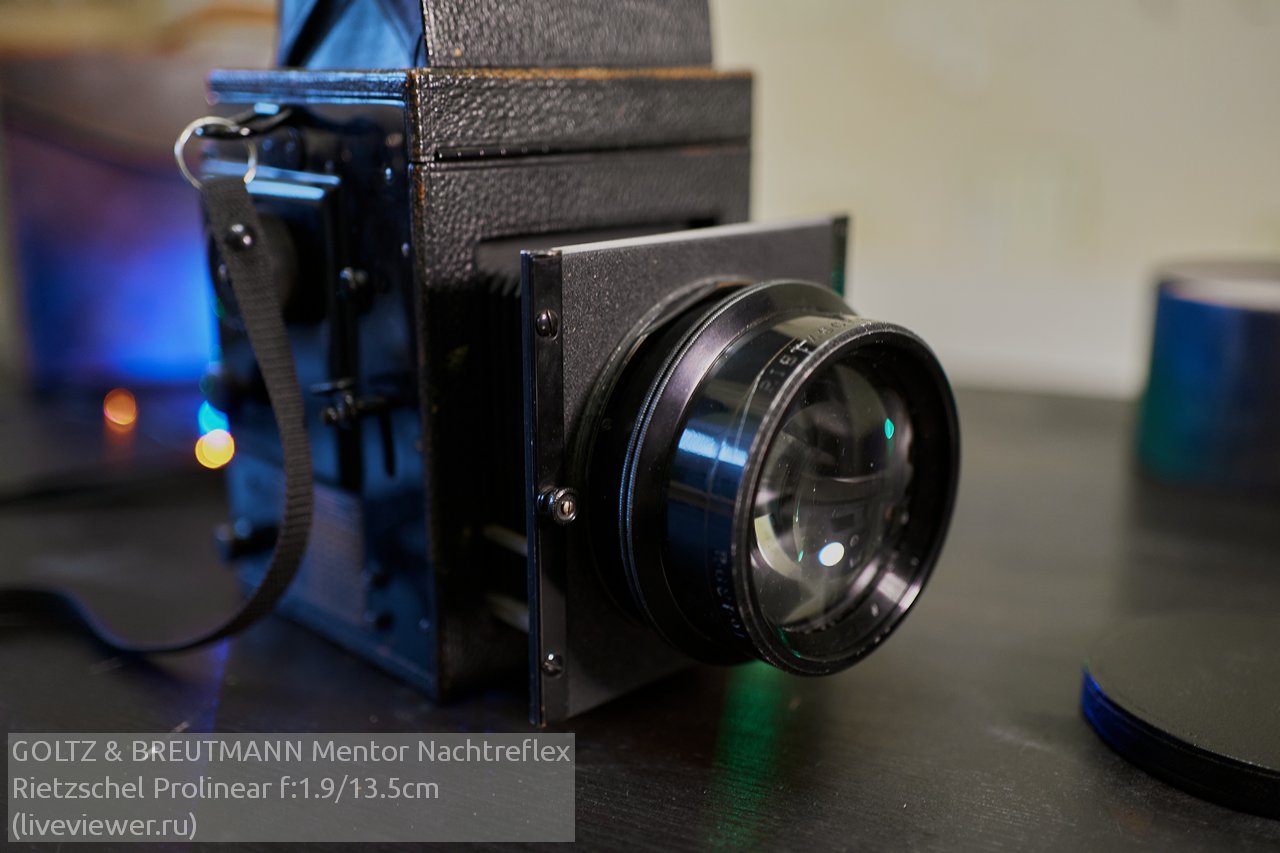 So far, I managed to shoot only through the viewfinder of the Mentor Nachtreflex camera, since its walls are soft and high. I can say with certainty that the lens has good sharpness and perfectly cuts off the subject from the background. At the same time, looking through the viewfinder it is not always possible to understand whether the object is in focus or not, since the depth of field at the open one of the lens is very small.
/2021/12/goltz-breutmann-mentor-nachtreflex-obzor-fotokamery/
Sample photo Rietzschel Prolinear 1.9 / 13,5
Photos on film found on Flickr, in the meantime, I'm cutting a box for adapting a digital camera, you can see the photos through the viewfinder of the Mentor Nachtreflex camera:
The cost of this lens at foreign auctions reaches $ 1400. Assembled with a camera, it is, of course, a little more expensive.




Sometimes I buy photographic equipment from the USSR and not only. You can offer your write me. Help the project: 5469 1200 1062 4624. Comments can be left without registration and SMS