Cosina AF 19-35mm f3.5-4.5 after the impact the diaphragm collapsed and tore off the ass. The lens is quite easy to disassemble, there are hardly any small elements. Everything is large, the lens is not tricky, and quite understandable in disassembly and assembly. After repairing the diaphragm, alignment may be required if we have displaced the rear lens. It is necessary to memorize the position of the rear lens in order to avoid then prolonged torment.
The lens can also be assembled incorrectly - in this case, the focal length ring will wedge somewhere in the middle. Watch carefully. Repairing equipment after an impact is a thankless task, it takes a lot of time and requires a lot of glue.
If I figured out the diaphragm quickly, then the search for a suitable material to restore the mount of the bayonet took a very long time. Ideally, of course, carve a bayonet ring out of aluminum, and fit the lens into it, but we are not looking for complicated ways. First, I carved the backdrop out of plywood and glued it down. The lens worked correctly, but too little. The connection fell apart on the tenth lens change.
Unfortunately, there was still no infinity. The second option is the doped plastic mount ring of a dead Canon DSLR. It looks bad, but there is infinity and you can work completely. Filled with glue, does not play, works properly. The ring is tightened with small self-tapping screws and is firmly fixed.
Until the next fall.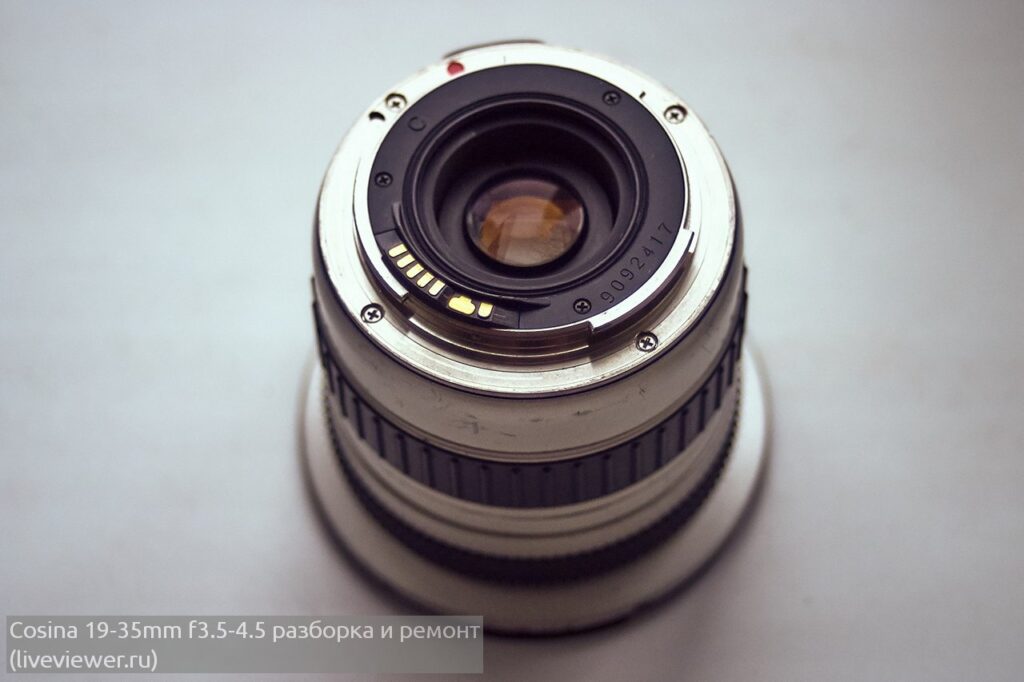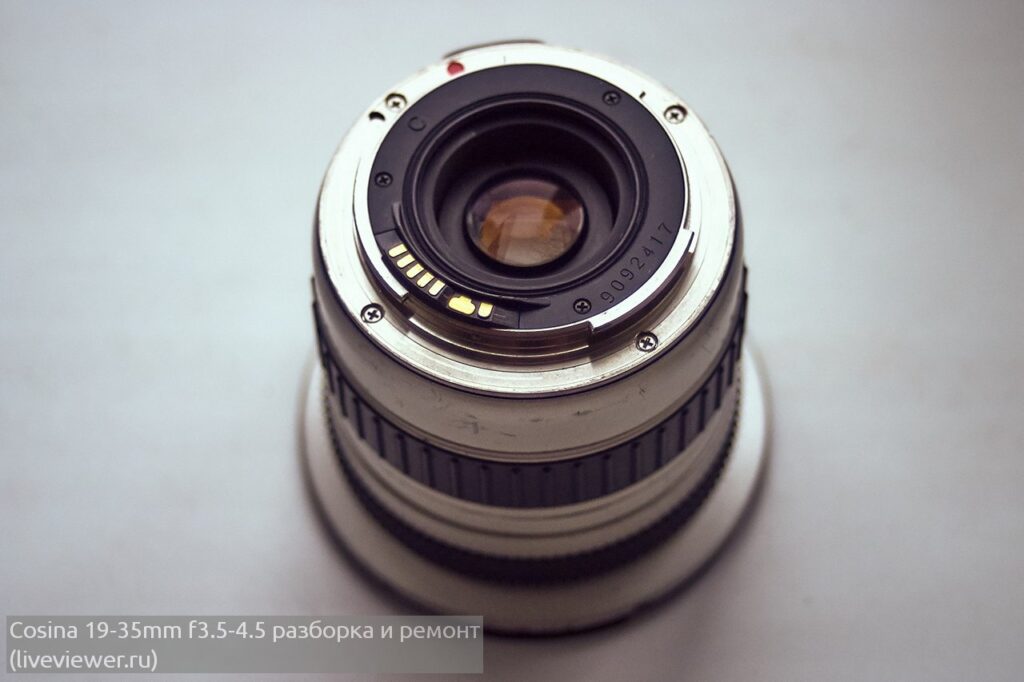 The main thing when disassembling is accuracy and care. There is nothing to restore torn loops if you do not know how to solder. The lens is ancient, and spare parts cannot be found. The plastic of the case is cheap, 3-5 times the seat for the screws is broken.
Sometimes I buy photographic equipment from the USSR and not only. You can offer your
write me
. Help the project: 5469 1200 1062 4624. Comments can be left without registration and SMS