To be honest, I took this lens with skepticism. Because Belarusian products are often criticized. However, when I looked at the first test shots, I fell silent in puzzlement ...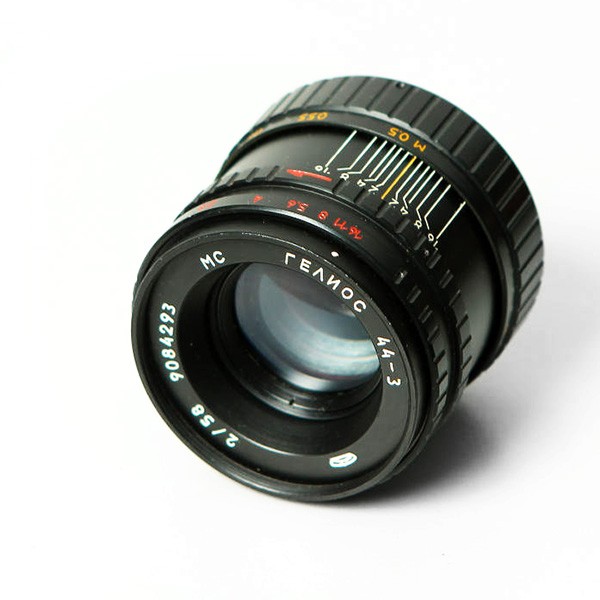 The lens draws very artistically, softly, and easily. Bokeh is sometimes reminiscent of brush strokes. Sharpness and contrast are great. The colors are correct and I repeat once again - they seem to be light.
True, there is a possibility that the focusing ring will abut against the adapter to a modern camera. However, for me, when focusing on infinity, it stops just where it should be. But other owners, I read, have to file it.
As for multi-coating, this is the only eight-petal Helios with multi-coating. As for the quality, I would not shoot with it WITHOUT the hood. Honor and glory to the designers for their efforts, but the back multi-enlightenment cannot cope with it.
Where to buy an adapter for Helios?
To work on digital cameras with Helios, you will need an adapter from M42x1 to your system.
I recommend buying the adapter directly from trusted sellers at ali, for example. If you are from Crimea or other territories where it is not possible to order from Ali, then use the offers of sellers on sites such as Avito, Sack, etc. Sending adapters across the territory of the Russian Federation and to the Crimea usually does not cause problems even by Russian post. The article
Helios-44-3 example photo
Photographer, consultant, teacher, candidate of historical sciences



Sometimes I buy photographic equipment from the USSR and not only. You can offer your write me. Help the project: 5469 1200 1062 4624. Comments can be left without registration and SMS