What could have united the two giants at the dawn of the popularity of small format photography?
Before World War II, the Nippon Kogaku corporation had little interest in the consumer segment of the market - the company was not up to mere mortals, since all production was focused on the military. Lenses, eyepieces, binoculars, scopes, periscopes, and much more were produced for the Japanese Navy.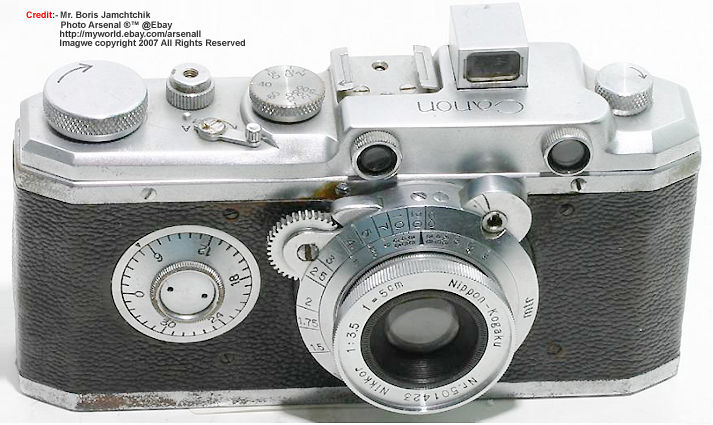 The deal for the release of a batch of lenses was not the largest for that time, but nevertheless, it took place.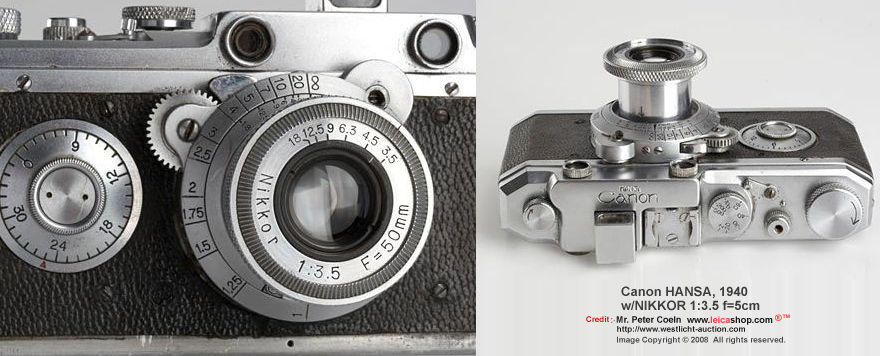 Canon received high-quality optics for their cameras, and Nikon - additional experience that will be useful to them later. Things were going well exactly until the war came. During the war, Canon reduced its already small production of cameras, as materials became very difficult to obtain.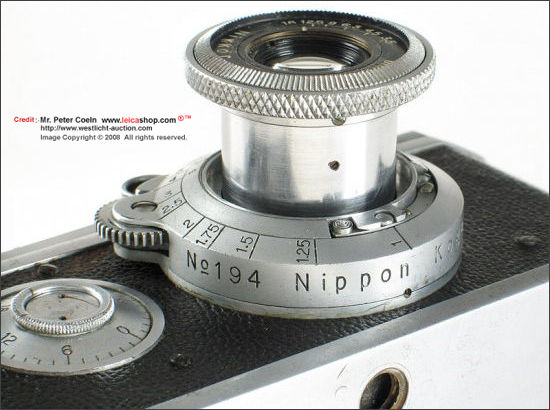 Already after the surrender of Japan, when the pre-war reserve of spare parts was depleted, Canon again came to Nikon for lensmi, but were refused. Things were bad for both companies. Canon was begging for spare parts, and its neighbors were banned from military production. Nikon finally turned their attention to the consumer segment of the market, and repurposed manufacturing into household items.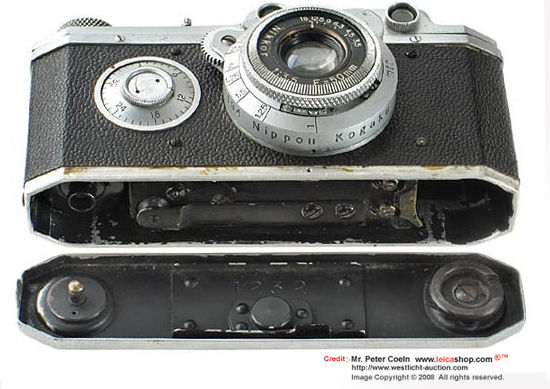 Canon was left with nothing - Nikon released their own camera. By the way, this is the very case when a commercial project went sideways for both companies. Nikon I failed in the sale, because "the samurai has no goal, there is only a path" - like true samurai, Nikon came up with their own film format, which did not "go". The world has already en masse used the "ley" format of the frame, from film.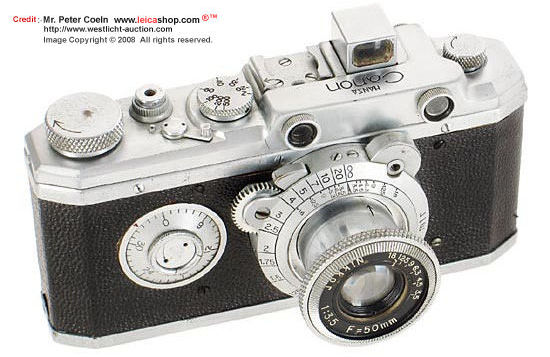 The American troops "occupying" Japan were not very enthusiastic about the craft, which looked very much like a copy of a German camera, but such a very conceptual one. After the war, both companies pursued the goal of entering the American market, and Canon did it a little earlier. At the same time, the long-suffering Sony was hanging around, whose path into the world of photography was thorny and intricate much stronger.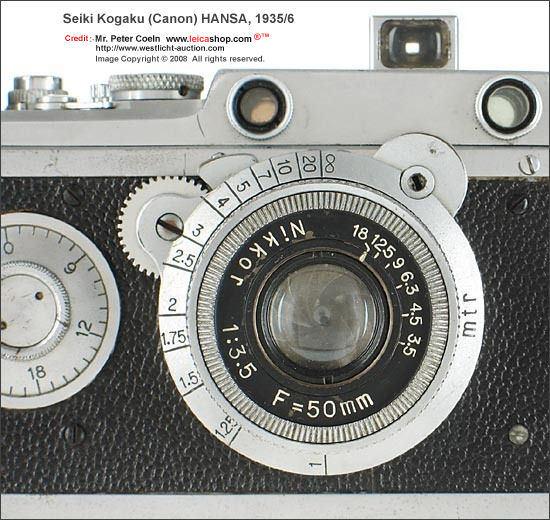 Sometimes I buy photographic equipment from the USSR and not only. You can offer your write me. Help the project: 5469 1200 1062 4624. Comments can be left without registration and SMS