Helios-44m6 Sony NEX-C3 in a compact bag is the coolest thing you can take with you on a small trip. This time I was carried into the Falcon. The city in which the city-forming enterprise is the Pulp and Paper Mill.
And also in Sokol they make the famous condensed milk, which tastes like the same condensed milk, originally from the USSR. It's amazing how the company managed to survive hard times, and even set up the production of condensed milk gift sets. You won't find it in retail chains like Pyaterochka or Magnet, however, in smaller stores you can see it. Somehow, even in the tape came across, but not for long. Everyone needs a margin, and good condensed milk cannot be cheap. The city looks like a big village. There are five-story buildings, shopping centers, asphalt roads. In places. Mostly wooden buildings predominate, of course. To see an abandoned five-story building with no windows or doors, but with rented basement areas was amazing. Just the height of cynicism. Even a worn-out building should be profitable!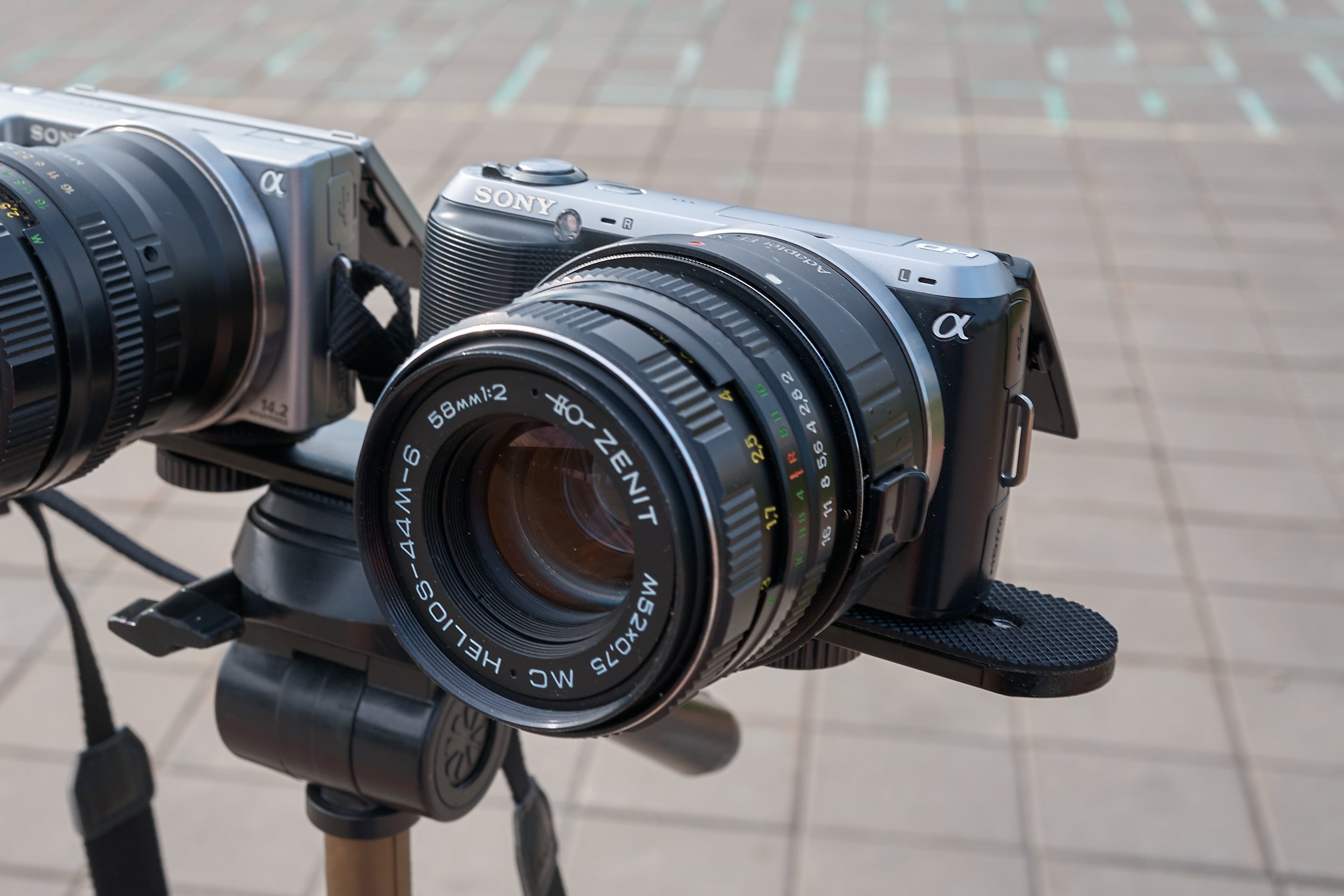 Manual focusing is a pleasure on this old nex, thanks to focus picking. It highlights sharp areas on the screen. This makes me happy. What can not be expected from Canon in 2021 in DSLRs was implemented back in 2010 by Sony. Fuck the consumer attitude of Canon.
Falcon. (Helios-44m6 Sony NEX-C3 sample photo)
A couple of dozen photos from a walk around the city. Seeing so many kids on the streets, you understand that digitalization, in principle, is not a hindrance to an active lifestyle.