An interesting, albeit a bit difficult for the modern reader, publication from the Czechoslovak almanac "Photo 66«
Once we have already written about the lures that photographers used to attract clients many years ago. There were times when a photo studio grew like mushrooms, and the competition took the throat and it was impossible to refuse a single witty find in order to attract a customer ...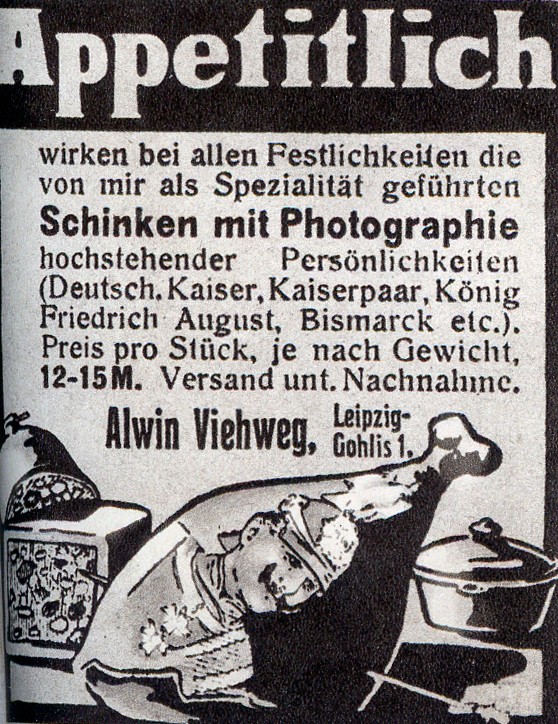 In 1898, one of the photographers promised that, having ordered a dozen cards from him, the ladies will receive a curling iron as a gift... The second said that in addition to the completed order, he would make 1b photographs the size of a postage stamp or an enlarged portrait in an elegant frame.
Later, photography became the prey of other entrepreneurs as well. For example, in English tobacco stalls in 1890, everyone who bought a pack of tobacco was handed vouchers. If the buyer collected enough coupons in this way, he could order two portrait photographs with a small surcharge.
Unexpected competition was met by photographers in several stores. In 1898, a photographic atelier was opened in Wilem Stein's store in Berlin, and everyone who bought goods for the brand had the right get three business photos from the photographer... Probably, Mr. Stein was soon disappointed, because in two days he was visited by 2 buyers, who had to be provided with the promised portraits within three weeks. This meant taking 1500 pictures every day, which was impossible in those days.
There are known cases of fierce competition between photographic ateliers during the general mobilization ... Every time, soldiers with a great desire were photographed in order to leave or send home a memory of themselves. But one photo was not enough. The photograph had to be framed accordingly, so that the memory of military service was stronger. This soldier's weakness was exploited by the Dresden publisher Kunovsky, who in 1882 published special cliches in memory of military service. For 75 kreutzars, a portrait of a soldier of any rank and rank was not only placed under the portrait of His Majesty, but also surrounded by funny and heroic pictures from the frontline life.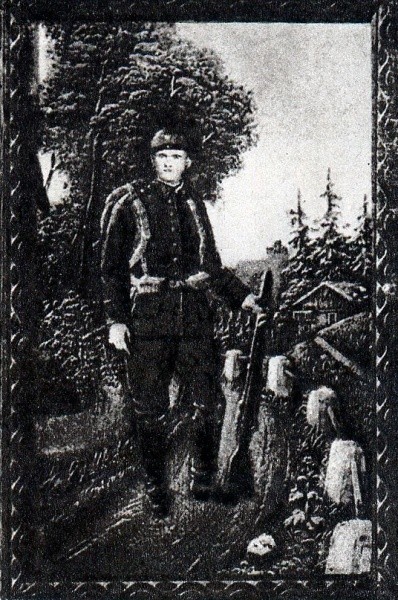 Image from the price list of the Popper Brothers Prague company, 1888
Half-paintings painted in oil were also a striking decoration of any home hearth, which could be easily copied from any photograph, taking into account the most diverse requirements of the clientele. Representatives of the Popper Brothers company traveled from town to town, collecting photographs, modestly taking an advance, and after a while the company sent the customer such perfect examples of art that hardly anything else could compare.
The original photograph (one or more in the most artistic composition) was glued to cardboard and diligently painted with oil paints, so that originally a black and white medium turned into a romantic landscapedazzling with flowers. Sometimes a popular color photographic landscape or some other motley from a poster or a guidebook was embedded in the picture.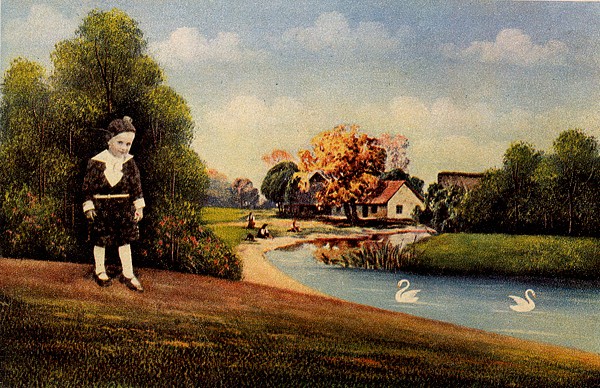 Half oil painting with pasted and colored photo
In the overwhelming majority of cases, these, so to speak, trade combinations were not dealt with by photographers, but by trade firms that had nothing to do with photography. Their task was quite simple: to process the photo, and most importantly, to convince the clientele that image benefited from it... But a certain photographer Teveles from Opava went even further. Without the knowledge of the client who ordered photographs from him, he made a portrait for him on an enamel plate and delivered it to the address. The client paid for it only if he wanted to purchase it. Some photographers have suggested taking photographs on a pipe, on coffee cups, and even on grave monuments.
The ways of commercial entrepreneurship are inscrutable. But probably not a single photographer was able to get around in the resourcefulness of the sausage king Alvin Vigweg of Leipzig, who in 1908, in a modest announcement in the Land und See newspaper, offered his clients for ceremonial receptions ham with pictures of prominent personalities, for example, the German emperor, Bismarck, and others - the price per piece, depending on the weight of 12-15 marks ...
Photographer, consultant, teacher



Sometimes I buy photographic equipment from the USSR and not only. You can offer your write me. Help the project: 5469 1200 1062 4624. Comments can be left without registration and SMS