The Canon EF-M 32mm f / 1.4 STM in the Canon EOS M series of compact and lightweight lenses is gaining recognition in the global market, especially with the recent introduction of the improved entry-level EOS M50 and the more advanced EOS M6 and M5 cameras. The dedicated EF-M series of lenses have also been well received by many buyers, but more experienced users have requested a larger selection of fixed focal length lenses. In late 2018, Canon introduced a pair of EF-M 22mm f / 2 STMs aimed at the more seasoned enthusiast - the EF-M 32mm f / 1.4 STM.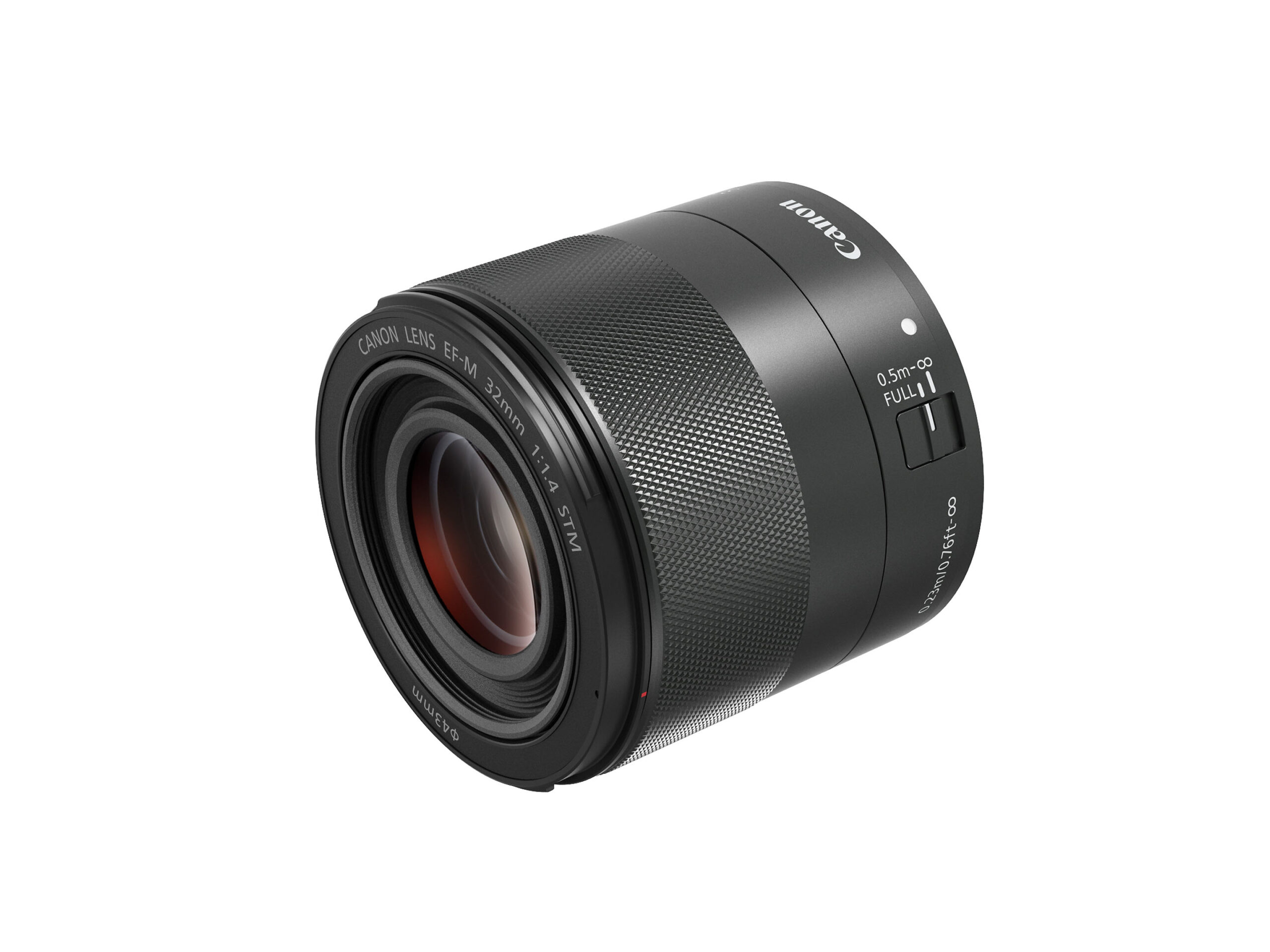 Equivalent focal and compatibility
In terms of field of view, the EF-M 32mm f / 1.4 provides coverage equivalent to what you'd see on a full frame camera (or 35mm film camera) with a 51mm lens. In other words, this lens provides the coverage that classic traditional standard 50mm lenses have provided in the past.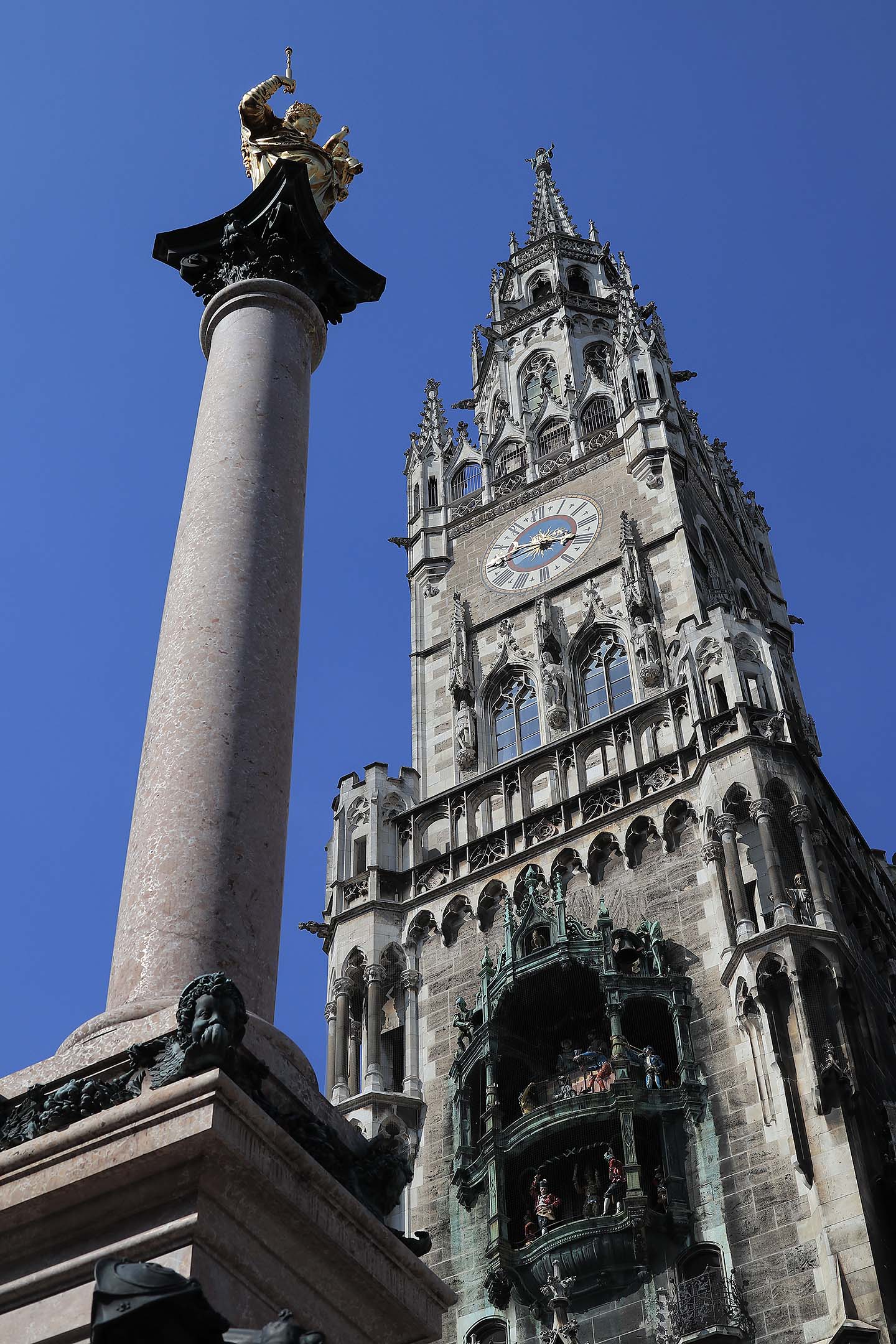 While a 50mm (equivalent) fixed focal length lens with a high aperture of f / 1,4 is clearly aimed at experienced photographers, this lens can be mounted and used with any Canon EOS M-series camera released since 2012.
As of October 2018, the lens is exclusively for EOS M-series cameras and can not be mounted on Canon EOS DSLRs or adapted for use with EOS R systems (full frame mirrorless cameras).
Appearance
Even with a maximum aperture of f / 1.4, the EF-M 32mm f / 1.4 STM continues the tradition of the EF-M constant-diameter lens series. In other words, all EF-M lenses today (as of October 2018) will have an almost identical cylinder shape, so the tactile "feel" and control is very similar when moving from one lens to the next. Their frames are of constant size. In this 32mm lens, one ring on the barrel is a wide manual focus ring that has a sleek, beautifully softened design so its manual focus is tactile.
Manual focusing on this lens is electronic and not through direct mechanical communication with the optics. When users rotate the focusing ring, the optical system in the lens accurately detects both the direction of rotation and the amount of rotation and converts them into signals to the STM motor. He, in turn, moves the optics.
The only control on the lens is a 2-position distance limiting switch for focusing to work. It is usually set to FULL, which allows the lens to autofocus over the full range, from infinity to the closest focusing distance of 0,23m. The 0,5m position - infinity limits focusing at close range during autofocus, speeding up autofocus if the lens needs to " seek "at long distances.
If the camera is set to manual focus or AF + MF (set in the red menu for M-series cameras), you can manually focus over the entire distance range, regardless of the setting of the distance limiter switch.
Inside the lens
Optically, this is a sophisticated 14 element optics design (by comparison, the Canon EF 50mm f / 1.4 USM for EOS digital SLRs is a 7 element design). It focuses by pulling out the first 12 elements of the lens, moving them forward as it focuses closer and closer. This is not an "internal focus" or rear-group focusing design, but despite the movement of a large group of elements, both its autofocus and manual focus operate smoothly and quickly.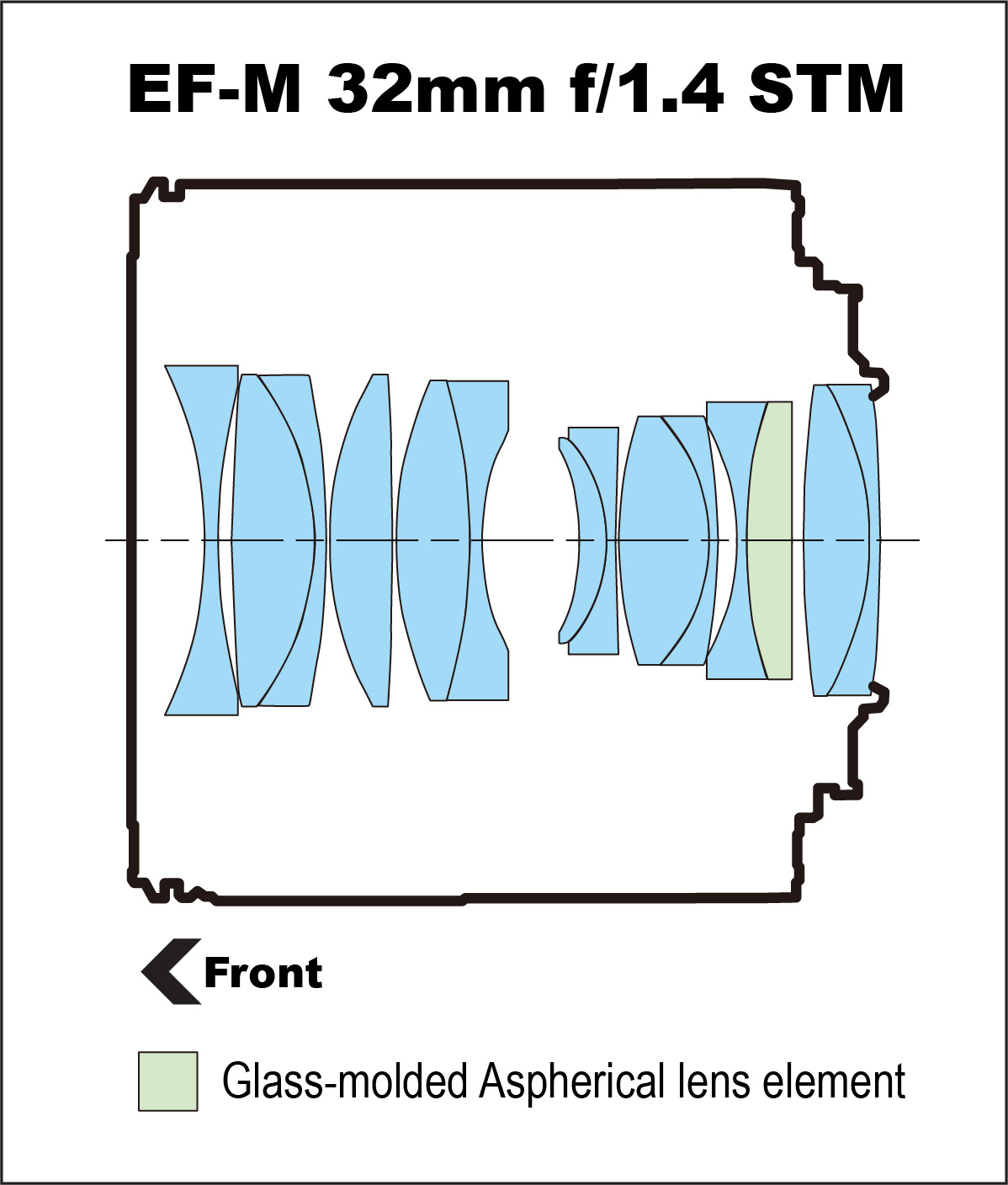 Unlike most Canon EF-M lenses, 32mm f / 1.4 STM not Has optical image stabilization.
Canon STM (Stepper Motor) with gear drive is used as the focus drive system in this lens. The STM drive is particularly noteworthy for its smooth operation when working with video, without losing the ability to quickly focus for quick transitions from near to far (or vice versa) during photography. As noted above, manual focusing is electronic, so you will need to supply power to the lens while wearing it on the camera, otherwise the focus ring will rotate idle.
The EF-M 32mm f / 1.4 STM is certainly not a true macro lens, but it does a maximum shot magnification of 0,25x when played back at life size at the closest focusing distance. This lens can fill the frame with a small object, 90x60mm - in other words, it can fill the frame with an object the size of the lens itself. This is a remarkable close-focus performance for a standard f / 1,4 lens.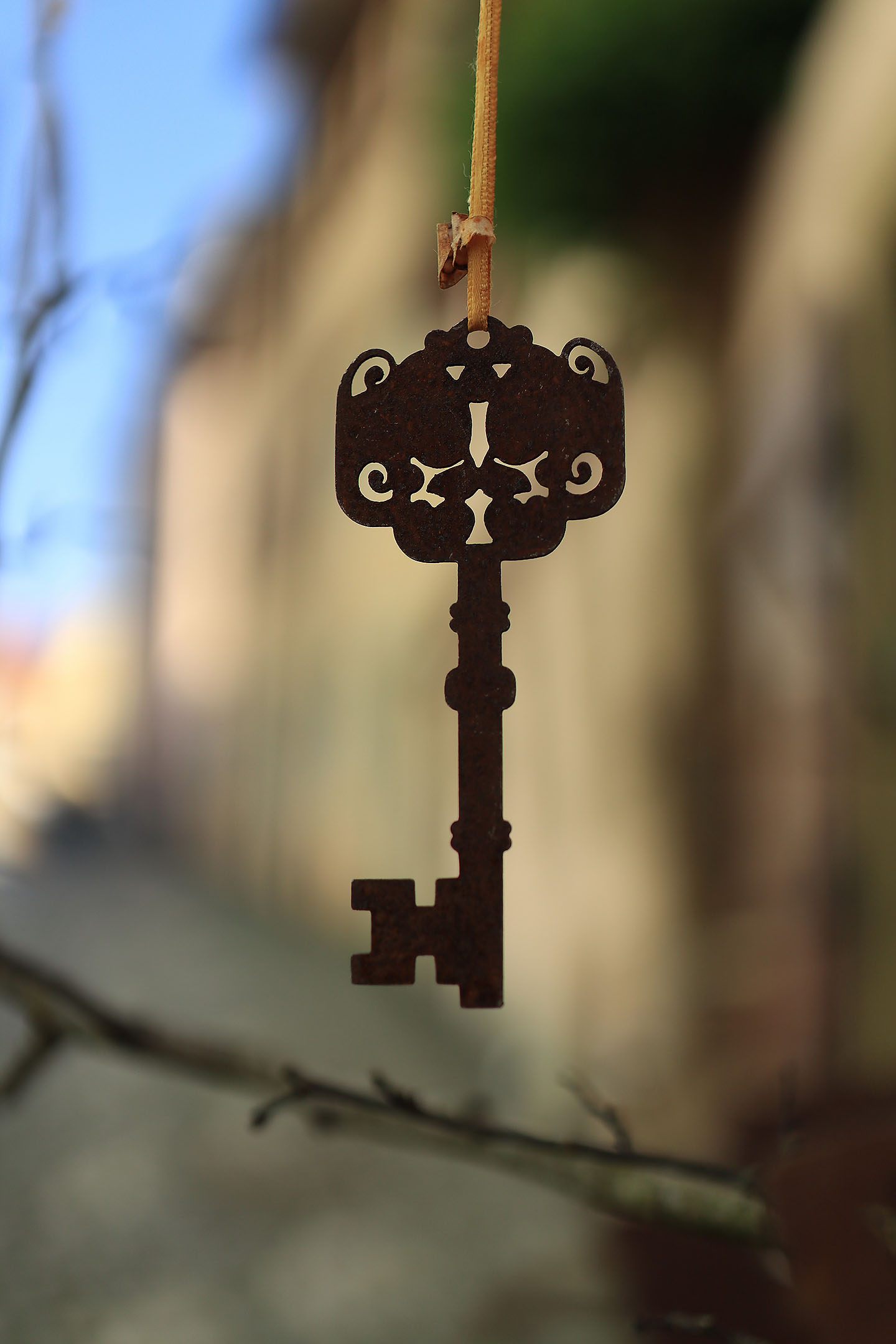 Maximum aperture f / 1,4
The ability of this 32mm lens to shoot up to f / 1,4 offers several advantages over zooms: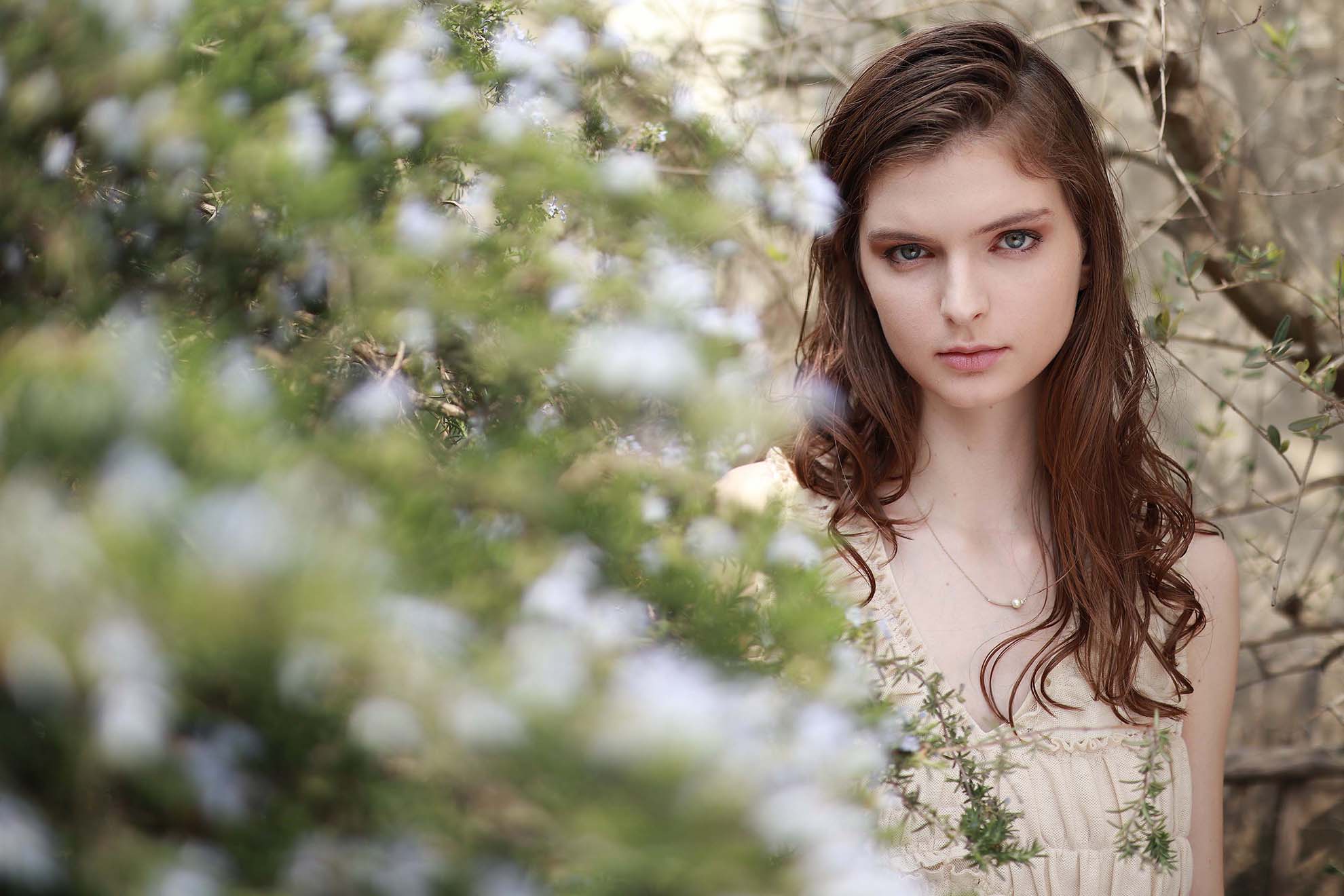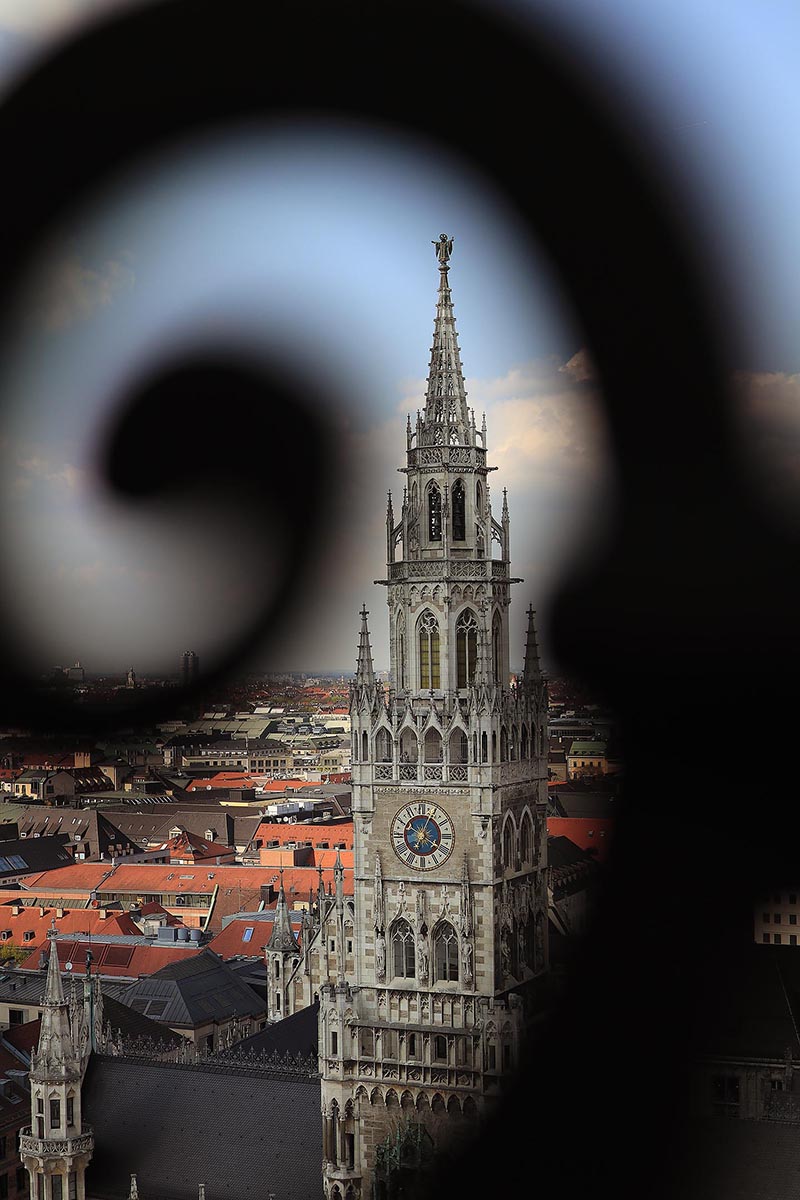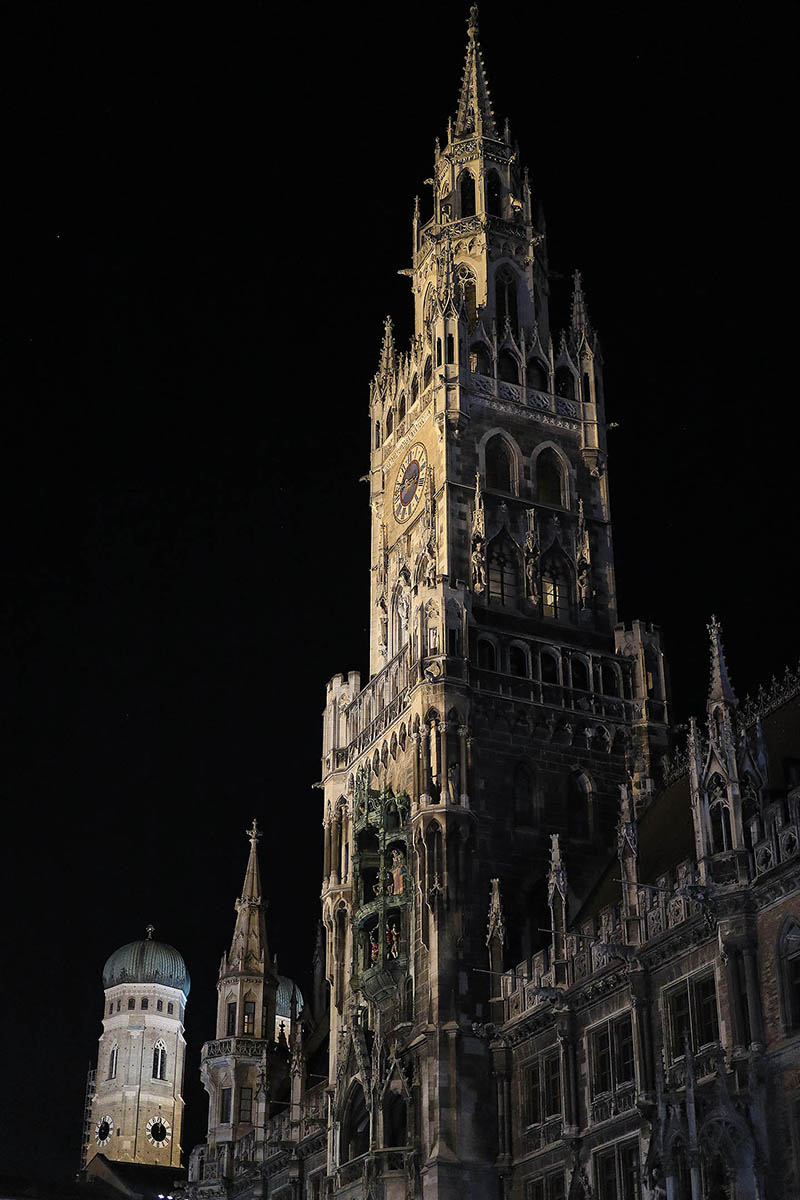 EF-M 32mm f / 1.4 Accessories
The Canon EF-M 32mm f / 1.4 STM uses 43mm screw-in filters. (Canon engineers specifically recommend installing only one screw-in filter at a time to limit any risk of deformation of the lens focusing system due to the added weight on the front of the lens.)
Another accessory is the optional Canon Lens Hood ES-60. This is a hood specially designed for this lens, with a satin texture on the inside to further reduce the risk of accidental reflections. Canon Soft Lens Case LP-1014 is also available as an optional accessory.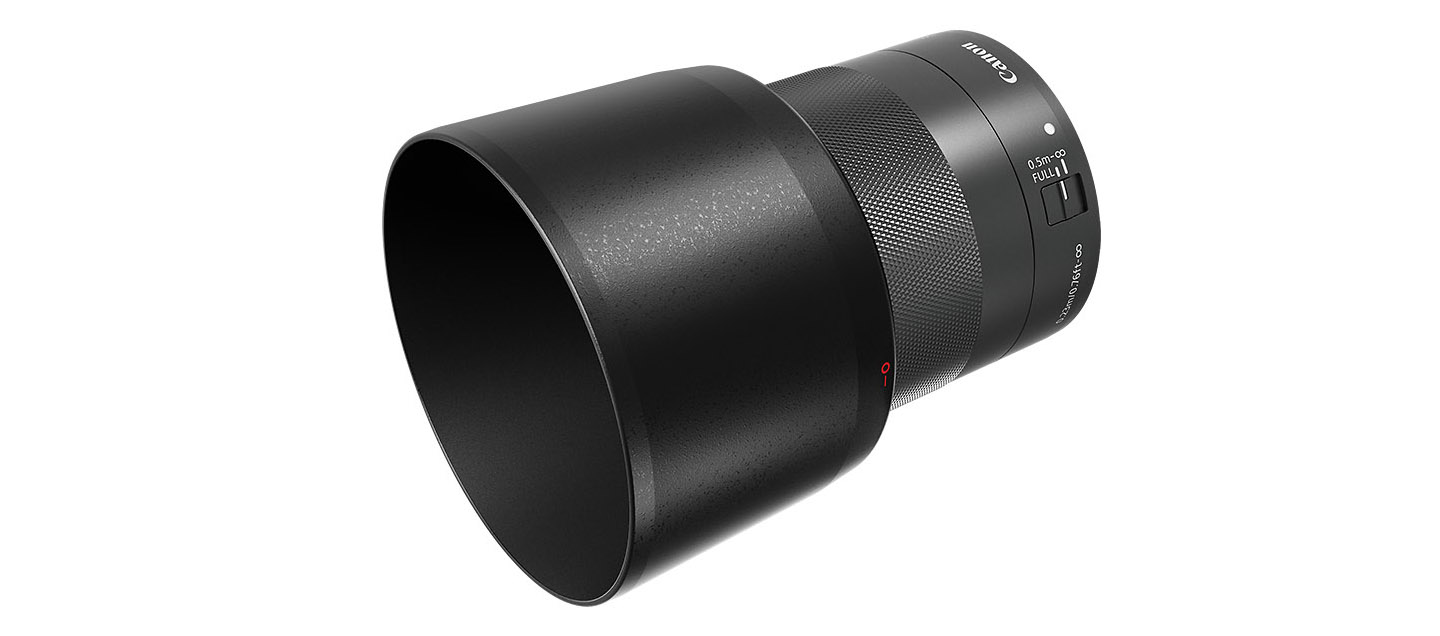 EF-M 32mm f / 1.4 - addition to Canon's EF-M lens lineup
The EF-M 32mm f / 1.4 STM has become an important member of the M-series lineup, responding to the needs of seasoned photographers for a high-quality, fast prime lens. In addition to the 32mm lens, as of Fall 2018, Canon's line of EF-M lenses for compact mirrorless cameras looks like this:
EF-M 22mm f / 2 STM
Wide-angle prime lens with f / 2,0 aperture. Offers moderate wide-angle coverage equivalent to a 35mm lens on a full-frame camera - a focal length that's traditionally used for street photography, travel, and more. It's physically compact and it's another great way for photographers starting out with zoom lenses. upgrade to a faster lens for low-light performance.
EF-M 28mm f / 3.5 Macro IS STM
A true macro lens capable of focusing from infinity to life-size magnification and adds more "super-macro" at up to 1,2x life-size magnification. Built-in optical image stabilization. Features LED backlighting to fill in shadows or illuminate nearby objects in the dark. And because it focuses at infinity, this 45mm (equivalent) lens is great for shooting at normal distances and as a sharp, sharp lens.
EF-M 32mm f/1.4 USM
This is the fastest optical lens in the EF-M range at the time of its introduction. Again, this lens is designed to produce a "normal lens" equivalent image with 51mm (equivalent) coverage.
EF-M 11-22mm f / 4-5.6 IS STM
An ultra wide-angle zoom lens equivalent to 18–35mm on a full-frame camera. It is the widest EOS M-series lens (as of October 2018) in a compact form factor.
EF-M 15-45mm f / 3,5-6,3 IS STM
It is a standard zoom lens for EOS M-series cameras, offering an ultra-compact size, image stabilization for sharper photos and stable movies (especially in low light conditions), and 24-72mm equivalent coverage on a full-frame camera.
EF-M 18-150mm f / 3,5-6,3 IS STM
Standard long-range zoom lens in the EOS M series with coverage equivalent to that of a 29-240mm lens on a full-frame camera. This makes it a great "single lens kit" for travel, and the optical image stabilization also makes it practical in low light.
EF-M 55-200mm f / 4,5-6,3 IS STM
This is the telephoto zoom variant of the EF-M lens lineup and is ideally matched to standard zoom such as the EF-M 15-45mm. It's the same diameter as the rest of the M-series and features image stabilization for crisp photos and videos. A 55-200mm focal length provides coverage equivalent to an 88-320mm lens on a full-frame camera.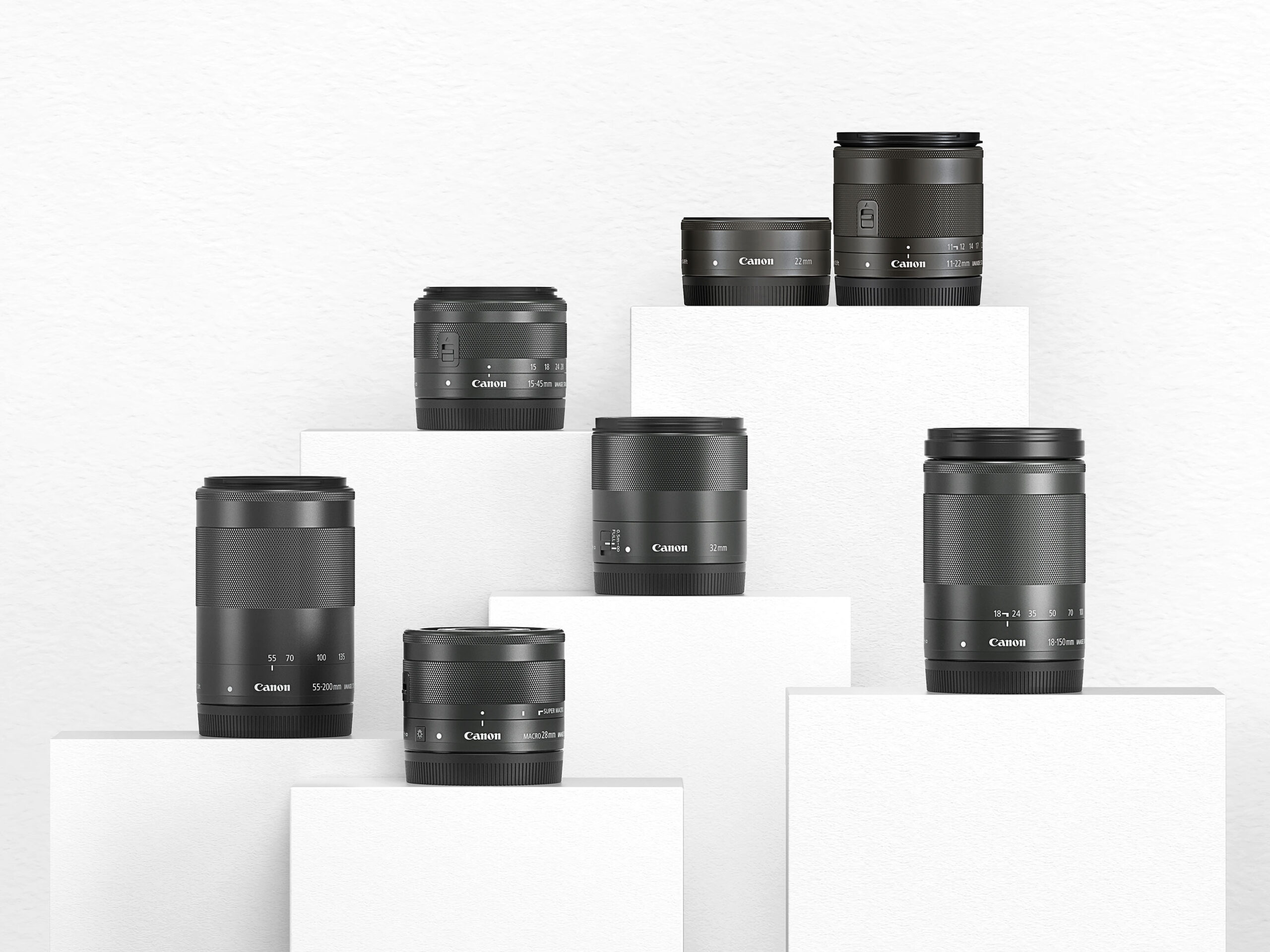 Summary
Despite the hype surrounding the late 2018 release of Canon's EOS R full-frame mirrorless system, the EOS M System remains a viable option, offering lens interchangeability in a much more compact form factor. The introduction of a fast "standard" wide aperture lens is a clear sign that even with the launch of the full-frame mirrorless alternative, Canon intends to leave the M-Series a reliable option for photographers who prefer compactness. The EF-M 32mm f / 1.4 lens is a wonderful addition to the system, for experienced enthusiasts and casual users alike.

Author: Rudy Winston

11th of October 2018




Sometimes I buy photographic equipment from the USSR and not only. You can offer your write me. Help the project: 5469 1200 1062 4624. Comments can be left without registration and SMS