Steinheil Cassar 4,5 / 105 in NOVOFLEX II bellows device
Here's an example of how the macro / bellows combination can be used to tackle everyday photographic situations without changing lenses. The Cassar 1: 4.5 / 105mm is a long-established versatile three-element lens. In this combination, it is used as a lens on the NOVOFLEX II bellows unit.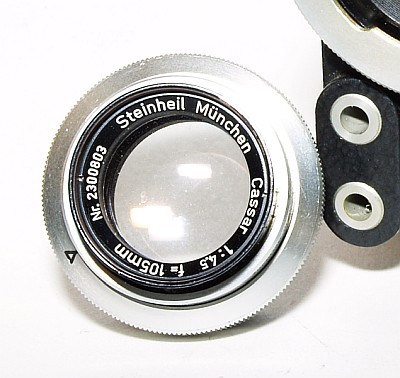 At the time, Steinheil had a Cassar "versatile weapon" that could be used in a variety of ways, from film cameras to close-ups. This lens dates from around 1956. It is attached to a double extension mech that Novoflex has been offering since about 1960 and which could be used for almost all camera systems in use at the time. The versatile Novoflex connection system made this possible with adapters.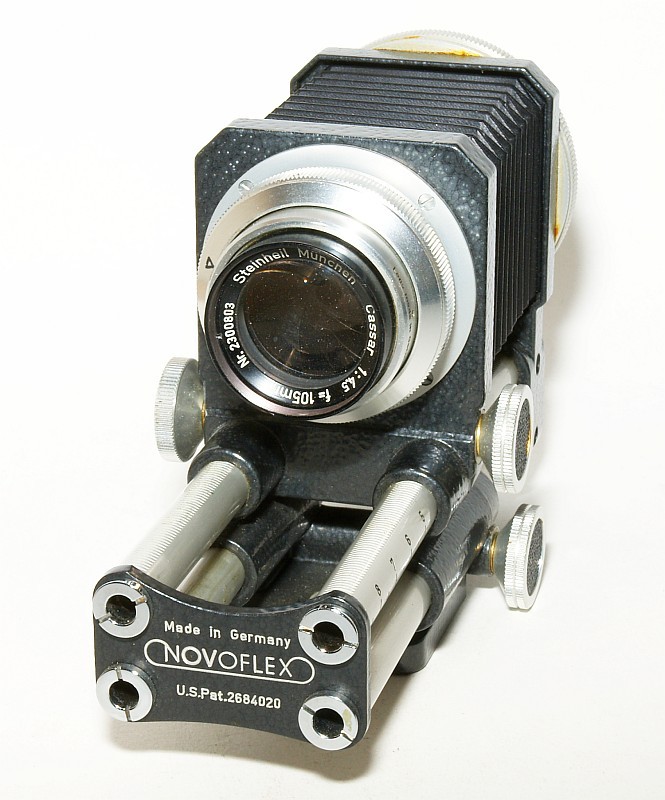 The combination shown here with the Leica M39 connection and Novoflex mount on the camera can be used anywhere. Exakta (IXA) was used as an adapter for the camera, which, in turn, was connected to an Olympus digital SLR camera, also using an adapter.
Lens specifications: 3 lenses, M39 thread connection, 4,5-32 aperture, 23 ° angle of view.
Steinheil Cassar 4,5 / 105 in NOVOFLEX II bellows device example photo
Author - photobutmore.de
Olympus Evolt E-330



Sometimes I buy photographic equipment from the USSR and not only. You can offer your write me. Help the project: 5469 1200 1062 4624. Comments can be left without registration and SMS