Russar (as well as MR) is the name of photographic and cinematographic lenses created by an outstanding Soviet optician Mikhail Mikhailovich Rusinov.
"Russar MR-2"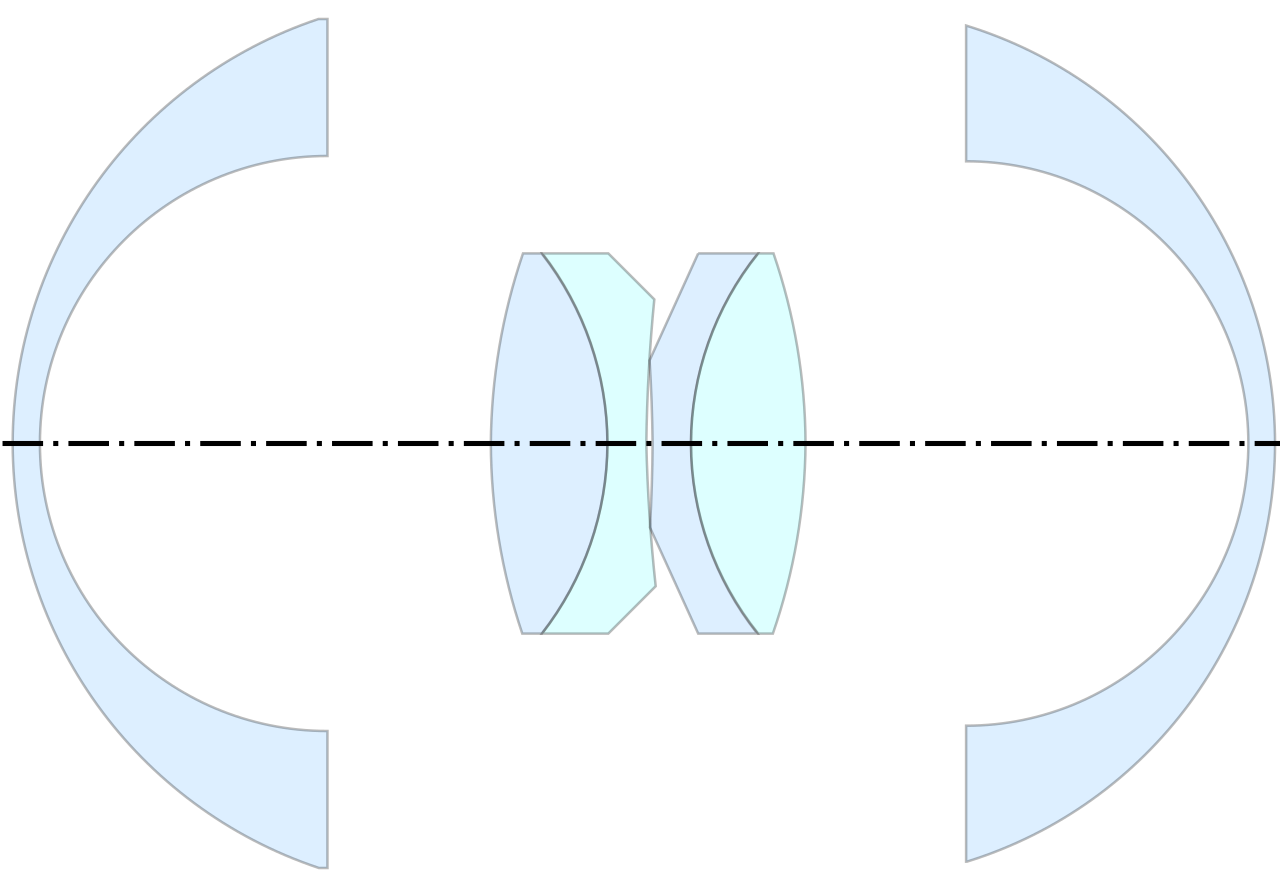 In the USSR, the lens "Russar MR-2" was produced for sale to the population, intended for rangefinder cameras with a threaded mount M39 ("FED", "Zorkiy", "Zarya", "Leningrad").
The Russar MR-2 is a photographic ultra-wide-angle lens that has become the world's first lens with corrected vignetting. Its scheme served as the basis for numerous Soviet and foreign lenses.
The original optical scheme, created by Mikhail Rusinov, makes it possible to reduce the fall in illumination at the edges of the image field due to the so-called "aberration vignetting" - an optical phenomenon discovered by Rusinov in 1938.
The optical design of the lens was patented in the USA (patent 2.516.724) with priority from 1946. On its basis, many aerial photography lenses were created. The engineering ideas behind the Russar are at the heart of such lenses as Zeiss Biogon-2, Zeiss Aviogon, Schneider Super-Angulon, Rodenstock Grandagon and many others.
Later was developed a more multi-lens, and aperture - 1: 4,5, an improved version with the same field of view "Sputnik-4".
Data of the serially produced lens "Russar MR-2":
Focal Length: 20 mm (19,71 mm)
Relative Hole: 1: 5,6
Number of lenses / groups: 6/4
Field of view: 95 °
Frame size: 24 × 36 mm
Lens to camera connection - M39 × 1 thread
Working distance: 28,8 mm
Aperture scale limits: 1: 5,6-1: 22
Closest focusing range: 0,5 m
Resolution (0/10/20 mm) 3): 40/36/18 lines / mm
Geometric vignetting: 0%
Filter Mount Location: Front
Diameter of a thread for light filters: SPM49 × 0,5; M49 × 0,75
Diameter for slip-on attachments - 55 mm
Dimensions:
lens length with caps - 46 mm
largest frame diameter - 55 mm
Weight: 0,095 kg
Development Year: 1957
Payment: M. M. Rusinov, a. With. No. 66197
At the World Exhibition in Brussels in 1958, a set of lenses, which included the "Russar" MP-2, was awarded the "Grand Prix".
In 2013, by order of the Lomographic Society International, preparations began at the Krasnogorsk Mechanical Plant for the restoration of lens production.
"Russar MR-3"
"Russar MR-3 35mm 1: 6,8 P" was developed for aerial photography. GOI was produced, several lenses were made.
"Reflex Russar-7"
Mirror-lens super-fast medium format lens. Created according to the original scheme.

Aperture ratio: 1: 1,0.
Focal length: 250 mm.
Field of view: 12 °.
Frame size: 38,5 * 38,5 mm.
Distortion: 0,1%.

/2017/12/mihail-mihajlovich-rusinov-1909-2004/

/2020/12/what-takoe-ortoskopicheskij/




Sometimes I buy photographic equipment from the USSR and not only. You can offer your write me. Help the project: 5469 1200 1062 4624. Comments can be left without registration and SMS