Zenit Zenitar 1.5/50 is a novelty of 2021 from the Krasnogorsk Mechanical Plant. It is already available in many Russian stores.
While a version is available for mirrorless cameras with bayonet mount Sony E. It is possible that there will be options for other systems. Classic design for KMZ lenses. Manual focus, manual iris control. Like old rangefinder lenses.
Zenith Zenitar 1.5 / 50 lens scheme for Sony E-mount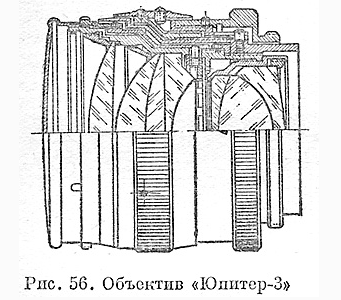 Aperture control ring without preset and retainer, easily knocked off. The focusing ring travel is very long for more precise adjustment. Large aperture lens will allow you to shoot in low light conditions. State-of-the-art lens coating promises modern backlit performance. Let's take a look. It is great that the Jupiter-3 rangefinder lenses, which no one needs on the secondary, can now be bought in the store for 56 thousand rubles.
God, the plant has such a production and experimental base. Why is there still no automation in the glasses? This is not Zeiss, who, relying on his hundred-year history, can say "Guys, well, without autofocus here, ok?" Take the example of Fuji, negotiate with the Japanese, let the electronics be produced. Okay, at least for the time being with friendly Chinese). The Chinese have successfully cloned Industries, at an affordable price. And ours still can't. It's a shame.
Features Zenith Zenitar 50mm F1.5 for Sony E
Features
Bayonet mount:
Sony E (35mm)
Focal length:
50 mm
Relative aperture:
1:1.5
Minimum diaphragm:
1:22
Minimum Focus Distance:
0.7 m
Field of View:
43°
Design lens:
7 elements in 3 groups
Filter Diameter:
40.5 mm
Number of aperture blades:
13
physical characteristics
The weight:
287 g
Dimensions:
61.5 x 47.6 mm
Other features
Special Features:
manual: manual focusing
Announcement date:
2020 g
Products webpage:
https://www.zenit.photo
Box & Papers:
front and back covers
Country of Origin
Country of Origin:
Russia
Sample photos Zenit Zenitar 1.5/50
Courtesy of Andrey Zhukov.
And judging by the references, you won't have to wait too much for some sharpness throughout the field. But the color is good.
Zenith Zenith Zenitar 1.5/50 for Sony E by Andrey Zhukov



Sometimes I buy photographic equipment from the USSR and not only. You can offer your write me. Help the project: 5469 1200 1062 4624. Comments can be left without registration and SMS