"Chaika-2" is a Soviet scale semi-format camera. The second model from the family of the same name. It was produced in 1967-1972 by the Minsk Mechanical Plant named after S. I. Vavilov (Belarusian Optical and Mechanical Association). It differs from the first "Seagull" by a removable lens and a changed appearance. Threaded mount M39 × 1, however, the working length is 27,5 mm, not 28,8 mm.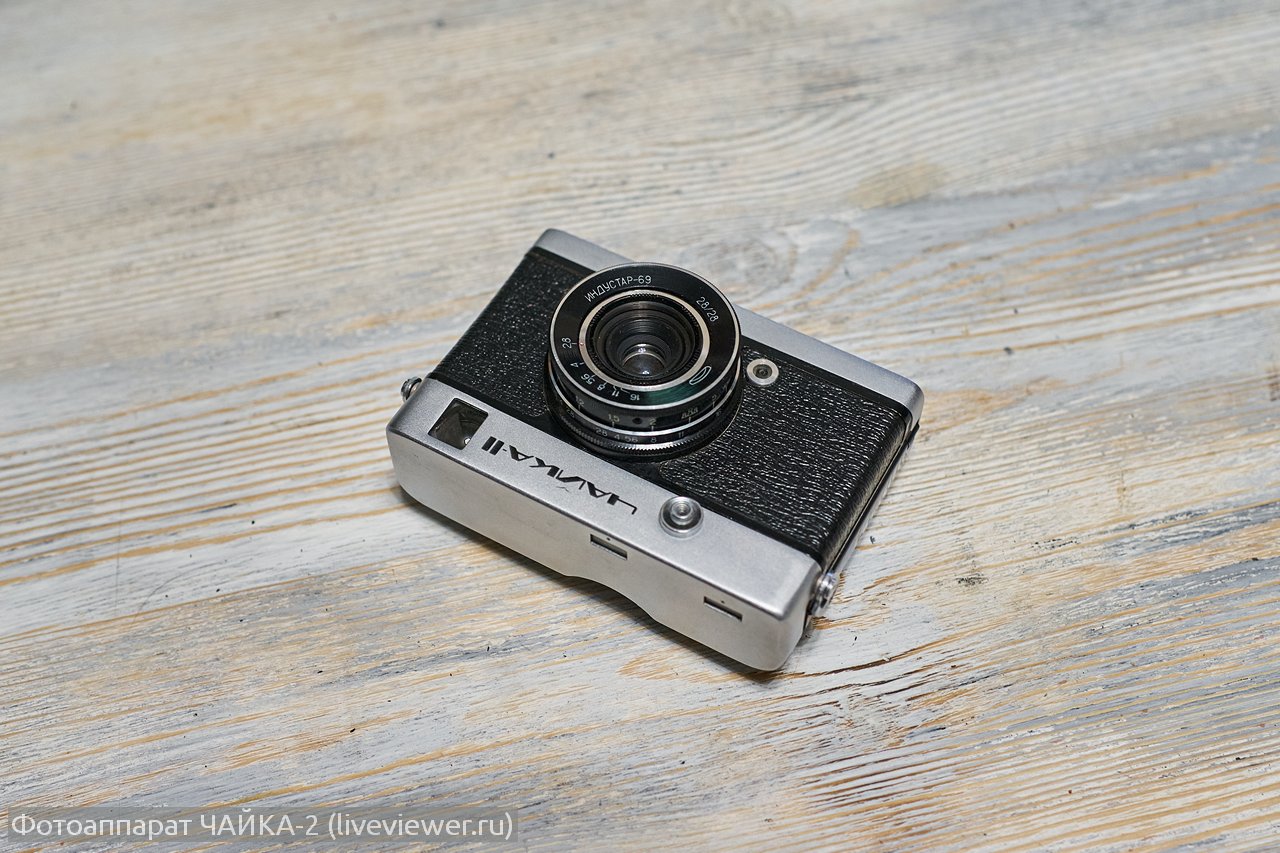 The reason for the appearance of a removable lens on a semi-format camera is unknown, interchangeable lenses were not produced, whether production was planned is unknown. Lenses from rangefinder cameras "FED" and "Zorkiy" to "Seagulls" (and vice versa, from "Seagulls" to "FEDs" and "Zorkiy", vignetting appears) do not fit (the pusher ring of the rangefinder lever on the lens rests on the disk, behind which parts of the central shutter are placed), and also the working length does not correspond. In some cases, it was possible to install a converted "rangefinder" lens.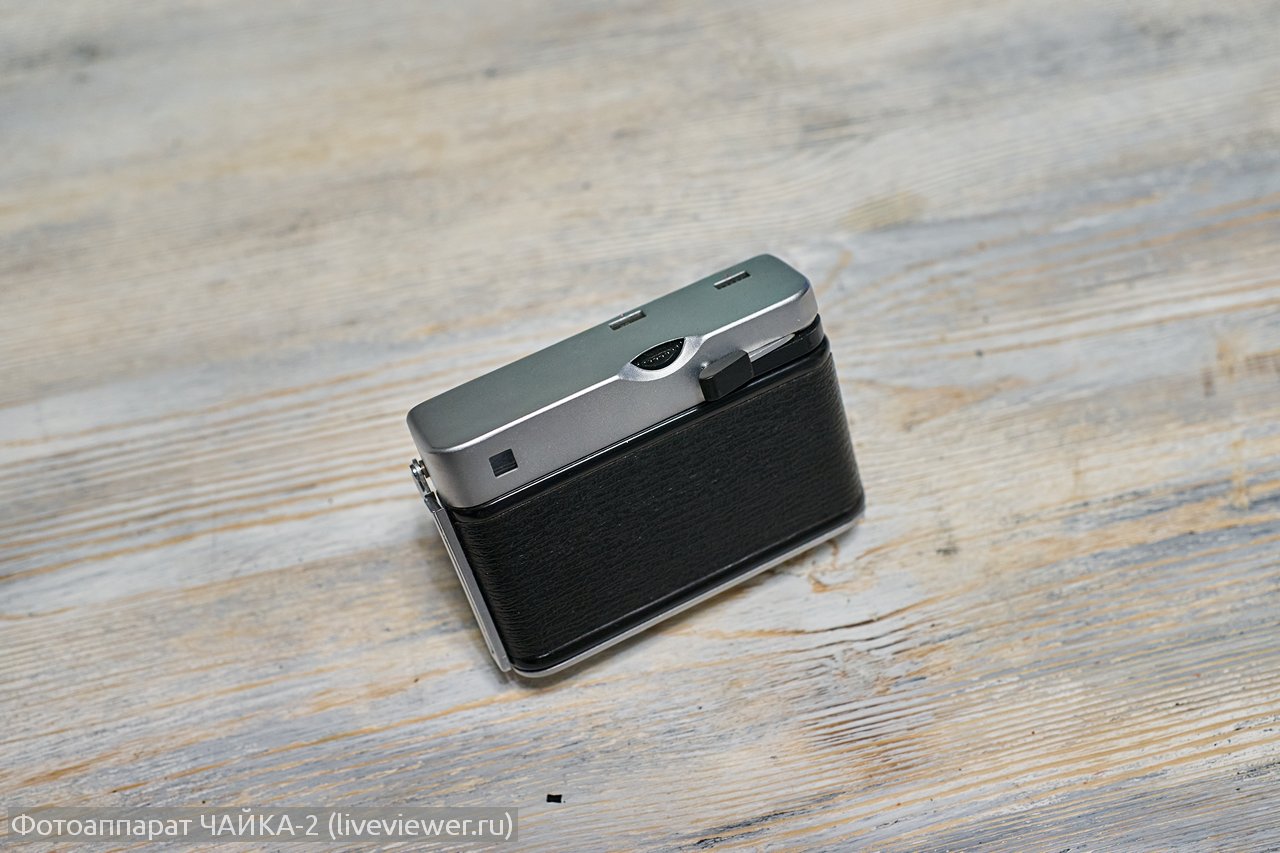 In the context of a shortage of cameras with a removable lens, Soviet amateur photographers took advantage of this opportunity. Yes, in the 70s and 80s. in the magazines "Soviet Photo" and "Modeler-Constructor" tables were published for using Chaika cameras with extension rings for microfilming, 72 pages fit on one film when shooting a book spread, and reading was carried out using an inexpensive children's filmoscope.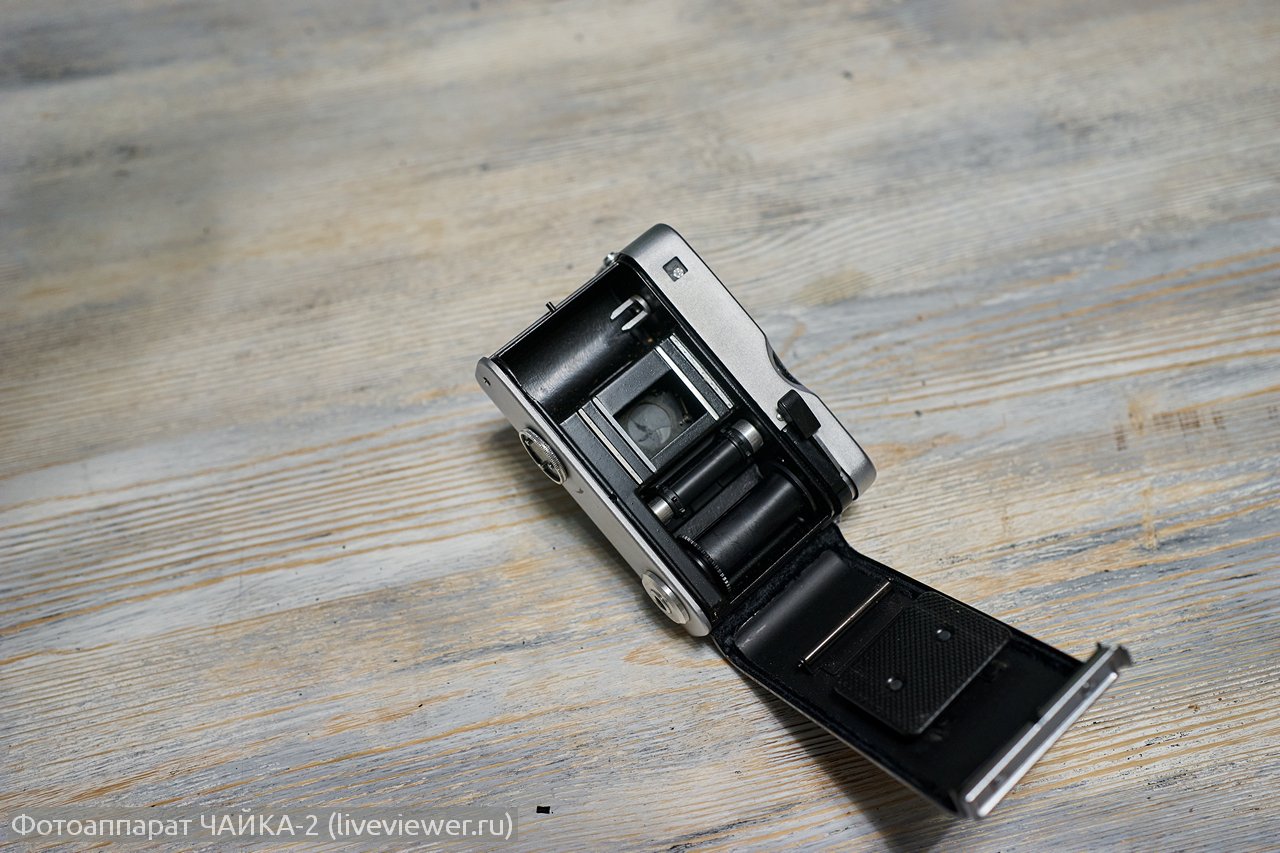 "Seagulls" of the second model produced 1.250.000 copies.
Type - scale semi-format camera.
The type of photographic material used is 135 type film in standard cassettes.
The frame size is 18×24 mm.
The body is metal, with a folding rear wall.
Shutter cocking and film rewinding, non-removable take-up spool.
The release button on the front of the camera is aligned with the thread for the cable release.
Lens - "Industar-69" 2,8 / 28. Connecting thread - M39 × 1, working length 27,5 mm. The diameter of the thread for the light filter is M22,5 × 0,5 mm.
Photographic shutter - central lens, five-leaf, shutter speeds from 1/30 to 1/250 s and "B".
Synchrocontact "X", there is no clip for attaching the flash, mounting on an additional bracket-bar (included in the flash kit or purchased separately).
Focusing on the distance scale.
Optical telescopic viewfinder with a magnification of 0,45×.
When the film rewind knob is pulled back, the frame counter is reset and the transport gear roller is unlocked. On the rewind head there is a scale-reminder of the light sensitivity and the type of film used.
Tripod socket thread 1/4 inch.