It seems to me that there is a common expression that there is no such thing as a hundred and thirty-five, it's time to add one more: "Fifties with f / 1.4 aperture cannot be bad."
For many years I did not understand the arrogant phrase: "An open hole is not working!". How many I did not shoot - everywhere I was satisfied with fixes on an open aperture. But when I picked up the Canon FL 50mm f / 1.4, I immediately saw that it was soft when open ...
I do not know if this can be considered a disadvantage or should be attributed to features lens... The fact is that his drawing is so soft, turning into tenderness that ... I am sincerely sorry that there was no sun during the filming. I am convinced: in sunny weather, the lens will work wonders with a slightly colored background! And this softinka on the open to me somehow reminded me of a drawing of our Soviet Jupiter 3... Note that when you close the aperture to f / 2.0, the sharpness jumps right there (see the first examples)! And another moment - this lens glare in hips turn into pronounced "lemons". In general, I like this effect, especially since these "lemons" in the blur area are slightly twisted.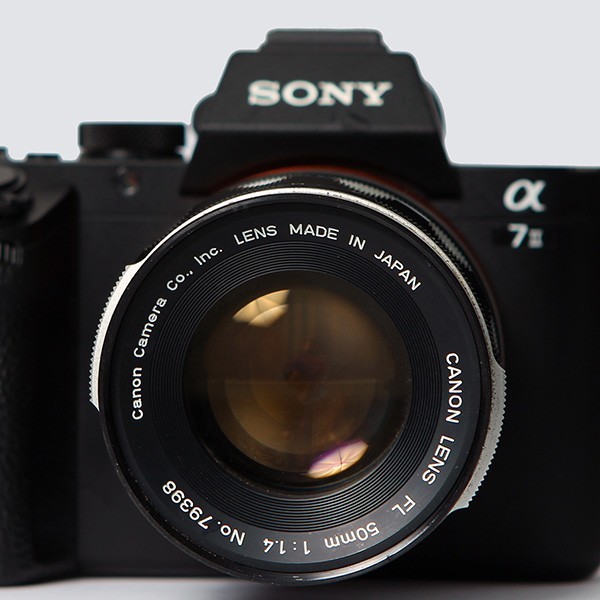 Now about ergonomics. I don't know what drove Canon engineers in those early years, but the diaphragm ring with two fluted protrusions is simply uncomfortable. I don't understand why they couldn't make the whole ring the same grooved and slightly raised above the body. lens.
The rest of the lens raises no objections. I would gladly take him to shoot scenes where the topic of girlhood would be revealed - you know, that age of 18-20 years, when a woman is so young and delicate that only a special glass suitable for this age can convey her beauty ...
Canon FL 50mm f / 1.4 sample photo
Photographer, consultant, teacher, candidate of historical sciences



Sometimes I buy photographic equipment from the USSR and not only. You can offer your write me. Help the project: 5469 1200 1062 4624. Comments can be left without registration and SMS