As a child, I was a quiet, out-of-class child. It is unlikely that I would have been able to believe then that I would be engaged in entrepreneurship and, moreover, to comprehend my experience ...
Fate began to prepare me already in the first year.
No matter how quietly I was sitting on the back desk, but when choosing the head, the whole group suddenly turned in my direction at the same time ... Then, just as suddenly, I was appointed head of the floor in the hostel. And then, despite the resistance - the chairman of the trade union committee of students.
And so a lot of organizational matters fell on me. Granting scholarships, conducting subbotniks, faculty days and much more. As a result, without knowing it, I learned the basics of planning.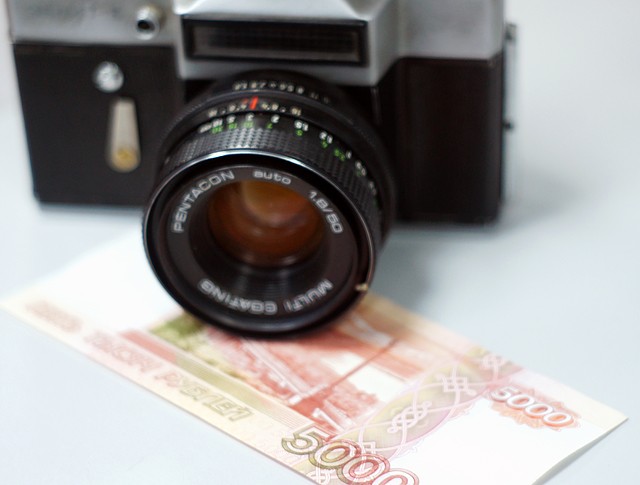 After graduating from university, my plan was simple - to go to work as a journalist by profession (in order to gradually take the post of deputy editor and work so calmly until retirement). But it was not there. As soon as I started working, I was offered the position of editor in a large federal project. I still remember the feeling of panic - I can't do it! I don't know what a BCP is, I don't know where to order paper, I didn't recruit staff ...
However, I decided to lead the project and it grew very well. After I was invited to head a similar publication from competitors - and again good results.
And then ... then I moved from the editor's chair to an office chair in a large reputable company.
Social package, corporate parties, certificates and ... homelessness. I suddenly felt distinctly that working as an employee was not for me. I have a right to an opinion - but I have no right to make a decision. I have ideas - the management has no desire to give them a start. And so in the end I decided to go about my own business. It happened without fanfare, quite commonplace and simple. I assessed the market, my capabilities and the problems that need to be solved in the first place. And then I started working.
And now I want to share some thoughts on the topic of business.
A business doesn't have to start with excitement.
If before starting your business you have thoughts "Cool startup! Bonanza! The money is under your feet! "
... write wasted.
Everything will die out. The simpler the beginning seems, the worse the prospects of the case.
One more point. If you have thoughts about the social significance of your business, give it up. Because business is primarily about making money. And only then, having risen to your feet, you can give part of your money, time and resources to social projects. Roughly speaking: you have a horse farm, you rent. Only if you have secured a stable financial situation, you can donate horses for free for hippotherapy.
Don't take on global projects.
I was just amazed by good friends who asked if they should take out a loan of two million to buy ... an incinerator! With no experience in business at all, they were ready to risk quite a lot of money in a completely unfamiliar field. I am deeply convinced that the first steps in a small business should be taken in those areas that are familiar to you and where you feel like a specialist. In addition, the first investment should be relatively small and aimed at "quick money". Only in this way will you be able to understand whether you have chosen the right direction. And if you make a mistake, you will incur minimal financial damage. On the example of a photo studio, one can cite such a direction as a photo for documents. Small investment, quick profitability, and mobility when moving is necessary.
Diversification.
A good friend of mine taught me this. He expressed a simple thought: "If you have a computer, printer and scanner, you have to squeeze everything out of them." That is: printing, scanning, editing, restoration, prototyping, text recognition, website development, and so on. With regard to the resources of a photo studio, it sounds like this - photo sessions, a mobile photo studio, outdoor photography, advertising photography, photo courses, photo restoration, collage making, photo printing, film scanning, making photo books, document photos, renting a photo studio, photo on resume, printing on discs.
Even if somewhere one or two directions "sag" due to the crisis, the rest will provide thin streams of income, which will eventually merge into a more powerful stream.
Advertising company.
It is very important to think over the means and channels for distributing advertising information. Otherwise, a lot of money will fly away to nowhere. What we just didn't try in a photo studio: handed out stickers with discounts, posted advertising posters in crowded places (like cafes), posted audio clips in nearby supermarkets ... And as a result, the greatest influx of customers was provided by outdoor advertising in the form of illuminated signs and pillars. Advertising on the Internet will be discussed below.
Advertising on the Internet.
As soon as I started working in the studio, I immediately began to intensively develop the site. He filled it with unique content, posted links to thematic resources, organized the work of the forum. Then groups appeared in "Contact" and "Odnoklassniki". Then I started paying for ads in Yandex. Direct. I mastered Yandex.Metrica. Optimized the site for Google preferences. All this led to the fact that my site overtook the resources of competitors in six months and became a powerful free advertising platform.
Promotions.
We don't even know how many interesting promotions you can come up with based on the same photo services! For example, at our photo studio, we created a free photo museum, which we began to often invite to city cultural venues. We held master classes in the largest exhibition centers in the city. We organized a flash mob with an old FKD camera right next to the photo studio. We performed at the Art Embankment and so on. And each such event is an opportunity to distribute your advertisement, light up your logo and get a mention in social networks from perfect strangers.
Smile.
With difficulty, I have taught myself to greet and see off clients with a smile. The result was amazing. I saw how the faces of the people entering the studio changed before our eyes! Alas, in Russia the client is still quite intimidated and seems to bear the burden of the Soviet "unobtrusive" service. When he is greeted with a smile, the attitude towards the company immediately changes - it is as if the client was given a free gift before making a purchase. Gradually, I began to "smile" internally and before picking up the phone - so that the client felt how happy HIM was here.
Experience exchange.
Communication with other entrepreneurs is vital. Let you work in different areas, but solve the same problems! Attracting customers, resolving conflicts, optimizing costs ... but you never know what else. In large cities, discussion platforms are constantly organized, business clubs operate, and business trainers speak. It is necessary to be included in this social circle.
Feedback.
It is imperative that the majority of clients give feedback on your work. These can be recommendations on your site in a special section. It could be Flamp. These can be various thematic sites that match your profile. Feedback will help you quickly respond to wishes, and emphasize your respectful attitude towards customers.
Constant growth.
My boss once said, turning his palm, "A business can move either this way or that way." As you might guess, the palm did not take a horizontal position ... Develop yourself, master new technologies, study modern trends - and climb higher and higher on the business ladder
And finally, a couple of thoughts.
And what is all this for?
To earn money?
Of course
Invest them in further development?
Undoubtedly
Have a good rest from the labors of the righteous?
Of course
Well, then what?
And here I first thought about the fact that business can and should become a means of personal development. After all, sooner or later you will adjust the production process and you will get bored. The money is there, the reputation too, the brand is well established ... and you are only 42 years old.
And this is where the question of personal growth arises. Whether to open up new areas of activity. Whether to master new forms of interaction with clients. Or even start a new startup ...
Anyway, I love being an entrepreneur. I won't call myself a businessman - it sounds too loud. But the entrepreneur is yes. I just TAKE new steps in business, advertising, communication with clients. Somewhere I win, somewhere I am mistaken. My bonuses and fines are entirely up to me. So is my pension with health insurance. I myself determine the hours of my work and the length of the vacation. I have no fear of the boss, because I am my own boss. Of course, at the same time I have no guarantees from the employer. But when choosing between my past work and the current one, I, of course, choose today. Freedom is inseparable from responsibility and I am ready to take it upon myself.
Photographer, consultant, teacher



Sometimes I buy photographic equipment from the USSR and not only. You can offer your write me. Help the project: 5469 1200 1062 4624. Comments can be left without registration and SMS