Meyer Görlitz Trioplan 2,9 / 50 mm, 1963
Trioplan is the classic Meyer Görlitz lens design. It was developed in 1916 based on Cook's triplet and has since been sold in many variants. 3-lens anastigmata are the perfect tool for a variety of photographic scenes! Has the same design as the Trioplan 2.8 / 100.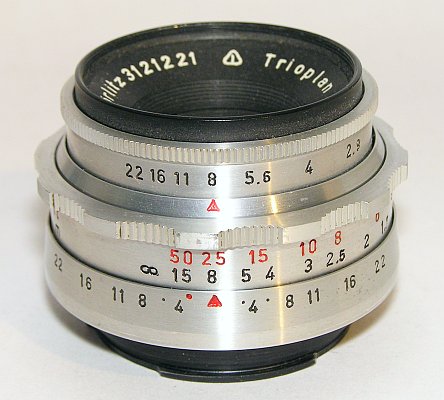 Data: 3 lenses, Exakta mount, aperture 2,9-22, angle of view 46 °, filter thread 35,5 mm, minimum focusing distance 0,75 m.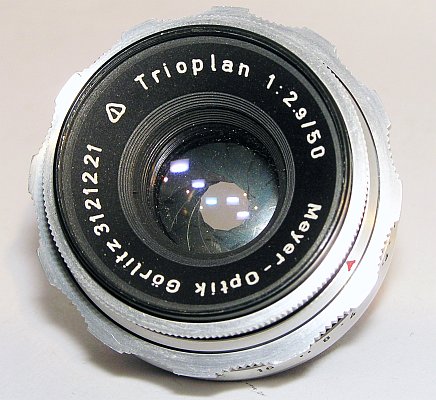 Meyer Görlitz Trioplan 2,9 / 50 mm, 1963 sample photo
Author - photobutmore.de
Canon EOS 400D



Sometimes I buy photographic equipment from the USSR and not only. You can offer your write me. Help the project: 5469 1200 1062 4624. Comments can be left without registration and SMS