CanonEX is the first and last SLR camera Canon with gateohm built into the lens (central gateOhm-diaphragm Copal-X). The work order was designed for the production of about 20 thousand cameras.
Production was discontinued six months later due to unreliable design. gatenode and a large number of returns. Cameras of this model can be found under other names.
I came across three cameras - Porst Auto-Reflex, Mamiya Auto-Lux 35 in one of the variations and Canonex. Cameras differ from each other only cosmetically. Perhaps they were sold in different locations. At the expense of the main manufacturer - the debate continues to this day.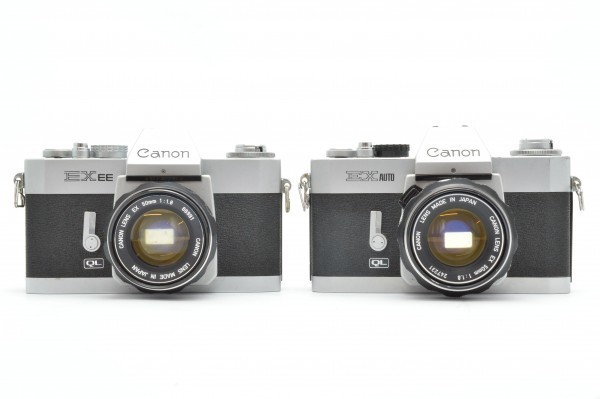 Alternatively, the production of the model was sold to Mamiya, and the guys there began to clone the camera under different names (the same story as with lensmi Chinon 55mm f1.7, Ricoh Rikenon 28mm f2.8 and others).
One thing is known - Canonex was actually produced at Canon factories.
Basic modes of operation - shutter priority... The mirror in the apparatus simultaneously served as a shutter, tightly closing the hole in front of the film, protecting the photographic material from light.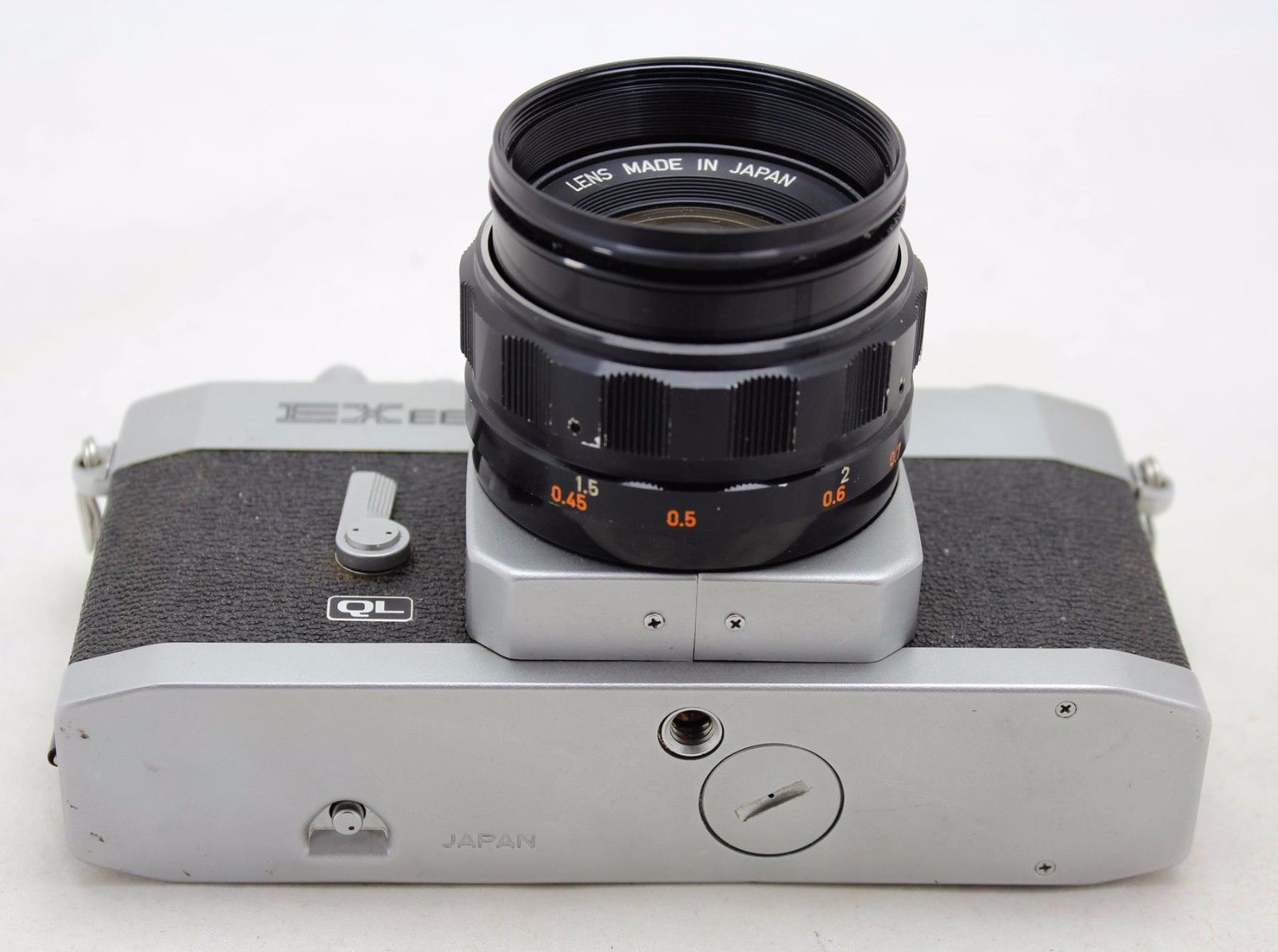 Rear film loading, under the hinged cover. From the controls on the top of the camera, only the cocking lever shutter, film winding mechanism, frame counter.
| | |
| --- | --- |
| A type | 35 mm SLR camera with central gateohm, and the priority of endurance |
| Frame format | 24 x 36 mm |
| Lens | Canon SE48mm f / 2.8 (3 elements in 3 groups) |
| Shutter | Copal X; B, 1/15 - 1/500 sec. X-sync flash connector on the front of the camera. |
| Viewfinder | Pentaprism fixed at eye level. Magnification 0.9x, 90% coverage, image matching, quick return mirror coupled to auto iris, shutter speed scale, meter reading and metering warning marks are displayed on the right side of the viewfinder. |
| | |
| Loading Film | Under the rear opening cover |
| Frame counter | On the top cover next to the cocking lever shutter, cleared when the lid is opened |
| Film rewinding | Roulette type, foldable handle |
| Dimensions and weight | 130 x 75 x 70 mm, 690g |



Sometimes I buy photographic equipment from the USSR and not only. You can offer your write me. Help the project: 5469 1200 1062 4624. Comments can be left without registration and SMS