Adapter is a device that allows you to use something that does not correspond to the characteristics of any design of something. For example: to use a threaded lens with a camera equipped with bayonet ring adapters (adapters) can be used. If you have an old lens with M42 thread, then to work on digital cameras you will need an M42x1 adapter for your system.
SLR Camera Adapters
All about M42 adapters
The M42 adapter is a very useful purchase, which, in principle, you can carve yourself - old lenses are very cheap, information and technical specifications are available on the Internet. However, for example, my skill in this area is quite low, and therefore I preferred to take advantage of the suggestions of our Chinese counterparts. I approached the choice of the camera proceeding from the maximum compatibility with the widespread Soviet M42 optics, and did not regret it (until I bought Sony, haha). M42 (DSLRs) - the most common type of mounts after M39 (rangefinder) in 1980.
Adapter M42 to Canon EF
Despite all the nuances, most cameras allow the installation of old lenses. The easiest way is to install them on Canon.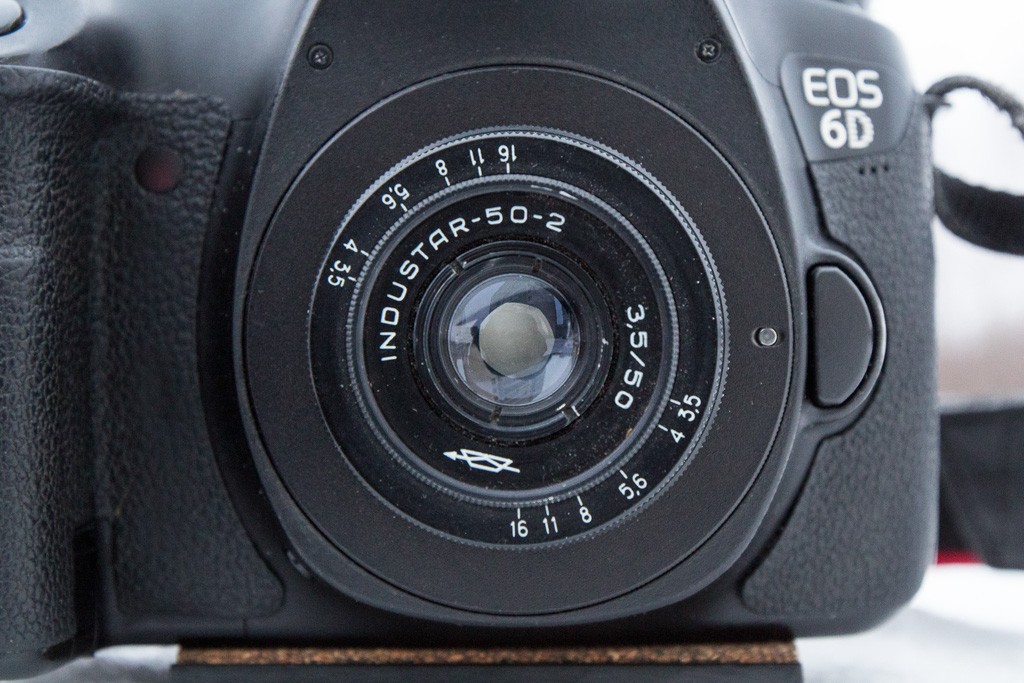 For example, lenses
— Helios-44
— Industar 61L \ Z
— Industar 50-2
— Jupiter-21M
— Jupiter-37A
— Jupiter 9
— 3M-5A
have M42 thread and were installed on SLR cameras... They, on cameras with Canon EF mount, can be installed through the thin M42-Canon EF adapter. Unlike Nikon, Canon will accept any lenses with M42 thread. Exposure metering, aperture priority mode and auto will work ISO... It will not be superfluous to remind once again that adapters for Canon EOS with M42 are very cheap and are sold in abundance on the same ali, for example. With the help of adapters from the M42, you can install not only Soviet, but Japanese and European optics of the same production period on Canon. For example, lenses from Enna Munchen, Pentacon, Carl Zeiss, Meyer-Optik, Hanimex, Soligor, Ricoh, Miranda and many others. Each glass is unique in its own way, primarily due to the peculiarities of production.
Examples of attaching M42 lenses to Canon EF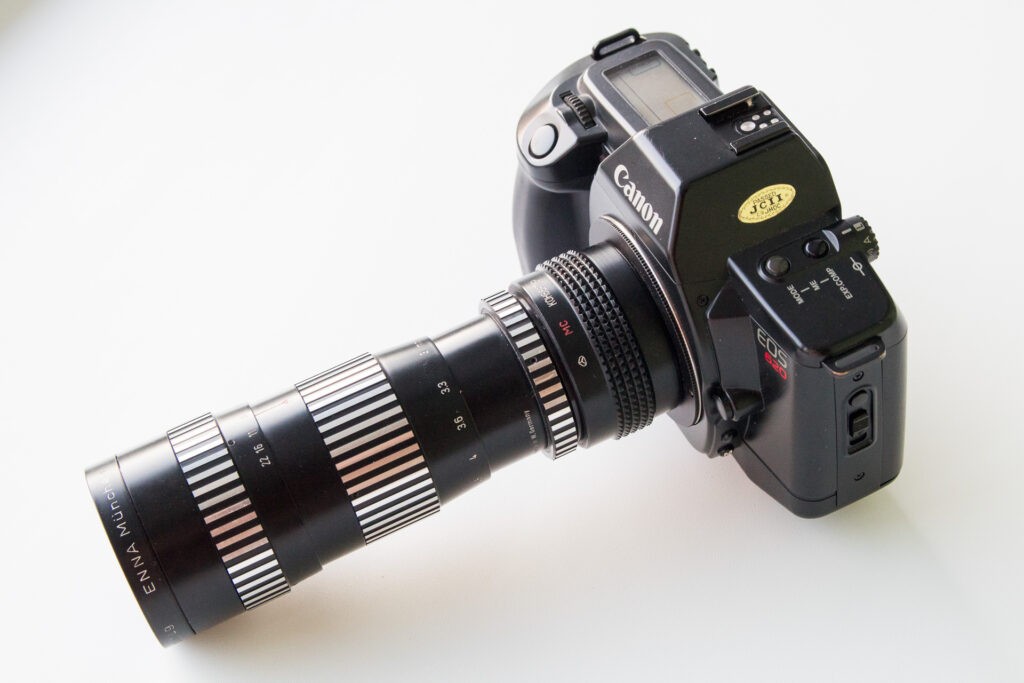 With the M42 to Canon EOS ef adapter, I have had successful experience with the following M42 threaded lenses on a Canon EF: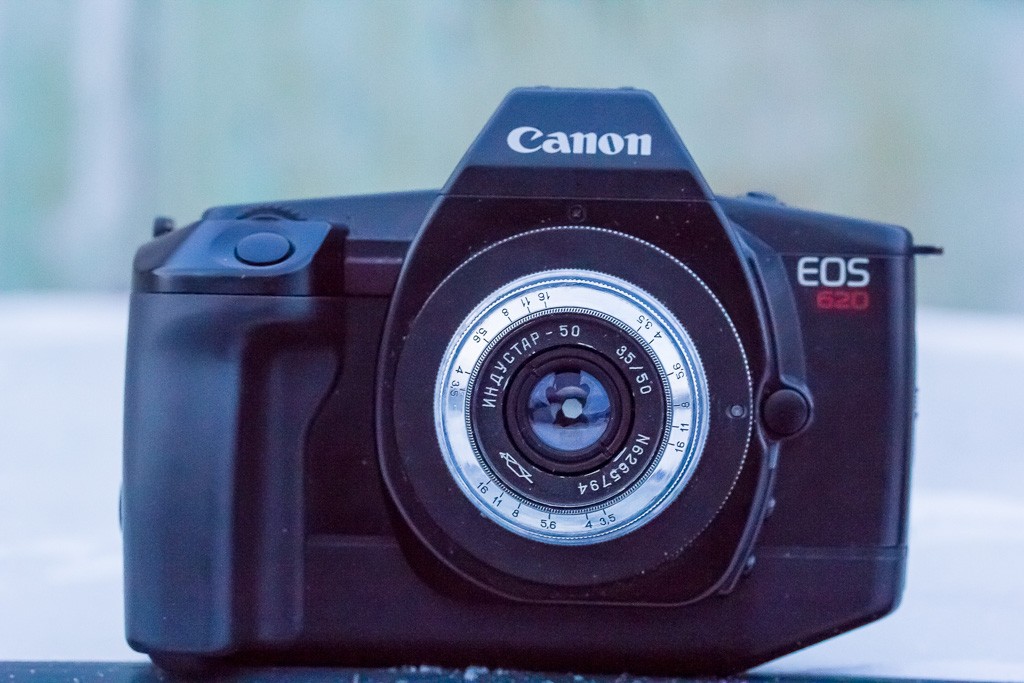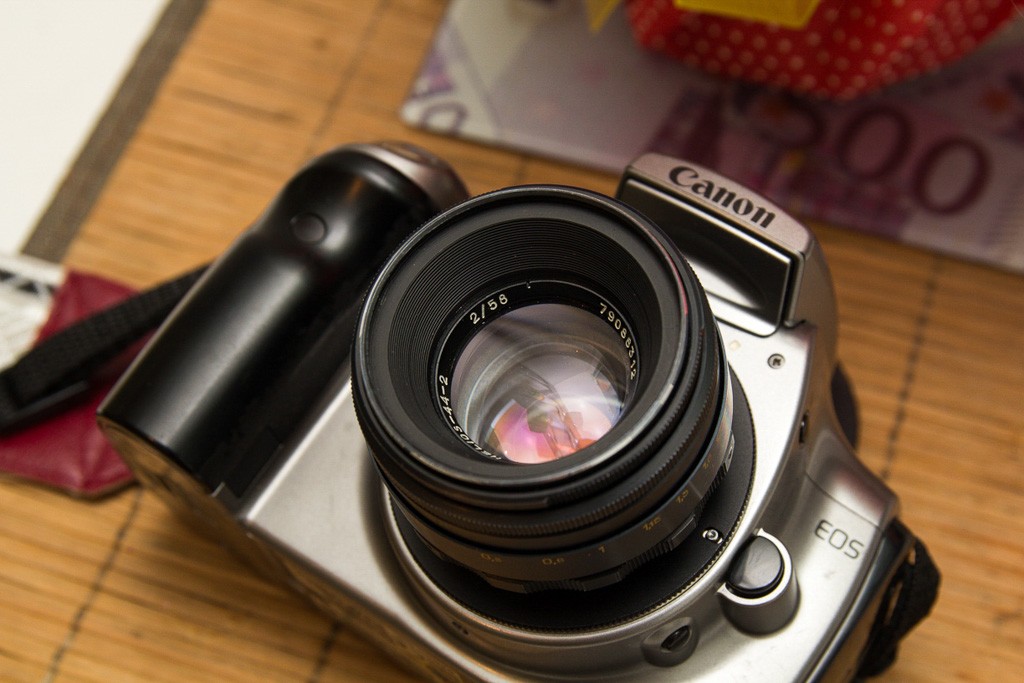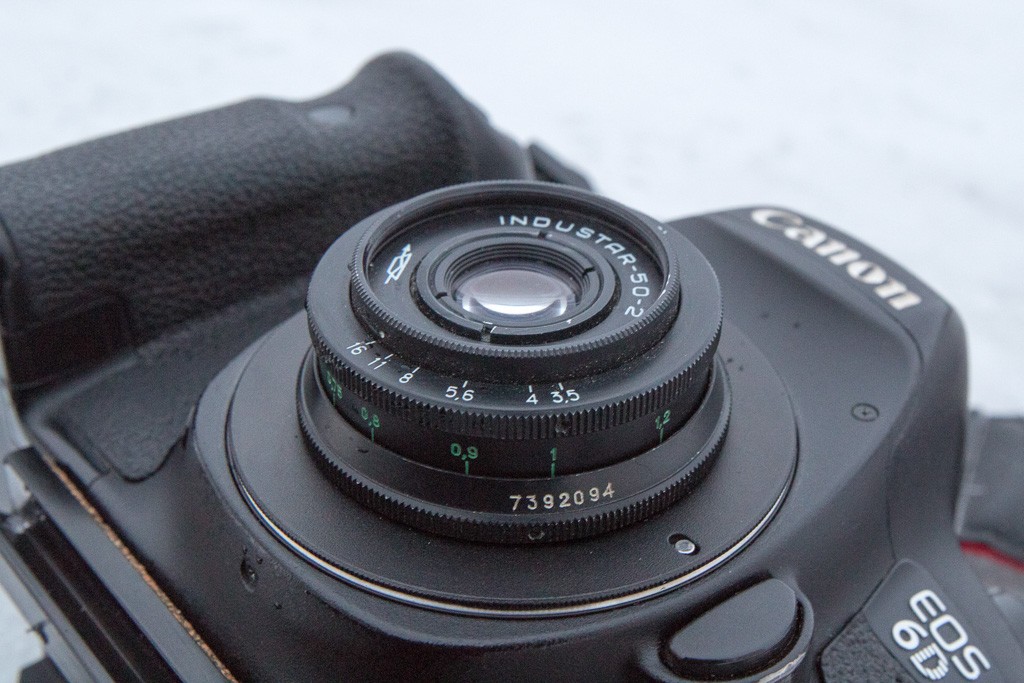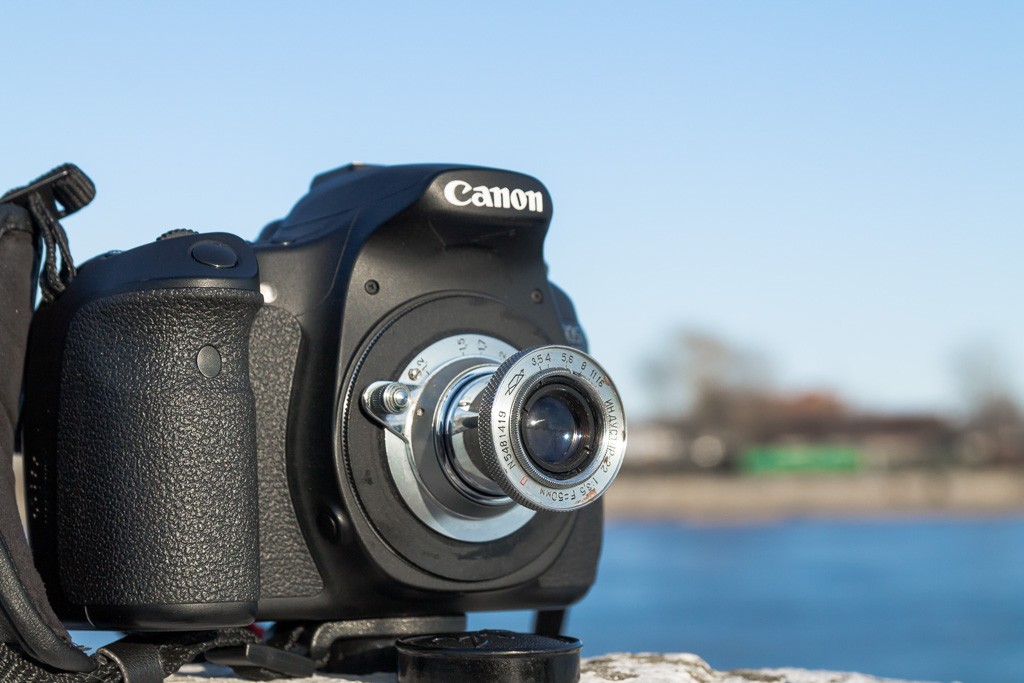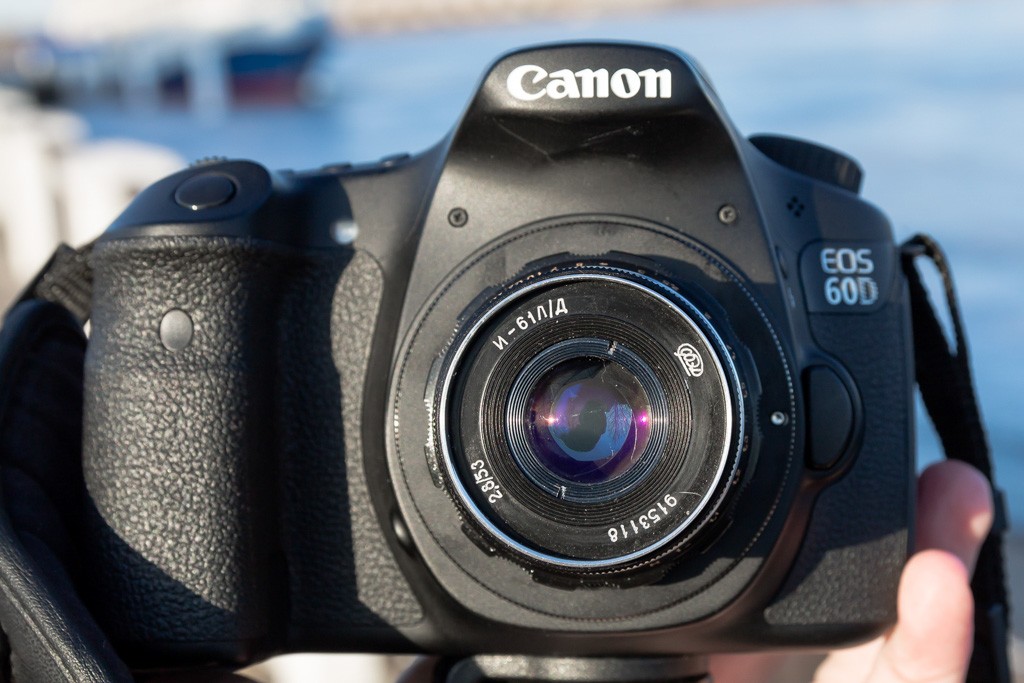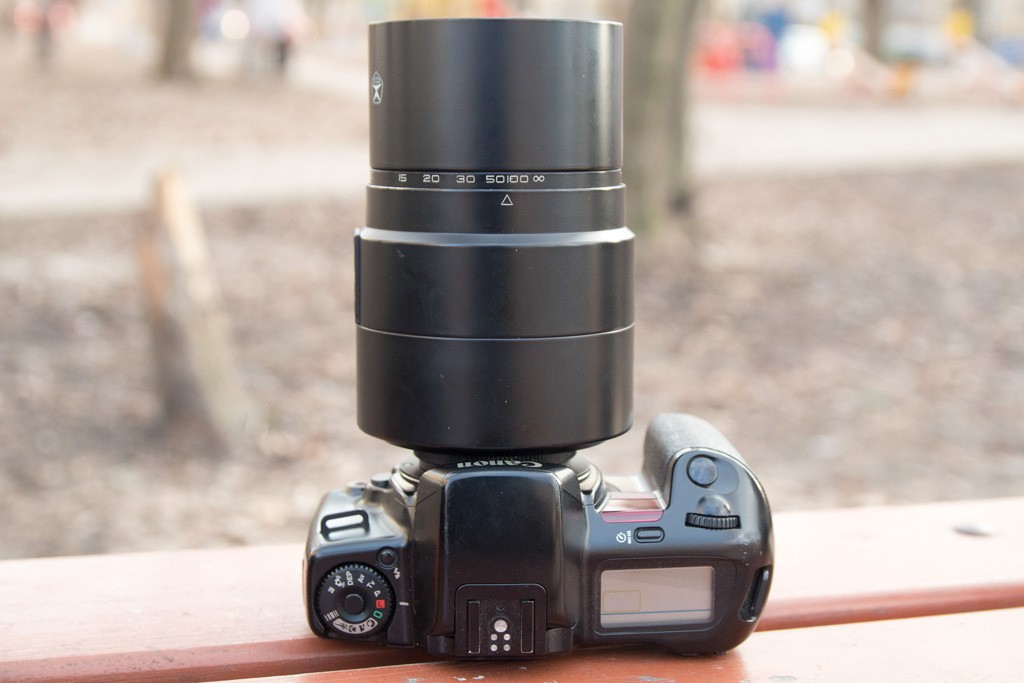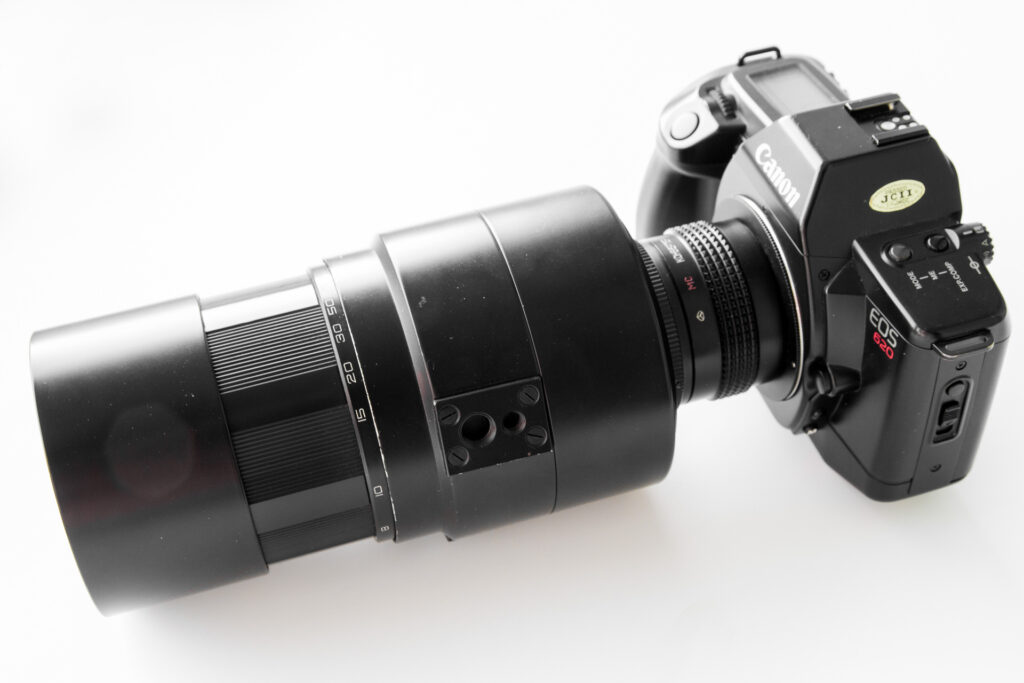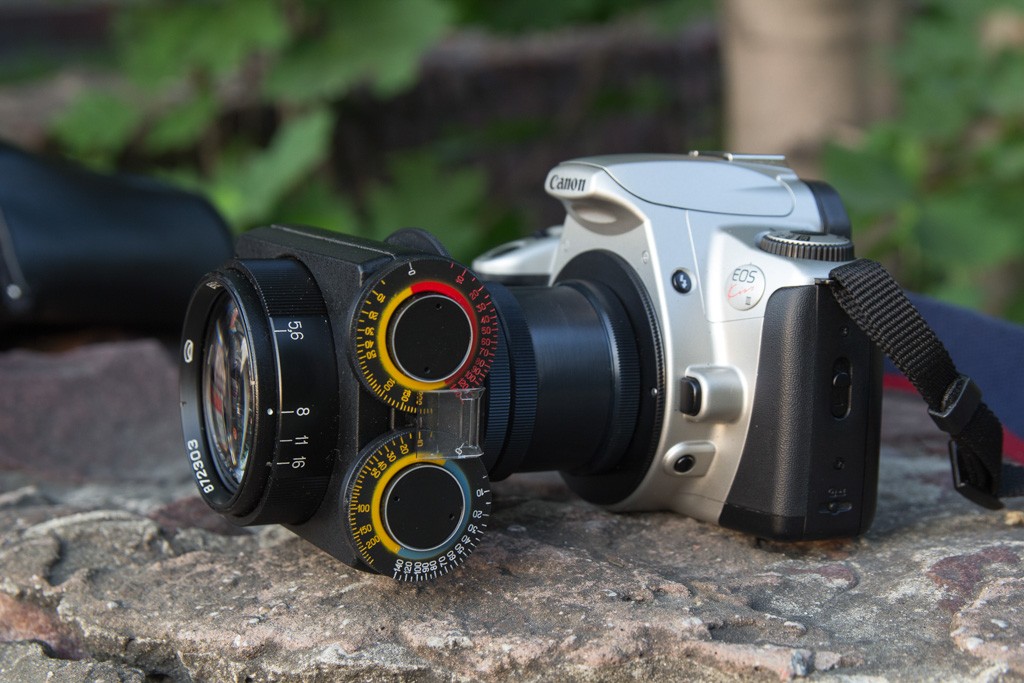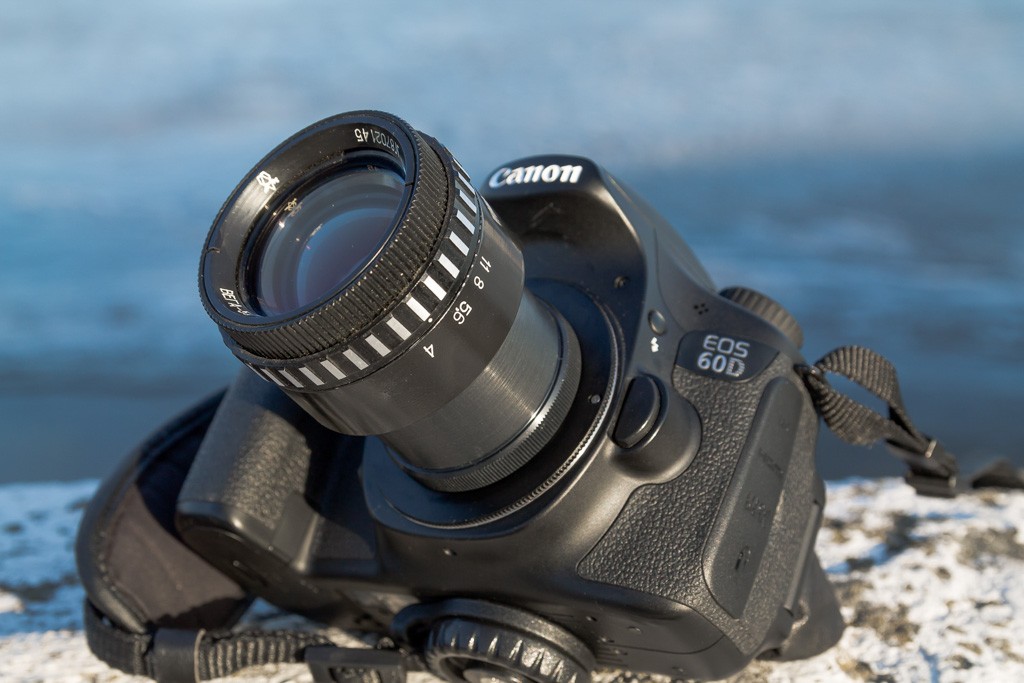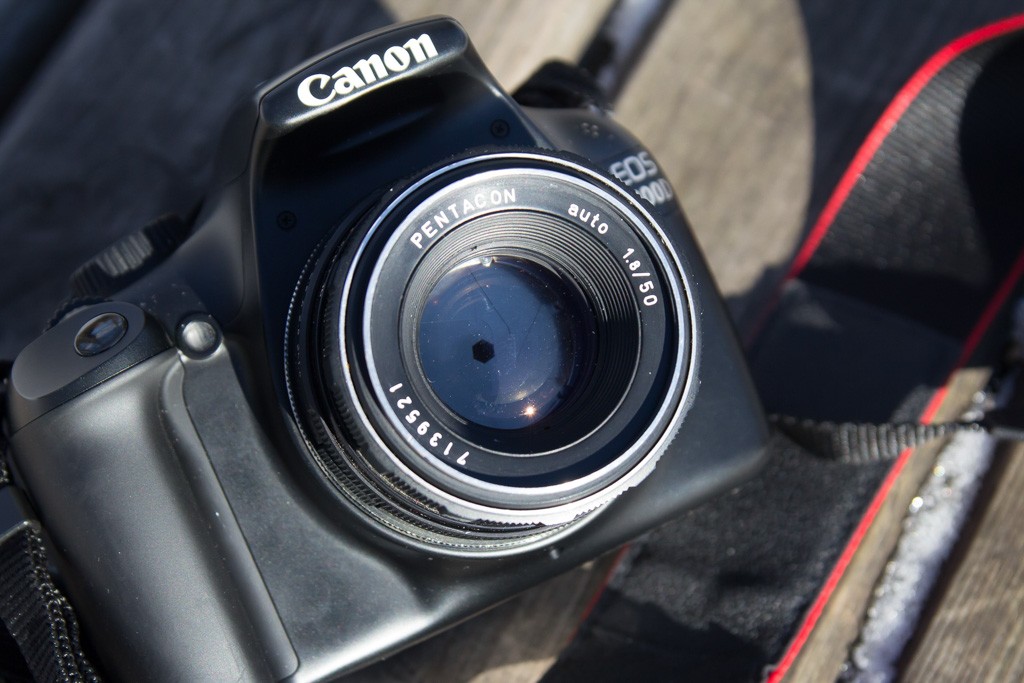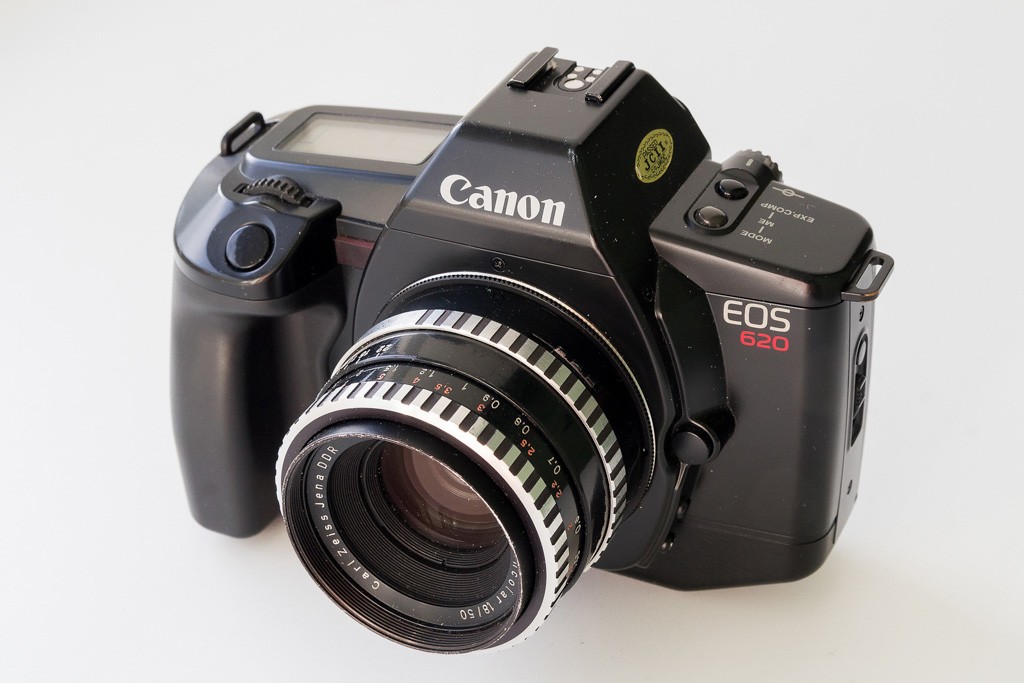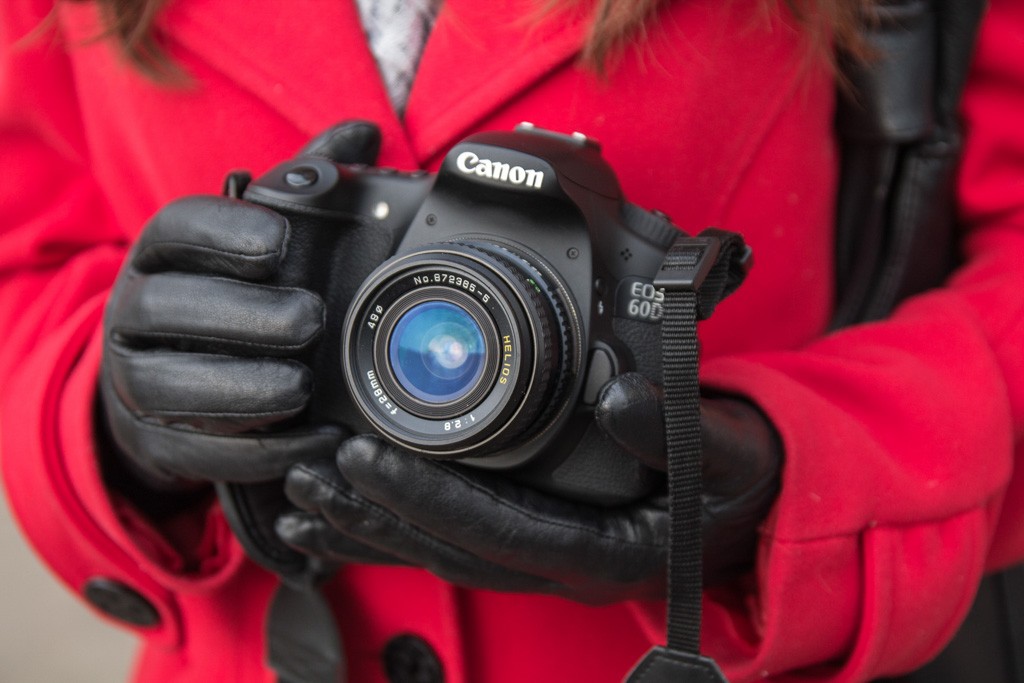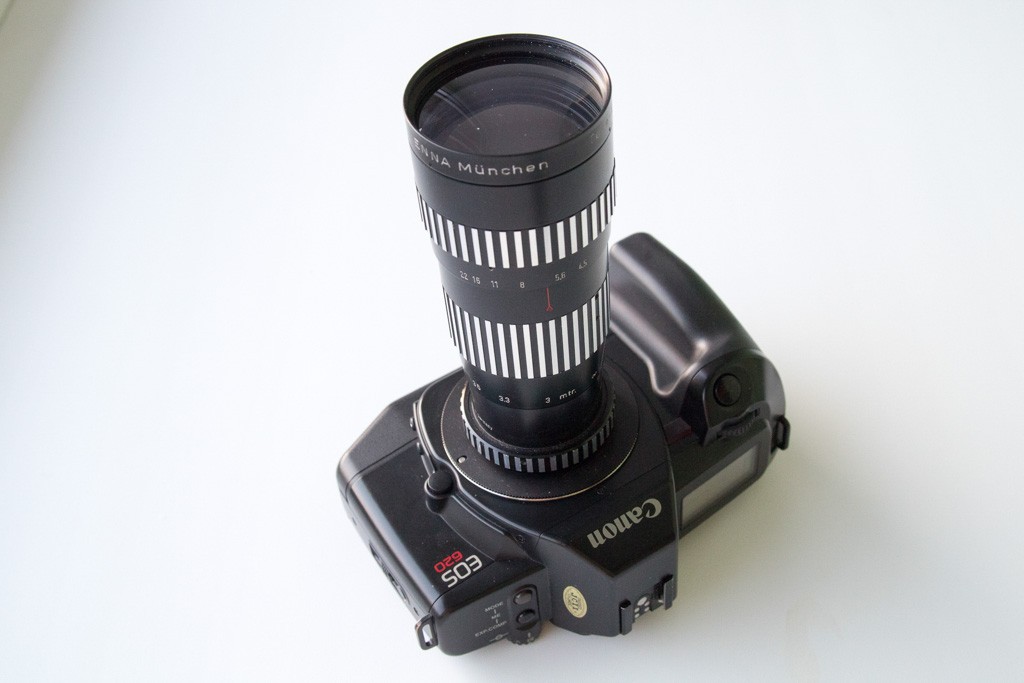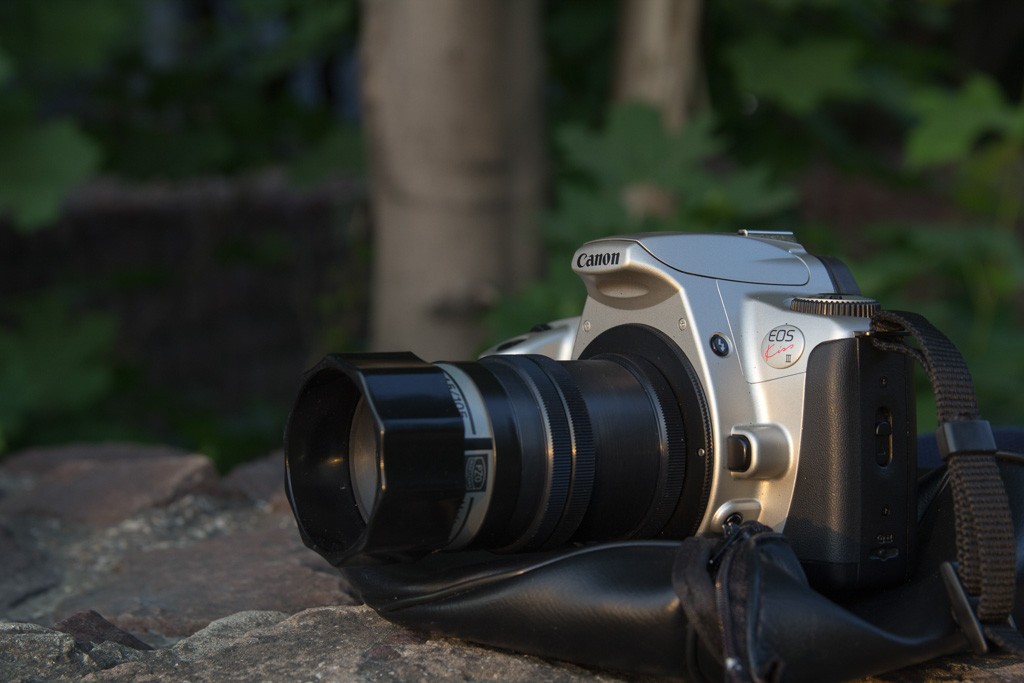 And this is not all the glasses that Canon has been able to install. There is a large list of lenses in the section "Lenses»The portal.
Adapter М42 to Nikon
This does not apply to DSLR cameras such as Nikon - these DSLRs still need rework lens, and in principle, the cameras themselves are sharpened more for optics with electronic contacts. Also, due to the difference in working distances, some lenses cannot be used even for portraits. Well, or look for an adapter with a lens ... On cameras of the D5100 type, you can only shoot in M ​​mode... In other modes, the camera writes "Lens not attached". Canon is much simpler in this regard.
With adapter M42 - Nikon F and a little rework lens, I managed to install Helios on Nikon D5100. True, in this camera I was disappointed by the lack of support for the aperture priority mode, as well as the auto ISO setting. Nevertheless, the experience was successful, I described it in a separate article.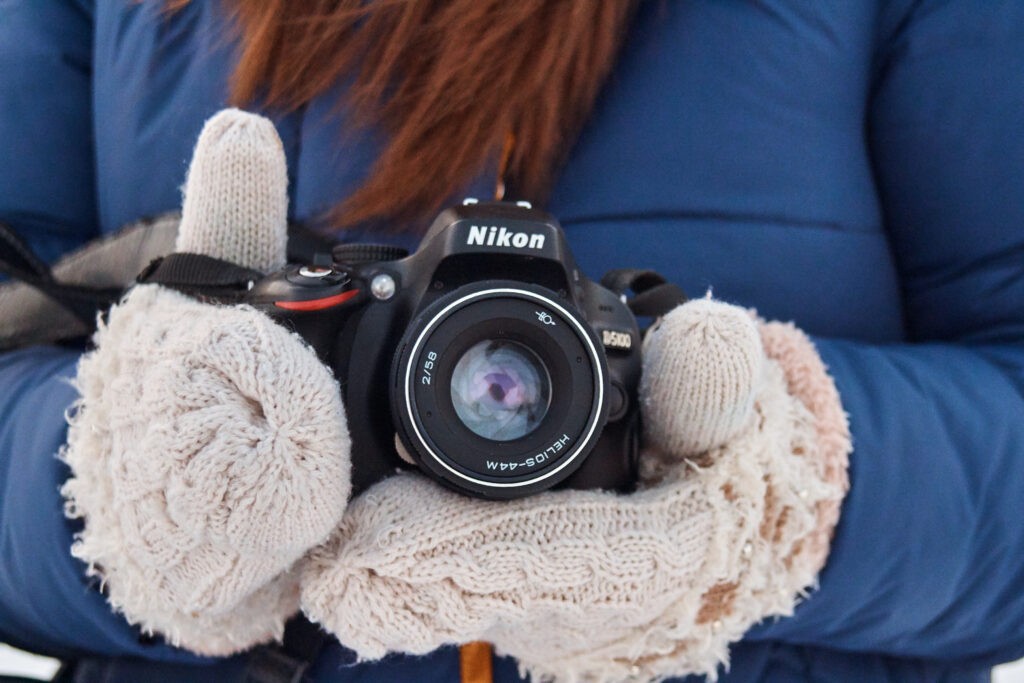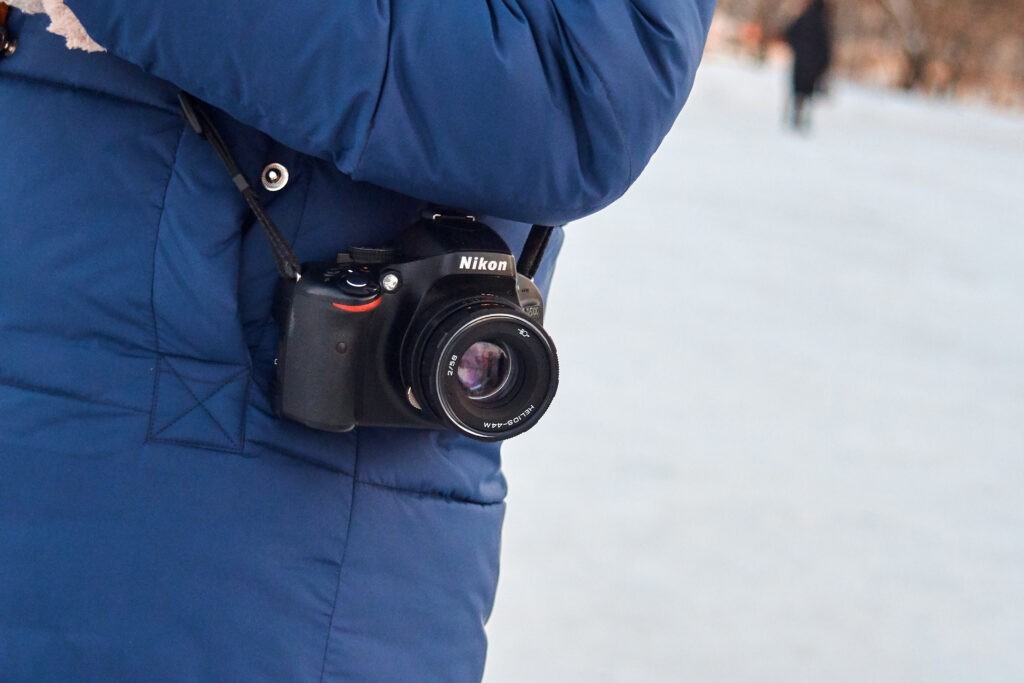 Adapter M42 to Canon EOS R
By the way, if you have a Canon EOS R system, you can use an adapter to attach Canon EF lenses to it. It is not clear how much more is allotted to this mount, but most likely, EF will soon be replaced by EOS R, because the main problem of rangefinder cameras has been solved a long time ago. M42 to EOS R adapters are sold there, but are more expensive. Everything else is the same as for mirrorless cameras.
Where to buy the M42 adapter
In general, the alignment is extremely clear, and I bring to your attention the list of adapters below:
- Canon EF / EF-S adapter M42-Canon EOS (without chip or with chip).
- Canon EF-M adapter M42-Canon EF-M.
- Nikon DX / FX as well as Fujifilm and Kodak with Nikon F mount adapter M42-Nikon F with lens и without. (or Soviet KP-A \ N).
- Nikon 1 adapter M42-Nikon 1.
- Pentax K adapter M42-Pentax K.
- Pentax Q adapter M42-Pentax Q.
- Sony / Minolta A adapter M42-Sony A (without chip or with chip).
- Sony NEX and Sony Alpha with bayonetohm E adapter M42-Sony E (M42-Sony Nex).
- Four Thirds, aka 4/3 (Olympus, Panasonic) adapter M42-4 / 3
- Micro Four Thirds - Olympus, Panasonic, Kodak, Xiaomi with bayonetohm Micro 4/3 (Micro 4: 3) adapter M42-Micro 4/3.
- For cameras with bayonetohm Fujifilm X adapter M42-Fuji X.
- Samsung NX adapter M42-Samsung NX.
- Leica M adapter M42-L / M.
- For bayonet Leica T adapter M42-L / T.
- Adapter ring M39-M42 can buy here.
- Adapter M42-EOS R
An adapter ring from M39 to M42 can be used together with M39 lenses for lenses of early release SLR cameras (for example, Tair-11 il lens). When ordering, it should be borne in mind that cheap M42 adapters are of poor quality with a lens on bayonetf Nikon F significantly spoil the picture. Adapters without a lens reduce the maximum focusing range (due to the difference in focal lengths). M42 adapters with chips come across poor quality, exposure metering and confirmation of focus on some models of Canon, Nikon cameras may suffer from this.
Mirrorless Camera Adapters
To use threaded lenses with a camera equipped with bayonet ring suitable adapters (or adapters) can be used. If you have an old lens from a DSLR or rangefinder camera, then to work on digital cameras you will need an adapter from your old camera to a new one.
M39 lenses from rangefinder cameras can only be mounted on mirrorless cameras (keeping usability and infinity). You can even put Canon lenses on mirrorless cameras, with bayonetCanon EF. For example, on Sony NEX or A7 (II, III) available such adapter.
All about M39 adapters
About the M39 adapters, we can only note that, unlike the M42, they will be much smaller, since they were originally installed on rangefinder cameras without mirrors. It is not difficult to install such a lens on cameras, the flange distance of which does not exceed the flange focal length. lens... In this case, it remains possible to focus to infinity. When the flange distance is increased, the focusing ability disappears and the lens becomes a lens for macro photography.
Rangefinder Lenses
Lenses
— Industar-22
— Jupiter-8 2/50 m39 #5949556, mirrorless
— Industar-61 L \ D
were designed for rangefinder cameras without a mirror, which had smaller dimensions. These lenses have an M39 thread and can only be mounted using the M39 adapter on a corresponding mirrorless camera (Sony NEX, EOS M, Nikon 1, Fujifilm X-A2 b and others). They will work one hundred percent on mirrorless cameras, but even if we pervert and put M39-M42 through the adapter ring, and then from M42 to a SLR camera, then Jupiter-8 2/50 m39 #5949556, mirrorless without global alterations lens.
To the above mentioned lenses, you can safely add all SLR and rangefinder, as well as medium and large format.
Where to buy the M39 adapter
- Nikon 1 adapter M39-Nikon 1.
- Pentax Q adapter M39-Pentax Q.
- Sony NEX and Sony Alpha with bayonetohm E adapter M39-Sony E (M39-Sony Nex).
- Four Thirds, aka 4/3 (Olympus, Panasonic) adapter M39-4 / 3
- Micro Four Thirds - Olympus, Panasonic, Kodak, Xiaomi with bayonetohm Micro 4/3 (Micro 4: 3) adapter M39-Micro 4/3.
- For cameras with bayonetohm Fujifilm X adapter M39-Fuji X.
- Samsung NX adapter M39-Samsung NX.
- Adapter ring M39-M42 can buy here.
- Adapter M39-EOS R
All adapters
List of a large number of adapters:
Contax yashica
C / Y Adapter - Canon EOS EF
C / Y adapter - Canon EOS EF chip
C / Y adapter - Sony Nex / E
C / Y Adapter - Canon EOS M
Nikon S (Contax RF)
Nikon S mount Contax RF - Sony E
Nikon S mount Contax RF - Canon EOS R
Canon EF
Adapter Canon EOS / EF - Fujifilm X
Adapter Canon EOS / EF - Micro 4/3
Adapter Canon EOS / EF - Micro 4/3
Adapter Canon EOS / EF - Sony Nex (Sony E / FE) AF
Adapter Canon EOS / EF - Sony Nex (Sony E / FE) MF
Adapter Canon EOS / EF - Canon EOS R
Canon EF to M4 / 3 AF adapter
Canon FD
Adapter Canon FD - Canon EOS / EF
Adapter Canon FD - Canon EOS M
Adapter Canon FD - Fujifilm X
Adapter Canon FD - Micro 4/3
Exakta
Exakta adapter - Canon EOS R
Exakta adapter - Canon EF
Adapter Exakta - Micro 4/3 (m4 / 3 MFT)
Exakta adapter - Sony Nex (Sony E)
Adapter Exakta-L / M
Adapter Exacta - Fujifilm
Leica-M
Adapter Leica-M - FX Fujifilm X
Leica-M adapter - Nikon Z
Adapter Leica M - Canon EOS M
Adapter Leica-M - Micro 4/3
Leica-M adapter - Sony Nex / Sony E
Leica-M Adapter - Canon EOS R
Leica r
Leica-R adapter - Canon EOS EF aps-c
Leica-R Adapter - Canon EOS M
Leica-R Adapter - Canon EOS R
Adapter Leica-R - Fujifilm X
Leica-R adapter - Nikon Z
Leica-R adapter - Sony NEX / Sony E
C-mount
Adapter M16 (C mount) - Canon EOS M
Adapter M16 (C mount) - Fujifilm FX
Adapter M16 (C mount) - Nikon F
Adapter M16 (C) - Micro 4/3
Adapter M16 (C) - Sony E / Nex
M39
Adapter M39 - Canon EOS M
Adapter M39 - Canon EOS EF! Macro
Adapter M39 - Fujifilm FX
Adapter M39 - Leica M (28-90mm)
Adapter M39 - Leica M (35-135mm)
Adapter M39 - Leica M (50-75mm)
Adapter M39 - M42 ring-thread
Adapter M39 - Micro 4/3
Adapter M39 - Nikon F! Macro
Adapter M39 - Pentax K! Macro
Adapter M39 - Sony Nex
M42
Adapter M42 - Canon EOS EF
Adapter M42 - Canon EOS M
Adapter M42 - Canon EOS EF silver
Adapter M42 - Canon EF with chip
Adapter M42 - Canon EF with Chip Silver
Adapter M42 - Micro 4/3
Adapter M42 - Nikon F
Adapter M42 - Nikon F plate
Adapter M42 - Nikon F with lens
Adapter M42 - Nikon F with lens cheap
Adapter M42 - Olympus 4/3
Adapter M42 - Pentax K
Adapter M42 - Sony Minolta (AF)
Adapter M42 - Sony Nex
Minolta MD
Adapter Minolta MD - Canon EOS EF
Adapter Minolta MD - Fujifilm
Adapter Minolta MD - Micro 4/3 (M4 / 3)
Adapter Minolta MD - Nikon 1
Adapter Minolta MD - Nikon F
Adapter Minolta MD - Sony NEX (E / FE)
Adapter Minolta MD - Canon EOS M
Adapter Minolta MD - Pentax K
Nikon f
Adapter Nikon F - Canon EOS M
Adapter Nikon F - Canon EOS EF
Nikon F - Fujifilm FX adapter
Nikon F - Micro 4/3 adapter
Nikon F to C adapter
Olympus 4 / 3
Adapter Olympus 4/3 - Micro 4/3 chip
Olympus OM
Adapter Olympus OM - Canon EOS EF
Adapter Olympus OM - Canon EOS M
Adapter Olympus OM - Fujifilm
Adapter Olympus OM - Micro 4/3
Adapter Olympus OM - Sony Nex / Sony E
Adapter Olympus OM - Nikon Z
Pentacon 6 / Kiev 60 (Bayonet B)
Adapter Pentacon 6 - Canon EOS EF
Adapter Pentacon 6 - M42
Adapter Pentacon 6 - Micro 4/3
Adapter Pentacon 6 - Fuji GFX
Adapter Pentacon 6 - Nikon F
Adapter Pentacon 6 - Pentax K (PK)
Adapter Pentacon 6 - Sony AF
Adapter Pentacon 6 - Sony Nex / Sony E
Adapter Pentacon 6 - Mamiya 645
Pentax 67
Pentax K
Adapter Pentax K - Canon EOS
Adapter Pentax K - Canon EOS with a chip for APS-C cameras
Adapter Pentax K - Fujifilm FX
Adapter Pentax K - Micro 4/3
Adapter Pentax K - Nikon F with lens
Adapter Pentax K - Nikon 1
Adapter Pentax K - Sony Nex / Sony E
Hasselblad
Hasselblad V CF Lens Adapter - Nikon F
Hasselblad HB VC / CF to EOS R adapter
Hasselblad adapter - Sony MA
Hasselblad adapter - EOS M
Other
Adapter Sony AF (Minolta A) - Sony E
----------------------
Photography Courses: