Camera for shooting through flexible and rigid endoscopes. Surprise MT-1 was created on the basis of ZENIT-19, was also presented for sale as an ordinary small-format camera called ZENIT-MT1 Surprise.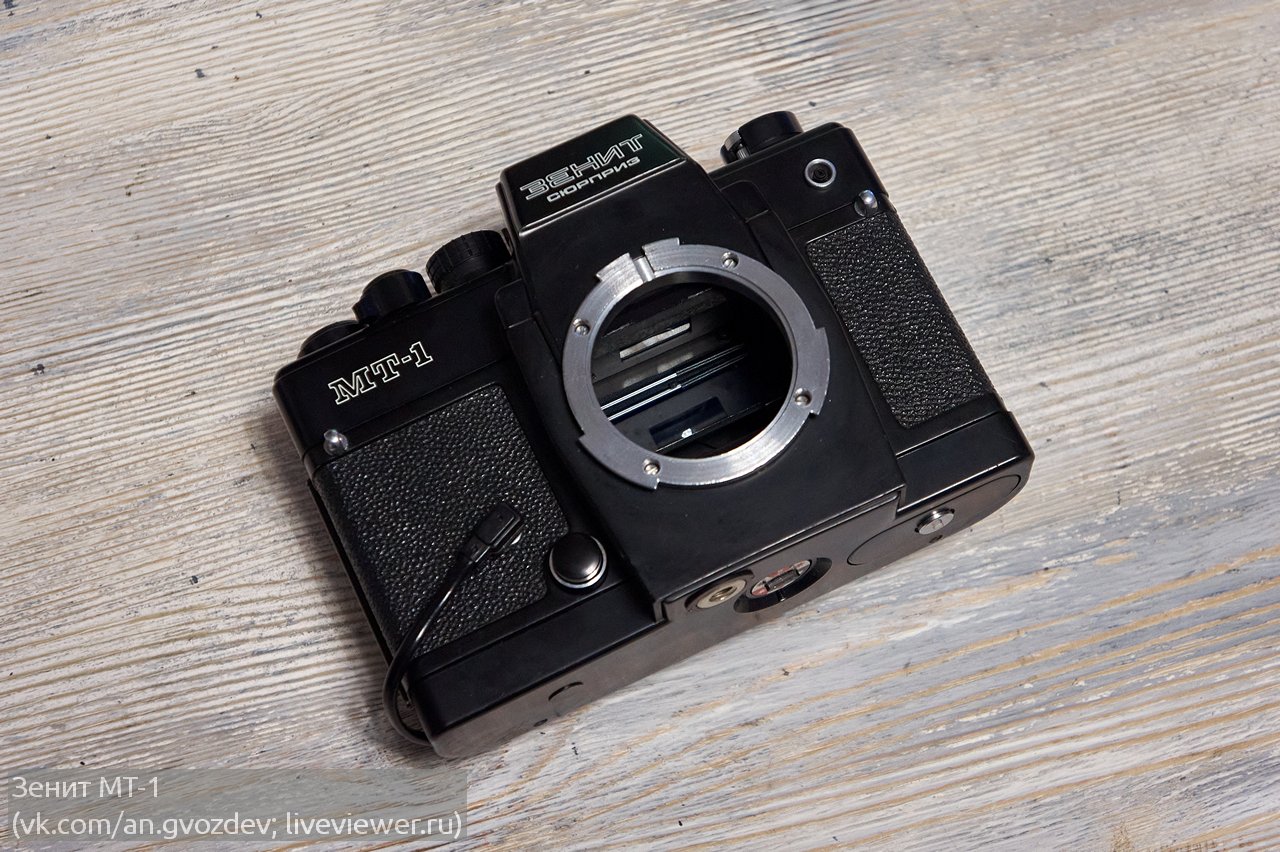 The camera was supplied in two configurations - for rigid and flexible endoscopes. For flexible endoscopes such as Quartz-MT, Bracelet-MT, Puchok-MT, the camera was supplied without lenses, for rigid endoscopes — with two lenses. It had an imprinter - numbers from "1" to "31" were imprinted, which could be used as frame numbers in automatic imprinting mode, or in the form of a set of randomly selected numbers in manual mode, which was carried out when the frame was not completely rewound, for which the cocking lever there were marks indicating which familiarity of the frame will be imprinted. There is no exposure meter in the camera.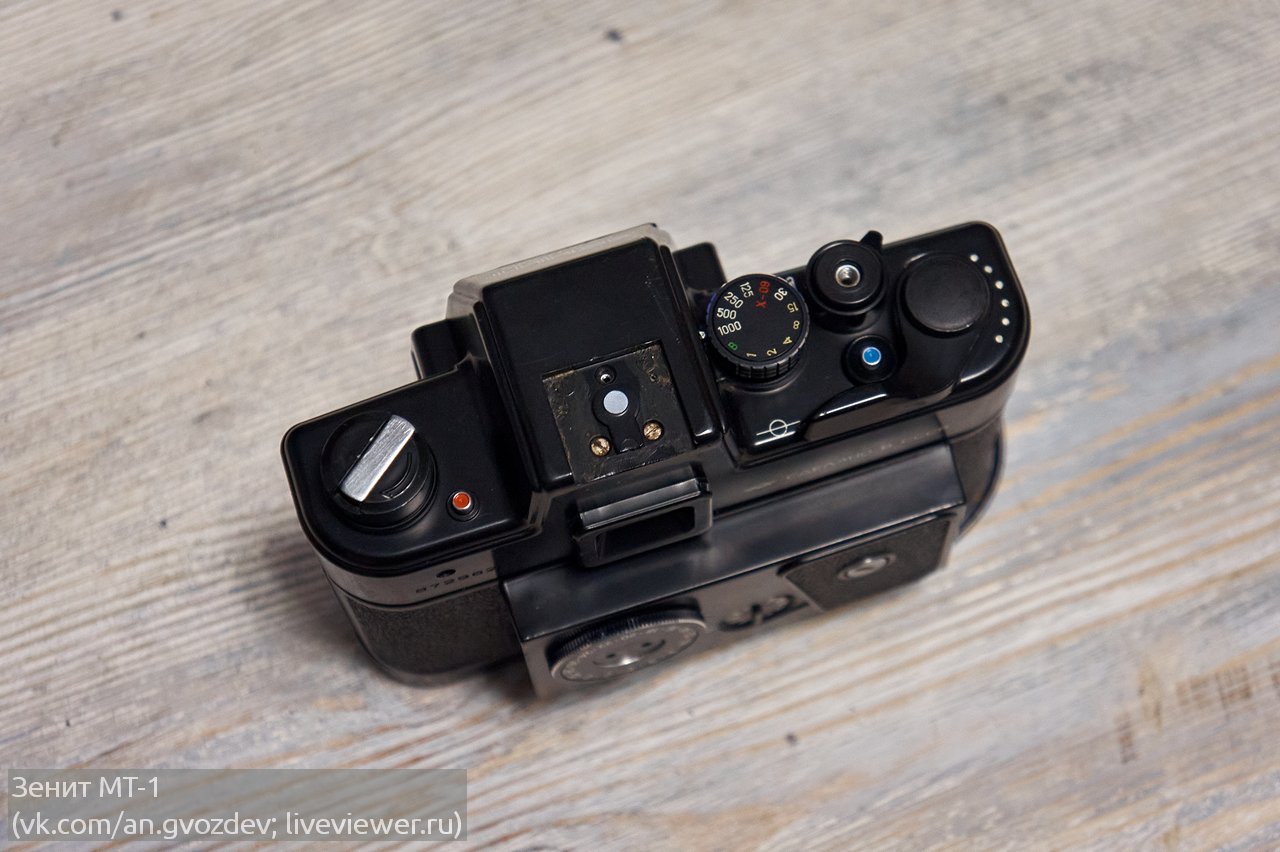 Family name: "MT" - "Medical Equipment". Specialized small format single-lens automated reflex cameras.
The first specialized cameras for medical needs were made on the basis of the ZENIT-V camera and received the prefix "E" (endoscopic) to the index. Due to the fact that these cameras nevertheless did not have the characteristics necessary for medical equipment, in 1974, a special medical camera "Surprise-MT" was created on the basis of the ZENIT-16 SLR camera, and then, after replacing the camera " ZENIT-16" at "ZENIT-19" in 1982, the production of a medical camera for flexible endoscopes "Surprise-MT-1" began.
Film: type 135, perforated, 35 mm wide
Frame format: 18×24 mm
Lenses: Industar-50MT 7/50, Mir-25MT 3,5/30 (both focused at infinity)
Lens frame: bayonet (used in the ZENIT-D camera)
Focusing screen: in the center there are two concentric circles with a diameter of 3 and 3,07 mm (annular bisector)
Linear viewfinder image field: 16,5×16,5mm
Shutter: Focal, lamellar, vertical shutter movement
Shutter speeds: 1, 1/2, 1/4, 1/8, 1/16, 1/30, 1/60, 1/125, 1/250, 1/500 s, (on camera parts: 1/1000 s ), B and long
Full frame opening: 1/60s
The sensitivity range of the applied films (for the imprinter): from 16 to 500 GOST
Tripod socket: 1/4″
Overall dimensions with Industar-50MT lens: 140×103×100 mm
Overall dimensions with Mir-25MT lens: 140×103×128 mm
Power supply: 5 elements RTs-53
Weight without lens and without case: 0,69 kg
In the early 1990s, a batch of cameras Surprise MT-1 with a lens mount converted to the M42 × 1 thread appeared in the regular sale. Cameras did not have a shutter speed of 1/1000 с, there was a socket for attaching flash lamps, they were equipped with ordinary standard lenses.
The origin of the batch of cameras is somewhat vague and not fully understood.




Sometimes I buy photographic equipment from the USSR and not only. You can offer your write me. Help the project: 5469 1200 1062 4624. Comments can be left without registration and SMS