Cameras "FED-10" and "FED-11" ("FED-Atlas") - the first Soviet rangefinder cameras with semi-automatic exposure setting. The FED-11 camera (FED-Atlas) differed from the FED-10 camera in the design of the exposure meter: its arrow appeared in the viewfinder field of view.
The FED-11 camera had an Industar-61 2,8/52 lens with an original bayonet mount. The possibility of replacing the lens is not documented in the instructions; interchangeable lenses for the FED-11 camera have never been produced. Whether the release of interchangeable lenses was planned is unknown.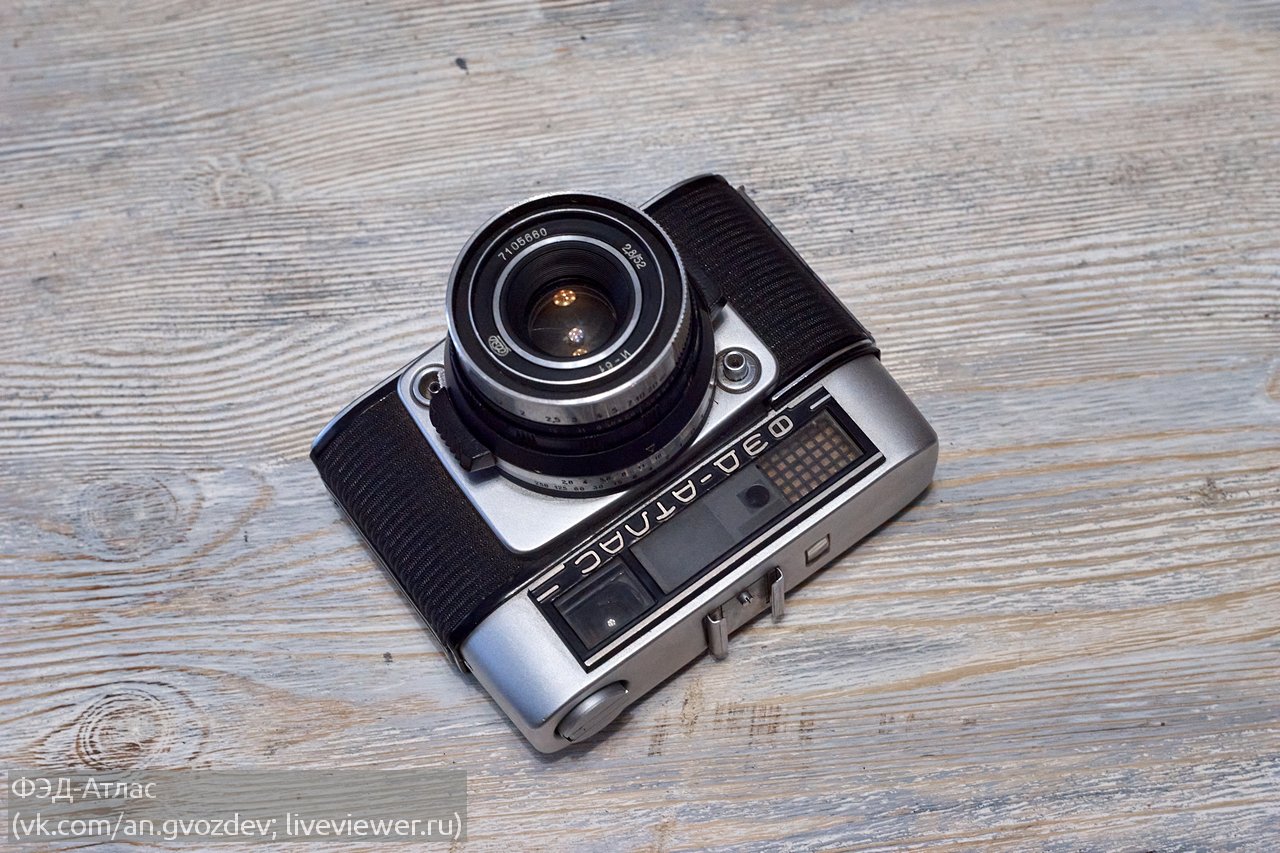 Cameras "FED-10" and "FED-Atlas" were not in demand due to their high complexity, unreliability, high price and lack of interchangeable lenses. These devices were produced in relatively small quantities and soon their production was discontinued in favor of the usual FEDs and Zeniths.
"FED-10" - a total of 23911 pieces were produced.
"FED-11" ("FED-Atlas") - should be distinguished:
issue I (1967-1968) - without self-timer - 1296 pieces were produced.
issue II (1967-1971) - with self-timer - 21 pieces were produced.
The price of FED-11 in 1968 was 105 rubles.



Sometimes I buy photographic equipment from the USSR and not only. You can offer your write me. Help the project: 5469 1200 1062 4624. Comments can be left without registration and SMS