In the updated catalog for 2022, you can find new Sony E and Leica M mount lenses. Classic lenses with manual control. However, most of the lenses are super fast.
Super fast lenses are an indispensable thing. Especially when shooting at night. Well, like me, most of the time. So what do they promise.
Russar 5,6/20
Wide-angle lens in retro design for use on digital mirrorless cameras. The lens has a wide angle field and corrected distortion, which allows it to be used as a landscape lens.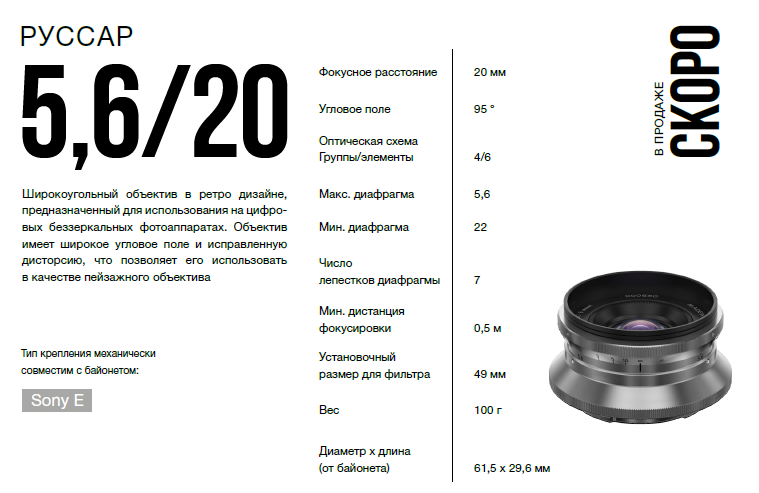 SELENIUM 2,2/85
High-aperture standard photo lens designed for shooting portraits on full-frame SLR cameras. The lens is distinguished by a special pattern obtained during the shooting process. Perfect for fine art photography as well as commercial family portraits.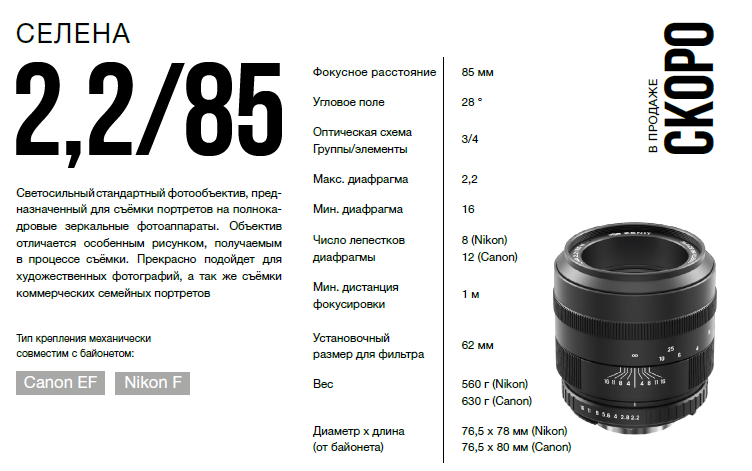 ZENITAR 1,4/75
High-aperture portrait photographic lens for mirrorless full-frame cameras. It has a unique "twisting" background blur, like the Helios-40 lens. The lens has no analogues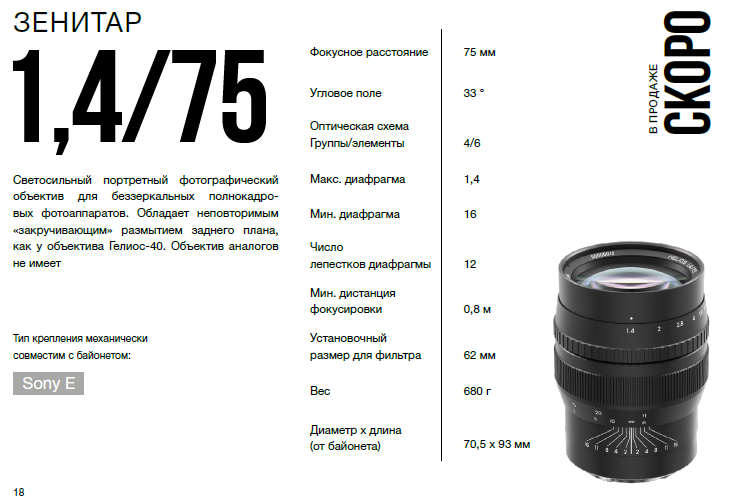 ZENITAR 2,8/21 Leica M
Fast compact lens with normal focal length, designed for mirrorless cameras with or without a rangefinder. The lens has an M-mount, which allows it to be used on Leica cameras, and through adapters on other various cameras. Wide angle field and corrected distortion make it suitable for landscapes and interiors in low light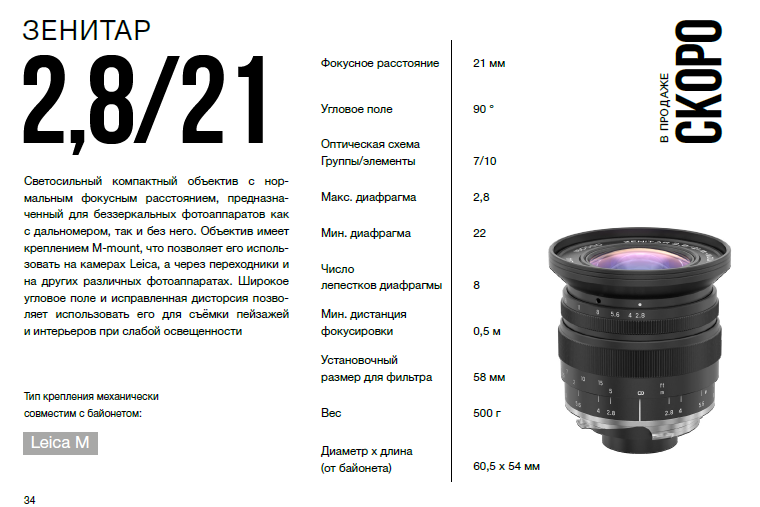 ZENITAR 1/50 Leica M
Ultra fast portrait lens designed for use on digital and film mirrorless cameras. The lens has an M-mount, which allows it to be used on Leica cameras, and through adapters on other various cameras. Ultra-fast f/1 aperture enables handheld shooting in low light conditions with soft background blur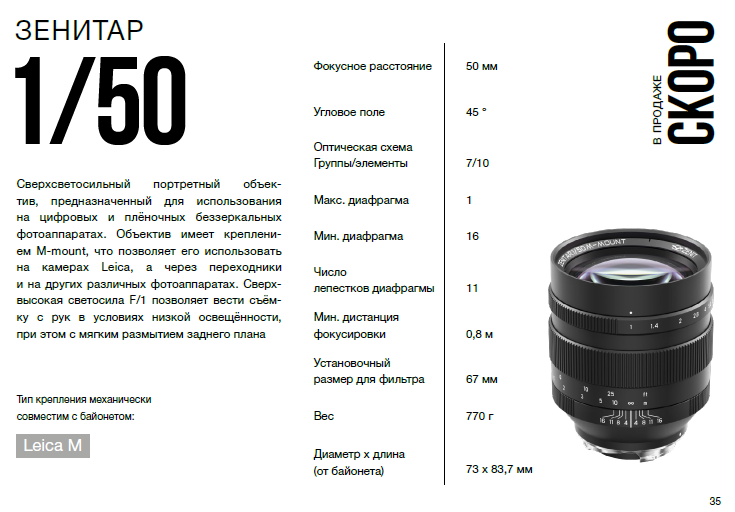 A very intriguing update in addition to the existing ones
Zenitar 2 / 35
Helios 40-2 1.5/50
Zenitar 1.2 / 50s
Zenitar 3.5 / 8
Zenitar 1.4 / 85
Zenitar 2.8 / 60
Zenitar 1 / 35
Let's wait for the release.




Sometimes I buy photographic equipment from the USSR and not only. You can offer your write me. Help the project: 5469 1200 1062 4624. Comments can be left without registration and SMS