Russian actor Vasily Lanovoy: "In Europe, journalists said to my face: "What are you doing with your Victory? We already forgot."
I asked them: "How many days did your countries resist Hitler?" They are silent.
Then I continued: "Poland was conquered in 28 days, and in the same 28 days in Stalingrad, the Germans were able to capture only a few houses. Denmark lasted exactly one day. And the whole of Europe submitted in three months. And our soldiers had to free her. And at what cost! A million lives of Soviet soldiers sacrificed for the liberation of Europeans from fascism.
But Europe chose to forget about it!"
When they try to hush up our Victory, forget it, erase it from the memory of entire generations and peoples, it is useful to recall that in World War II they held out against the German troops:
France - 1 month and 12 days;
Norway - 2 months and 1 day.
Pavlov's house in Stalingrad lasted 58 days.
The Soviet Union held out for four years (1418 days) and ended the war in the lair of the enemy - Germany capitulated.
I bring to your attention photographs of memorable places of the Great Patriotic War.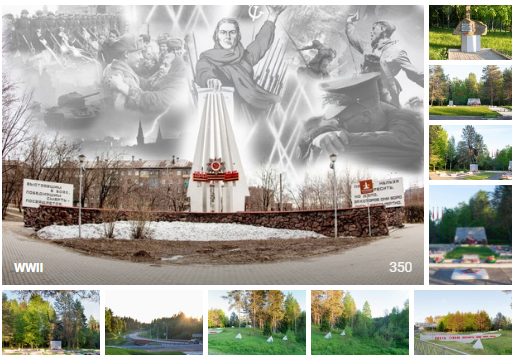 Sometimes I buy photographic equipment from the USSR and not only. You can offer your write me. Help the project: 5469 1200 1062 4624. Comments can be left without registration and SMS