MC Volna-9 2.8 / 50 macro is a lens for 35 mm SLR cameras. Excellent image quality, smooth and accurate focus ring travel, default aperture preset and 1: 2 macro.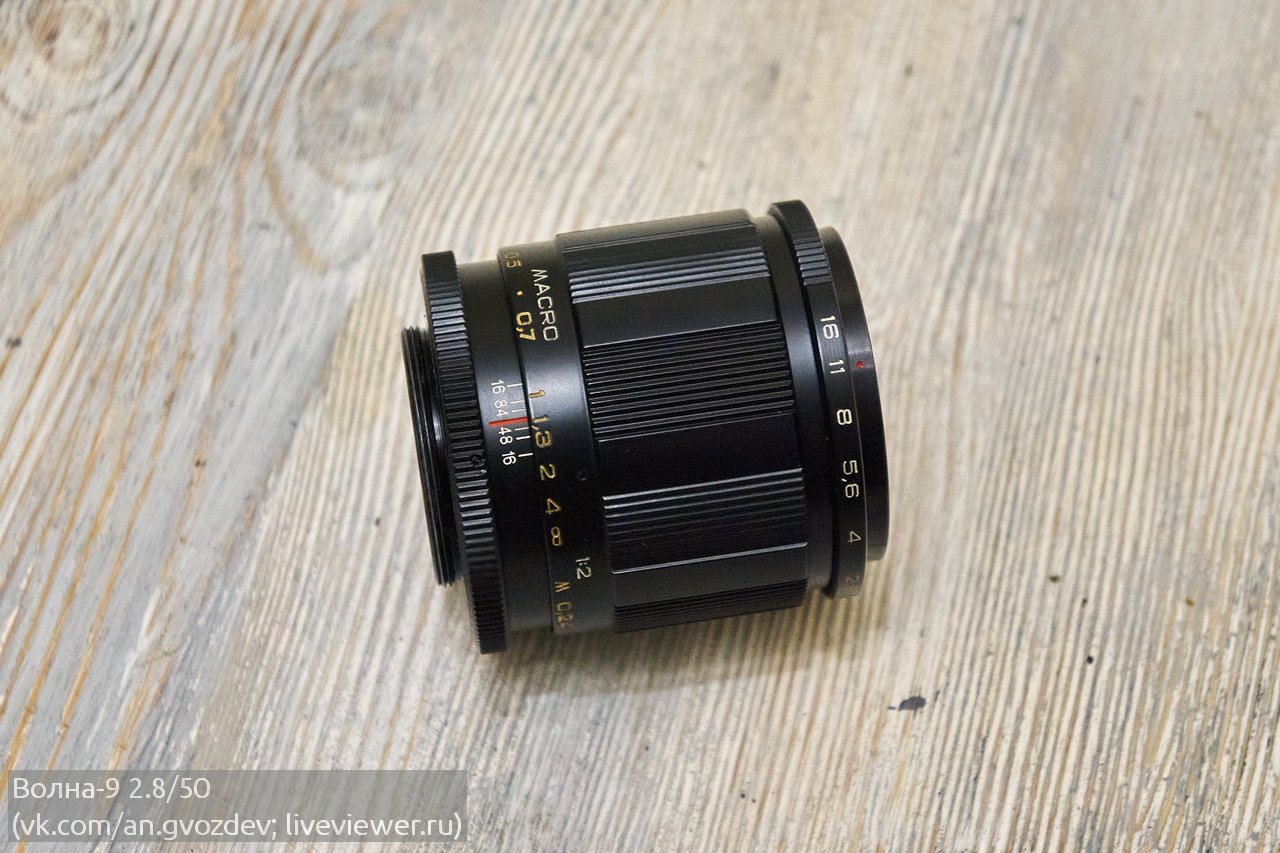 Wave-9 is a frankly good lens that can shoot macro 1: 1 in an inverted state. Among the lenses of the USSR, which can really compete with the Volna-9 MC, only Industar-61 L / Z.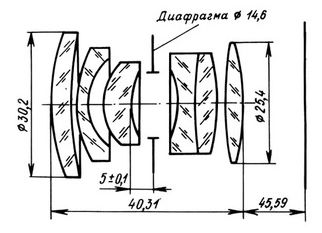 Industar-61 L / Z was produced at the same Lytkarinsky Optical Glass Plant as Volna-9. They even have a similar frame design, the shape of the diaphragm hole (star) and control. In general, according to the TTX table, the lenses have equal sharpness (the same 43/20 lines per millimeter), and upside down macro capabilities. In normal use, Industar, however, lags behind. It is capable of shooting macro at a ratio of 1:2,5. Might be critical for some. But the I-61 L / 3 is much cheaper on the market (about 7 times).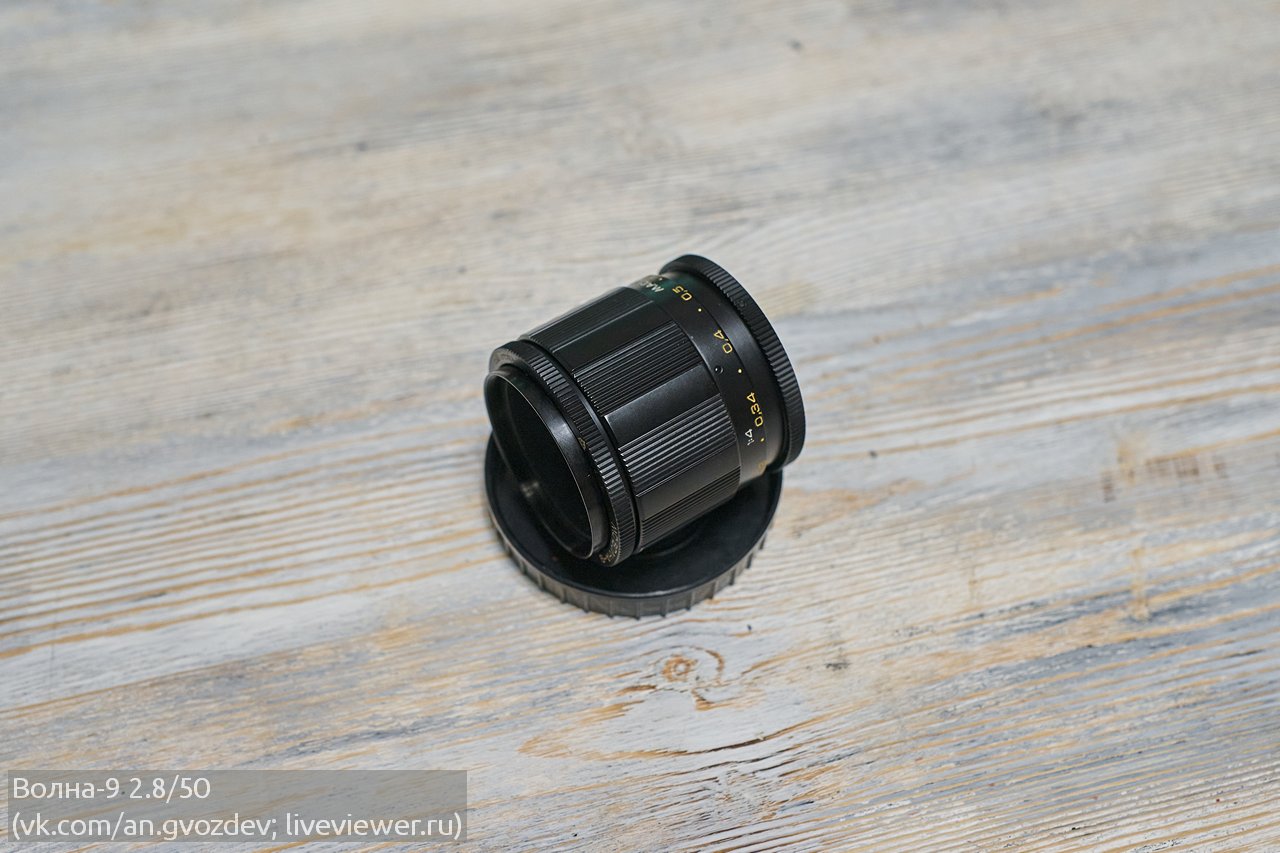 The Wave-9 is a classic all-metal lens that has an aperture preset for use with cameras that do not have an aperture drive. The rotation of the focus ring is smooth, has a very large and precise stroke (355 degrees), a wide focus ring. The minimum focusing distance on the scale is 0,23 meters, however, in reality it is less. So, for example, at maximum magnification, it seemed to me that there was less than 15cm of distance to the subject. The depth of field is thin, when shooting macro it is advisable to clamp from f / 4 and above, since in open field the sharpness is excellent only in the center. In general, in normal use it is better to close the aperture at Wave-9 2.8 / 50 to f / 4 at least, then the uneven distribution of sharpness is leveled.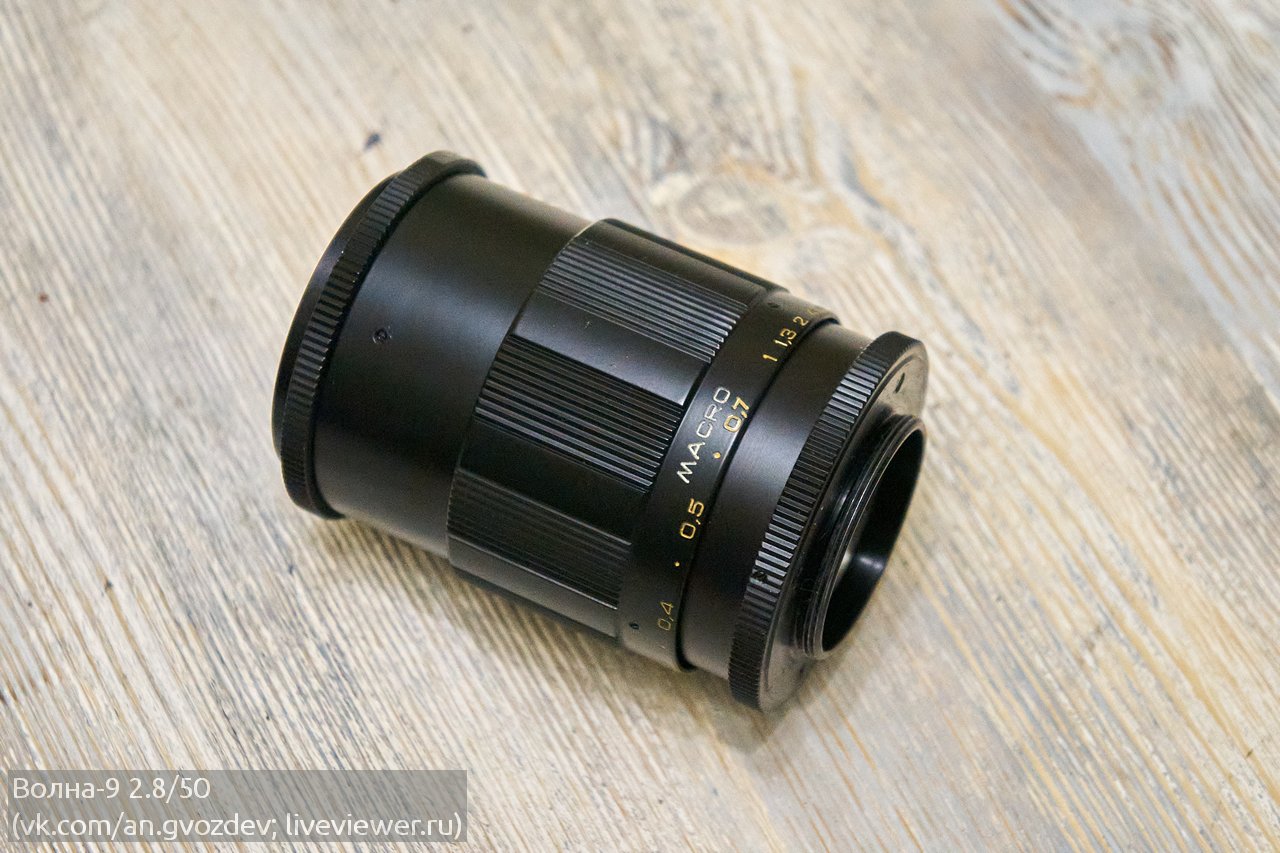 Volna-9 2.8 / 50 gives slight vignetting at full frame and wide aperture. So light that you need to look at the photos to see it. Wave-9 is designed for shooting at close range, so the focus ring travel decreases towards infinity reluctantly at first, but on the last turns it suddenly grows from 4 meters to infinity. By the way, this position is quite good for shooting from the waist, for example, in street shooting. In this case, by holding down the aperture to f / 16, everything from 2 meters will be available in sharpness. At the same time, image quality, sharpness, color, detail remain good. At f / 5.6-6.3, the aperture folds into a star, and the light sources in the bokeh turn into stars.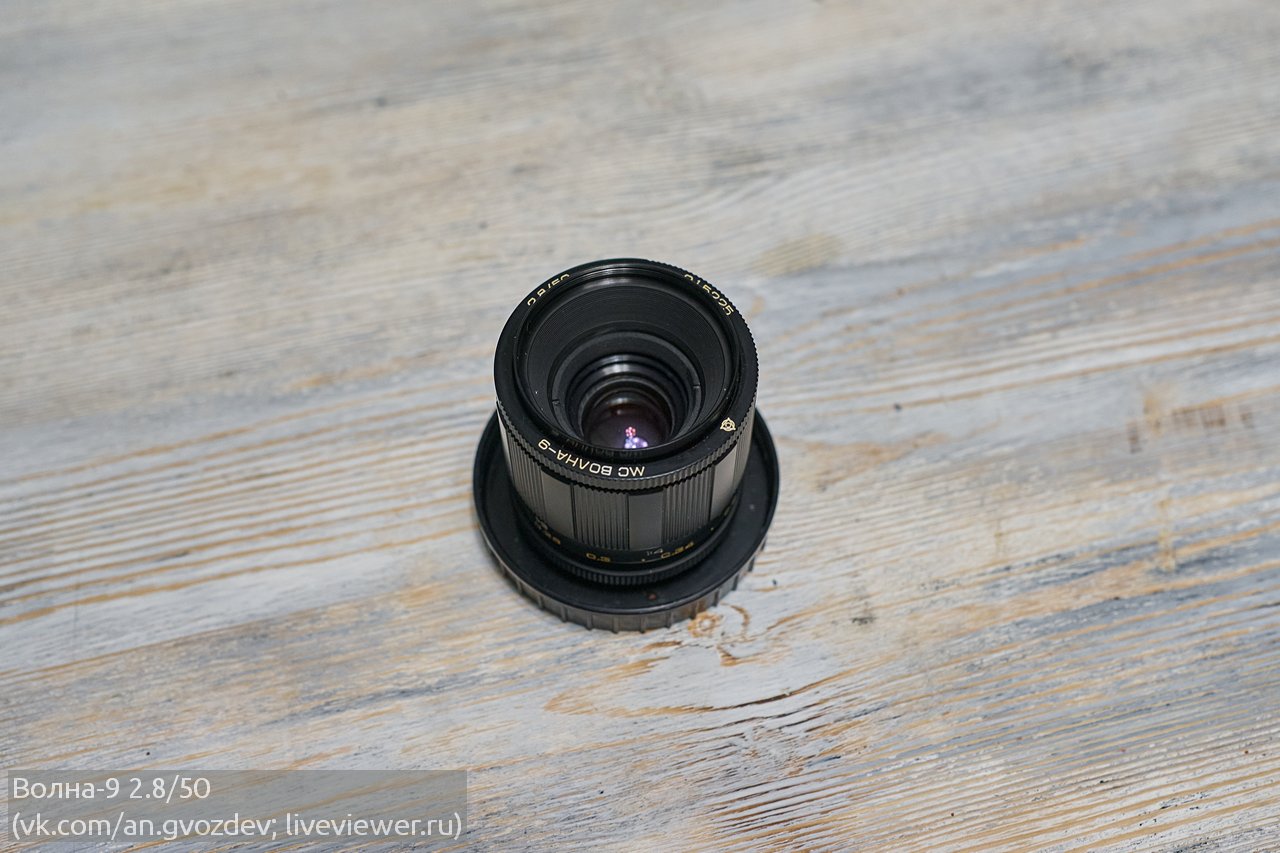 Next




Sometimes I buy photographic equipment from the USSR and not only. You can offer your write me. Help the project: 5469 1200 1062 4624. Comments can be left without registration and SMS