Canon EF-s 18-55mm f / 3.5-5.6 has earned the fame of the very horse that doesn't look in the mouth for nothing. I completely agree with you if you think exactly the opposite, but I will also support the opposite. The cheapest, the very first lens that could be received "as a gift" for the camera. Only these gifts are not entirely good, since many were turned away from photography precisely because of this lens. I do not argue, with the proper skill, something can be achieved from him, of course, but the article is not about that.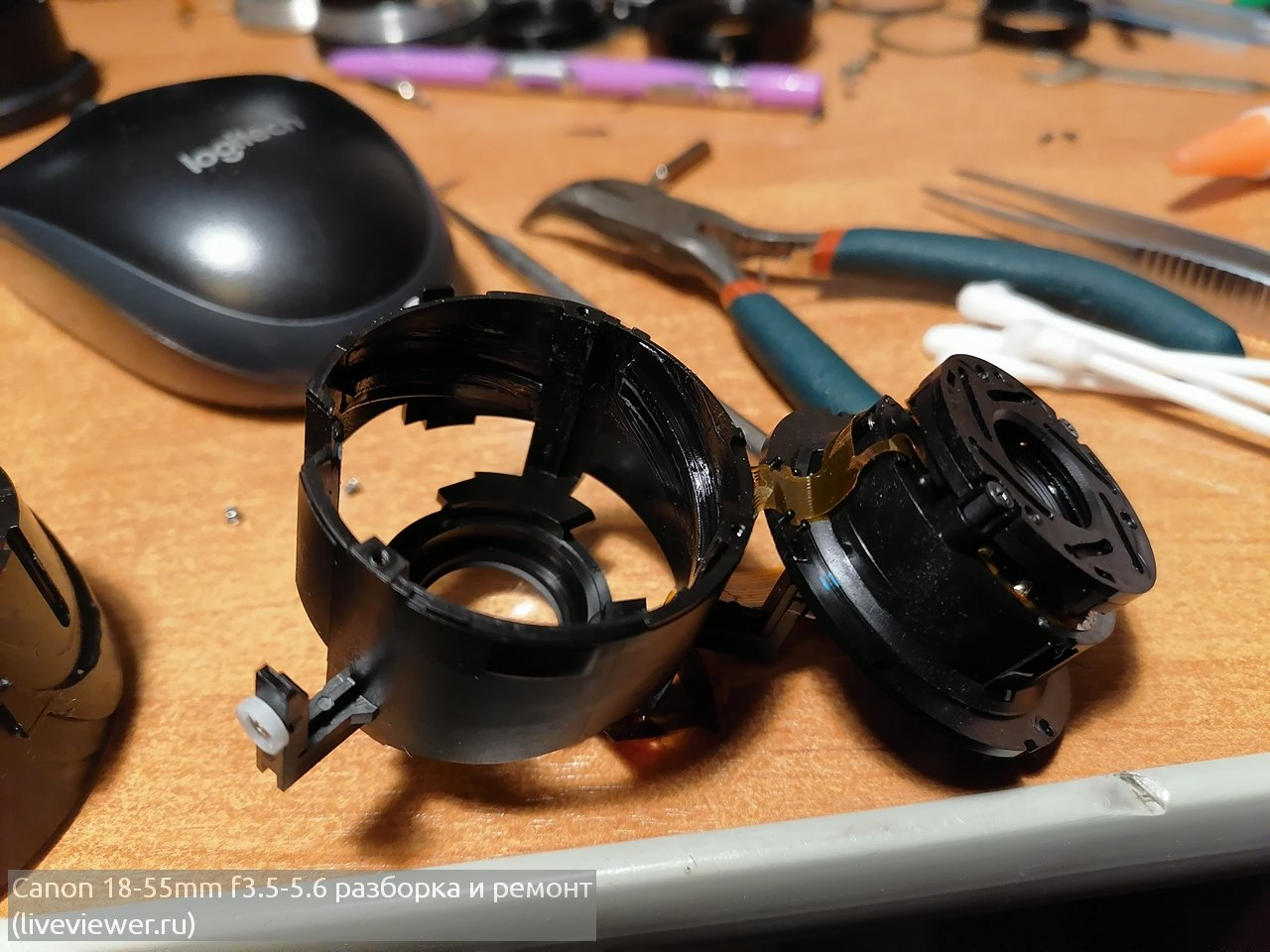 The diseases of these lenses, despite the variety of generations and modifications, are almost identical:
Zoom sleeves are eaten by the barrel in which they run, backlash appears and incorrect focus confirmation
The focus train bends to death
In the same way, the plume of the diaphragm dies
The diaphragm falls apart
Autofocus gear wears out / breaks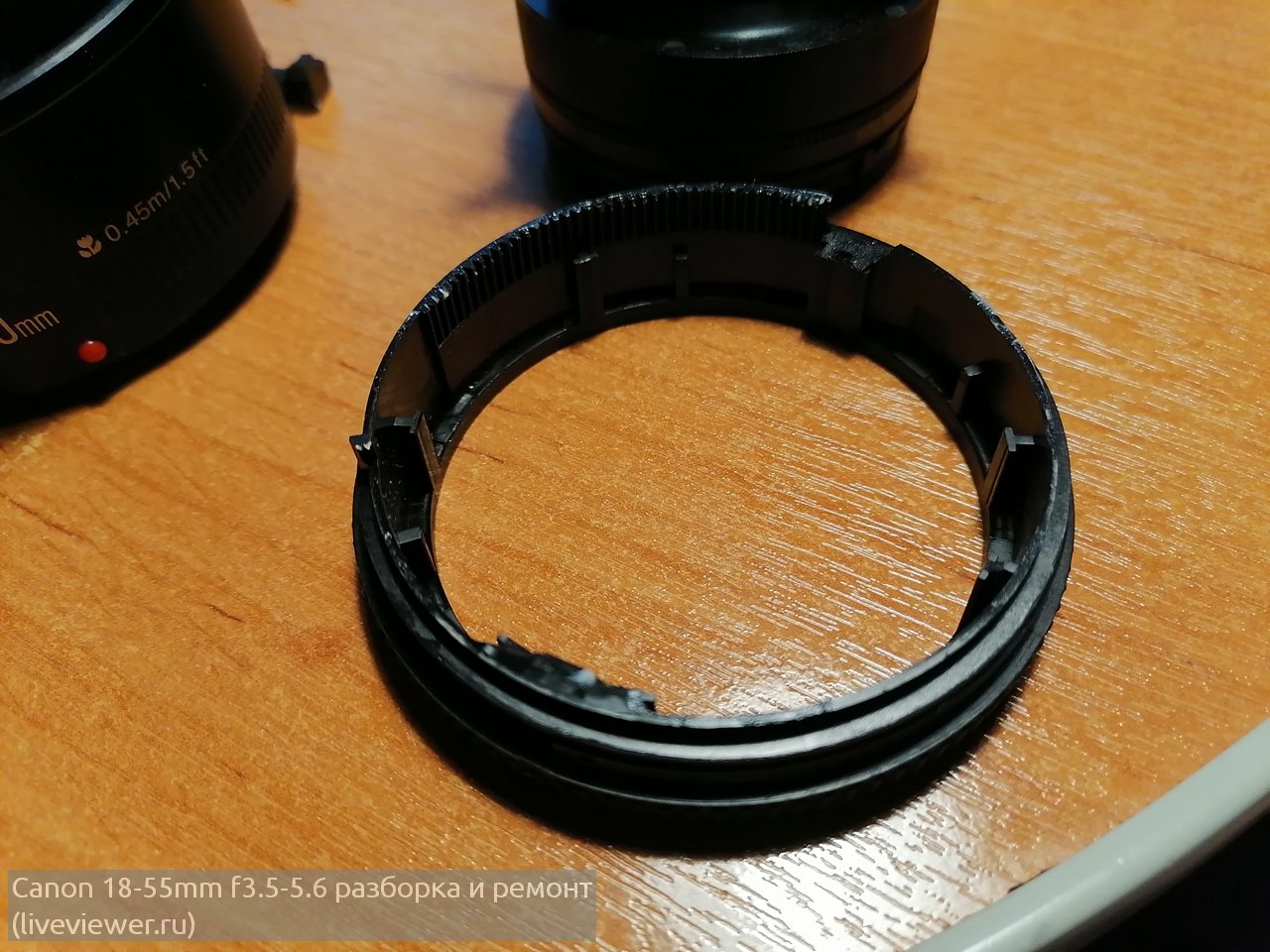 During the famous transition from the first version to the second, when the design of the case changed and the image quality improved, we lost:
The bronze bushings of the zoom and focus unit have been replaced with plastic. After some time of operation, the trunk of the lens begins to play, and focusing is lost
A rubber protective ring on the rear of the lens - it has been replaced with a one-piece plastic one. No, well, why, it's a gift.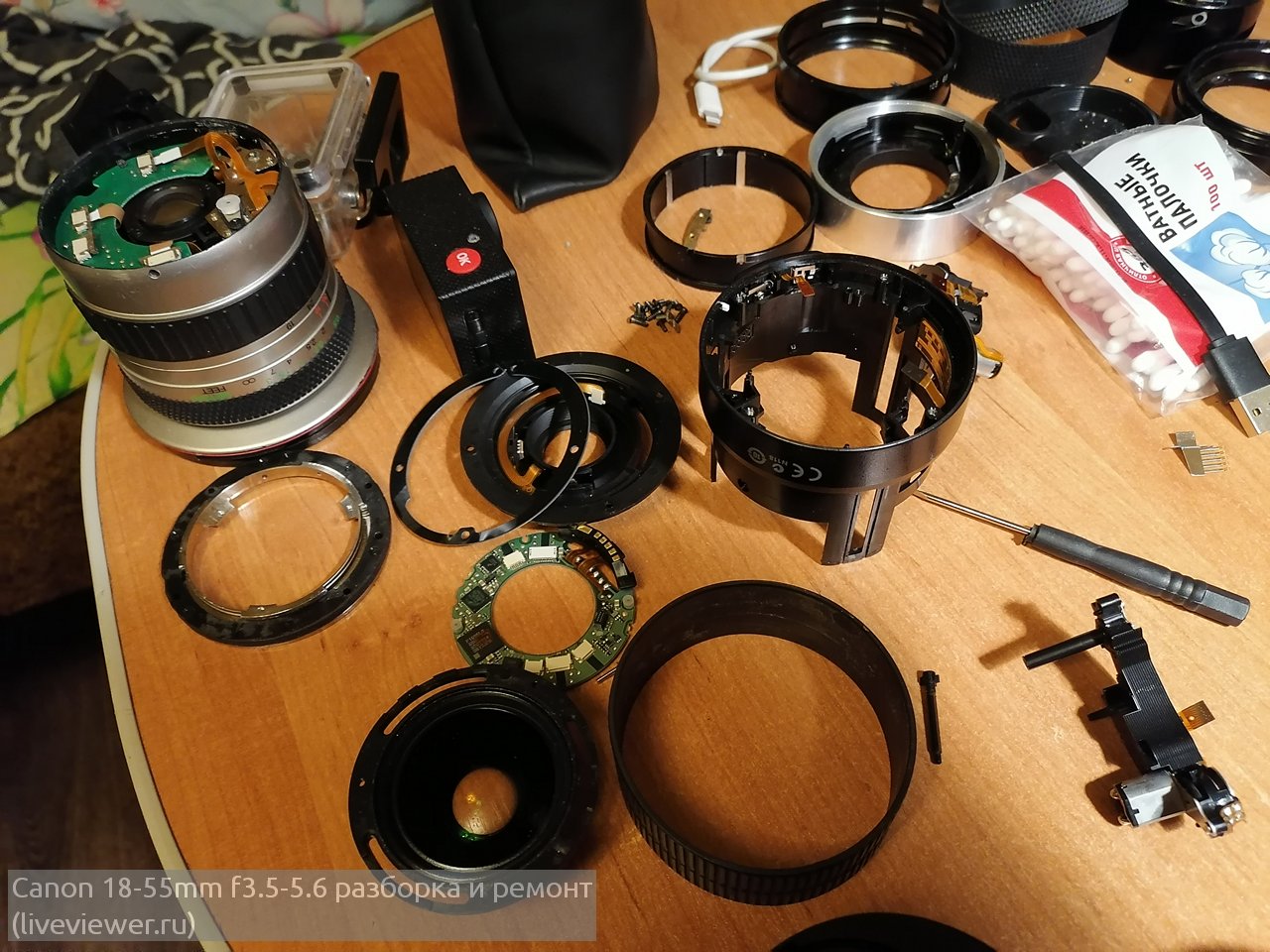 Disassembly is relatively easy when you are taking apart more than a dozen of these glasses. If done for the first time, it is worth considering the following:
The Chinese autofocus cables are slightly shorter than the original ones. Because of this, replacement without complete disassembly is difficult.
When unscrewing the bayonet ring, you can tear off the stabilizer positioning cable (there will be no error, but the stub will become useless. The first and second versions with a stub have identical nodes)
When completely disassembled, to replace the autofocus cable, you will need to remove the front lens, followed by its adjustment and the zoom barrel. It takes a lot of time, even though there is a window for adjustment under the zoom elastic band (not at all). Accordingly, it is worth fixing how it stood before disassembly so as not to have problems after assembly. The adjustment is carried out in three planes. If not adjusted correctly, focusing through the viewfinder may not be sharp. When focusing on the display, it doesn't matter - the main thing is that the mechanics are in good working order.
A broken diaphragm can be reassembled, but be aware that the labor required to repair this assembly may exceed the market value of the lens when purchased hand-held. It's the same with the diaphragm plume.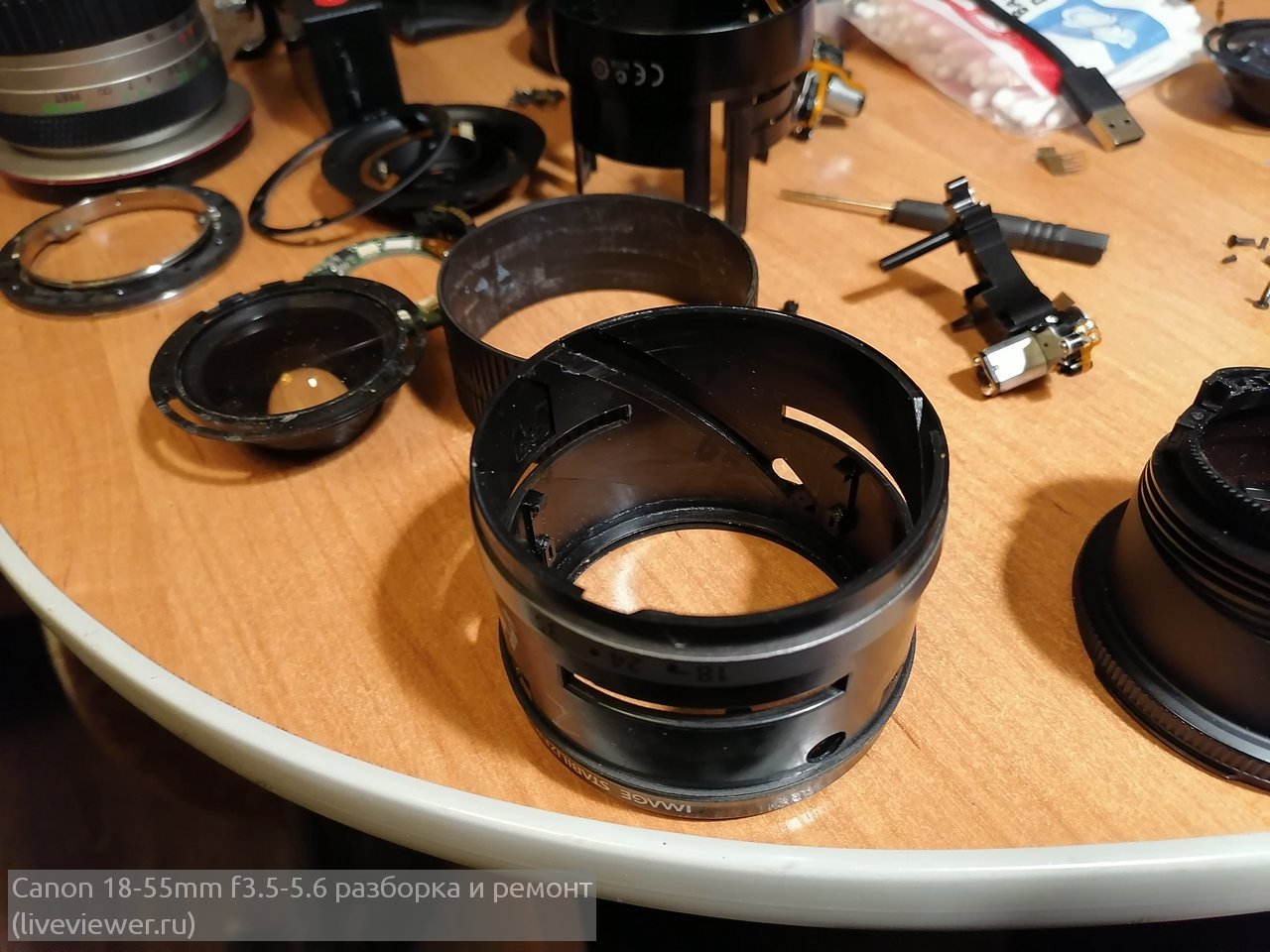 All of the above is true for:
EF-S 18-55mm f / 3.5-5.6 (September 2003);
EF-S 18-55mm f / 3.5-5.6 II (March 2005);
EF-S 18-55mm f / 3.5-5.6 IS (September 2007);
EF-S 18-55mm f / 3.5-5.6 III (March 2011);
EF-S 18-55mm f / 3.5-5.6 IS II (March 2011)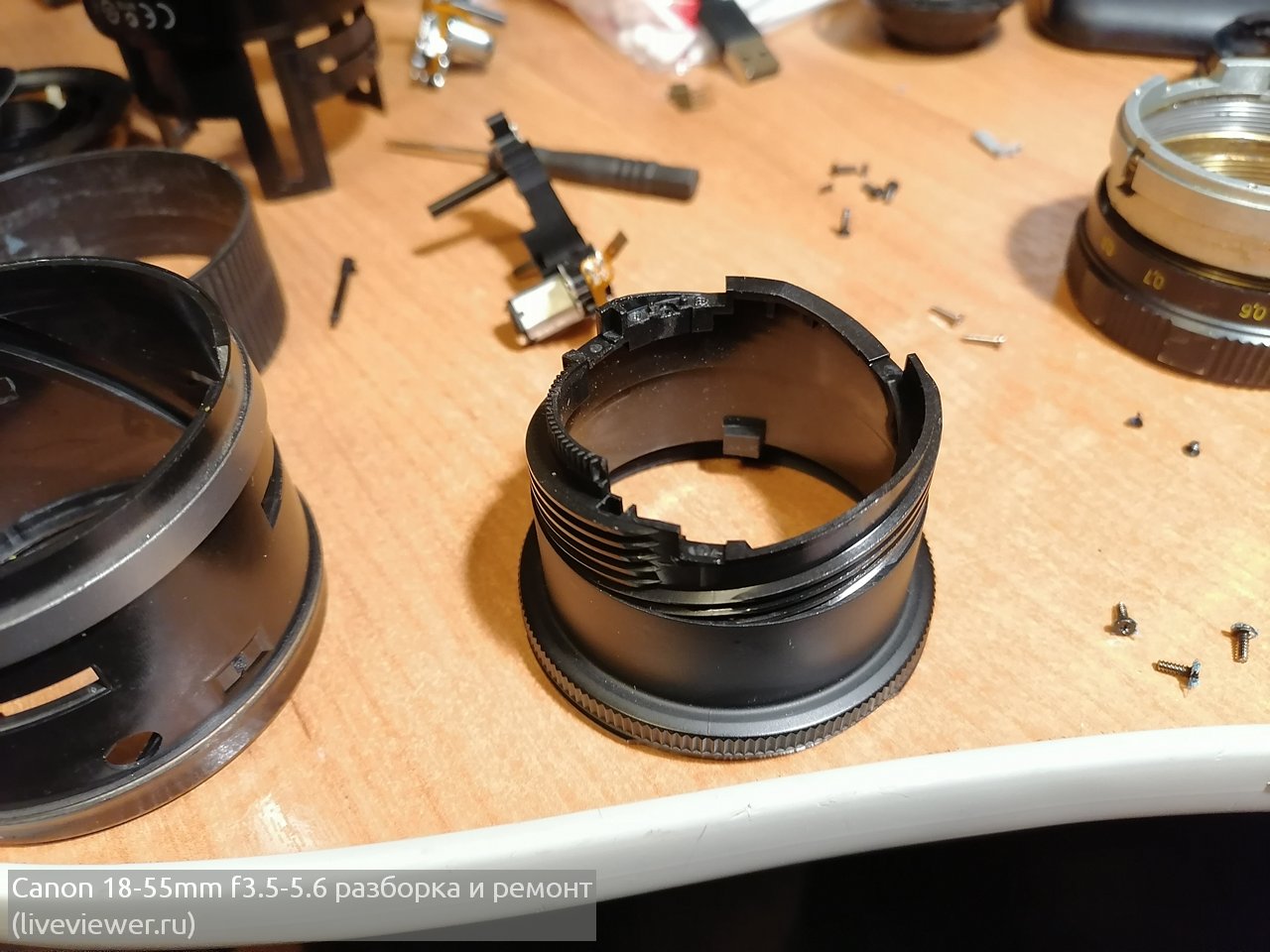 Sometimes I buy photographic equipment from the USSR and not only. You can offer your write me. Help the project: 5469 1200 1062 4624. Comments can be left without registration and SMS