Lens Sony E 18-55 / 3.5-5.6 (SEL1855) review and sample photos.
When I picked up my first Sony NEX camera, I had no idea what was in store for me. Didn't read reviews, didn't watch videos. And I did not expect anything outstanding from the standard Sony E 18-55 / 3.5-5.6 in terms of the image. Not that the image quality was outstanding, but it didn't upset me. Probably even surprised. I told my friends about this lens when I returned from vacation with a tour of Karelia.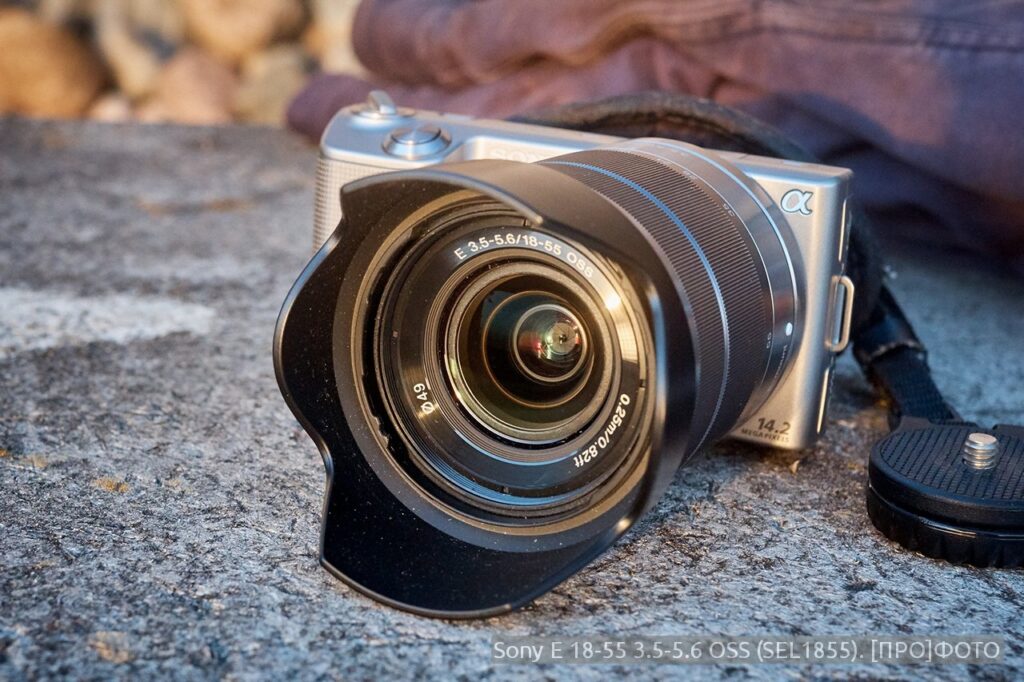 The first thing that made me happy was the stabilization. The stabilizer in the Sony E 18-55 / 3.5-5.6 feels the same as, for example, on Canon telephoto lenses. It is able to stabilize not only shaking hands, but also a shake of the whole set as a whole. The work of the stabilizer is visible to the naked eye, right during sighting on the screen. The picture just freezes. The stabilizer is, of course, more effective at wide angle, but its performance is ok even at 55mm focal length. Especially considering that this glass came with the camera. For example, comparing stabilization with the Sigma 17-50 or Canon EF-s 18-55, we can safely say that stabilization in this lens is just fire. Probably the coolest whale stabilization I've seen. However, it was a slight disappointment that on the Sony A7 the stabilizer in the lens refused to work. Wrong Lens writes, and that's it. Though whale full frame works on a nex without problems.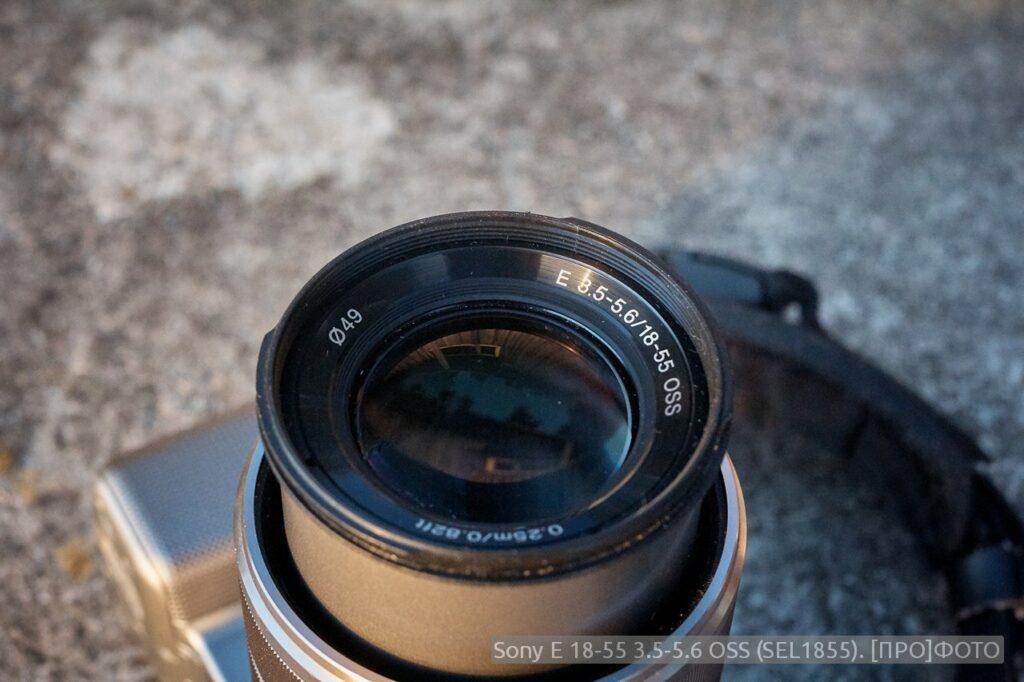 The minimum focusing distance is 25 cm. Filters are cheap, 49 mm in diameter. Focusing on the SEL1855 is quick and quiet, thanks to the movement of its internal elements. As a result, the compact lens avoids the additional reductions inherent in lenses supplied with modern cameras. Well, relatively modern. Here we will not stumble upon external rotating elements, on differences in design, or extreme cumbersomeness and dullness of the design. Everything is technologically advanced and housed in a metal case. The only moving element is the trunk, which extends when the focal length is changed. The trunk tends to become loose over time. I noticed this on a second lens of the same type, which was much heavier. The lens trunk is plastic. Everything else is metallic. Even the mount is made of metal, which you will not see in the younger Canon and Nikon models.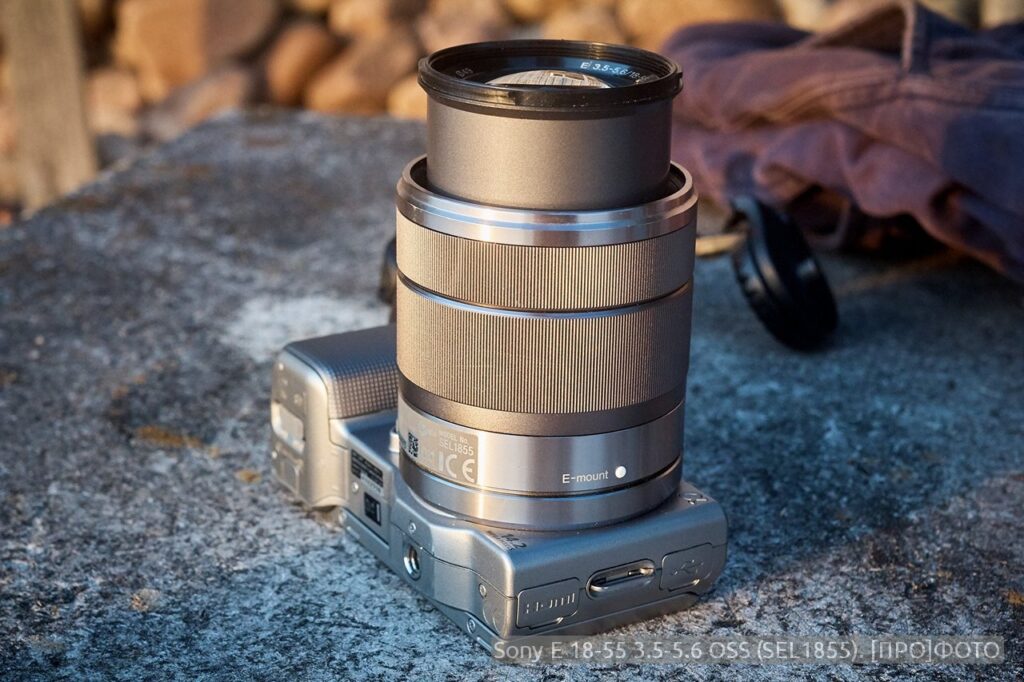 On the case Sony E 18-55 / 3.5-5.6 there are no buttons or switches, all control is done by electronics, through the camera menu. The lens can operate on both full-frame and cropped Sony E-mount cameras.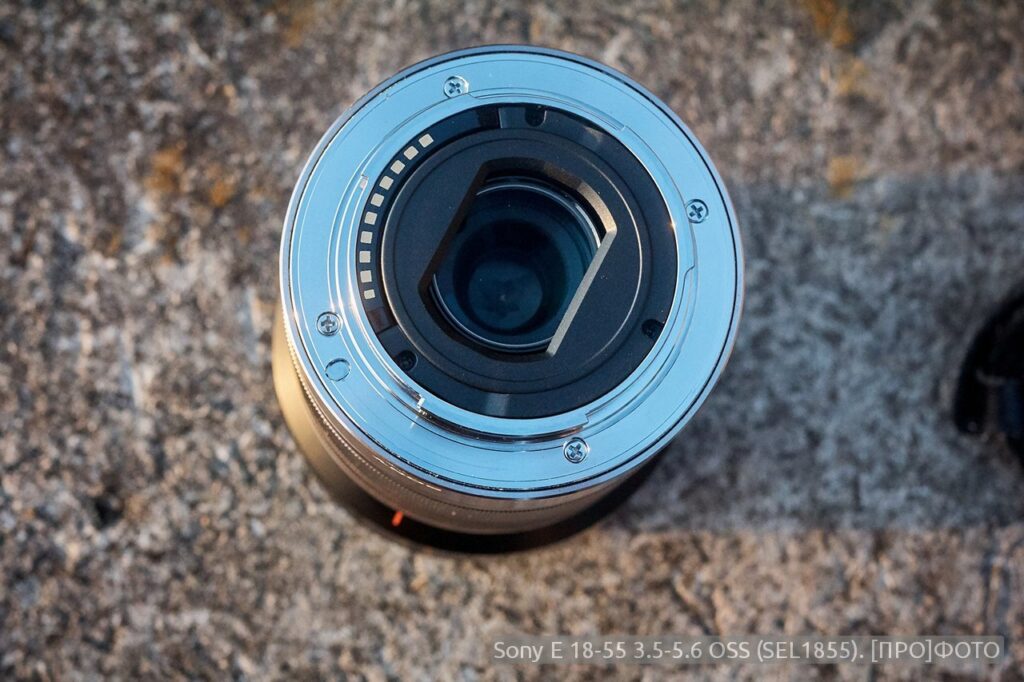 Lens Sony E 18-55 / 3.5-5.6 (SEL1855) sample photo
In post-processing in Capture One, the lens showed decent image quality. Not like Canon's kit lenses at all. See for yourself.
Video sample Sony E 18-55 / 3.5-5.6 (SEL1855)
Summary
Good staff, and most importantly - cheap. Therefore, it has an excellent price / consumer properties ratio, thanks to a well-thought-out design, and its prevalence. Can be used on a full frame or on a Sony (F) E mount crop.




Sometimes I buy photographic equipment from the USSR and not only. You can offer your write me. Help the project: 5469 1200 1062 4624. Comments can be left without registration and SMS