Zenith Zenitar 0.95 / 50 - a lens that has absorbed centuries of experience in the production of lenses at the Krasnogorsk Mechanical Plant. Zverev. Leading-edge image quality in classic non-AF and metal finishes. A very interesting portrait lens, released under the Sony mount.
If you look at the technical specifications, you can see that the lens weighs more kilogram. And the question immediately arises - "Isn't there a lot of glass there?"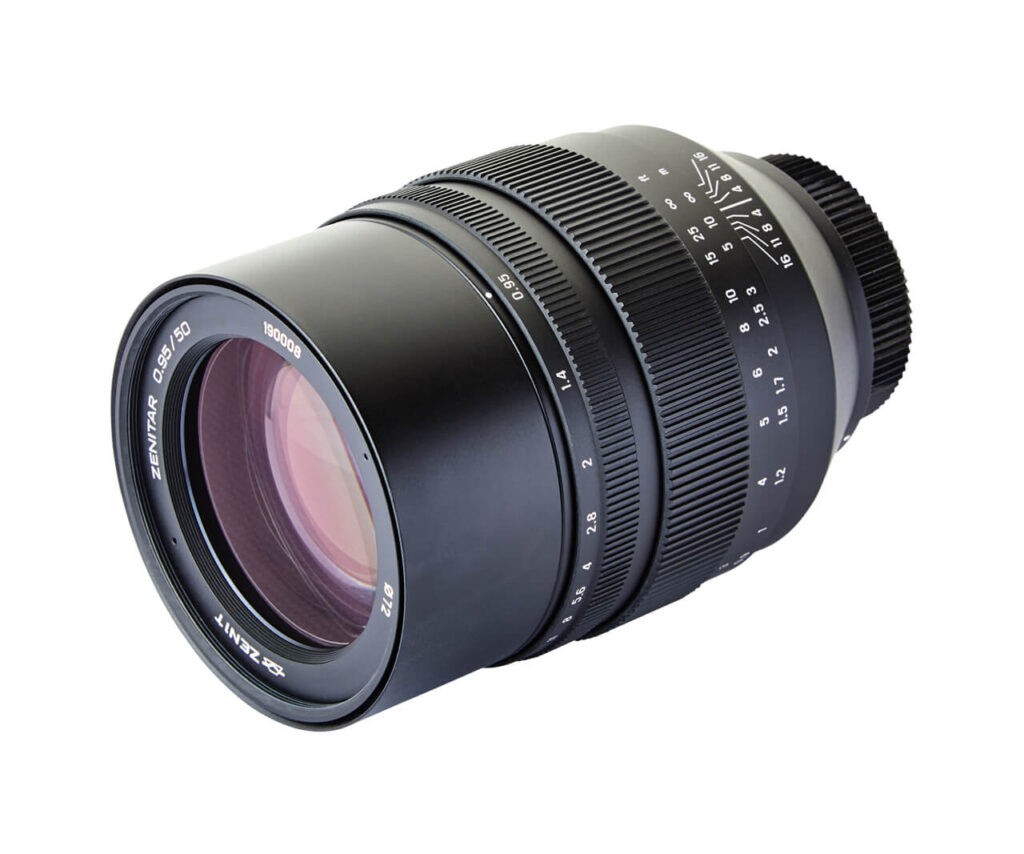 As we all know very well, a lot of glass may not be very good at all. The large weight of the lens in modern realities can inform not only the quantitative characteristics, but also the quality of the optical scheme. It is quite possible that relatively inexpensive types of glasses were used in the lens, without the addition of various compensation elements. Well, like fluorite (what) or glues and aspherical elements. Indeed, if you look at the lens layout, you get a classic classic: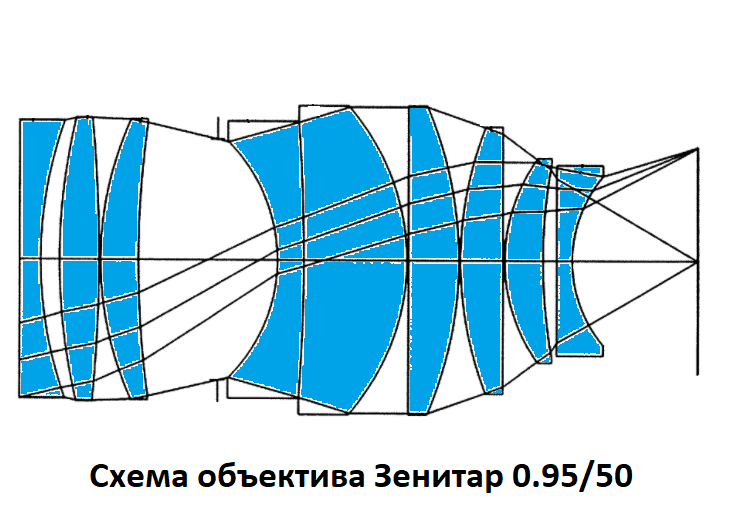 At first glance, this is some kind of awkward heap. Indeed, there is a lot of glass in the lens. It's unrealistic a lot. But tell me, please, connoisseurs, and what would be the cost of this lens, with a lower mass, but using an optical scheme that is complicated in production? Here, one can clearly see the compromise inherent in the Soviet school of objectivity. And this is not the same compromise that can be found at, for example, the Yongnuo company, where, for the sake of simplicity and mass production, the scheme is simplified to an outrage. I even have a suspicion that the Chinese greatly round up the aperture value in order to further save money). By the way, I would definitely like the miracle of lens building like Zenit Zenitar 0.95 / 50.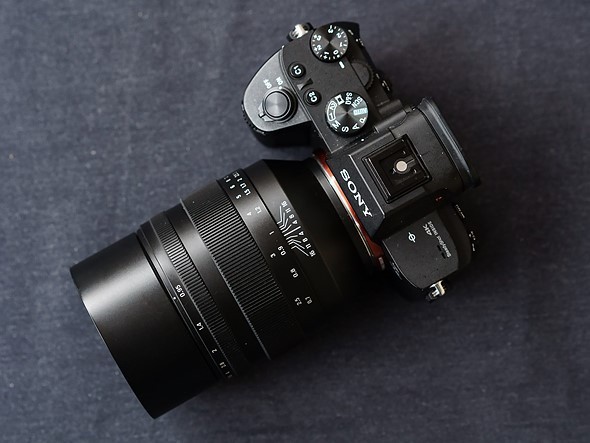 I am a fan of shooting in low light conditions, and often carry with me just one single glass for the camera, so as not to be distracted by thinking about the focal length, but to shoot right away. Yes, of course, I would like the kit not to exceed the weight of 1 kg, so that during a long journey with your feet on the ground, your shoulder does not ache. But for compactness one would have to sacrifice aperture ratio, or ... an increased price. Yes Yes. It turns out that all these technologies, especially for small-scale production, greatly increase the cost of the final cost for the consumer.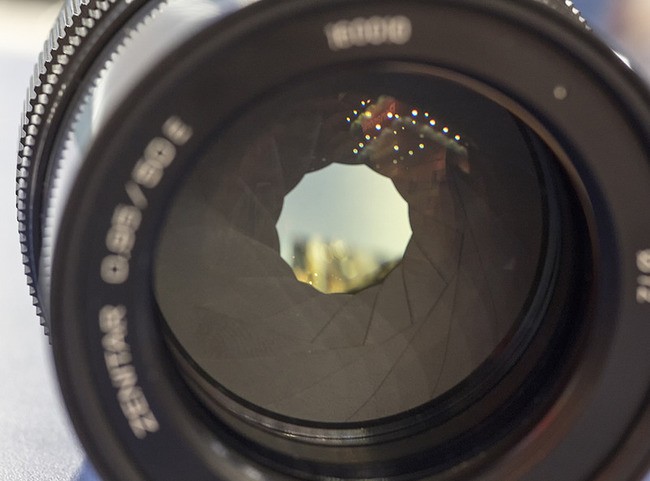 Why fence something complicated when you can always find a compromise? However, in spite of the weight, the KMZ was able to do it for some time. It was able to stand on a par with such giants of high-quality optics as Leica, Canon ... In addition, in Soviet times, designers D. Volosov, N. Khmelnikova, I. Driatskaya had already overcome such a threshold, creating the Record-4 52mm f / 0,9 ...
Google analogs such as:
Mitakon Speedmaster 50mm f / 0.95 lens
Leica Noctilux-M 50mm f / 0,95
Canon 50mm f / 0,95
Compare quality and price.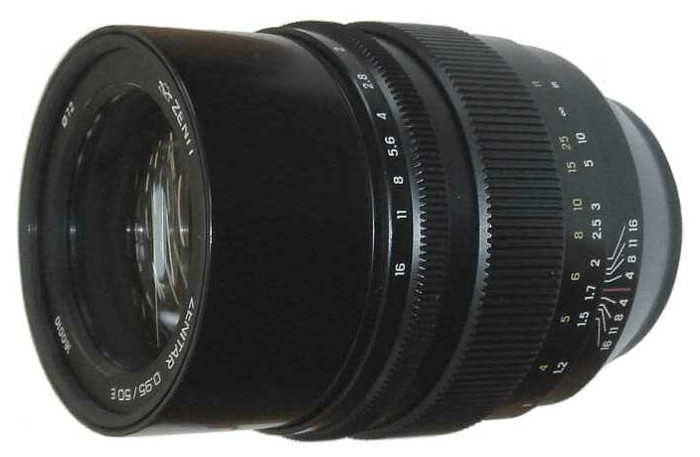 Specifications Zenit Zenitar 0.95 / 50
Diameter x length (from bayonet), mm: 85,5x117,5
Weight, grams: 1200
Mount (for filter): Sony E
Focal length, mm: 50
Maximum aperture: 0,95
Minimum aperture: 16
Number of aperture blades: 14
Frame format, mm: 36x24
Field of view angle, °: 44
Lens Type: Standard
Lens Type: Manual
Optical design: 9 lenses in 8 groups
Minimum focusing distance, m: 0,7
Installation size for the filter, mm: 72
Focusing: Manual, movement of the entire lens unit
Sample photos Zenit Zenitar 0.95 / 50
Controls like Mitakon Speedmaster, if fundamentally fallomorph to foreign counterparts. The real open aperture is f / 0.95 (this is not the Chinese with their fits and roundings). Is it not enough? Oh, well, high-quality housing. Well, the traditional bonus from everything that has been accumulated over the years of military equipment production: the ability to use the lens as an offensive-defensive weapon, in case of urgent need, without damaging the equipment for the subsequent continuation of photography. Check out the references courtesy of Andrey Zhukov in his review of this lens. There is sharpness. Color and plastic available.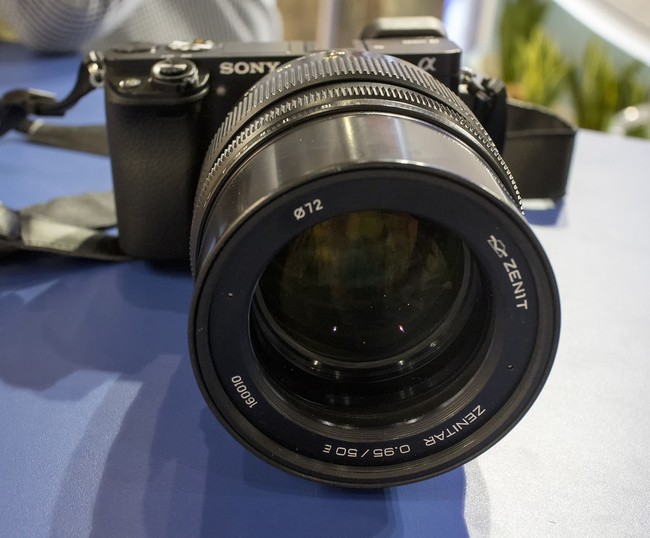 Even the back lens holds itself quite confidently, without various kinds of dips and distortions. The bokeh is not ringing and infuriating, good blurring, and the bokeh is provided by a 14-blade aperture. The natural trump card of the lens is the open possibility of handheld shooting in low light. Indoors, for example, and without a flash, without bullying the ISO. If you don't understand why you need such glass in production, then you should probably look towards simpler options.
Zenit Zenitar 0.95 / 50 for Sony E sample photo
Author - Andrey Zhukov
Summary
After this, is it possible not to admire the power of Russian engineering? Albeit at the expense of mobility, but it turned out to be a completely good product. Even a patent can be dug up on the Internet. For those who like a lot of numbers and thoughtful thinking about them, instead of field trials:
Video review Zenit Zenitar 0.95 / 50 for Sony E
Author - Andrey Zhukov

Take more photos.

All the best.




Sometimes I buy photographic equipment from the USSR and not only. You can offer your write me. Help the project: 5469 1200 1062 4624. Comments can be left without registration and SMS