Leafing through the old editions of photography, now and then you come across advertisements for cameras and lenses of those years.
And you know - I want to buy! Everything was presented so magnificently and nobly ...

Shown below are typical examples of advertising from photographers' manuals from the late XNUMXth and early XNUMXth centuries.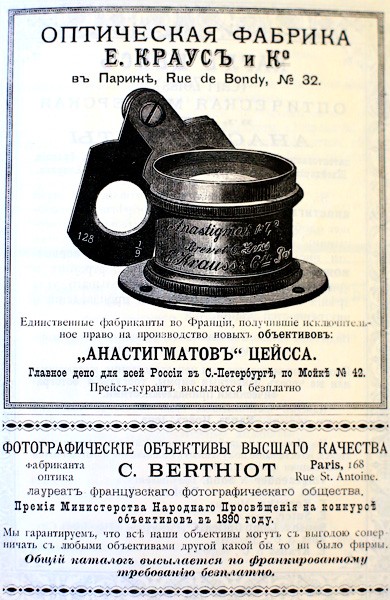 Advertising from the book "Photographic Optics", St. Petersburg, 1893 (publication of the photographic yearbook of P.M. Dementiev)

Ibid (Carl Zeiss AG)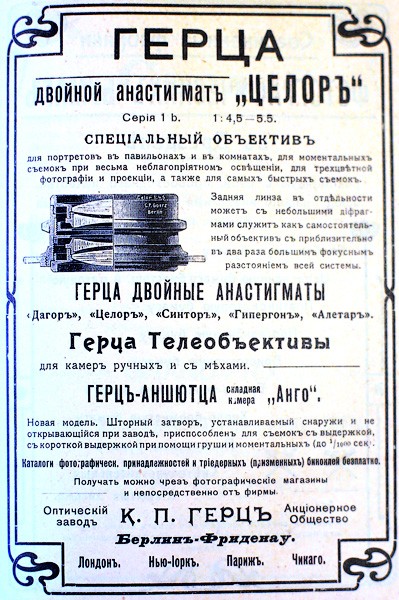 Ibid (advertising CP Goerz)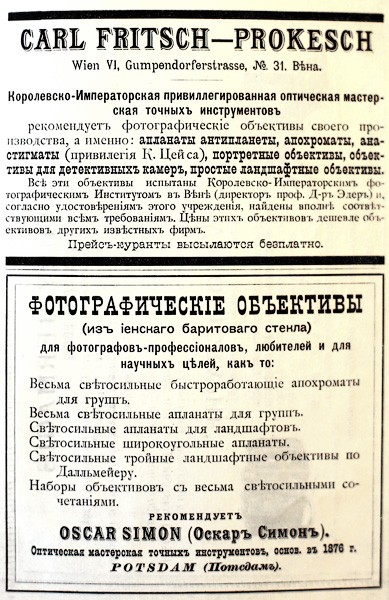 Advertising from N. Ermilov's book "How to photograph clouds, water, waves, storm, lightning, against the sun, lunar views." 1908 year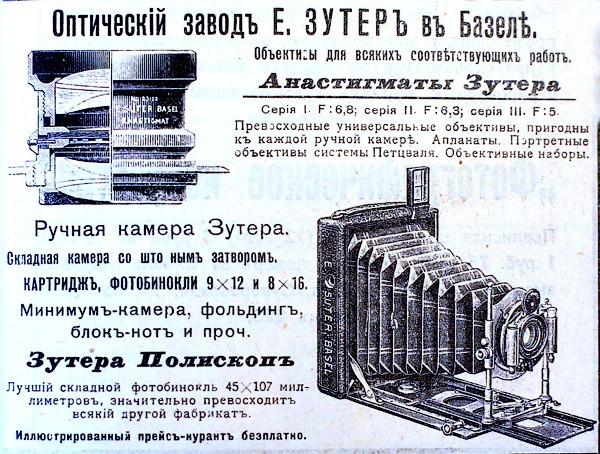 Ibid.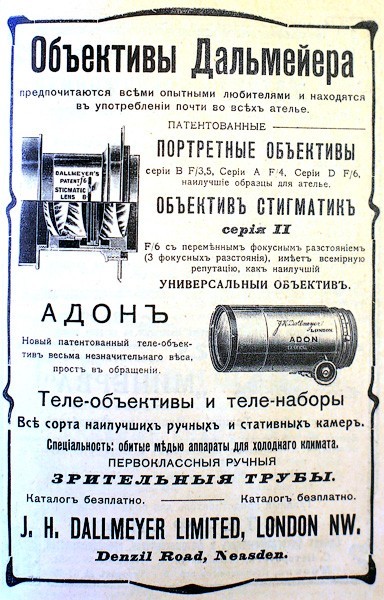 Ibid.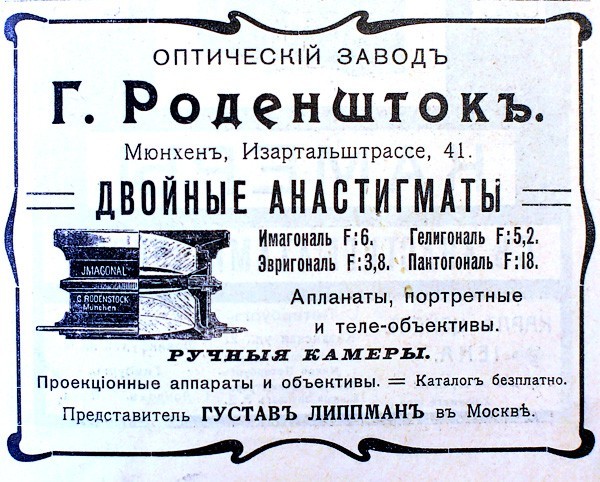 Ibid.
Ibid.
Photographer, consultant, teacher, candidate of historical sciences



Sometimes I buy photographic equipment from the USSR and not only. You can offer your write me. Help the project: 5469 1200 1062 4624. Comments can be left without registration and SMS