Helios-81 2/50 automatic - a standard lens for amateur SLR cameras "Kiev" with a frame format of 24 × 36 mm. Illuminated optics. The Krasnogorsk Mechanical Plant produced an experimental batch of Helios-81 lenses (GK-81). Serially produced by the Kiev software "Arsenal" in various modifications: Helios-81-automatic, Helios-81M, Helios-81N. The optical scheme uses superheavy crowns, which improved the optical characteristics. Helios-81 is a classic planar.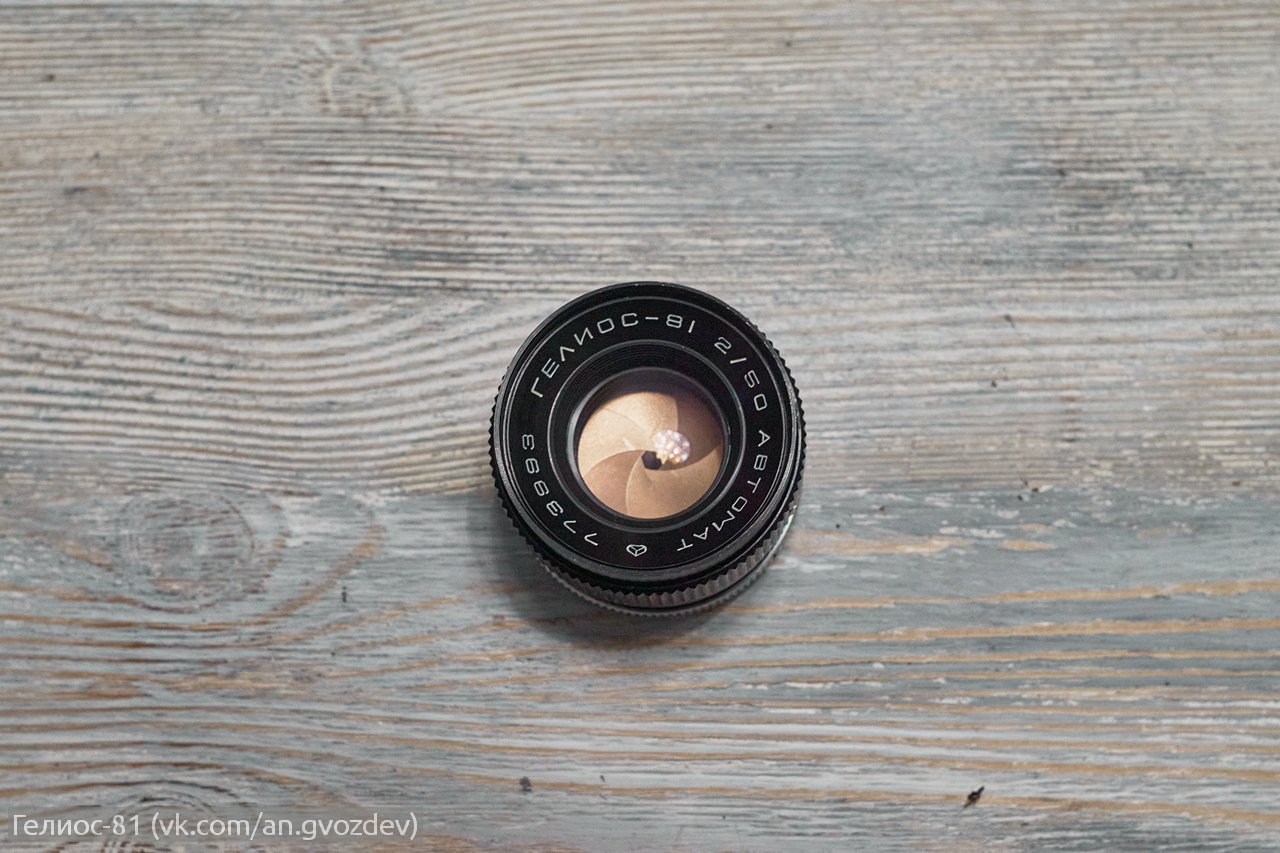 Lens from the Kiev-15TEE camera. It does not have an aperture ring, the control was made from the camera.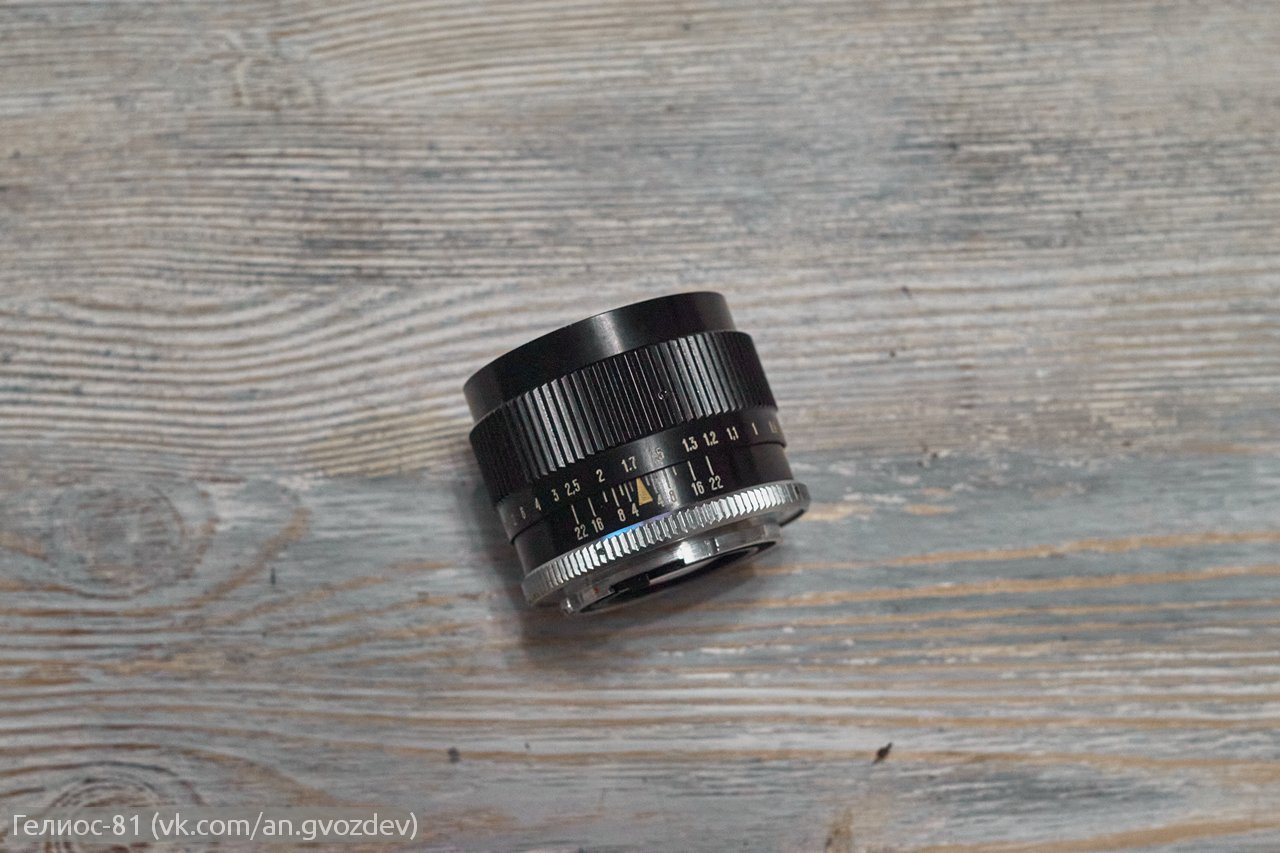 Without cardinal re-peeling, the lens cannot be installed on modern cameras.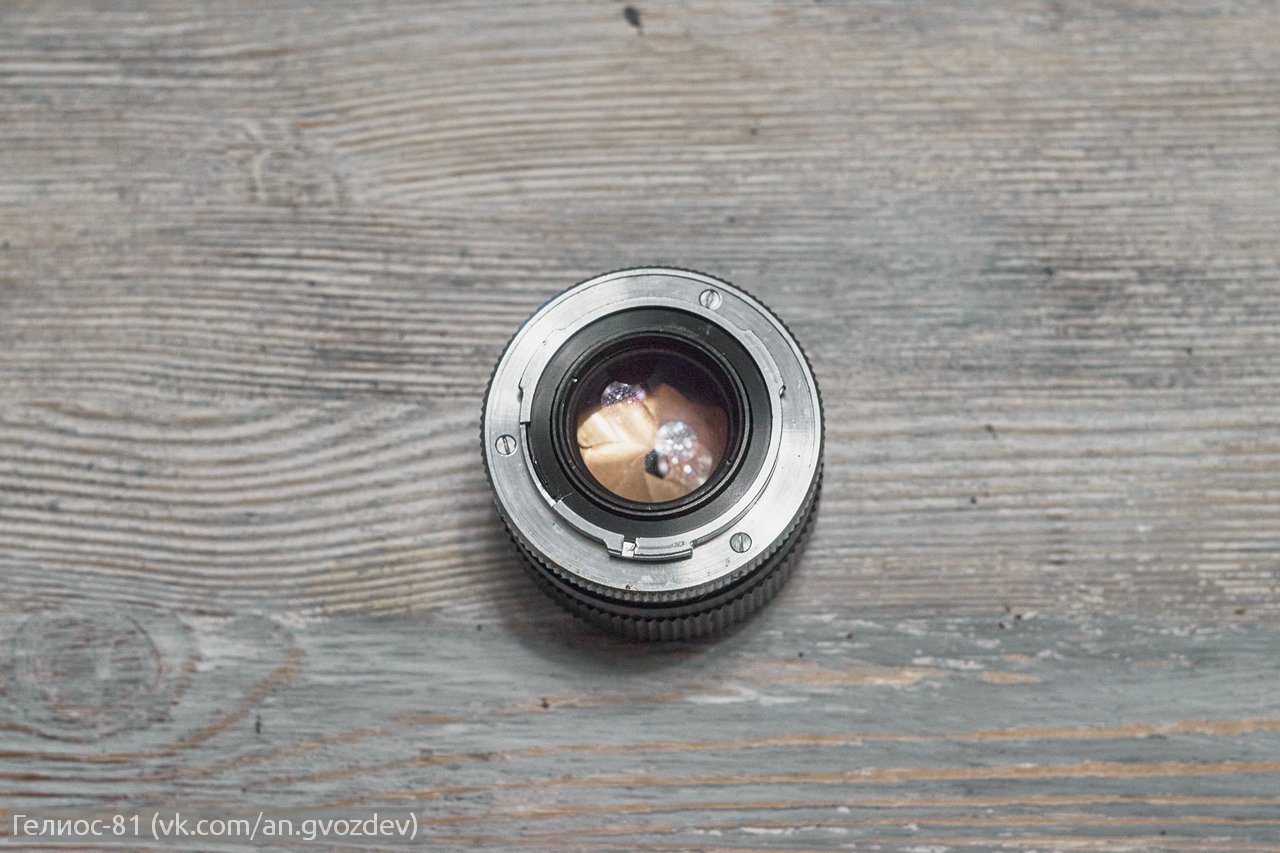 Specifications Helios-81
Focal Length: 52 mm (52,5 mm)
Relative Hole: 1: 2
Field of view: 45 °
Frame size: 24 × 36 mm
Front top focal length: -24,74mm
Rear top focal length: 38,8mm
Distance from first to last surface: 35,55 mm
Light diameter of the first surface: ∅27,7 mm
Light diameter of the last surface: ∅26,2 mm
Working distance: 45,5 mm
Number of lenses / groups: 6/4
Aperture scale limits: 1: 2–1: 16
Number of aperture blades: 12
Near focus limit: 1,3 ft (0,4 m) 1)
Connections: lens with camera: bayonet kiev-automatic
for screw-in nozzles: no data
for slip-on nozzles: no data
Resolution (0/10/20 mm) 2): 52/37/27 lines / mm
Resolution according to specifications: 40/20 lines/mm
Type of enlightenment: single, chemical
Geometric vignetting: 52%
Overall dimensions: ∅59×56 mm
Weight: no data
Calculation: GOI, D.S. Volosov
Construction: KMZ
Production: Arsenal
Years of production: no data
Helios-81-assault rifle example photo
Sample pictures taken with Sony NEX-6, a lens hood was used.



Sometimes I buy photographic equipment from the USSR and not only. You can offer your write me. Help the project: 5469 1200 1062 4624. Comments can be left without registration and SMS