The Start camera is a small-format single-lens reflex camera manufactured by the Krasnogorsk Mechanical Plant in 1958-1964. In total, about 76500 pieces were produced.
"Start" was a camera of a higher class than the Zenit models produced in the same years, and is considered one of the attempts to create a Soviet professional photo system. The attempt was unsuccessful, including due to the low reliability of the camera: out of ten copies of the Start that were tested in the Ogonyok magazine, not one worked for more than a month. The first batch of cameras that entered the distribution network was almost completely returned to the plant due to the identified defects. The improved Start-2 model with a TTL exposure meter was not mass-produced.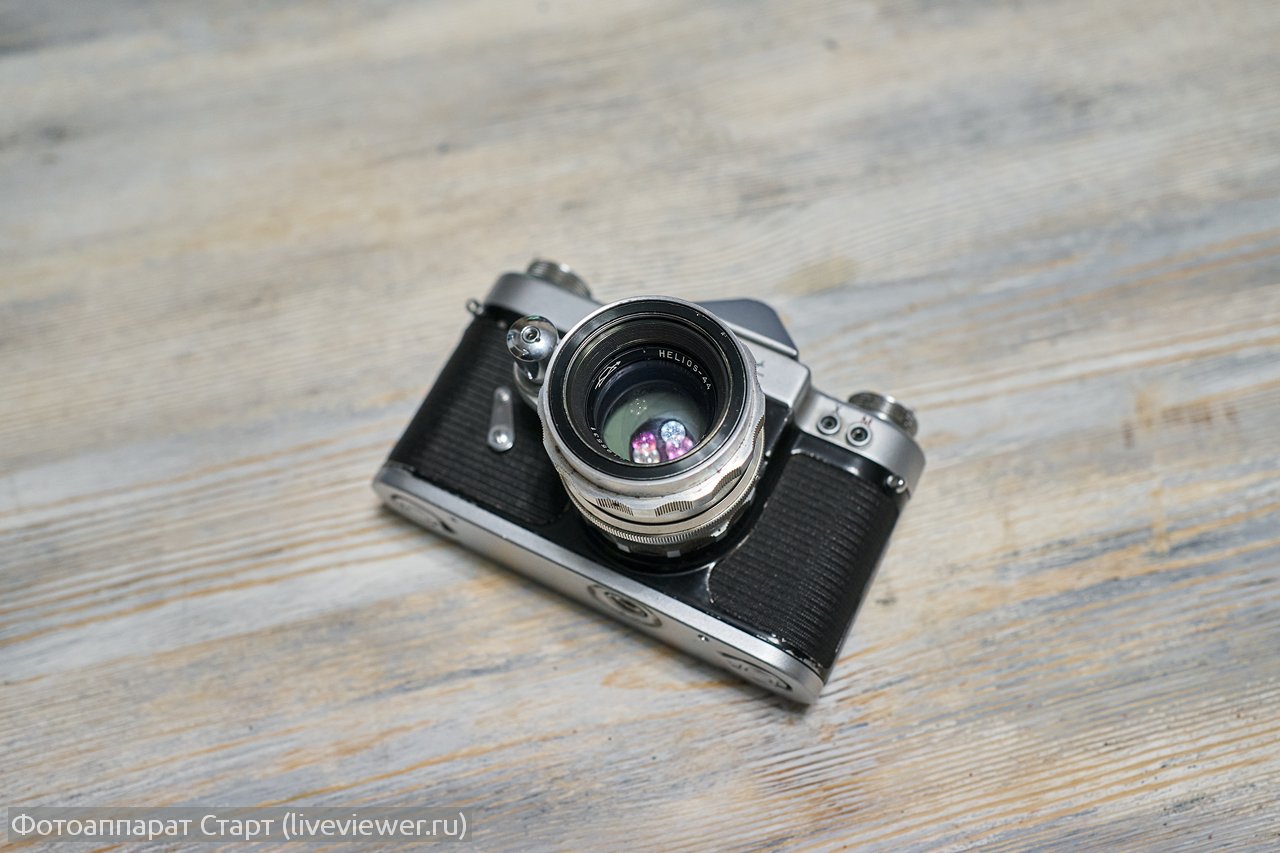 The main differences between the "Start" and other Soviet small-format "SLRs" of those years were the interchangeable viewfinder and the bayonet mount of the lens with a semi-automatic pressure diaphragm. The shutter with an anchor delay mechanism worked out the full range of shutter speeds from 1/1000 to a whole second, which was also uncharacteristic for mass cameras. Such versatility in the USSR of those years was found only in medium-format Salyuts, which were much more bulky and less suitable for reportage shooting on remote business trips. Despite the originality of the design, the influence of the German Exakt cameras is clearly traced in it. This can also be said about the double-cassette charging with a knife for cutting off the exposed film, and about combining the shutter release button with the pressure diaphragm drive in the tide of the lens barrel.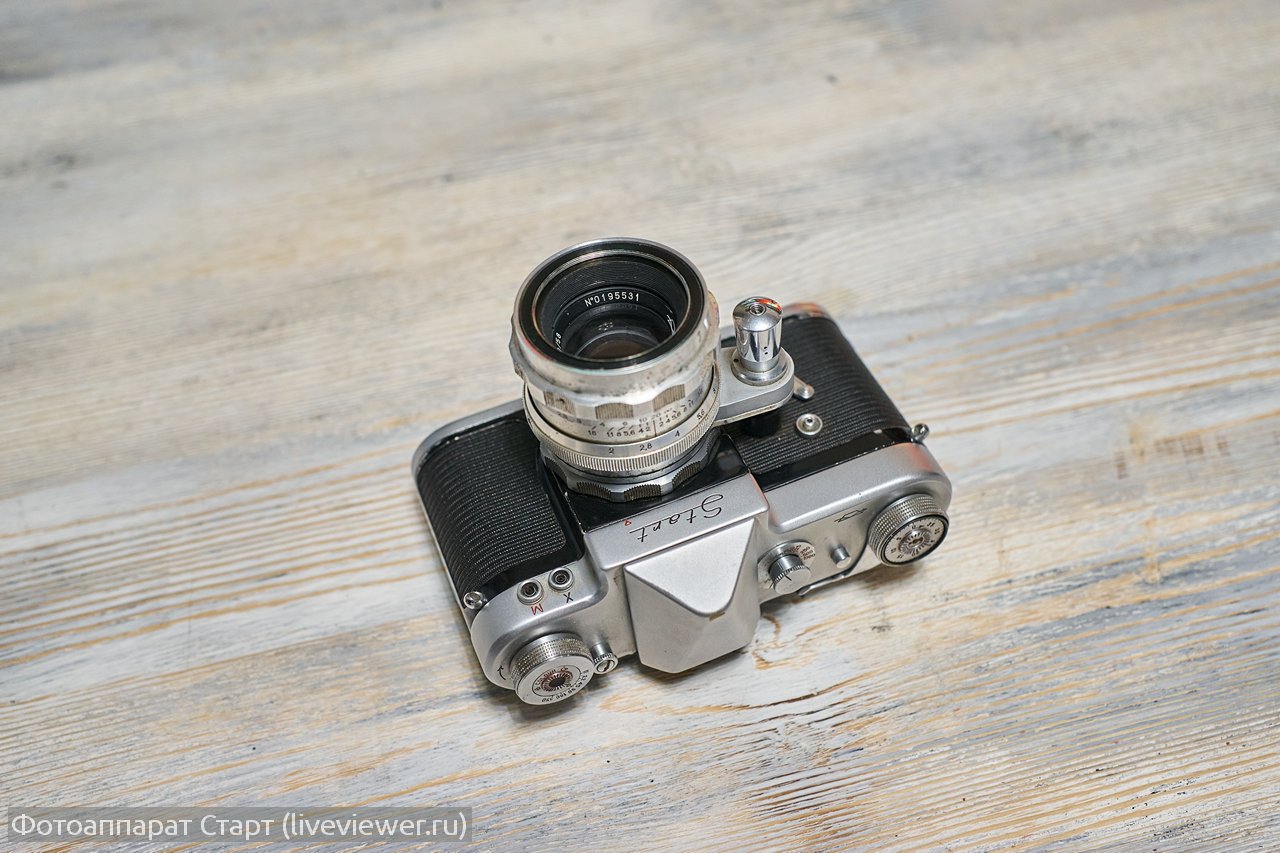 In terms of its capabilities, the Start roughly corresponded to the professional Miranda T and Topcon R, which were released in 1955 and 1957, respectively. However, the complex design of the mechanisms required a high production culture, inaccessible to the civilian divisions of the KMZ. The camera together with the lens consisted of 550 parts. The cost of optical-mechanical products of such complexity is much higher than that of mass-produced Zeniths. The retail price of even 130 rubles required subsidizing production at the expense of other divisions of the plant or directly from the state budget. Forced savings became the reason for the low reliability of the camera and its lack of demand in the photographic equipment market. An equally important role in the low popularity of the "Start" was played by the lack of sale of lenses with the appropriate mount: threaded optics M39 × 1 with an adapter were used as interchangeable ones. Start production was discontinued in 1964 in connection with the launch of the promising Zenit-4 line with a central shutter.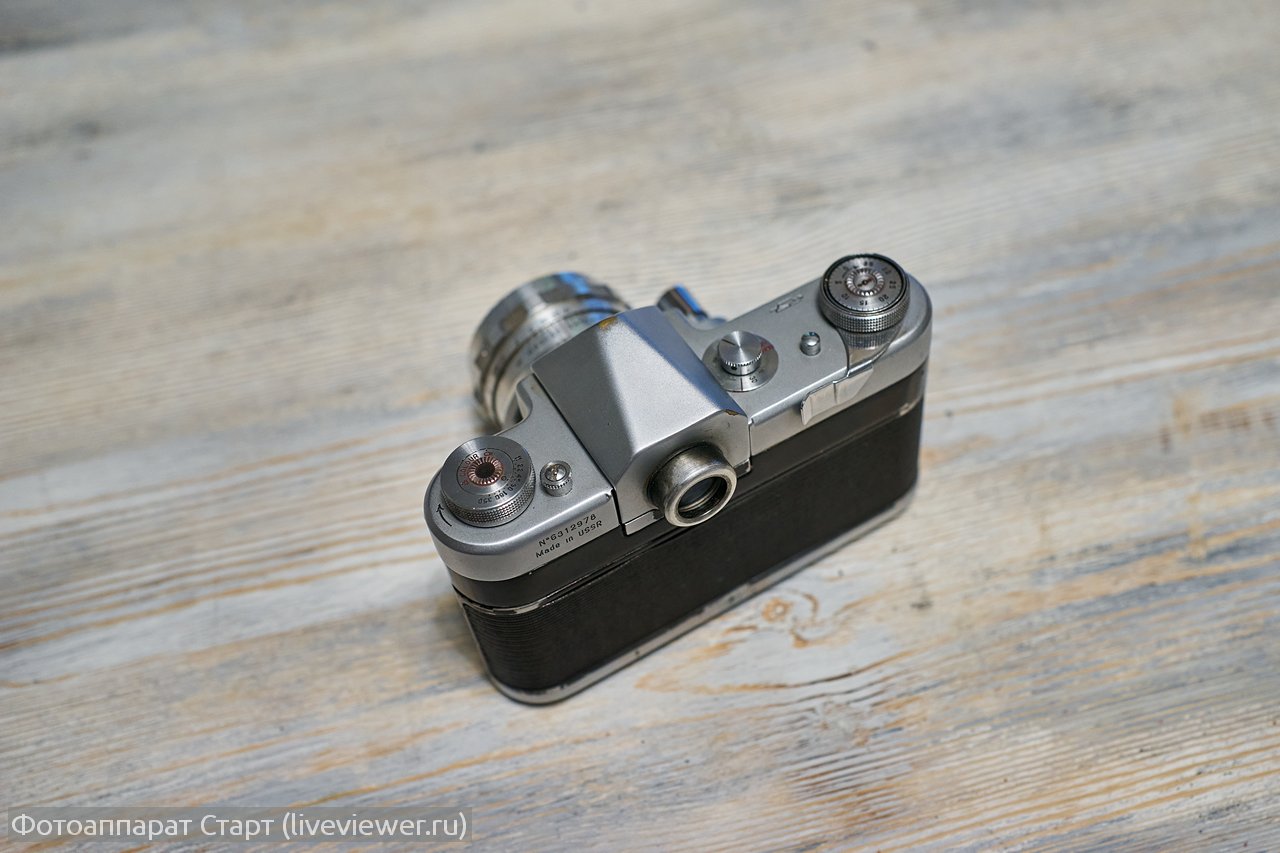 The type of photographic material used is perforated 35 mm film (photographic film in cassettes type-135). Instead of a take-up spool, you can install a second cassette. The design of the sliding cover locks makes it possible to use, in addition to standard cassettes with "velvet", curtain cassettes of the "Contax" type (in the USSR, the "FKTs" type);
Type of focal shutter - mechanical, curtain-slit with horizontal movement of fabric shutters. Shutter speeds - from 1 to 1/1000 s (automatic), "B" (by hand) and long (not available when using a standard lens);
The mirror is of a "sticky" type, that is, it falls into the working position only when the shutter is cocked;
Standard lens - "Helios-44" 2/58 mm with a push diaphragm mechanism: when you press the shutter release button, it closes to the working value. The aperture button, located on the lens barrel, is paired with a shutter release on the front of the camera, similar to Exakta, Topcon, Alpa and Miranda cameras;
The working length of the camera is 42 mm;
Pentaprism - removable, can be replaced by a shaft. Pentaprism eyepiece magnification — 5×;
The size of the frame image visible in the viewfinder is 22 × 32,5 mm, which is much larger than that of the Zeniths;
Type of focusing screen - frosted glass with Doden wedges. There were also screens without wedges, but they were not widely used;
To connect flashes, there are two PC-type sync contacts: one for electronic (with a lightning sign) and the other for disposable ones. The sync speed with electronic flashes is 1/30 second (1/25 for the first releases). There is no "shoe" due to a removable pentaprism;
The back cover is removable, with two twist locks. When the lid was unlocked, the locks automatically closed the two-cylinder cassettes;
A knife is provided for cutting off the captured part of the film and a mechanical self-timer;
Tripod socket thread - 3/8″