Sputnik is a Soviet stereoscopic camera, a three-lens reflex camera. Produced from 1955 to 1973.
Manufacturer: Leningrad Optical and Mechanical Association named after V. I. Lenin (LOMO). Developed on the basis of a medium-format two-lens reflex camera "Lubitel-2". Released in the amount of 84.063 pieces. On October 1, 1961, the price of a camera was 26 rubles.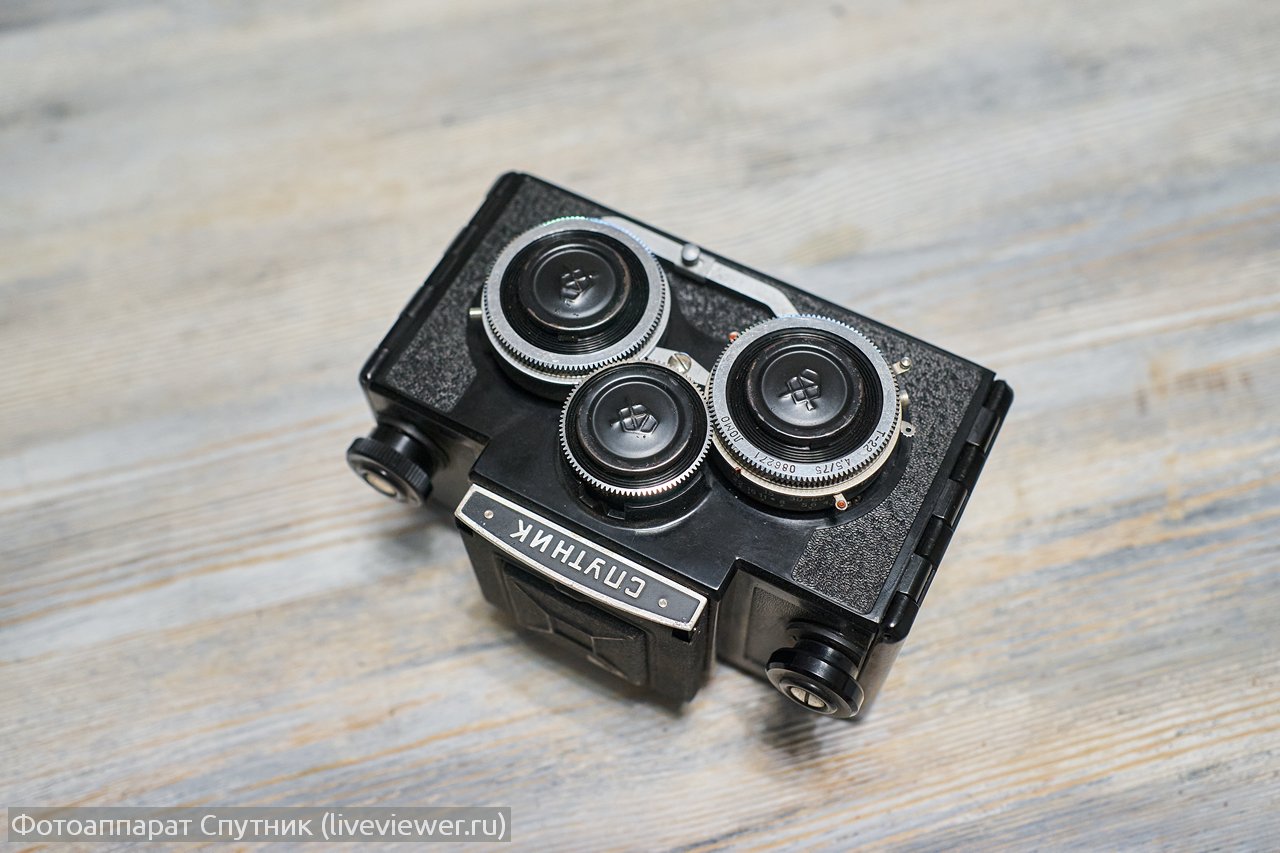 The camera is designed for amateur and professional stereoscopic photography on black-and-white and color film type 120. Frame size 60×60 mm. Loading with film (rolefilm) gave 6 stereo pairs, 2 frames in each pair.
The case is plastic, with an opening back wall.
The camera is equipped with two fixed lenses Triplet "T-22" 4,5/75 with a stereo base of 67 mm. Manual focusing of two shooting lenses and the viewfinder lens at the same time.
Viewfinder mirror parallax, from the camera "Amateur-2". Viewfinder lens 2,8/75.
Synchronization speed with electronic flash - any. Synchrocontact "X", lamp mount - no flash.
The Sputnik camera is equipped with two synchronized central sliding shutters. Shutter speed - 1/200, 1/100, 1/50, 1/25, 1/10 - in early models and 1/250, 1/125, 1/60, 1/30, 1/15 in later models and "V".
The shutter cocking is separate from the film rewind. Rewinding the film by numbers on the leaderboard of the film.
The thread of the tripod socket is 3/8″ inch.