The topic of saving has always been and will be relevant, especially when the business requires solutions and quality, and your pocket is empty. It's good that Aliexpress has appeared in our life, with the help of which, you can still save a lot on accessories and more serious things. I have put together a big package for you here that can save you both time and money. At the end of the article there is an Excel file, which contains all the links from this article, plus a lot of other useful things. So let's go.
We save on lenses. Adapters
A very useful acquisition that, in principle, you can carve yourself - old lenses very cheap, information and specifications are available on the internet. However, for example, my skill in this area is quite low, and therefore I preferred to take advantage of the suggestions of our Chinese counterparts. I approached the choice of the camera based on maximum compatibility with common Soviet optics, and did not regret it. Despite all the nuances, most cameras allow the installation of old lenses through the appropriate adapter. The easiest way is to put old lenses from old DSLR cameras on Canon and mirrorless cameras, for which there is an adapter. Lenses from rangefinder cameras can be put on mirrorless cameras without any problems.
For example, lenses
— Helios-44
— Industar 61L \ Z
— Industar 50-2
— Jupiter-21M
— Jupiter-37A
- Jupiter-9
— 3M-5A
They have an M42 thread and were installed on SLR cameras... Them, for example, on cameras with bayonetCanon EF, can be installed via a thin adapter M42-EF.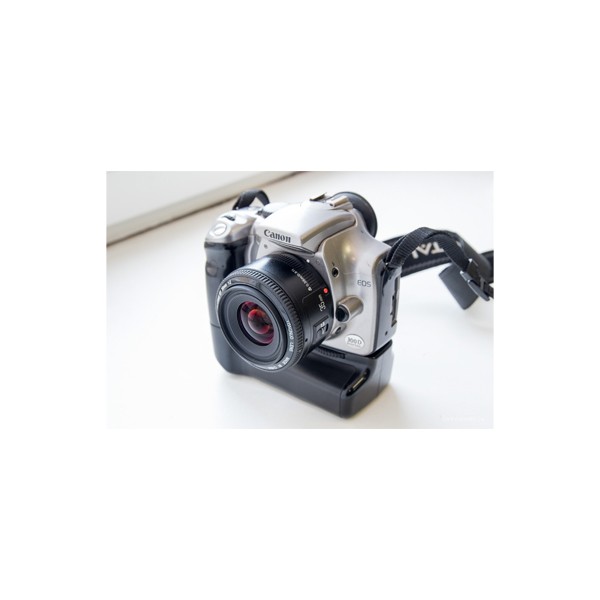 Lenses
— Industar-22
— Jupiter-8 2/50 m39 #5949556, mirrorless
— Industar-61 L \ D
although it can be installed on SLR cameras, they will have a limited focusing distance, since these glasses were designed for rangefinder cameras without a mirror, which had smaller dimensions. Such lenses are usually M39 threaded and can be installed through the M39 adapter on the corresponding mirrorless camera (Sony NEX, EOS M, Nikon 1, Fujifilm X-A2 b and others). They will work one hundred percent on mirrorless cameras, but even if we pervert and put M39-M42 through the adapter ring, and then from M42 to a SLR camera, then nothing good will come of it without global alterations of the very lens.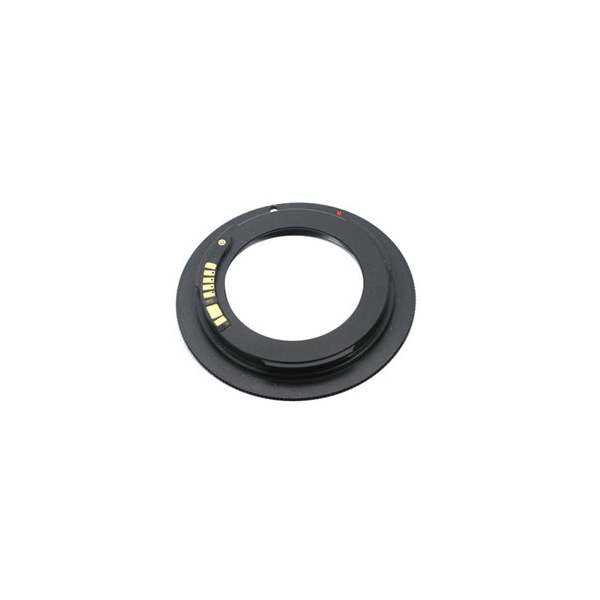 This does not apply to DSLR cameras like Nikon - DSLRs still need rework lens, and in principle, the cameras themselves are sharpened more for optics with electronic control of everything. Well, or look for an adapter with a lens for these cameras... On cameras of the D5100 type, it will be possible to shoot only in M ​​mode. In other modes, the camera says "Lens not attached". Canon is much simpler in this regard.
By the way, if you have a system Canon EOS R, you can attach Canon EF lenses to it using the adapter. It is not clear how much more is allotted to this bayonety, but most likely, EF will soon be replaced by EOS R, because the main problem of rangefinder cameras has been solved a long time ago.
In general, the alignment is extremely clear, and I bring to your attention the list of adapters below:
- Canon EF / EF-S adapter M42-Canon EOS (without chip or with chip).
- Canon EF-M adapter M42-Canon EF-M.
- Nikon DX / FX as well as Fujifilm and Kodak with bayonetohm Nikon F adapter M42-Nikon F with lens и without.
- Nikon 1 adapter M42-Nikon 1... - Pentax K adapter M42-Pentax K.
- Pentax Q adapter M42-Pentax Q.
- Sony / Minolta A adapter M42-Sony A (without chip or with chip).
- Sony NEX and Sony Alpha with bayonetohm E adapter M42-Sony E (M42-Sony Nex).
- Four Thirds, aka 4/3 (Olympus, Panasonic) adapter M42-4 / 3
- Micro Four Thirds - Olympus, Panasonic, Kodak, Xiaomi with bayonetohm Micro 4/3 (Micro 4: 3) adapter M42-Micro 4/3.
- For cameras with bayonetohm Fujifilm X adapter M42-Fuji X.
- Samsung NX adapter M42-Samsung NX... - Leica M adapter M42-L / M.
- For bayonet Leica T adapter M42-L / T.
- Adapter ring M39-M42 can be purchased here... - Adapter M42-EOS R
An adapter ring from M39 to M42 can be used together with the M42 adapters for your system for lenses of early release SLR cameras, such as Tair-11.
We save on lenses. New lenses (cheap)
The Chinese entered the photography market very well, showing their advantages to everyone. And the advantages, as you know, the Chinese have cheap and functional, however, not quite high-quality in performance. Despite the fact that, for example, even the old Helios will be good both in the quality of optics and in tactile sensations, if you really want autofocus and blur the background for inexpensive, then go and buy - autofocus lenses Meike, Yongnu (Meike, Yongnuo).
There are also non-autofocus lenses from manufacturers such as 7artisans, Kamlan and other noname brands. Here, of course, felt-tip pens are different for everyone. However, I prefer a rather 60 year old Germanthan a modern Chinese from the assembly line, even if this Chinese looks like a German.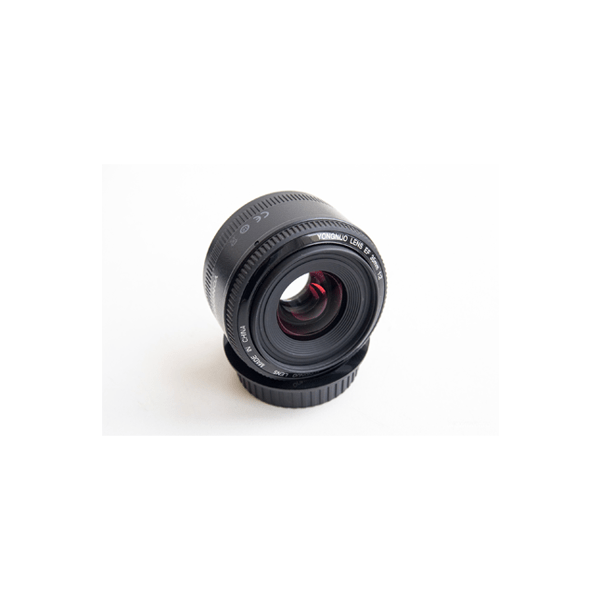 We save on flashes
Flash a separate song - with the current dollar rate - prices for original in the Russian Federation just seams. Again, the Chinese come to the rescue. There are a lot of flash models, and every cheap thing practically has a TTL / manual mode. For that kind of money, I don't mind them. In addition, the flashes can be used in pairs / separately to illuminate halls during events and banquets. At the same time, you yourself can also walk with a flash. The main thing is to have a synchronizer.
There is another category of flares - ring flares. The original costs a lot of money, but in fact it is an LED ring sealed in a diffuser. A very useful thing for macro photography.
Manual flash for the camera under the synchronizer
Flash automatic, on the camera
We save on lids
Lens and camera covers - a long-standing trend, dating back to the times of general shopping on Ebay. Original at the price of gold, copies, although not always good, for 10% of the original price. You can lose at least every day, and this will not reduce the money in your pocket.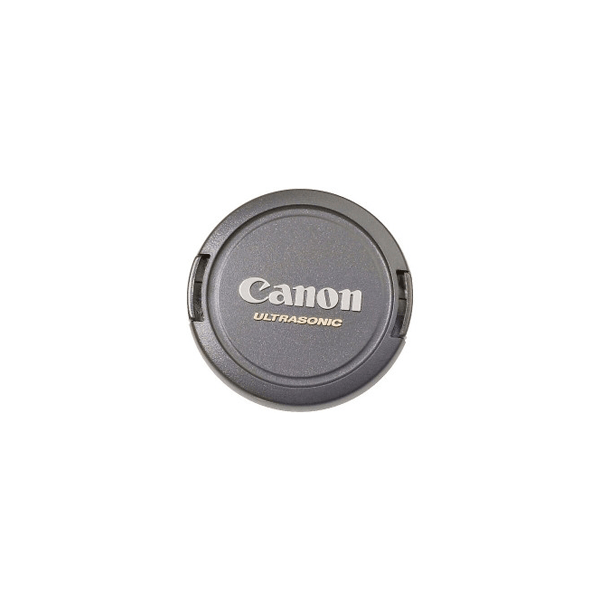 Inexpensive straps and lateral hand support
Belts. Lots of belts. From grandma's style to leather, neoprene and fancy ones. Very nice and often pretty replacements for a greasy native belt. Plus, at a delicious price. For example, grandma style (this is when a belt is cut out of the carpet) - only 130 rubles.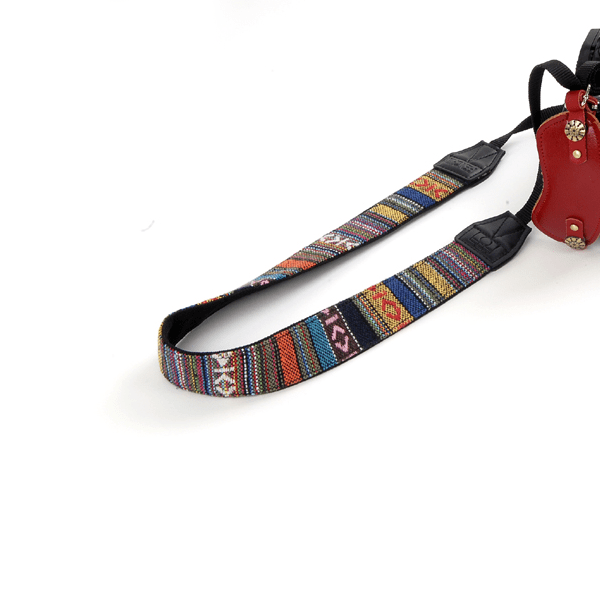 I highly recommend purchasing hand strap... There is no need for a neck strap almost immediately! And there will be no pain at all after a long shot from 2kg of weight on the neck.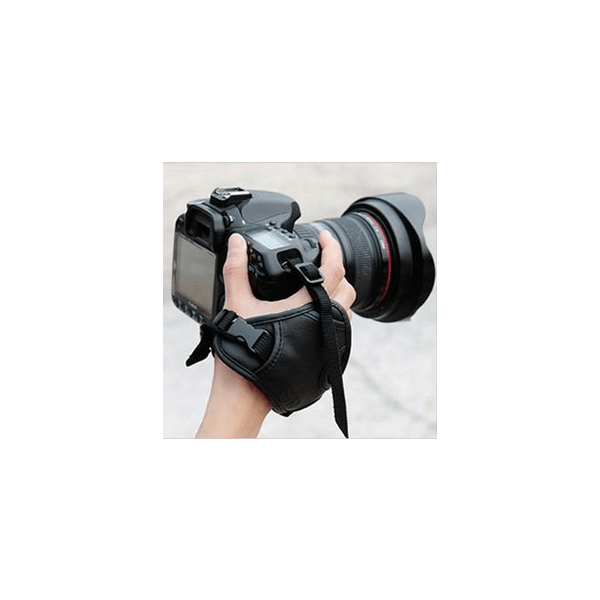 Macro
For fans of macro photography - expanse. What is there not. And reverse adapters, and macro rings, and magnifying lenses. A reverse adapter is used to attach the lens with a filter thread to the camera, resulting in a macro lens. The macro rings move the lens away from the camera, thereby increasing the zoom ratio of the image. Not a microscope, of course, but you can use it.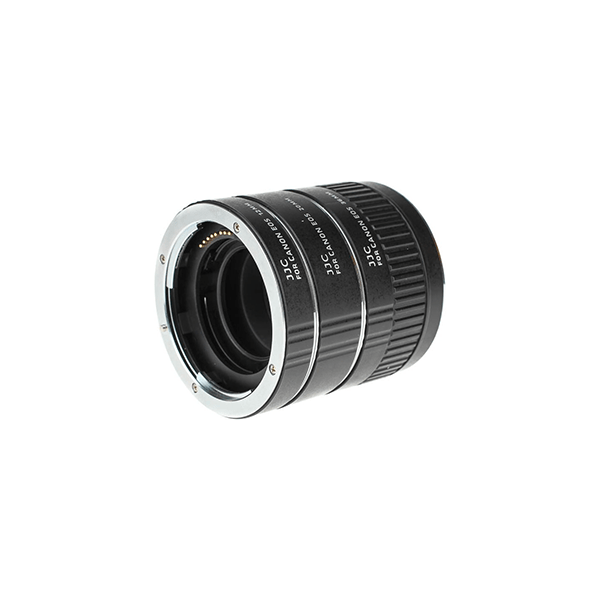 Eyecups
The eyecups are second only to the lens cap that loves to get lost and deteriorate at the most unexpected moment. Once the eyecup cost 50 rubles with delivery, now it is a little more expensive. The quality is no worse than the original. Mostly. For different cameras - different shapes. For example, Canon has three DSLRs. Малый, for entry-level cameras, average - the most common and large - for the missile defense segment.
* eyecup.jpg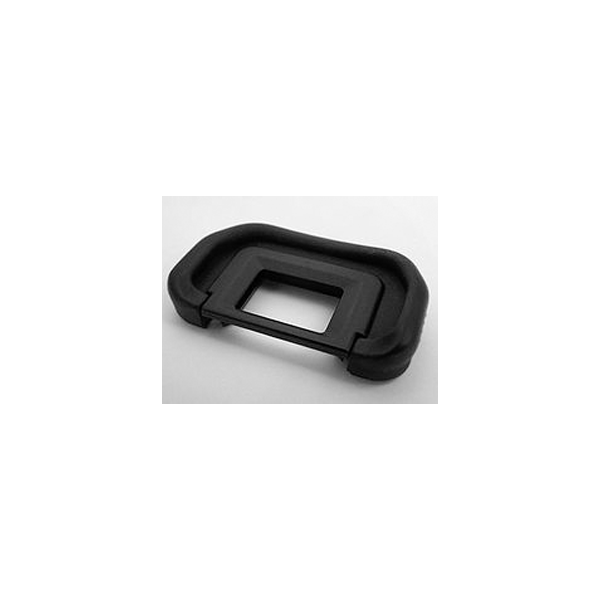 Memory cards
Memory cards are everywhere memory cards. For example, I can't vouch for lexarBut Extreme PRO by Sandisk twice cheaper than ours, and the speed and characteristics coincide with those declared by the manufacturer. For those who don't care about speed, you can buy a cheaper card.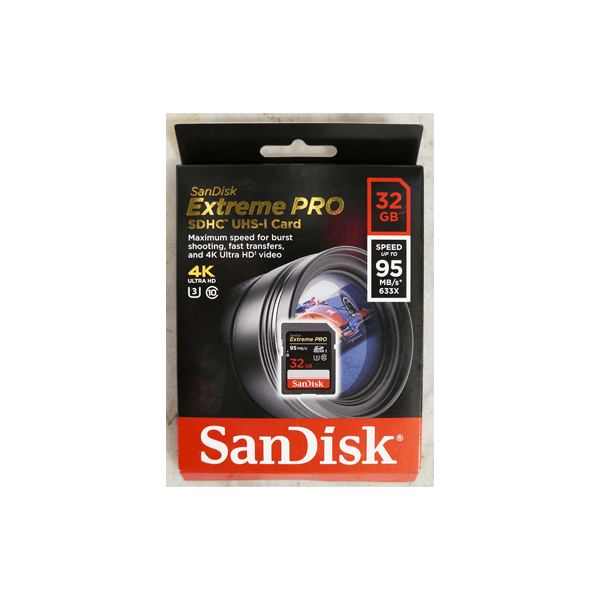 Tripods
Tripod tripod strife, but if we take the mass segment, then there really is no difference where to get it - in China, on Ali, or the same thing in Russia at an overpriced. By the way, the Chinese twist the prices on Alikha so that you can safely divide it into two or even three - you get the real cost of the goods on one well-known Chinese Avito for wholesale purchases.
Lightweight monopod for videos and photos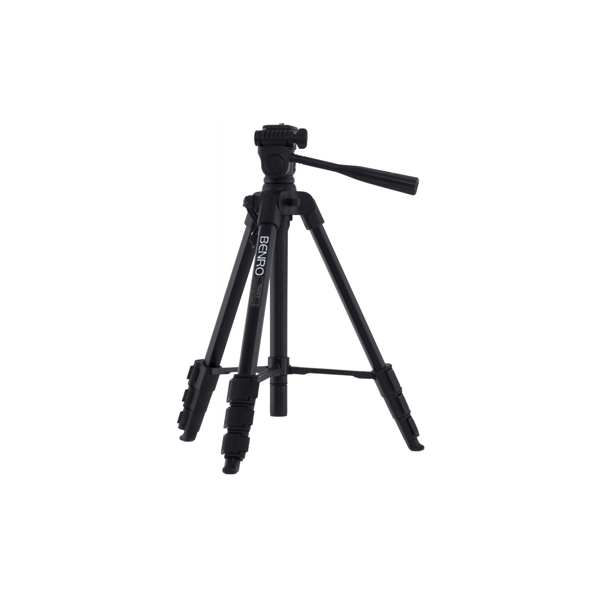 Accumulators
Batteries are a panacea. I always take 2-3 rechargeable batteries for cameras. One Chinese is like half of the original. I have never had any problems with them - with charging too.
Canon 1100D Batteries and Chargers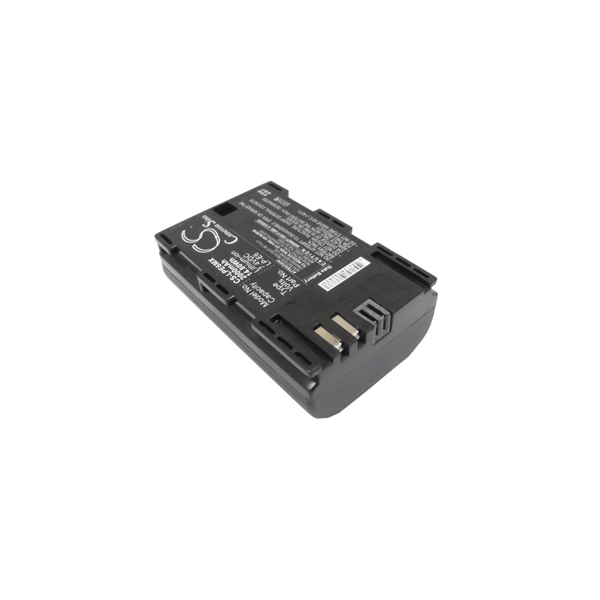 Synchronizers
Original synchronizers are a very specific thing. Everyone I know uses Chinese. Yeghngnu (well, you get the idea) in priority. The synchronizer is used for shooting with different lighting schemes. Key features are remote flash control, control of modes, power, grouping several synchronizers into different groups and the ability to use them separately from each other.
I liked Yongnuo RF-605, simple, with a display unit, low power consumption, many channels and few settings. Compared to quite cheap - not bad. Too fancy I can't even imagine where it could be applied.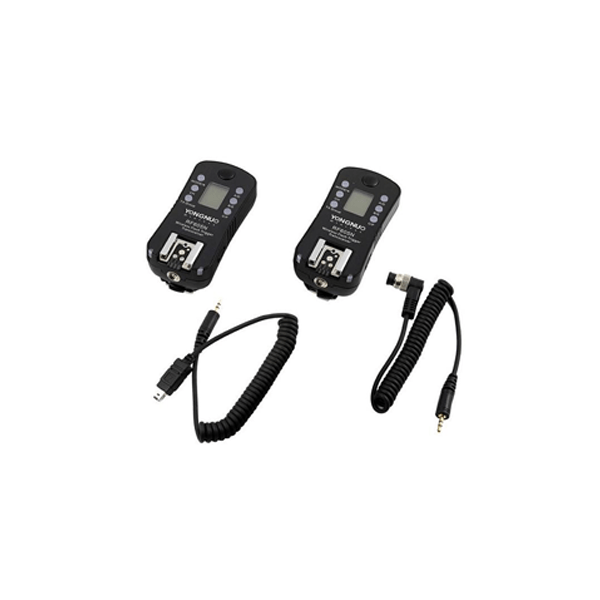 Flash stands
The same story as with tripods. Lightweight and durable for a reasonable price not to find, but what is not for sale with us is for sale there.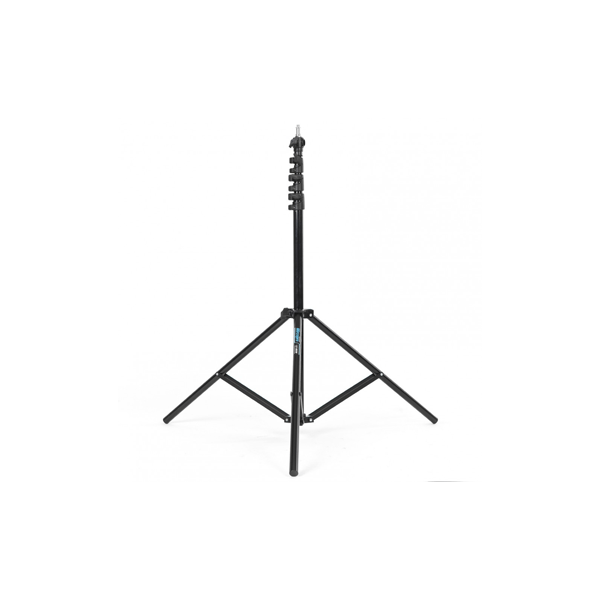 Very good thing... and useful. Flash on the forehead - always looks bad and flat. An angle flash is better, but a flash hidden behind diffuser - very strongly scatters hard light, and makes it more uniform, and if used successfully, it even gives expressiveness and additional volume to the photo.
Tricolor diffuser can also be used in business, however - the results are controversial. Although the price can push you to experiment.
Reflectors
When shooting in various lighting conditions reflector Is the best alternative outbreak... The reflector is used to further illuminate the subject's face to enhance the image. Usually have a gold and silver side, shiny. The color is used depending on the lighting conditions and the idea.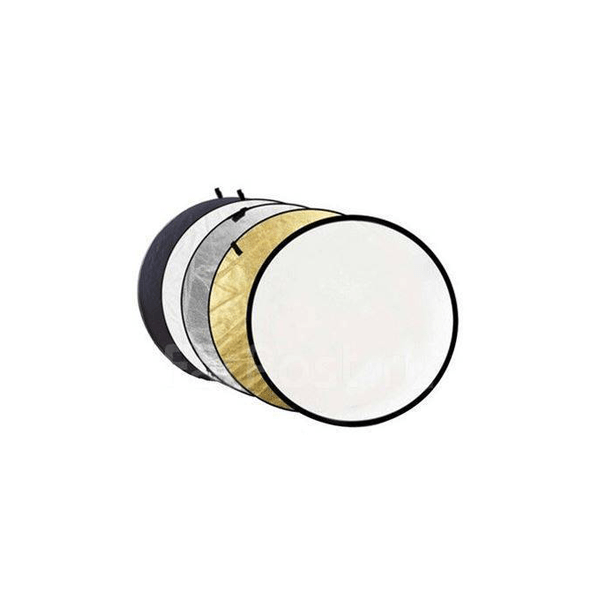 Studio equipment
Lighting equipment and so it cost a lot of money, for a small studio, for example, you can see the equipment in China. The most inexpensive options are constant light... What, in principle, can be assembled with your own hands is sometimes easier and cheaper to buy. It is especially good if the purchase turns out to be long lasting.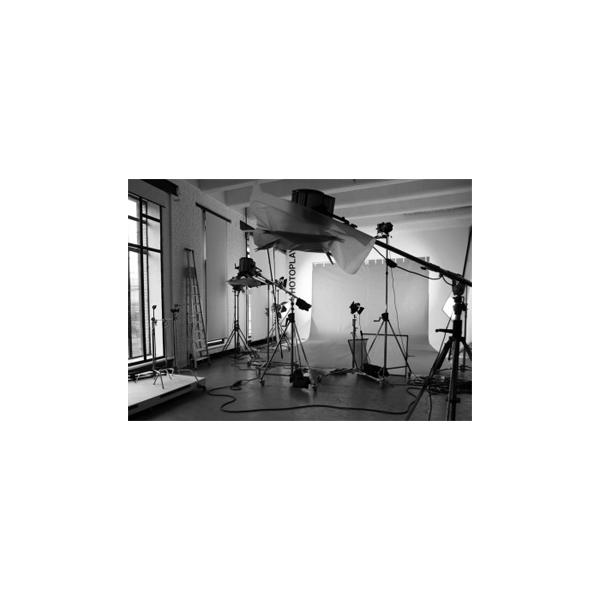 High quality - only the original. Everything crafts one way or another have complaints. However, if you come across a good-quality specimen, then you will not be overjoyed. The mechanics are often greatly simplified, which causes embarrassment. But in the absence of alternatives - why not.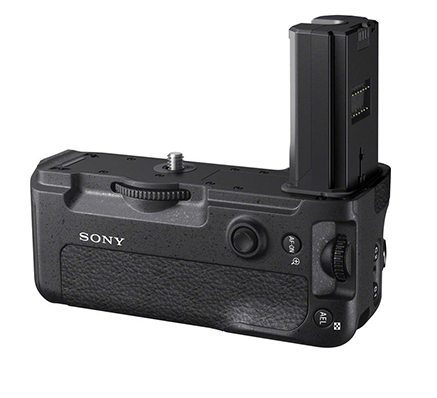 Action cameras
To dilute the list a little - action cameras are sold on every corner. What is not an opportunity compare prices and order from there. For example, even cheap the camera has a waterproof case, and at the same time sufficient autonomy to take off what you wanted to take off.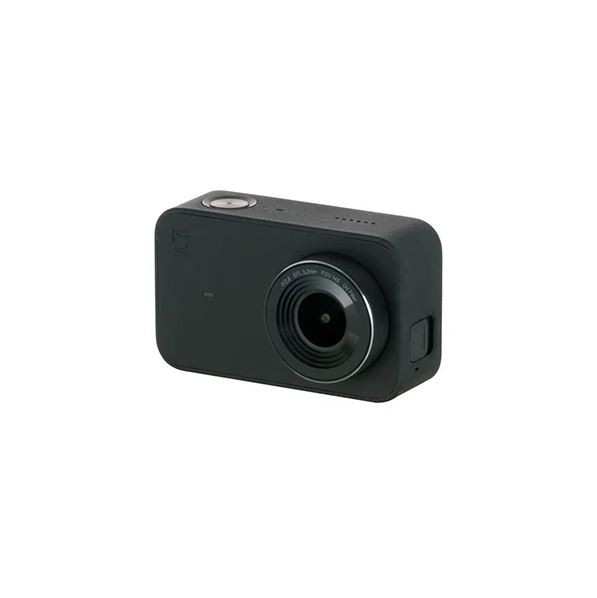 Quadcopters
Quadrics are a fragile thing and for learning to fly in restricted areas, you can, for example, look at something inexpensive... For example, the most cheap quadcopter will allow you to understand how to control a flying buzzer in the air, so as not to break later more expensive.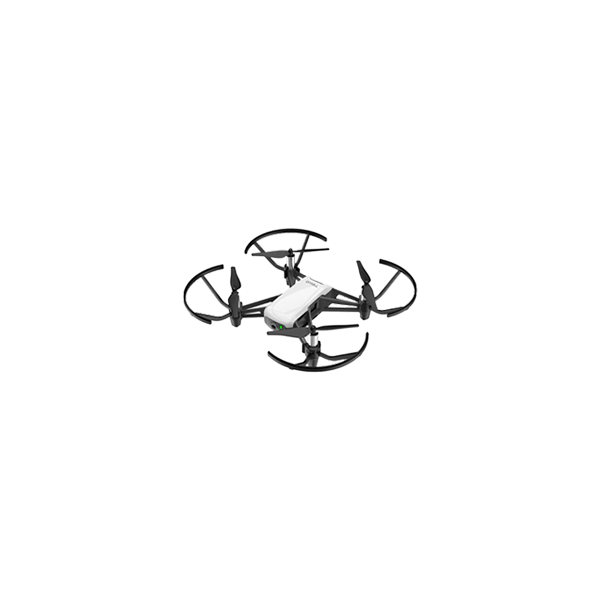 We protect our equipment
Wardrobe trunks, bags! By the way, most of the things in China are really well made for their price. It's just that we feed more than one hundred people in the layer from producer to consumer. Backpack allows you to store and carefully carry photographic equipment, and various wardrobe trunks and cases - to protect delicate optics and lens mechanisms. Films are what should protect the screen from scratches... Many used camera buyers are critical of display scratches. Instead of film, you can use protective shield.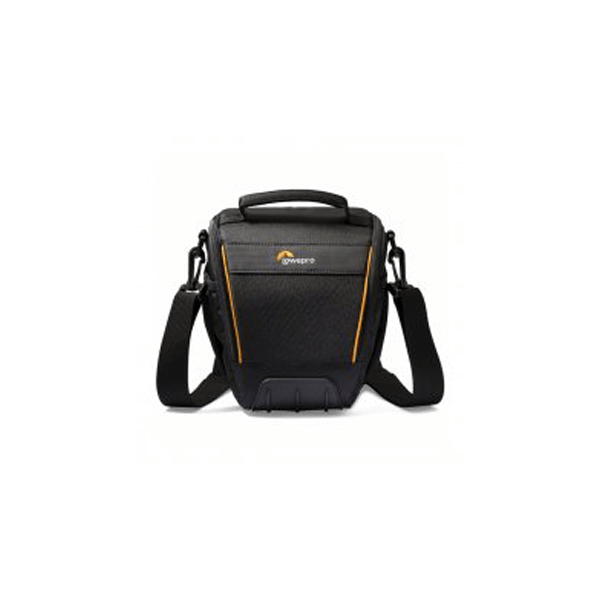 filters
Having tried many light filters, I gave up on them altogether for protection. Use polarians, ultraviolet и ND worth it out of necessity. A polarizing filter is mainly used when shooting in bright sunny weather, especially good at removing glare from water surfaces. Neutral Density Filters - for shooting on a bright sunny day with an open aperture. Well, or for creativity.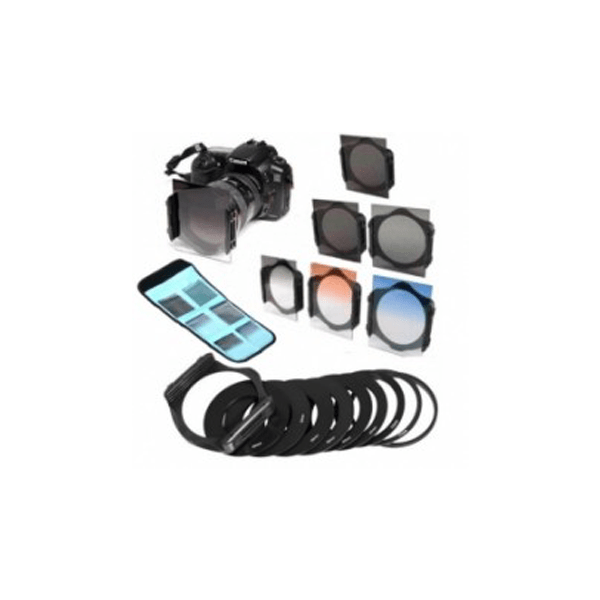 Cleaning and maintenance of equipment
There are a lot of cool things that allow blow off the camera matrix, or clean the lens from dust without damaging the chemical anti-reflective coating on the glass. Three sets are presented to your attention. How more items - the higher the cost and applicability in different situations.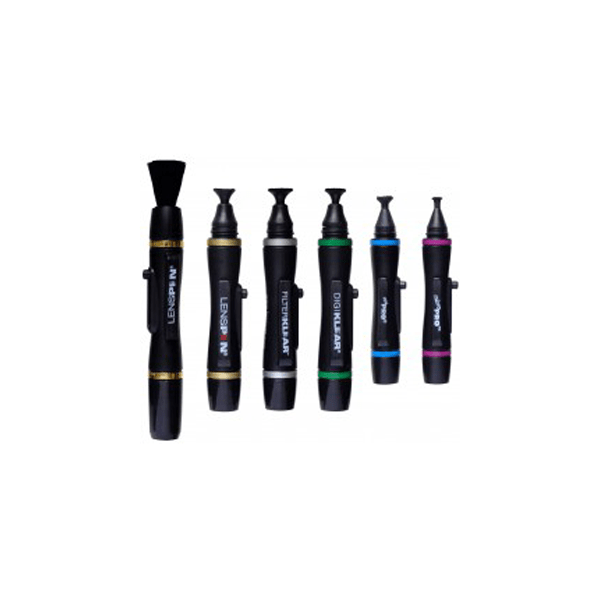 Interchangeable focusing screens
The classics of film photography on a DSLR - Fresnel lens with micro-raster and wedges... Available for replacement by most DSLR cameras... It helps a lot when working with optics. Better - only Live View. A removable screen is installed instead of the standard one, and allows you to more accurately hit the target without the use of additional lenses and accessories.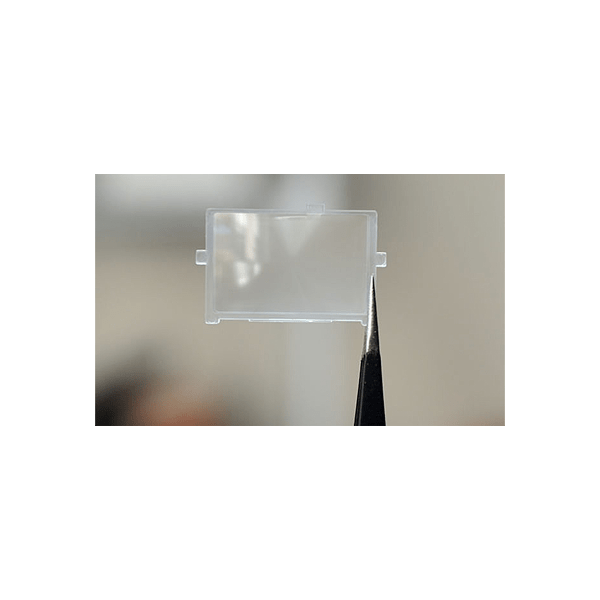 Image enlargers
Useful things when working with manual focusing and video filming. Image enlargers allow you to understand how and where you are aiming during shooting, as well as to control not only depth of field, but also to examine the dust on the subjects.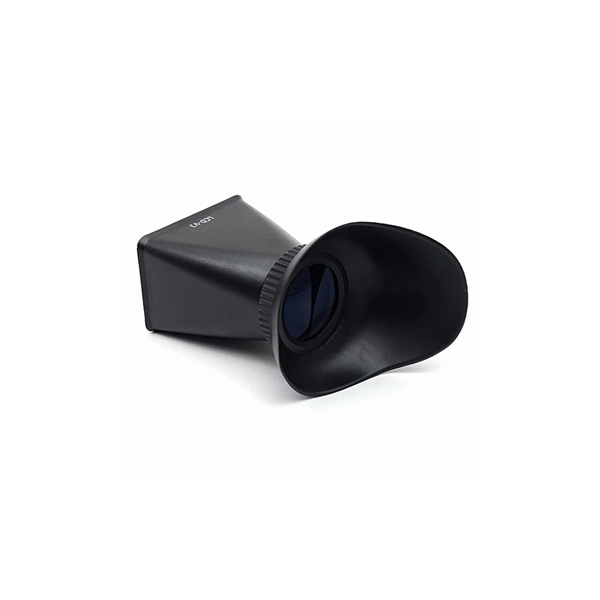 Souvenir, or how to please a photographer friend
The classics of this type of goods are represented by already boring thermos mugs in the form of lenses and small key chains. But, you can still surprise your photographer friend if you fit him roll-up toilet paper holder.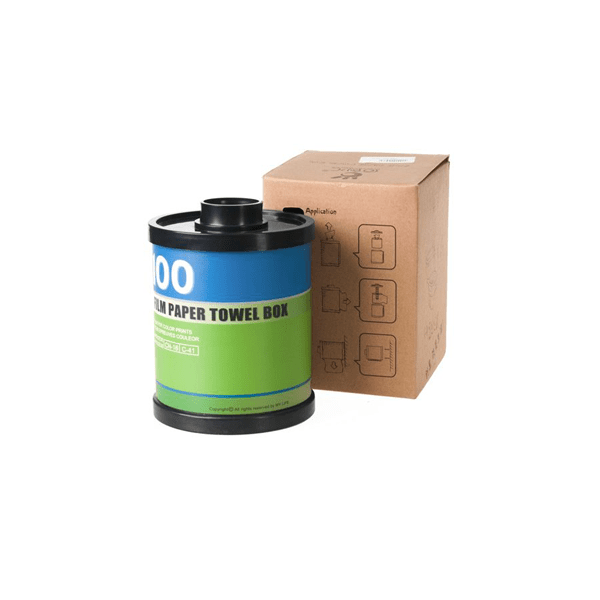 Shooting with children
Taking pictures of children is always about getting the child's attention to the photographer in the first place. To do this, you can use an attachment in the form of a funny doll on the lens, or, for example, a disco ball. While the child looks with surprise disco ball lights, you can safely photograph it.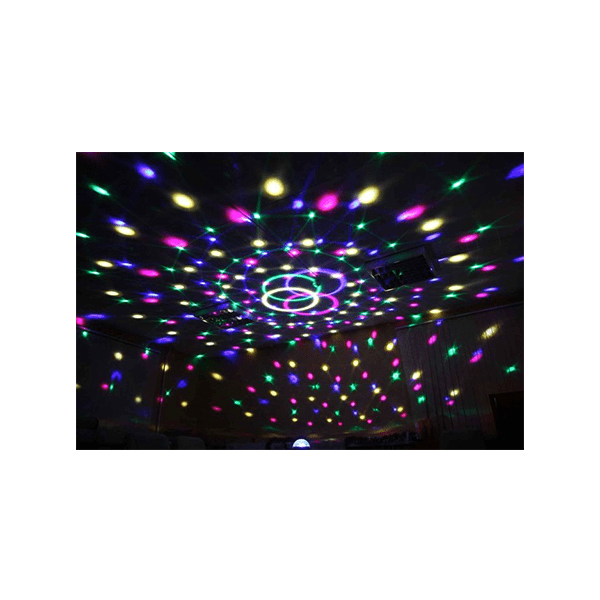 Here is the promised file. I hope you scrolled to the end not only for the sake of it :) What else can you save on? Well, except for the food, of course.