The Tamron 17-50mm f/2.8 SP AF Di LD is a relatively inexpensive zoom lens, the so-called "staff" for all occasions.
I would never have thought that I would have to purchase this glass for work. Optically, the lens is certainly not bad. Better in sharpness and color Sigma 17-50, with which I went for about 5 years. However, if it was relatively easy to make friends with Sigma, then Tamron left an ambiguous first and subsequent impression of himself.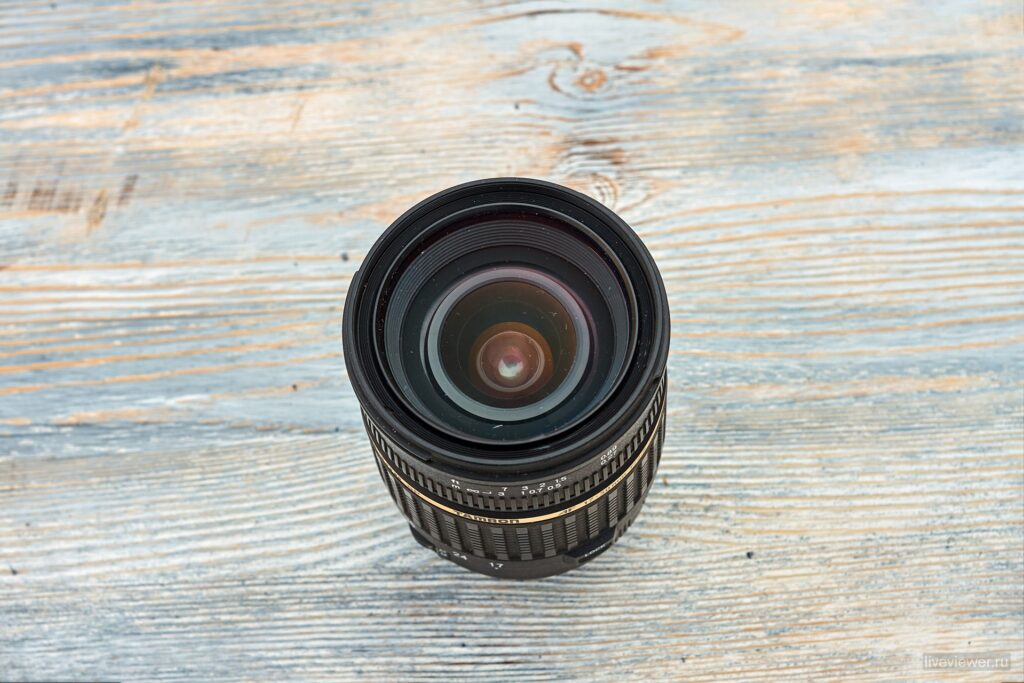 Schematic diagram Tamron 17-50mm f / 2.8 SP AF Di LD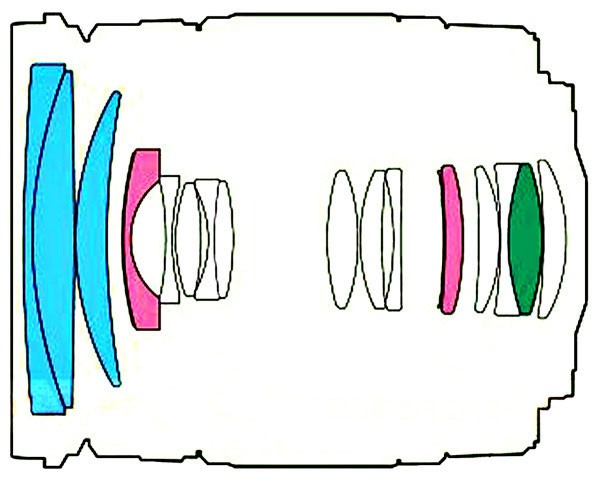 There are several dispersed elements in the circuit, there is no stabilizer. The diagram shows an updated version of the lens, but judging by the reviews and other reviews on various resources, only the frame has been altered in the new lens.
Lens markers from Tamron
| | | |
| --- | --- | --- |
| Label | Value | transcript |
| DI | | Lenses for full frame cameras |
| DIII | | Lenses for cameras with APS-C sensor |
| DI III | | Mirrorless Lenses |
| IF | Inner AF / MF | Internal focus |
| Macro | | Macro Capability |
| OSD | Optimized Silent Drive | Fast focusing |
| Pzd | Piezo Drive | Piezo focus system |
| RXD | Rapid eXtra-silent stepping drive | Silent focusing stepping motor |
| SP | Great performance | High quality lens |
| USD | Ultrasonic Silent Drive | Ultrasonic focus motor |
| VC | Vibration Compensation | Optical stabilizer |
| VXD | Voice-coil eXtreme-torque drive | High speed focus stepping motor |
Specifications Tamron 17-50mm f/2.8
A type lens standard zoom
Focal length 17 - 50 mm
Zoom ratio 2.9x
For non-full frame cameras yes
Aperture F2.80
Minimum diaphragm F32
The mount is different, in this review - Canon EF-s
automatic focusing Yes
Number of elements / groups of elements 16 / 13
Number of aspherical elements 2
Number of low dispersion elements 1
Number of aperture blades 7
Dimensions (D x L) 73.8 x 83.2 mm
Weight 430 g
Viewing angle 31.11 - 78.45 deg.min
Minimum focusing distance 0.27 m
Internal focusing
Filter thread diameter 67 mm
Tamron 17-50mm f/2.8 in action
Plastic, lightweight, slightly larger in size Canon 18-55 IS IIbut heavier. Once upon a time, when purchasing a lens in a store, I had to compare several copies of Tamron with a single Sigma. The choice fell in the direction of sigma. Its sharpness turned out to be higher, autofocus is more stable. Plus the sigma had a stabilizer, though weak, but still. The same lens, the hero of the review, surprised me by the fact that it was in excellent condition and sharp at open aperture throughout the entire focal length range. In general, since a high-aperture staff was needed for the crop, I decided to purchase it. The price is delicious, the photos are super. Why not.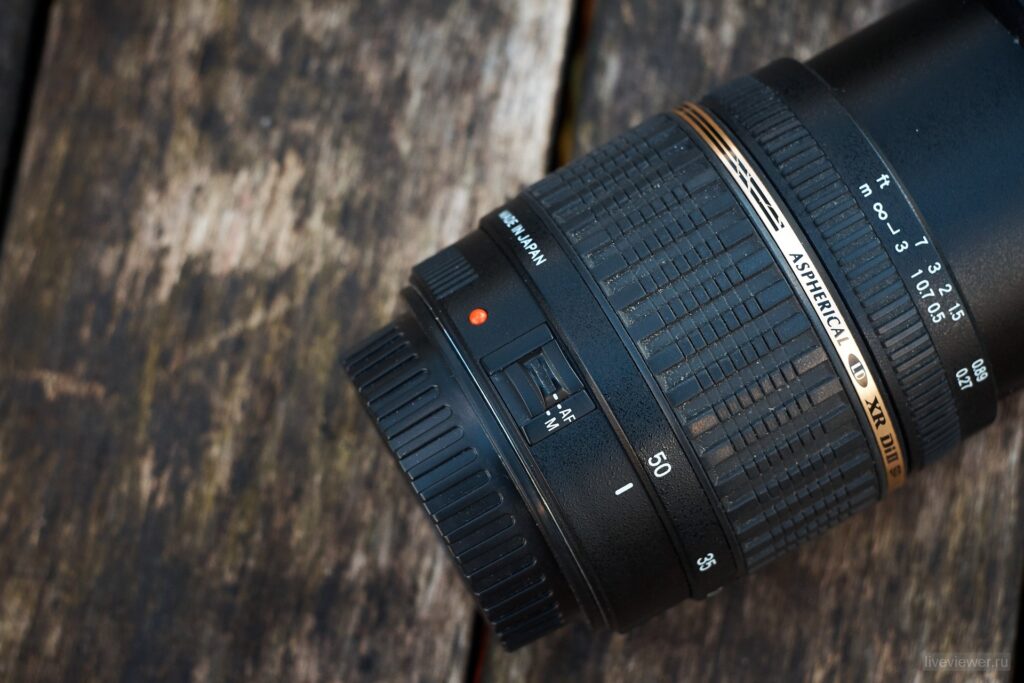 Focal length
The Tamron 17-50mm has focal lengths that allow you to capture many different scenes, indoors and outdoors.
The 50mm focal length has many uses. The 50mm result on full-frame DSLRs brings us closer to the same angle of view that we see with our own eyes. Not for nothing in the days of film photography, the most popular focal length was 50mm.
And at a wide angle, you can shoot group portraits. The best all-in-one solution for everyday use is the purchase of a zoom. For cropped cameras, it has an angle of view of 27-80mm (Canon EF-s), which, in principle, is confirmed by the closest comparison with similar focal lengths on a full frame. Well, you yourself know that when selecting lens For a cropped camera, the values ​​on the body must be multiplied by the crop factor in order to get an easy-to-use viewing angle.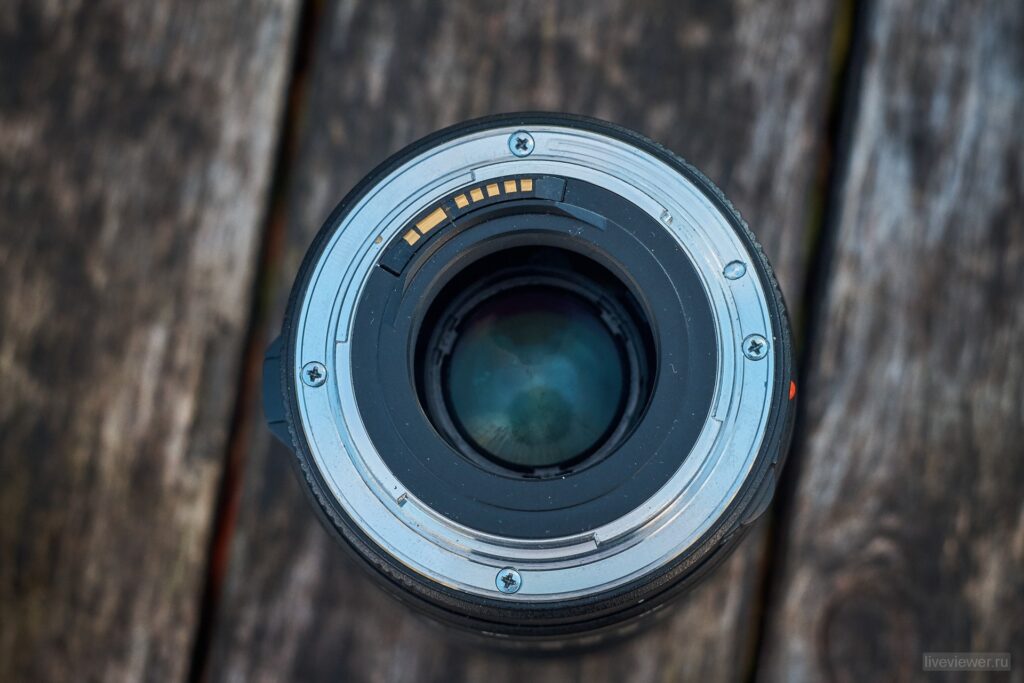 Focusing
Focusing Tamron 17-50mm is based on a stepper motor. The marks on the focus scale correspond to reality, however, you can only set the lens to infinity visually, when focusing in difficult conditions. It is usually not necessary to count on autofocus at such moments, since it is not accurate enough due to the large pitch of the gears. Focusing is noisy, not fast, in case of an error or a miss, you have to reframe and press the shutter again. There is no manual fine-tuning when autofocus is on. If you do not take into account the backlash of the autofocus mechanism. The drive is turned off by switching on the body, and the focus ring becomes extremely uninformative lightness.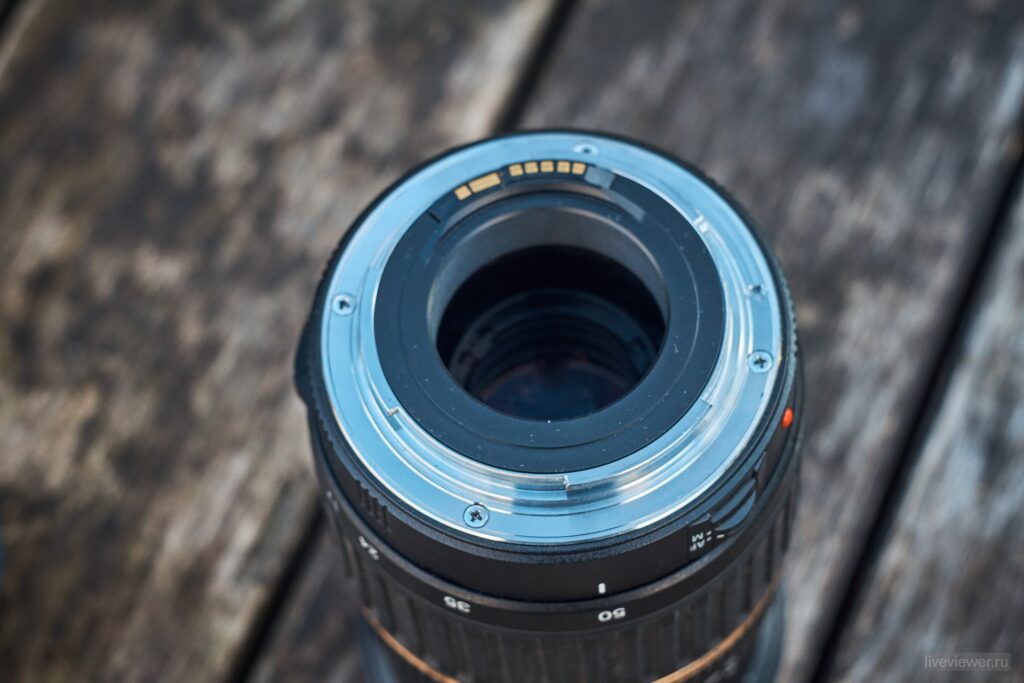 An unpleasant feature of this model - the design of the Tamron SP AF Di LD 17-50mm focuser is rather strange, the force-transmitting protrusion (I xs, as this crap is called) is held on one bolt and often looses with regular use. Leads to breakage of the contact group and deep grooves on the inside of the body. It is good that after returning the element to its place, the lens works without a contact group, displaying a constant focal length 32mm in EXIF.
Diaphragm
The number of petals is small, in hips Tamron 17-50mm you can see the nuts on the hidden values. There is nothing wrong with this, since the lens is larger, after all, designed for the mass segment and a small number of petals with mediocre characteristics is a long-established practice. Electronic, tamrons have an unpleasant feature - fraying loops of the diaphragm block. Well, at least produced in 2008-2015. A lens with a faulty cable will give an error when shooting.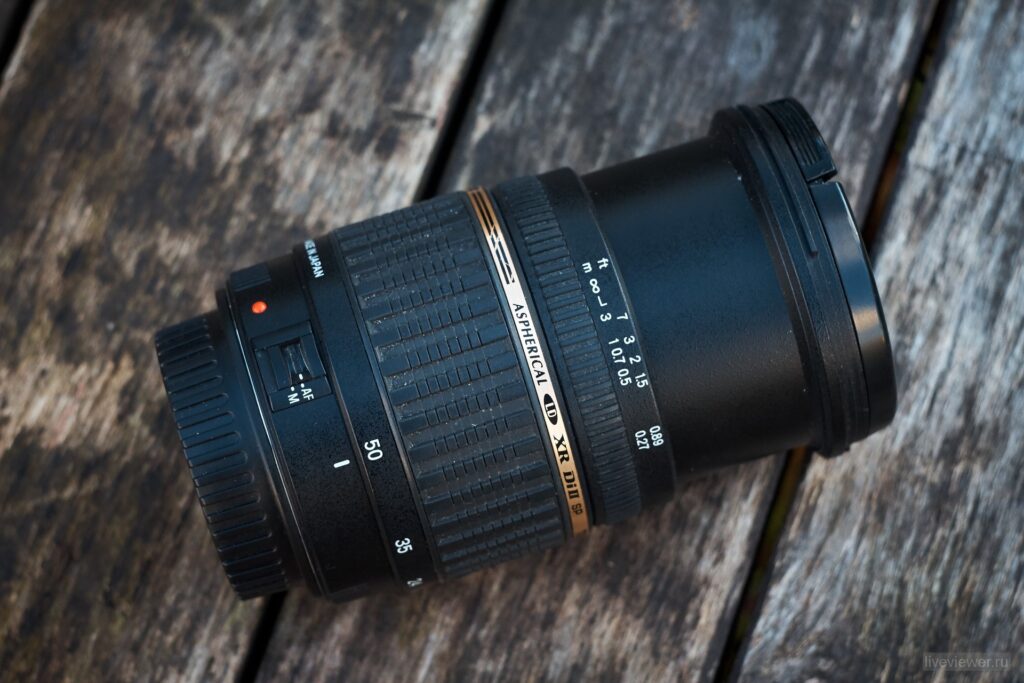 Depth of field
The depth of field is sufficient to keep the entire head of the model in focus at 50mm. Not razor sharpness of fixes, of course, but marriage, respectively, is less on the open and in dynamics.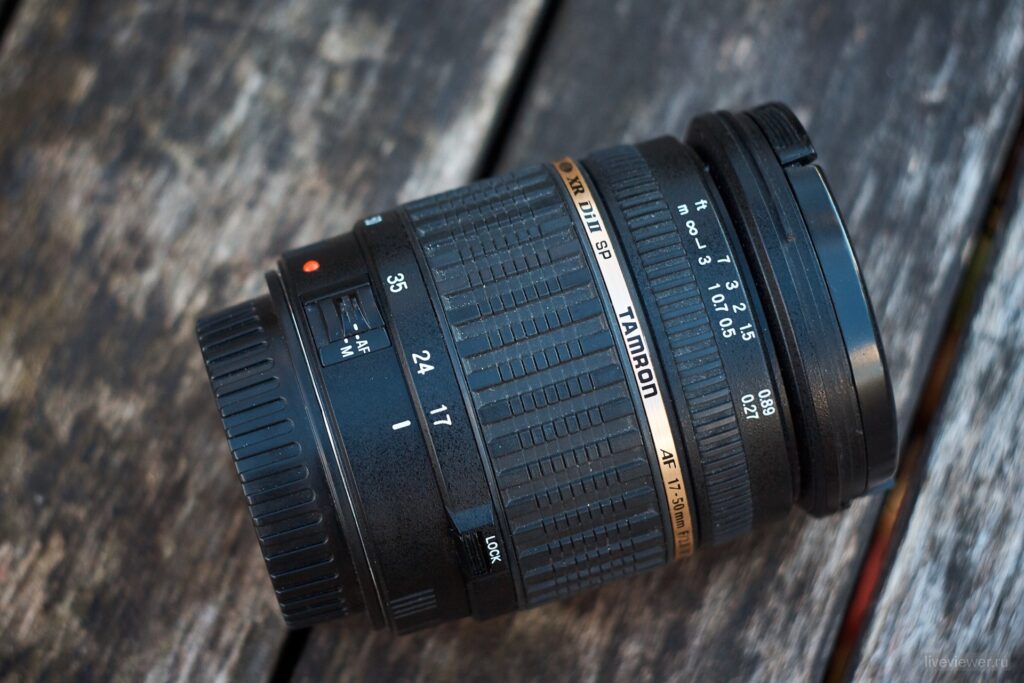 Diffraction limit
It doesn't make much sense to clamp the aperture endlessly, since after f / 11-13 there is a drawdown of detail (physics of the process).
Tamron vignetting 17-50
There is a slight vignette along the sides of the frame at a wide angle. Not critical, and not as noticeable as at wide-angle full-frame cameras, for example.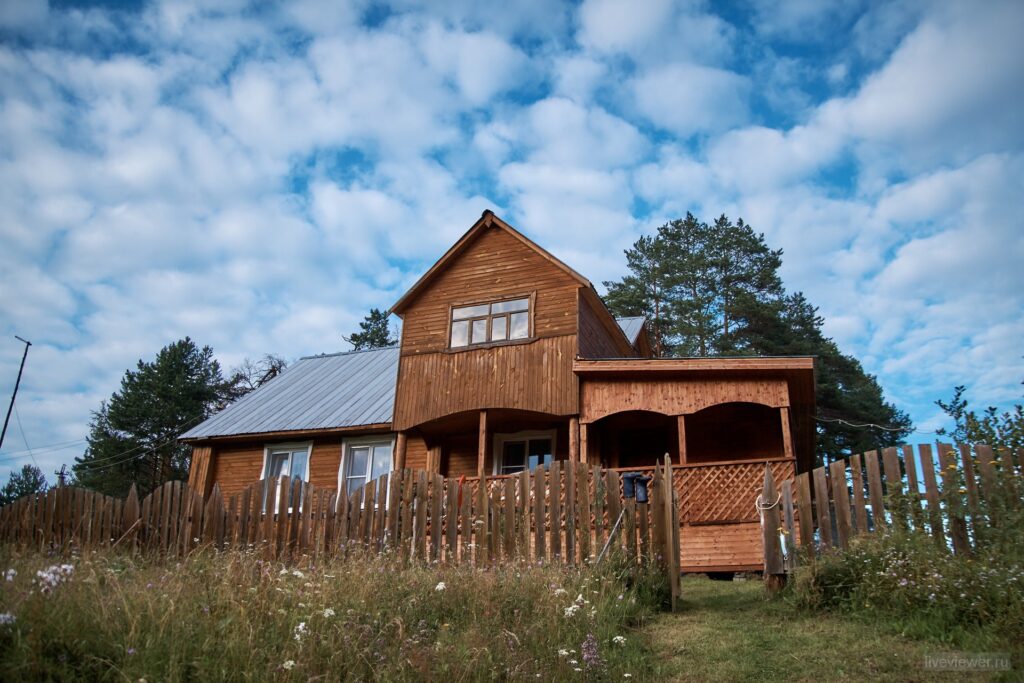 HA (chromatic aberration)
On open aperture, oddly enough, no purple or blue halos were noticed. This lens surprises.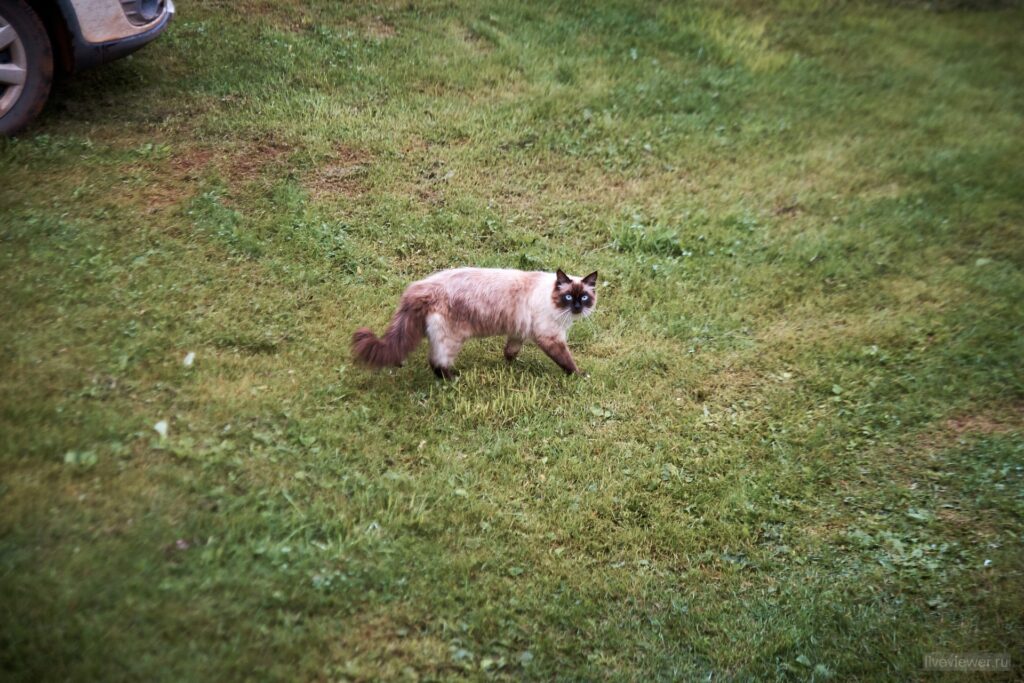 Coma
In the corners of the frame, you can notice blurring if you look closely. On the open at this lens - much.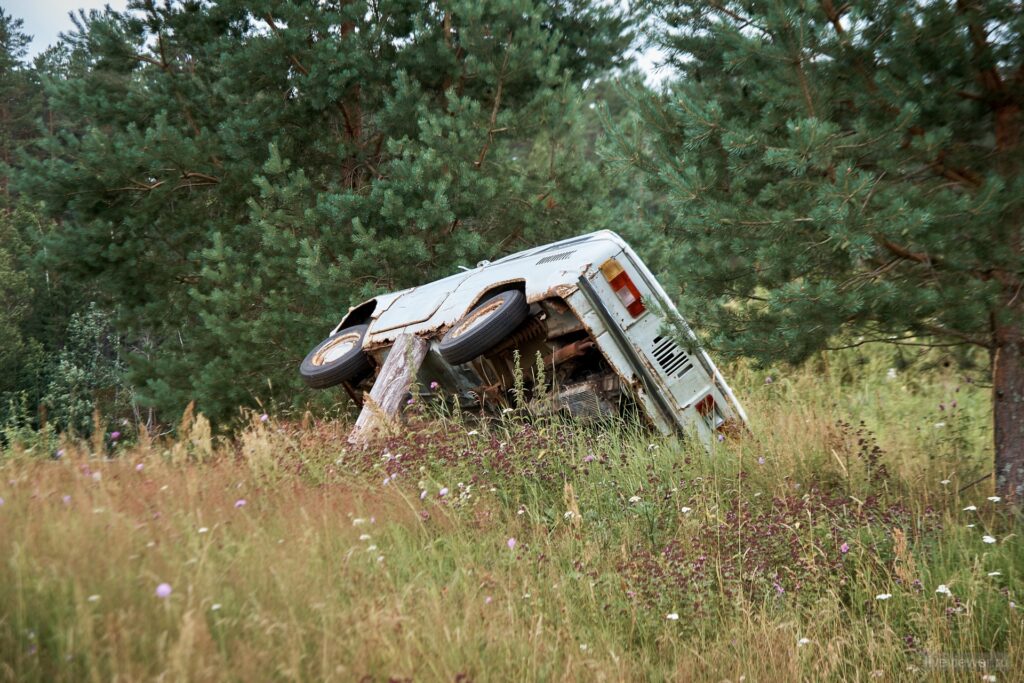 Distortion
Wide angle distortion sufficient, barrel-shaped. Bending the horizon and straight lines. Decreases to 28mm, almost invisible by 35. It is worth considering this when working with the Tamron SP AF Di LD 17-50mm.
Bokeh Tamron SP AF Di LD 17-50mm f / 2.8
I will not say that hips artistic, but it is. It is better to work out the background in advance, before shooting. At a wide angle, 90% of the frame is in focus.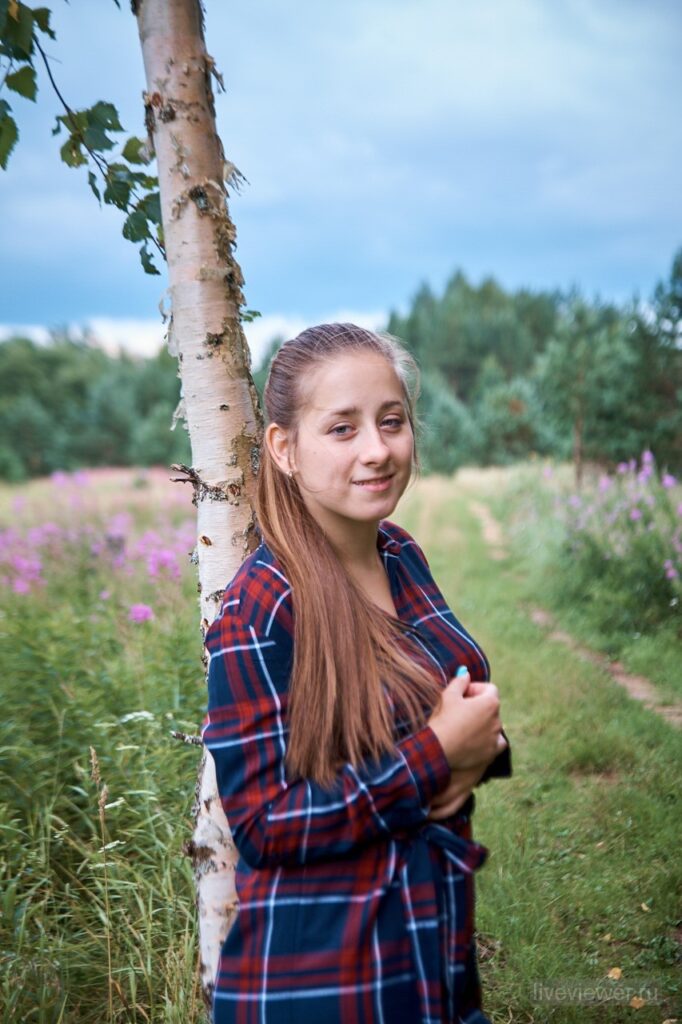 Build quality and features
The quality has already been mentioned in passing, and here we will add a little. Despite the simplicity of the design, the diminutive size of the case, the ring for changing the focal length could be lighter. Very tight compared to the competition. From the habit, you can then accidentally break the neck of another zoom. In general, due to physical disabilities, the lens must be carefully selected, and be prepared for the fact that it suddenly stops working.
Next