The Sony FE 35mm f/1.8 SEL35F18F is a wide-angle, sharp, fast lens from Sony for E-mount cameras.
Excellent sharpness with an open, distortion, as it should be with a 35mm lens, high sharpness. Focusing speed is lightning fast thanks to the internal focusing of the rear lens group.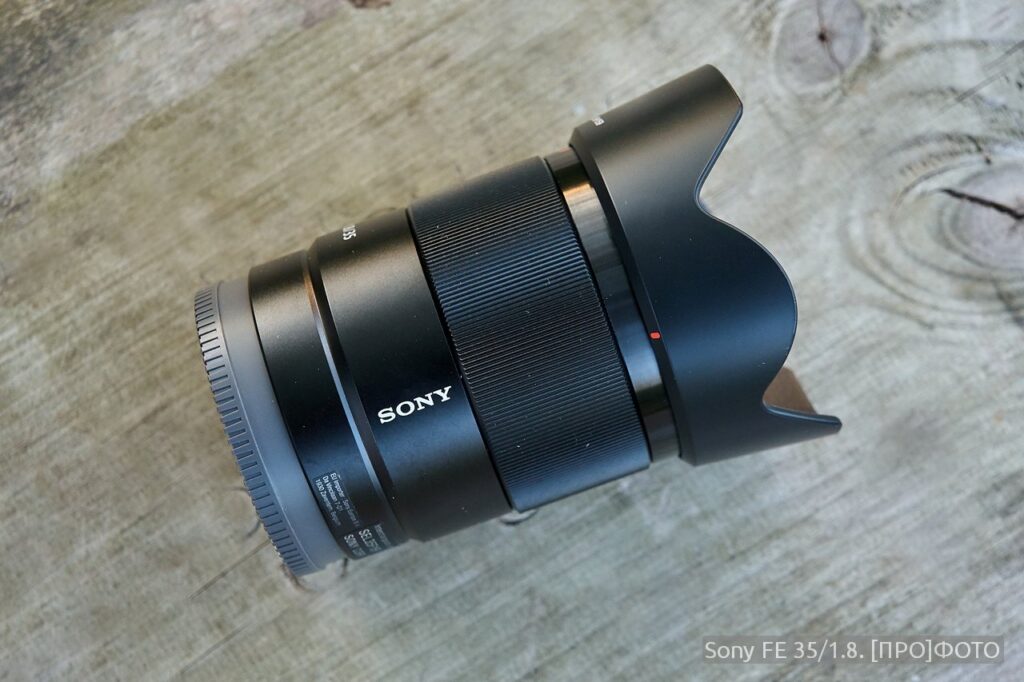 The Sony FE Sonnar 55mm F1.8 and FE 85mm F1.8 lenses have been among the most popular lenses on the mirrorless platform. They are very compact, lightweight, have excellent autofocus and excellent image quality. The F1.8 aperture is good enough for most, especially when moving to a larger aperture requires a significant amount of expense and size. Sony had two native 35mm variants, the (overpriced) Sonnar 35mm F2.8 and the much larger and more expensive Distagon 35mm F1.4. There was room for an inexpensive F1.8 version, and we (almost) got it. The FE35 (as we'll call it for brevity in this review) is on par with the 55mm and 85mm versions of the F1.8 in terms of build, design and performance.
But since the release of the Sonnar 55mm F1.8 in 2013, there have been changes in the market. Early on, the Sony FE platform was very young and Sony used Zeiss in a number of their early lenses. Zeiss, a priori, should have paid attention to Sony products not only with their icons and names (Sonnar, Planar and Distagon), but also with Zeiss T * coating with world-famous image quality. Over time, this partnership has become much less obvious as new Sony lenses do not bear the Zeiss marks.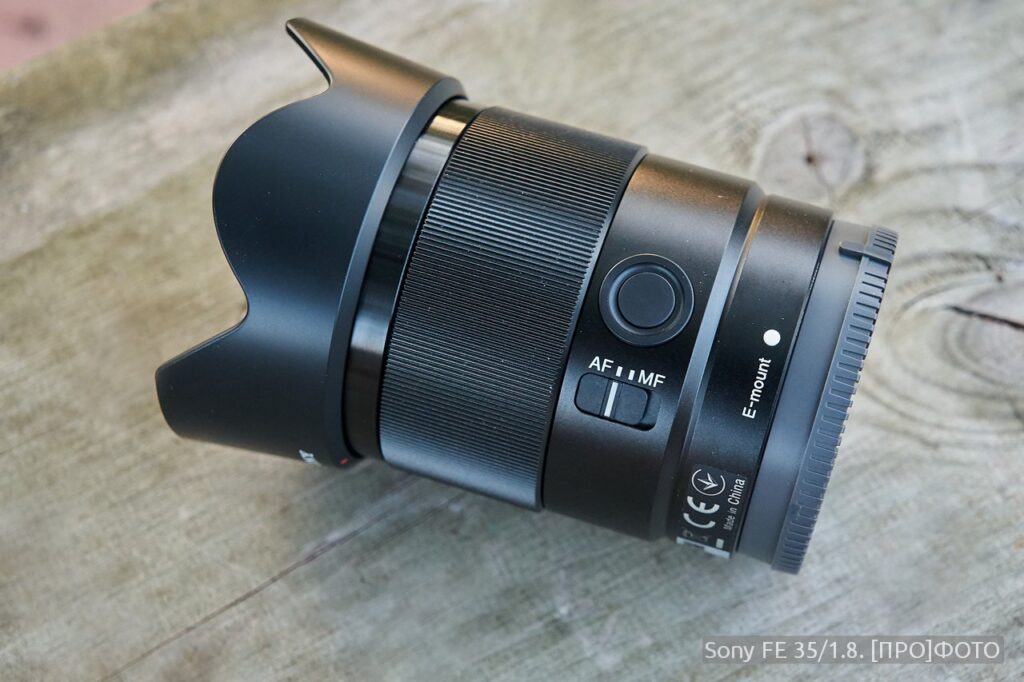 The Sonnar 55mm was one of the most expensive F1,8 lenses with an MSRP of around US$1000. Despite the rather high entry cost, this lens was still a success for the Sony E system. It combined good build, compact size, good autofocus and optical performance. The Sonnar was cheaper than the much larger and 50% more expensive Planar 50mm F1.4. But when it comes to price, the Sony Zeiss Sonnar 55mm F1.8 has two features that the FE35 doesn't have:
there were relatively few options on the FE platform at that time
people are accustomed to paying for Zeiss products, which have historically been one of the most expensive
When Sony released the 85mm F1.8 lens in early 2017 (almost 4 years later), it was without the Zeiss badge, but at a much lower cost (MSRP $599). Many photographers (myself included) would suggest that the FE 85mm represents the best value for money of any Sony lens on the market.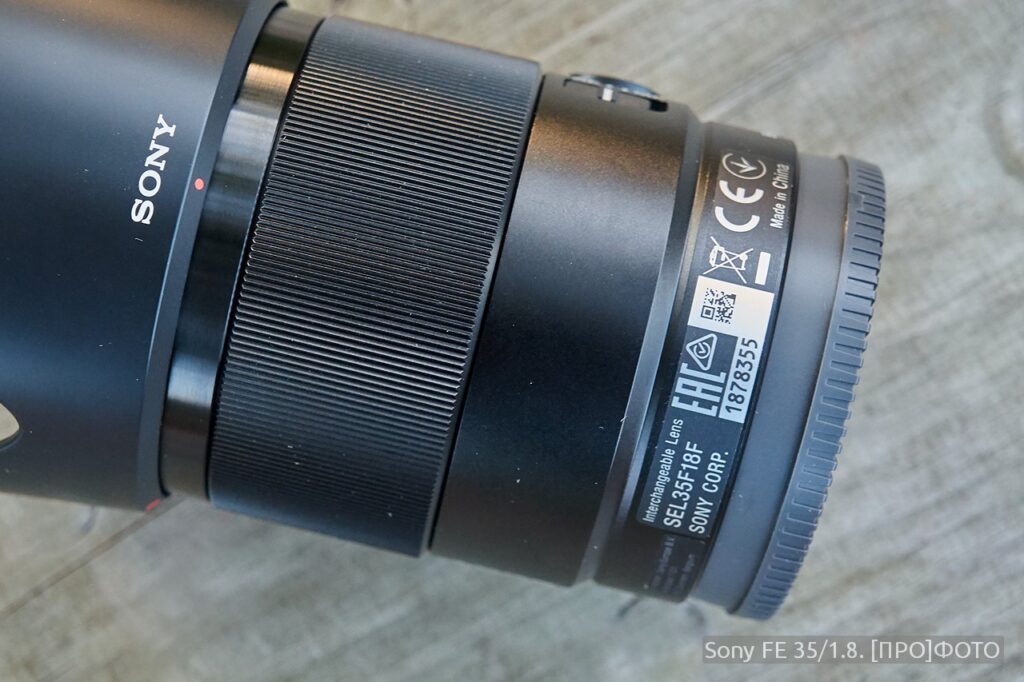 The FE35 hits the market at $799, and while the lens itself has few downsides, it hits a much more crowded market. There are two variants from Sony (F2.8 and F1.4 variants), there are two Sigma ART variants (F1.2 and F1.4), two Samyang AF variants (F1.4 and F2.8) and a Tamron 35mm F2.8. 1 with 2:XNUMX macro capability. Those are seven other autofocus options, not to mention manual focus lens alternatives.
SEL35F18F ergonomics, housing
There is much to praise, but little to criticize. The lens has a unique combination of quality and weight. It weighs only 281 grams, but in some incomprehensible way it seems premium. It fits nicely between the incredibly light Sony Zeiss Sonnar F2.8 lens (120g) and the larger and heavier Sony Zeiss Distagon F1.4 lens (630g). Truly monstrous in terms of convenience, the Sigma 35mm F1.2 ART lens weighs 1020 g.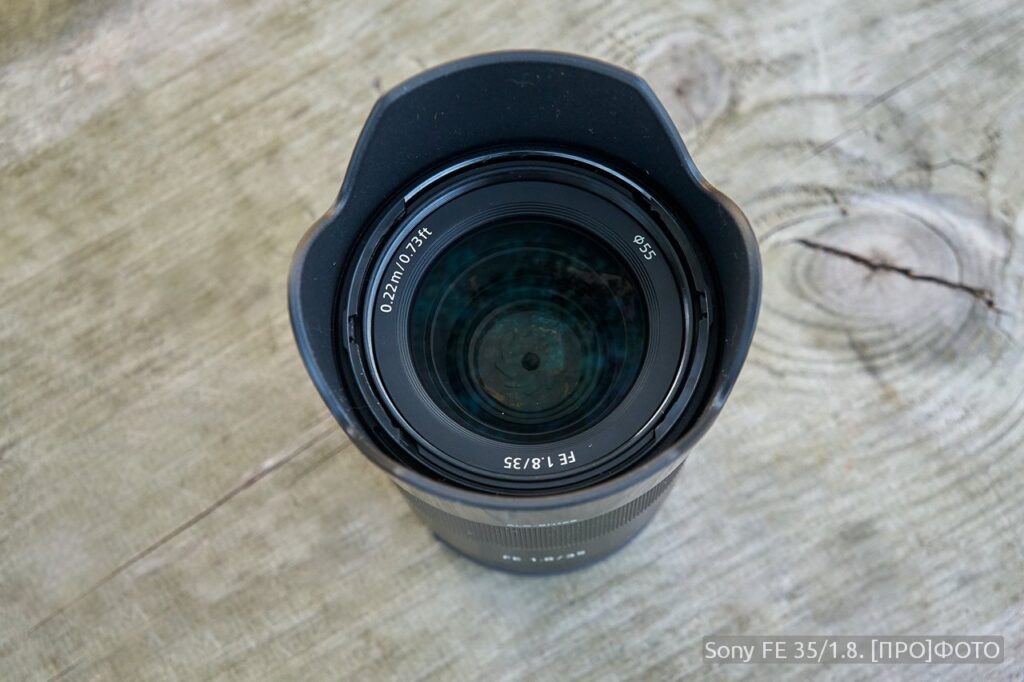 The physical dimensions are also excellent: 65,6 x 73 mm, fits perfectly in the hand, and itself resembles (without a hood) a chopped piece of pipe that has become furiously expensive with a coating. In this 35, the front filter size is 55 mm, they are easily available and cheap. In addition, the lens, at the very least, is protected from the weather.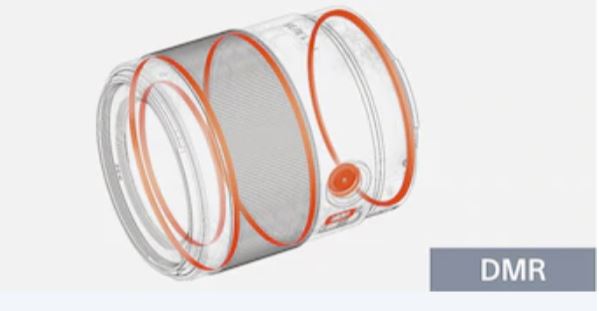 The FE35 is a little more capable than many of the competition, with an AF/MF switch (always at hand) and a focus hold button that can be reprogrammed right from the camera menu. The focus ring is ribbed, made of metal. It works linearly, and is quite responsive when working, unlike some of Canon's STM lenses, which tend to blunt and focus by inertia. There is no noticeable focus lag, and the behavior is more like a direct mechanical connection to the lens elements.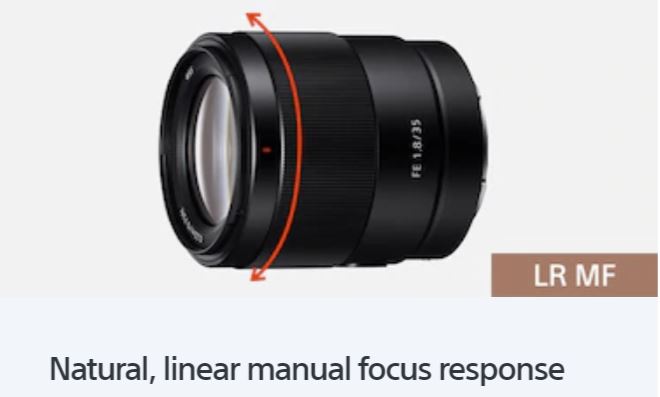 The lens hood is made of durable plastic and has a matte finish on the inside to prevent light reflections. The FE35 has nine rounded aperture blades and retains its round aperture quite well when closed. The lens can focus up to 22,1 cm and has a useful magnification of 0,24x.
At a minimum distance, good resolution and contrast. This, combined with smooth bokeh and a smooth transition from focus to blur, makes it possible to create interesting images: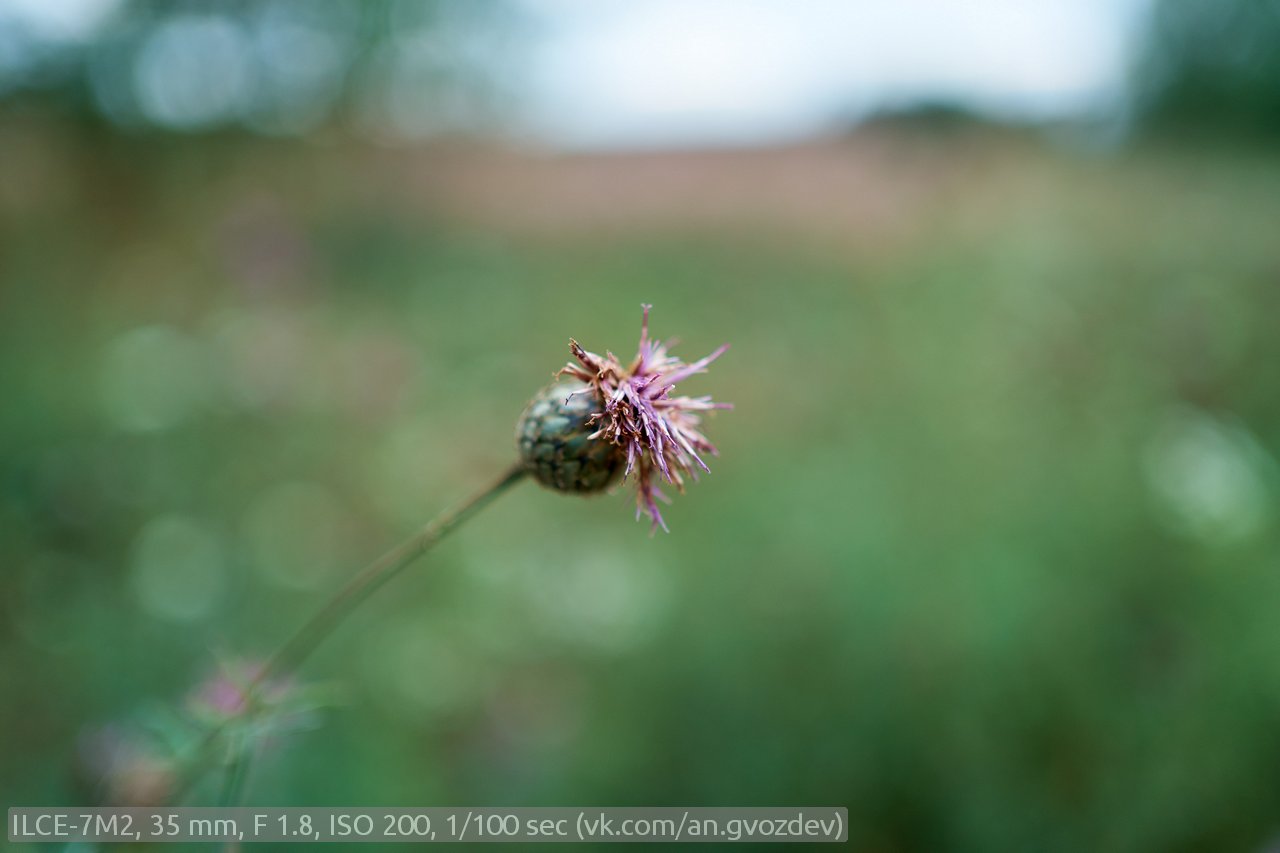 Auto focus
The SEL35F18F uses linear motors that provide extremely fast and very quiet focusing. When I did a video focus drag test, I didn't hear any autofocus noise at all during major focus changes, even when recording with the camera's built-in microphones. Focusing accuracy varies by camera. So for example, on the A7 with this lens, you can quickly focus on anything but what you need. And on the A7II, thanks to the additional phase sensors on the sensor, focusing is lightning fast, and where you need it. The same goes for focusing on the face and eyes.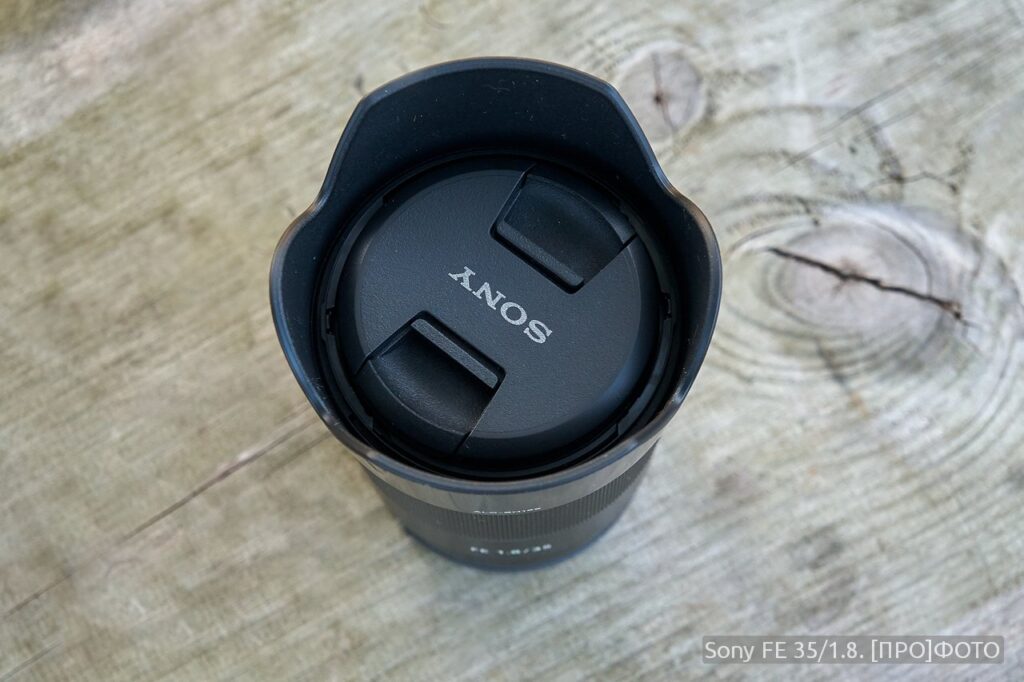 This makes it a very useful portrait lens and a very good addition to the 85mm F1.8 for portrait photography.
Sony FE35 image quality
So, we come to the main question: is the Sony FE 35mm F1.8 optically strong enough to stand out from competing lenses? The FE35 received the greatest possible support from Sony. Using the lens profile, the camera, when shooting in JPEG, corrects all the shortcomings inherent in it on the fly, and in the case of shooting in RAW, you can use it in post-processing in programs like CaptureOne.
There isn't much here that needs fixing. The lens has not very pronounced pincushion distortion and vignetting at an open aperture.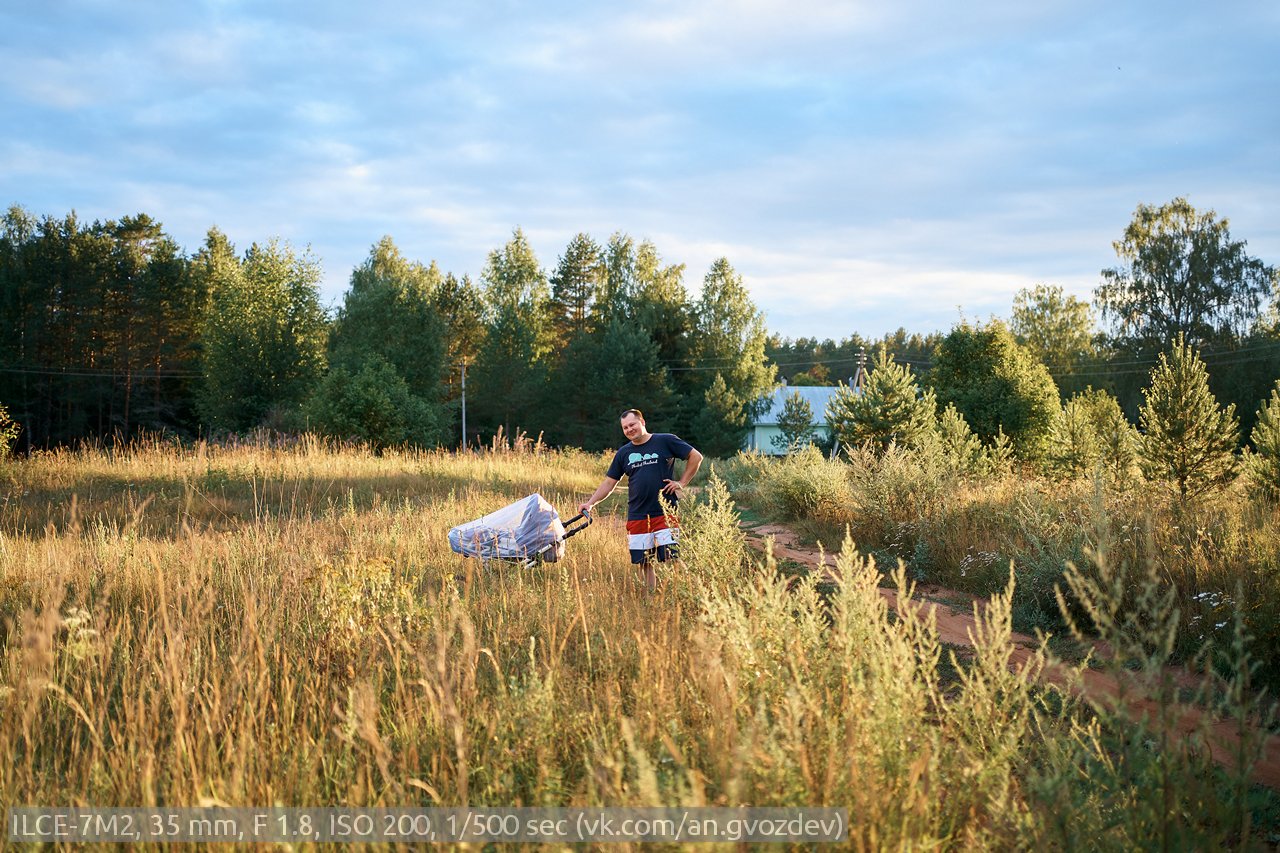 The FE35 exhibits a classic portrait-focused sharpness profile that prioritizes center sharpness over edge performance. The central part of the frame in the open is very clear and contrasting, and the corners lag behind. This is great for portraiture and general purpose wide aperture work, as the typical depth of field at F1.8 will be quite large.
In many cases, the biggest difference I saw between landscape images at F1.8 and a smaller aperture was that there was slightly less contrast at the widest aperture compared to images shot at the slower apertures. At F2, interestingly, there is a slight jump in contrast in the center of the frame, but the metering doesn't change at all (the histogram shows a slight shift to the left at F2). F2.8 shows an increase in contrast and resolution, sharpening closer to the corners (although they are still not sharp).
Optimal angular resolution is achieved at the more traditional F5,6 and F8, with some softness and loss of contrast due to diffraction at apertures of F11 and smaller. F22 has noticeably less contrast than F1.8.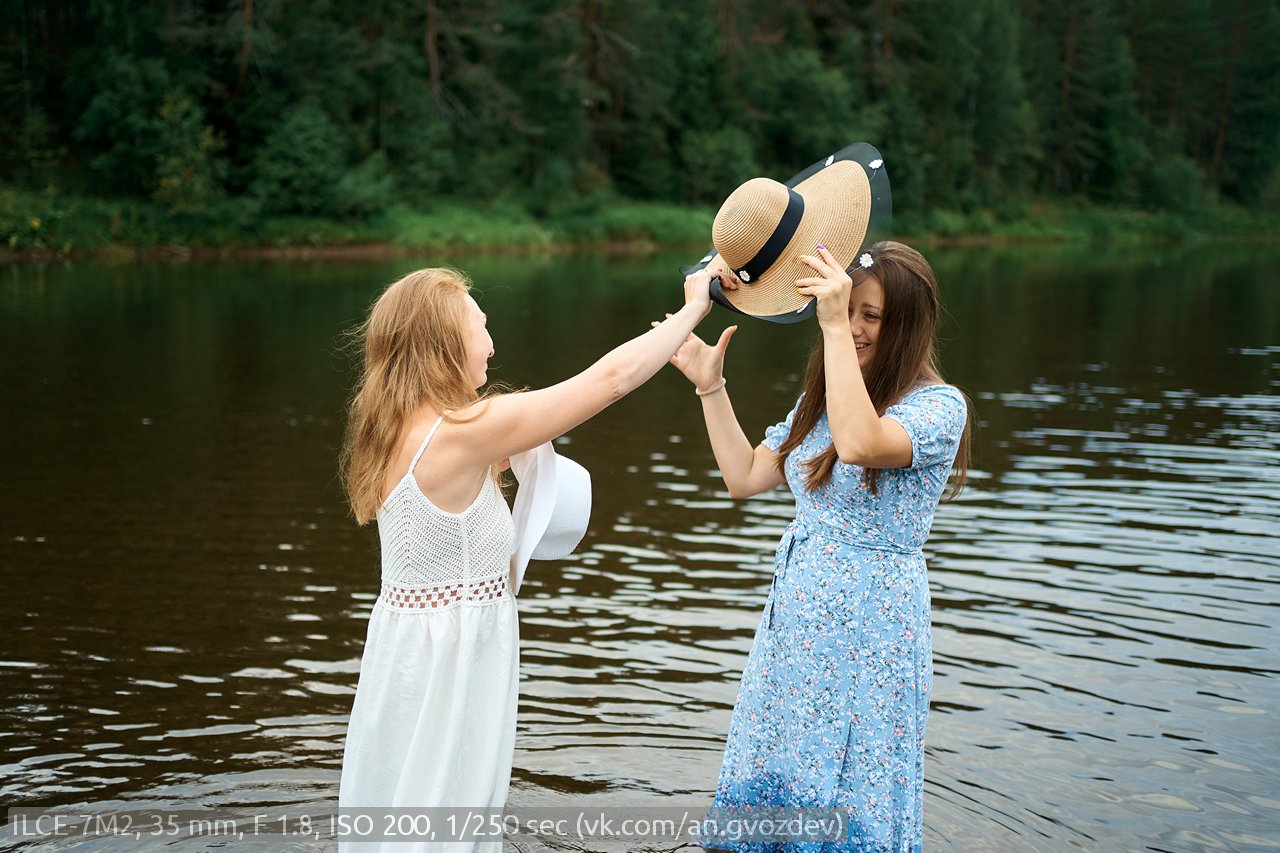 For many photographers, the Sony FE 35mm F1.8 will be sharp enough. As far as de-aberration goes, there is a slight purple fringing in front of the plane of focus and a bit of green fringing after the plane of focus, but neither is very pronounced.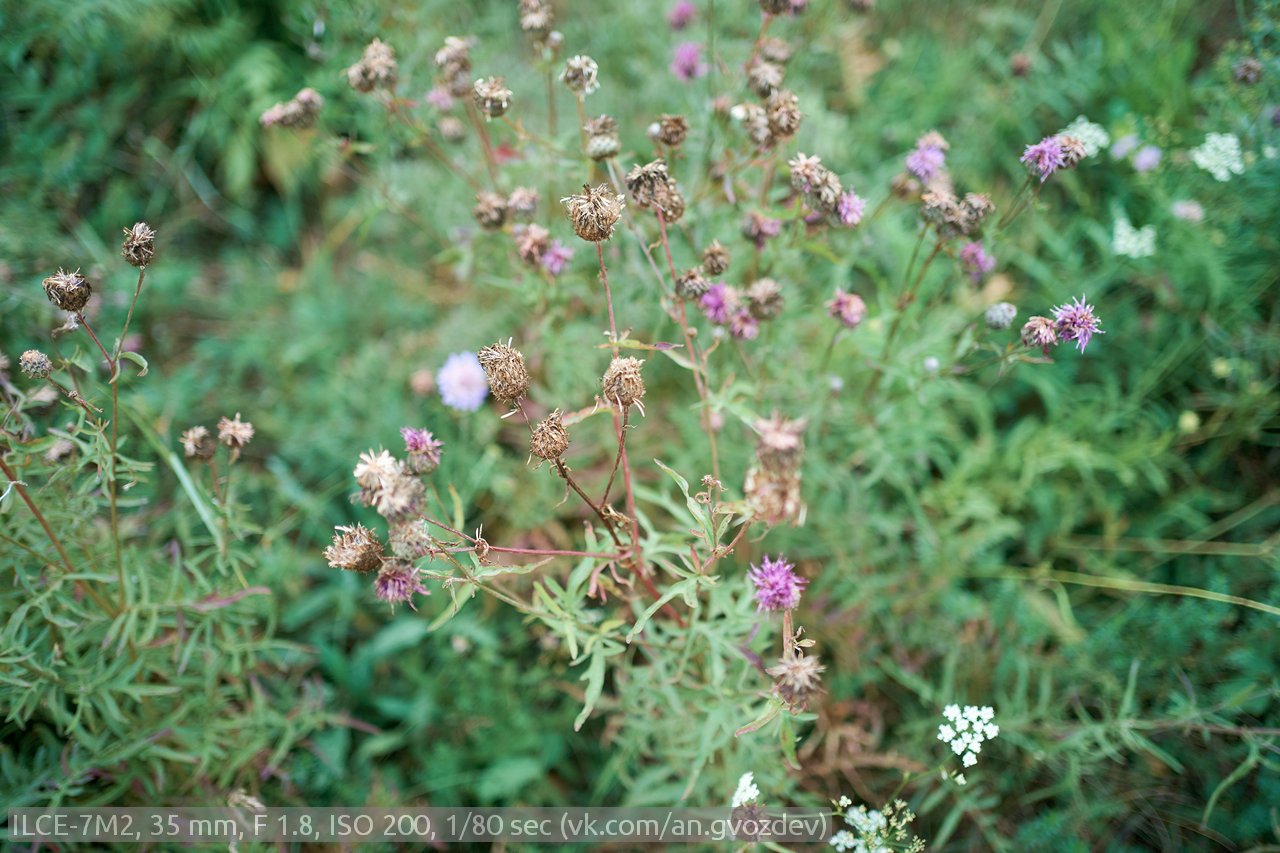 The bokeh looks pretty cool. This is of course subjective, so here are some examples so you can draw your own conclusions.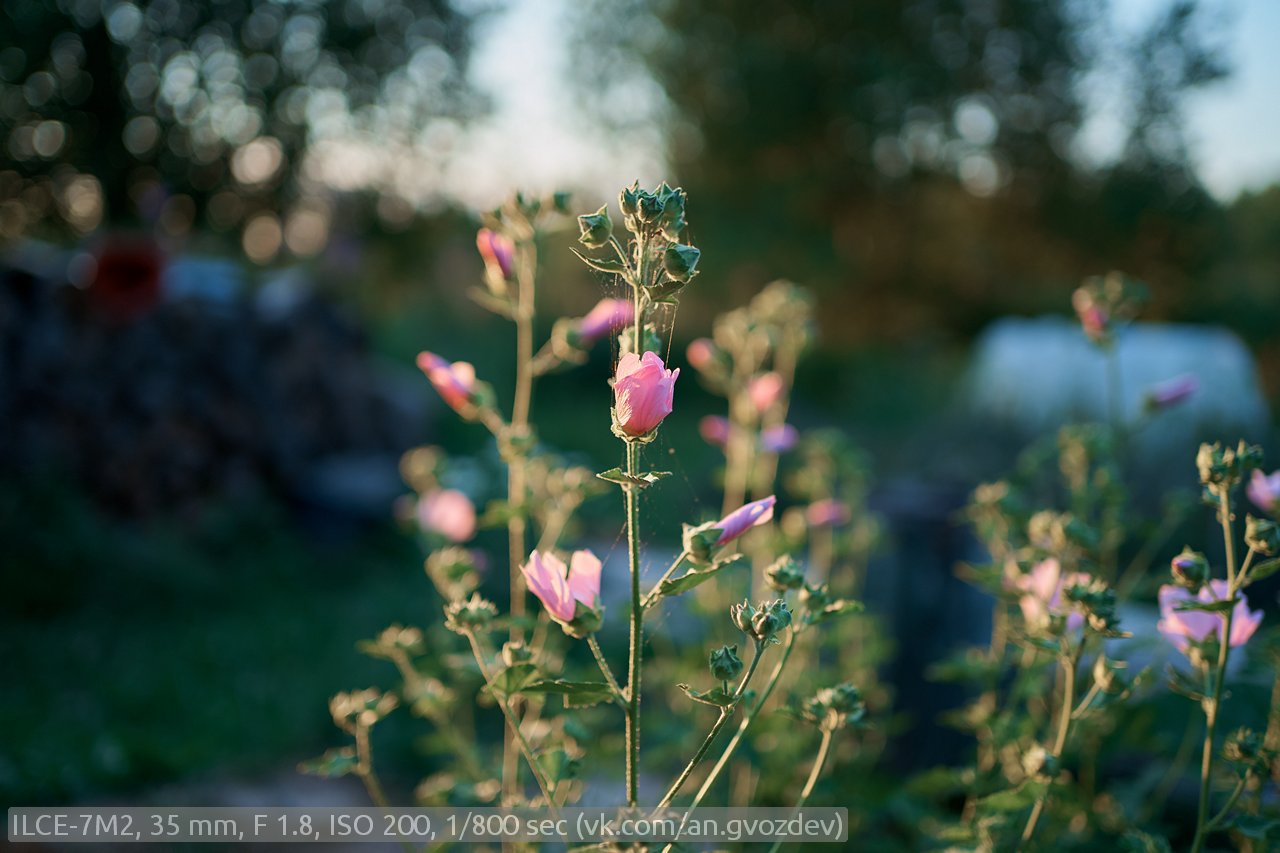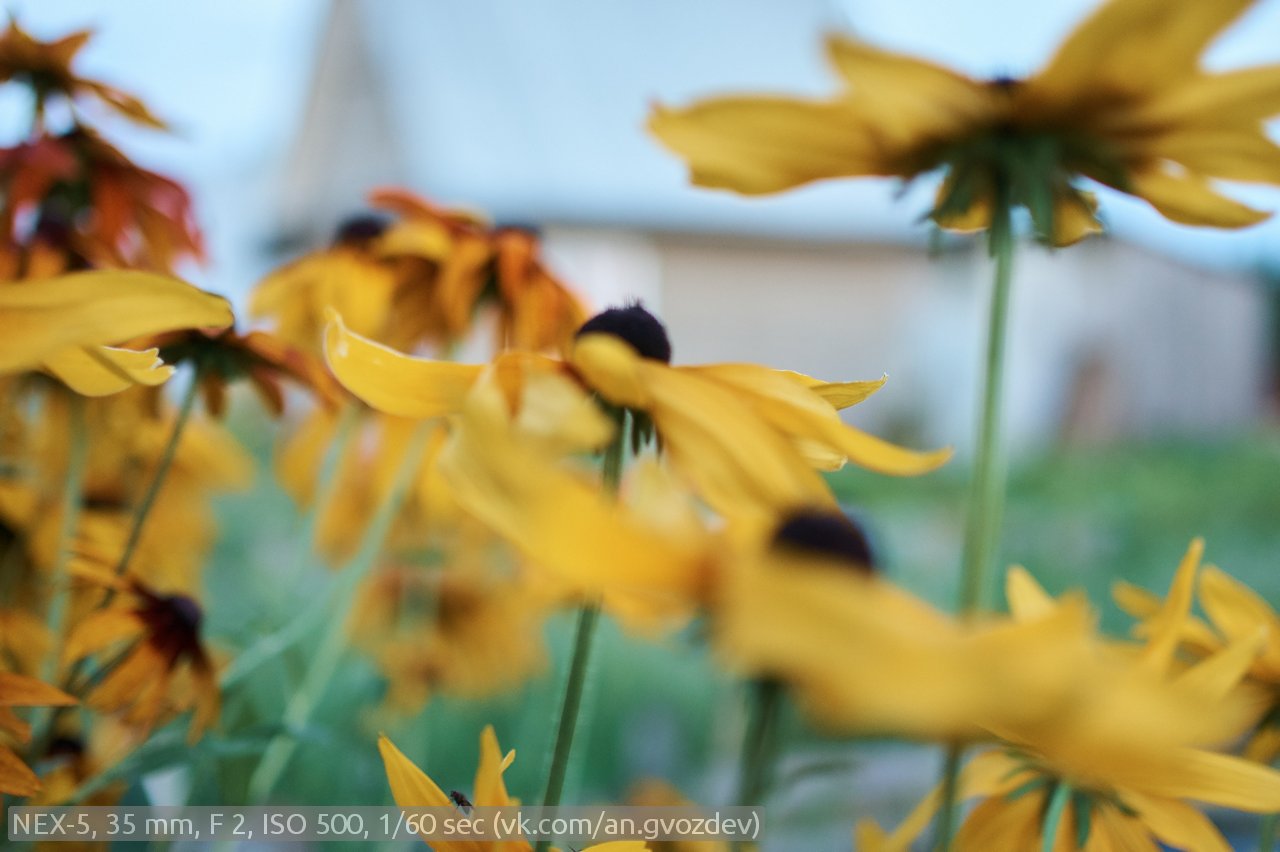 Glare resistance is very good open, with little loss of contrast and very little ghosting. I didn't have any real problems with it. At F1.8, there were quite obvious traces of a coma along the edges of the frame (it pulls the image very strongly). It becomes almost imperceptible at F5.6-8. In general, I am very pleased with the image quality from the lens.
Conclusion
It is small, compact and lightweight. Many people will leave a large lens at home and go for a smaller one instead, and are doubly sure to go for a smaller one that still has good optical quality. Autofocus performance is excellent and image quality is very good. Perhaps the only thing that can make potential buyers think is the price. At $799, it's not outrageously expensive by photography standards (where everything is expensive), but in a market now flooded with options at this focal length, photographers have plenty of choice on how to spend their money.
Samyang even has a decent AF 35mm F1.4, and there are various other F2.8 options that are about half the price. I think if Sony would lower the price even by $100, many of these questions would disappear.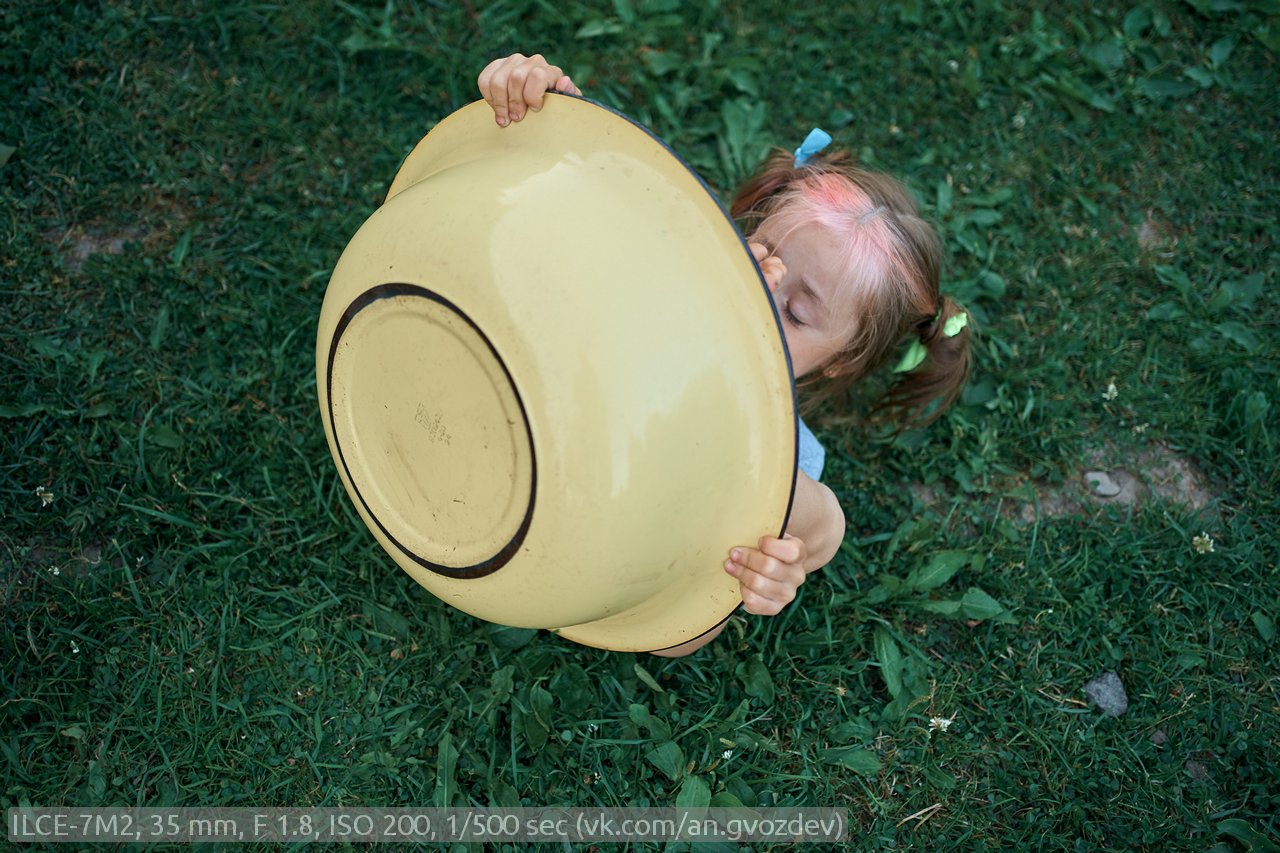 However, even at this price, I do not think that a person is being "ripped off". Sony has done a good job of making a premium lens, even if people don't automatically think "premium" when they see F1.8. The Sony FE 35mm F1.8 offers perhaps the best combination of quality, size and weight currently available for the 35mm distance on the Sony E.
Advantages
Weather sealing
Excellent autofocus. Quiet and accurate
beautiful bokeh
Excellent center sharpness
Good color rendering
Good light control and HA
MDF (0,22 m)
You can already work on 1.8.
Disadvantages
Vignetting, there are chromatic aberrations at full aperture
Price
Angles sometimes not very
Some coma on the open (stretches the image)
Specifications Sony FE 35mm f/1.8 SEL35F18F
Lens type standard
Focal length of a fixed lens 35 mm
Aperture F1.80
Minimum aperture F22
Sony E mount
Auto focus yes
Number of elements / groups of elements 11 / 9
Number of aperture blades 9
Dimensions (D x L) 65.6 x 73 mm
Weight 280 g
Sony FE 35mm f / 1.8 SEL35F18F sample photo (NEX-5)
Sony FE 35mm f / 1.8 SEL35F18F sample photo and video (A7ii)
Video sample Sony FE 35mm f / 1.8 SEL35F18F