Lens Sony E 2.8 / 16 SEL16F28 with sample photos, review.
When I took the NEX-5 off hand, it turned out that it came with two lenses in the kit. In addition to the regular one, 18-55 was also a fix-shirik Sony E 2.8 / 16... A strange combination, I thought. Why exactly 16 and not 24, for example? Unclear. Well, okay, let's leave it on the conscience of the manufacturer and move on to the lens itself.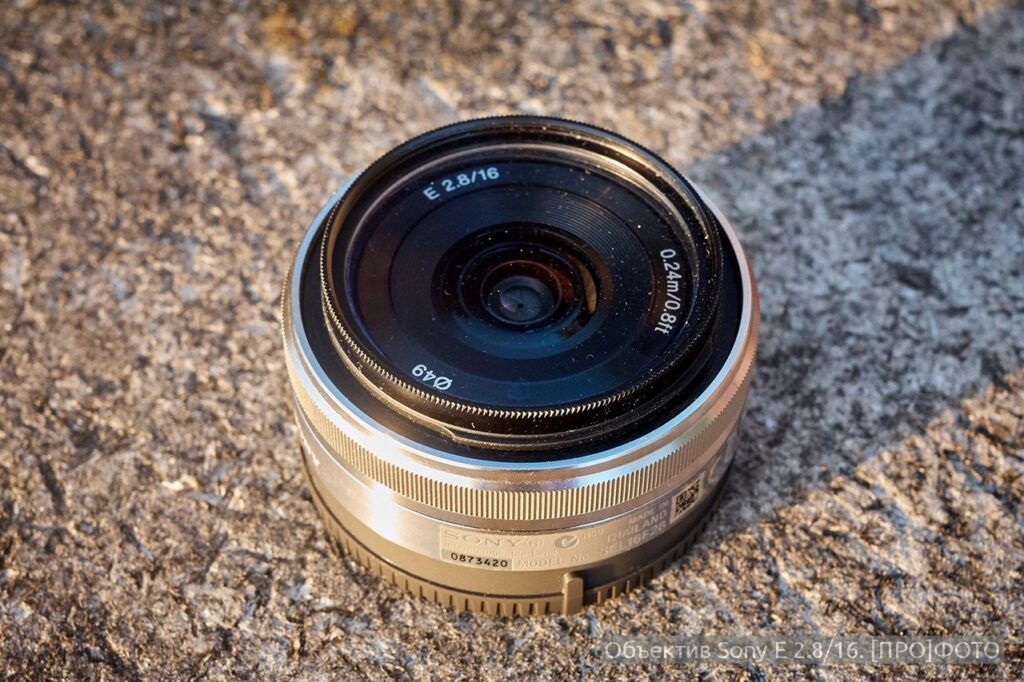 Sony E 2.8 / 16 is light and small. Less than a Canon pancake (this is the smallest I could handle up to 16 / 2.8 from Sony), but sharp and fast. On the body there is a focusing ring that does not have a travel lock, that is, it rotates freely. Focusing is instant and silent. And due to the fact that the lens is also wide-angle, focus misses from f4 and above are almost invisible. There is no stabilizer, but for such a focal one it is not needed. The lens also fits on full-frame cameras, not just on the Nexes. On the Sony A7II with its matrix stabilization, we can say that this is a lens that will not be blurred even at a shutter speed of 1/5 and handheld shooting.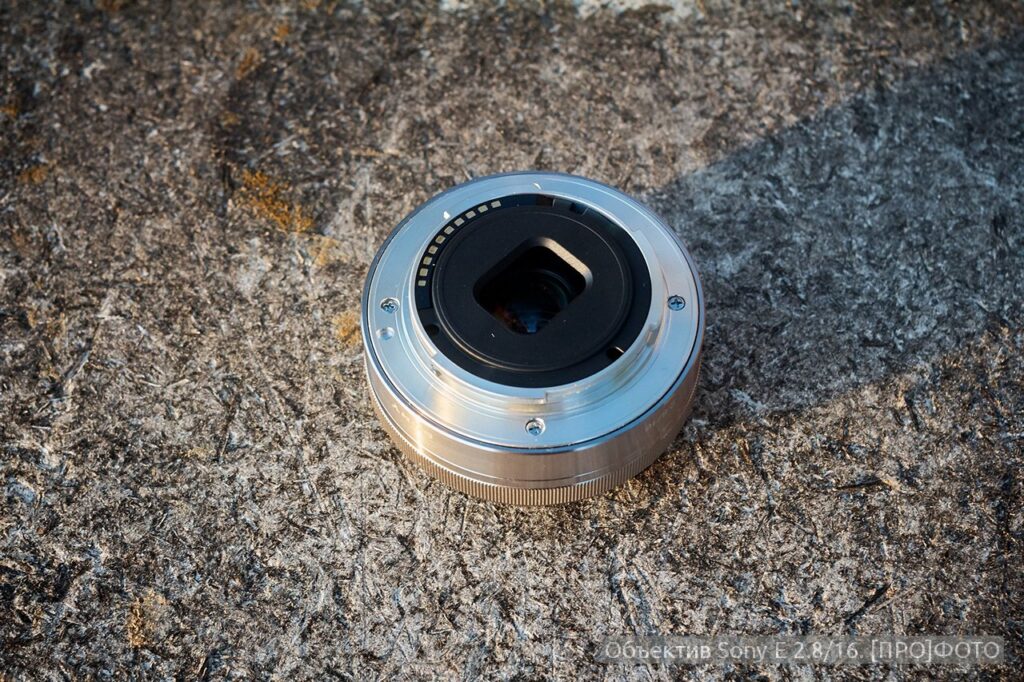 Together with the Sony NEX carcass, the Sony E 2.8 / 16 form a compact bundle that you can take with you everywhere. Certainly, for a street, this bundle is a very outstanding acquisition. With a NEX-type camera, they don't pay attention to you when you shoot even at point-blank range. The dimensions of the kit generally give you away as some kind of amateur tourist. Still, the Nex's shutter had silent shooting, so it would be possible to quietly take very closest pictures. Well, the focal length of the lens kind of hints that in order to capture something unusual, you need to be in the thick of things.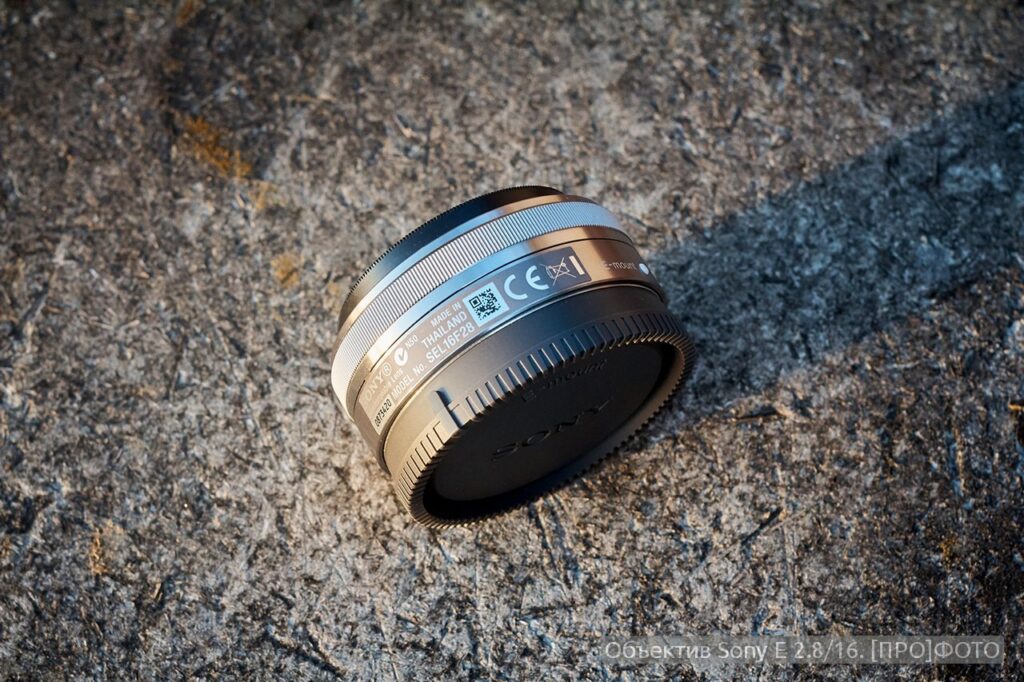 The SEL16F28 has a minimum focusing distance of 24 centimeters, and thanks to its angle of view, you can get closer to your subject and create a picture that is not available with large focal length lenses. Despite the fact that the lens is not suitable for shooting architecture, and when shooting groups of people, you need to carefully select their location in the frame, nevertheless, I very rarely wanted to shoot this lens and change it to something else.

There are no complaints about the image quality of the lens, but at first there were, since the lens came with a protective filter, whose surface and enlightenment were worn out by time. Not paying attention, when I looked at the photos, I made a hasty and wrong conclusion. I even recorded it on my paper, because in backlighting conditions the picture looked like an old soapbox. Removing the filter, it turned out that the loss of sharpness and detail, as well as color distortions at the boundaries of contrasting objects disappeared. Magic. These photos are not in the review, because the quality was really wild.

By the way, having 2 Sony NEX cameras with a standard 18-55 lens in the kit, and with this glass, on my travels I often took out the kit with the compact Sony E 2.8 / 16. Just because you pressed the button with it, and you don't wait for the camera to focus. Especially useful when shooting on the go. And the hand-held video turns out as if the camera has a stabilizer.

Next




Sometimes I buy photographic equipment from the USSR and not only. You can offer your write me. Help the project: 5469 1200 1062 4624. Comments can be left without registration and SMS