Vega-12B is a standard lens for medium format SLR cameras for Kiev-60 and Kiev-6S. Bayonet B, aka Pentacon Six.
In order to install Vega-12B on small-format digital equipment, an adapter is required. Quite an expensive adapter, in the case of Sony Nex, but slightly less expensive for Canon. The working length of the lens allows installation on any SLR and mirrorless camera in both full-frame, APS-C and smaller formats. At the same time, small-format cameras acquire a reduced viewing angle compared to the medium format. Of course, it would be nice to have a medium format mirrorless camera on hand to test the lens, but alas. The test was made on FF Sony A7II. For installation, a bicycle was invented from several adapters and macro rings, simulating the height of the Kiev-6C mount, which made it possible to shoot by simply attaching the lens to the camera.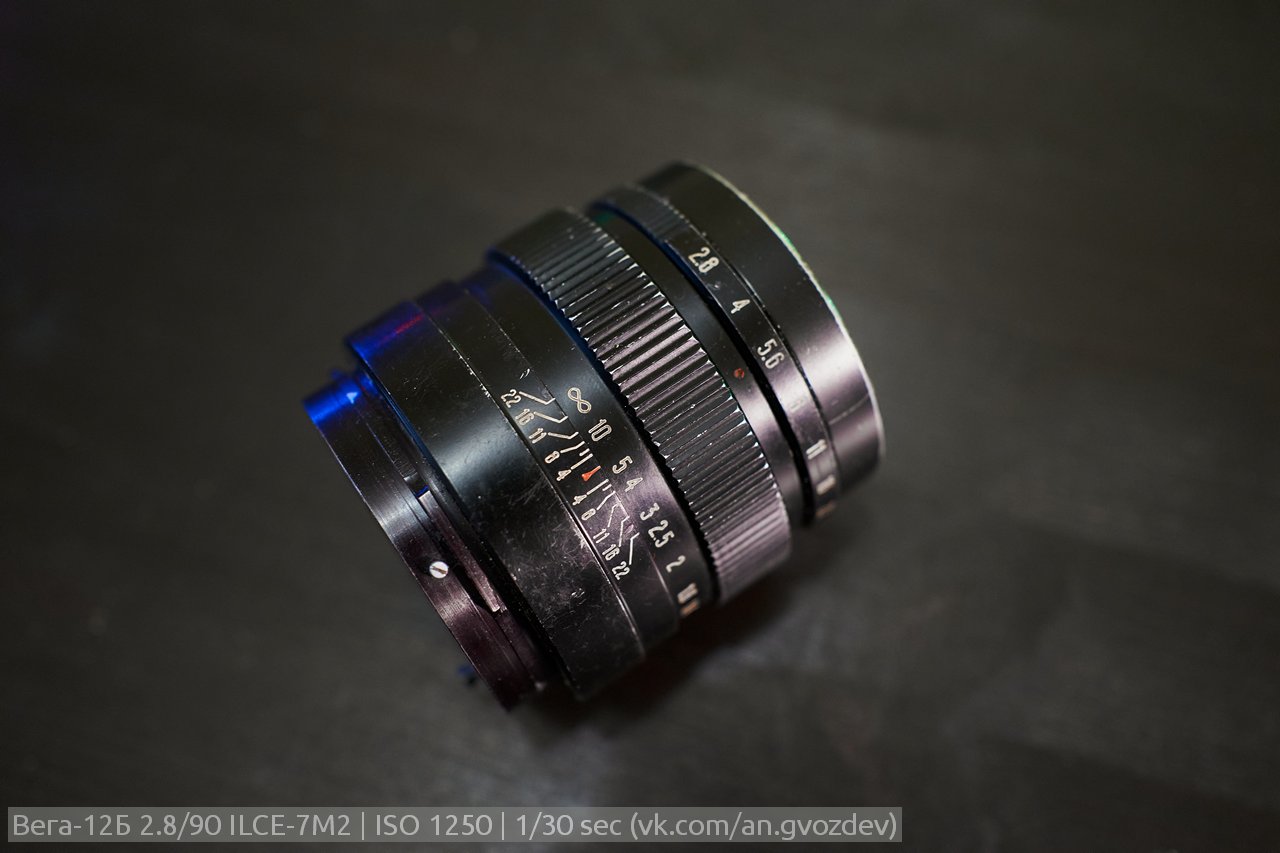 By the way, in the USSR, standard lenses were quite good, and Vega-12B is a confirmation of this. Good picture sharpness, plastic and background blur. "Softness" at an open aperture, allowing you to shoot female portraits. Pure color, good balance of contrast and color. The lens was produced at the Kiev Arsenal plant, it has a jumping aperture mechanism, because the cameras at that time already used TTL metering at an open aperture.
Early Vega-12Bs had non-blackened aperture blades and white engraving on the case that either faded over time or was initially yellowish. Later lenses already came with dark gray petals. After testing both copies, I came to the conclusion that there is no difference in the photo under the conditions in which the test was carried out.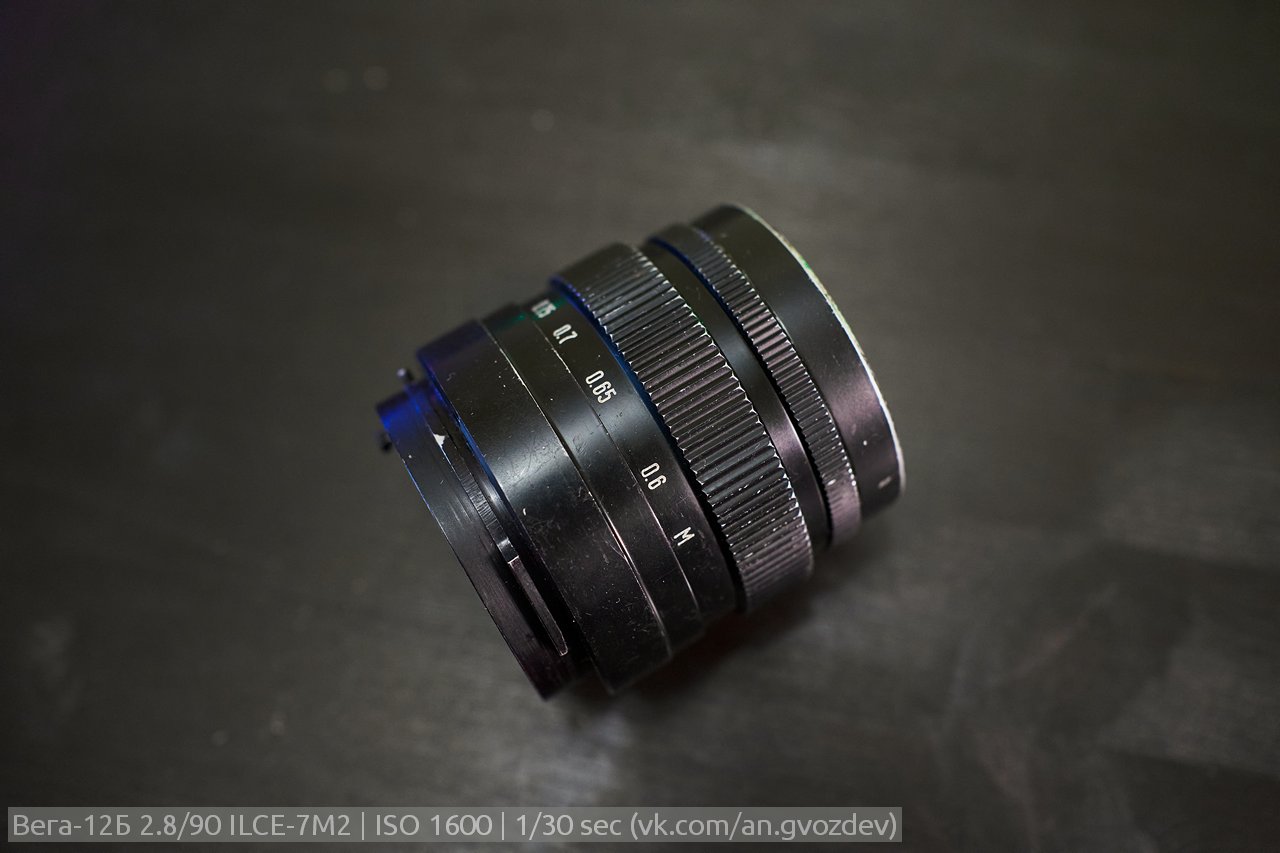 It is convenient to work with the lens, as it is large enough to feel the controls. In addition, the aperture and focus rings have a height difference, so there are no questions about ease of control. The focus ring stroke is soft, and the aperture ring stroke can be made both tighter and freer, since the outer and inner parts of the lens are connected by screws in a vertical plane, as if pressing the part with the optics to the part with the helicoid.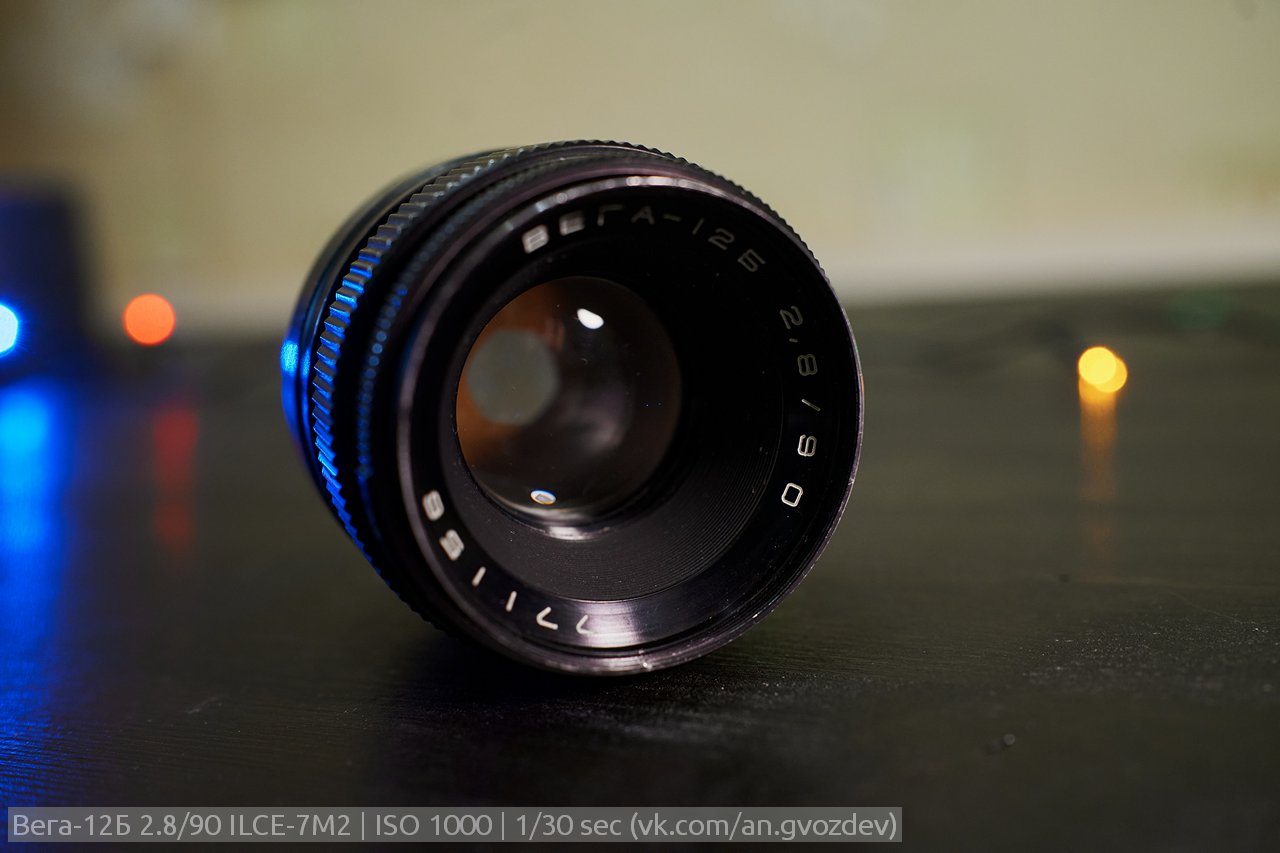 There are only six aperture blades, and they fold into a hexagon. Aperture is a sore point in this lens. If you use the lens on a camera with its intended purpose, you will notice that the aperture slows down on many. The reason for this is the old grease, or its excess, and dust that has got inside the lens. How to disassemble and eliminate the sticking of the diaphragm on the Vega-12B, I wrote in this article:
The lens is easy to disassemble and adjust. Vega-12B is a classic manual lens for film technology, which has:
Good image quality
Universal focal length for medium format cameras
Easy to use with any small format digital camera through P6 adapter
Manual focus control
Manual iris control
The ability to shoot without looking into the viewfinder by setting the lens to hyperfocal distance
Depth of field calculator on the body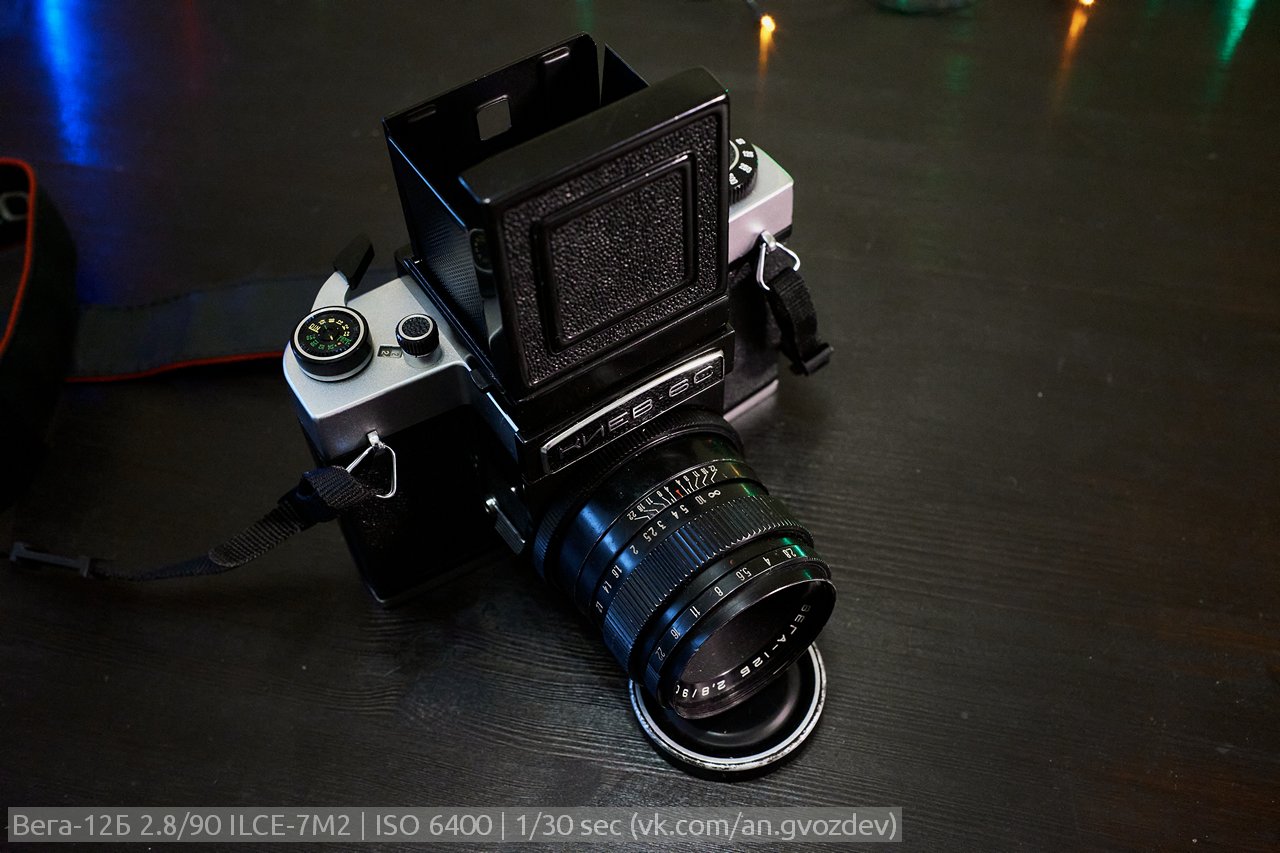 Next




Sometimes I buy photographic equipment from the USSR and not only. You can offer your write me. Help the project: 5469 1200 1062 4624. Comments can be left without registration and SMS