Sankyo Kohki Komura 200mm / f 4.5 - one of the lightest and most compact telephoto lenses in the focal length range up to 200 mm

This photographic lens has 16 aperture blades. which in the range of f / 8.0 - f / 16 form a "gear" hole when closed. How does this affect the character
hips
I didn't really see it - although a faint resemblance of a "star" in the pictures is noticeable. At f / 22
diaphragm
forms a smooth round hole.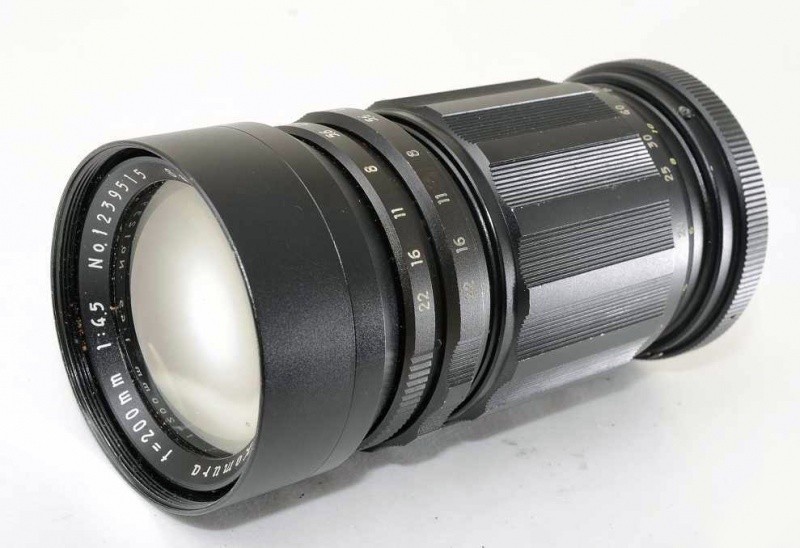 Sankyo Kohki Komura 200mm/f4.5 easy to focus, has a preset aperture ring. It is characterized by a pronounced golden character of enlightenment. The minimum focusing distance is 2,5 meters. The lens is well assembled, I got it for the test in a branded leather case with a zipper.
The lens is sharp enough already from an open aperture, has a soft pattern, and is flexible. The color rendition slightly fades into warm tones. In general, the lens produces a fairly saturated picture, dense in colors. The chromatic aberration level is low and easily corrected in the photo editor. Vignetting is subtle.
I would like to express my gratitude for the lens provided to Dmitry Terskov.
Sankyo Kohki Komura 200mm / f 4.5 sample photo
Photographer, consultant, teacher