I had this lens in my hands for a very short time - therefore, in this publication I will post several pictures taken by other authors.
Vega-3, first of all, amazes with its enlightenment. It's great! And looking at it as well as the build quality lens, with sadness you think - it means they could? So you knew how to make good lenses even then? Yes - they could and could, when it came to small-scale batches. The Vega-3 lens was equipped with cameras Zenith-4, which was produced only 19 units. These cameras turned out to be capricious in their work, quickly broke down, so their production was stopped in favor of the "traditional" Zeniths. And together with them, they stopped the release lens Vega-3 (after all, his bayonet was designed only for "my" camera). True, Vegu-3 was also produced for the Zenit-5 camera. And some lenses were very unusual.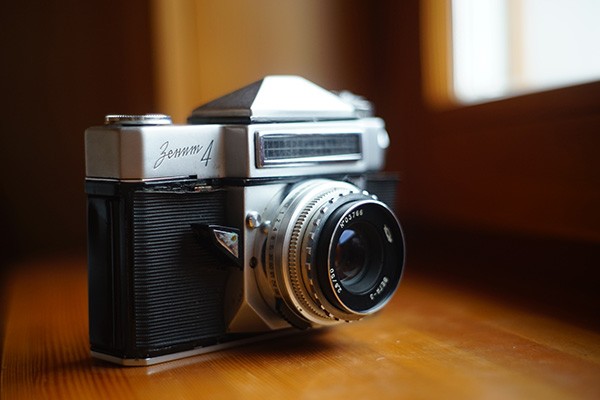 The lens is quite sharp open. There are only five diaphragm blades, so that closing the "nut" in hips appear very quickly. Color rendition and contrast lens amazing. Even without a hood, it produces a very clear, "convex", three-dimensional picture.
And the very nature of this picture can be described precisely by the word "impressionism". Somehow the lens makes the contrasting lines "embossed" at the border of the regions, which gives the picture a completely unusual character. It seems as if the picture was created not by a camera, but by an artist who strongly and generously applied strokes to the canvas ...
However, all of the above is only true for a well-lit scene. If you shoot in the shade or in diffused light, Vega-3 will give you just a calm, balanced, harmonious picture ...
Shooting with a lens on a modern camera is both easy and difficult at the same time. Have lens very rare bayonet, for which even there are adapters, but they are prohibitively expensive. However, you can do it easier - take two M39 extension rings, an M39-Sony E adapter and simply press the lens to the adapter - it bayonet fits perfectly into the opening of the macro rings. The diaphragm lever will need to be held with your finger.
It is clear that in this case we are not talking about any reportage shooting, but a number of test shots can be taken - as you can see below. Let me remind you that the first picture does not belong to me, but is taken from the LensClub.Ru website.
Vega-3 sample photo
Photographer, consultant, teacher, candidate of historical sciences
/2015/08/seriya-obektivov-vega/




Sometimes I buy photographic equipment from the USSR and not only. You can offer your write me. Help the project: 5469 1200 1062 4624. Comments can be left without registration and SMS