For many years I have been writing reviews on lenses, but this is the first time such a techno-fetishist's dream came to me ...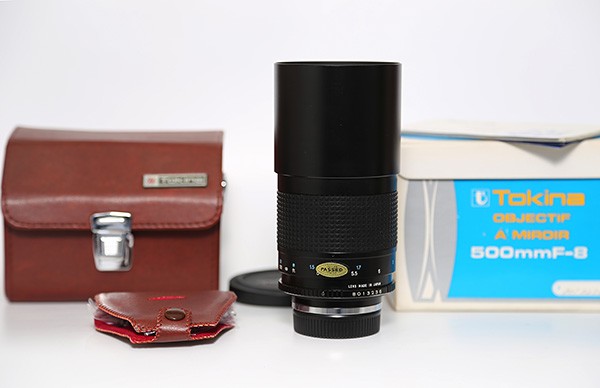 Leather case, documents, lid, lens hood, case for filters ... and all this is so carefully made that it is simply pleasant to hold in your hands! As if they were touching a handicraft ...
Optically, the lens was not surprising. That is, it didn't impress, but it didn't upset either. If you used MTO, then you can safely be proud of the domestic manufacturer - I did not notice much difference in sharpness, and in the drawing as a whole.
But I note that the Tokina TM500 f / 8.0 is perceived as a lighter and more compact lens. However, all this is at the level of sensations.
I think that first of all this glass should be purchased not by those who hunt for birds, but by lovers of a truly high-quality thing. According to the principle - "so that it was." In order to get it out once a year, gently brush away invisible dust and get pleasure from just holding this lens in your hands.
PS
Please note that the depth of field is quite small even at a great distance. I deliberately made an enlarged fragment of the frame with twigs. The shooting distance is exactly 100 meters.
Tokina TM500 f / 8.0 sample photo
Photographer, consultant, teacher, candidate of historical sciences



Sometimes I buy photographic equipment from the USSR and not only. You can offer your write me. Help the project: 5469 1200 1062 4624. Comments can be left without registration and SMS