The autofocus high-aperture telephoto lens Tamron SP AF 70-210 mm f / 2.8 LD 67D was produced for over a decade, but, nevertheless, today it is a rather rare glass.
The lens is well assembled and easy to operate. When focusing at close range, the focus will sometimes hunt (even on a sunny day). At the same time, getting into focus is almost always accurate.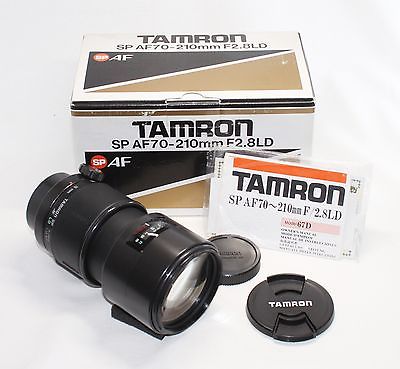 The colors are pleasant, light, fresh
Chromatic aberrations are noticeable in the open - even, it would seem, in situations that do not particularly provoke them.
The bokeh is not bad, but, in my opinion, in the conditions of a variegated background, sometimes a little nervous
Sharpness is normal, but this lens cannot be called ringing sharp when open. I compare to a reference lens - Canon EF 70-200mm f / 2.8L USM II
In general, the lens justifies itself for its money. If I used it in my work, I would try to choose a relatively flat background.
The first example shows the nature of the pattern on a fully open aperture from a distance of 70mm and 210mm. Below is a couple of photos (crop) showing an example of HA.
Sample photo Tamron SP AF 70-210 mm f / 2.8 LD 67D
Photographer, consultant, teacher, candidate of historical sciences
Tamron



Sometimes I buy photographic equipment from the USSR and not only. You can offer your write me. Help the project: 5469 1200 1062 4624. Comments can be left without registration and SMS