Aviar lens is a lens for large format cameras. Already from the picture it is clear for which camera this lens was intended. Having focal length 210mm, it covered the 13x18 cm field of the frame. That is, there is a temptation to call Aviar the "father" of the widespread format lens Industar-51 (fortunately, their luminosity is the same). But…
With mixed feelings, I began to make a tube for this lens. Well, what will I see in the pictures? Predictably high sharpness? Predictably flat hips? Or poor contrast?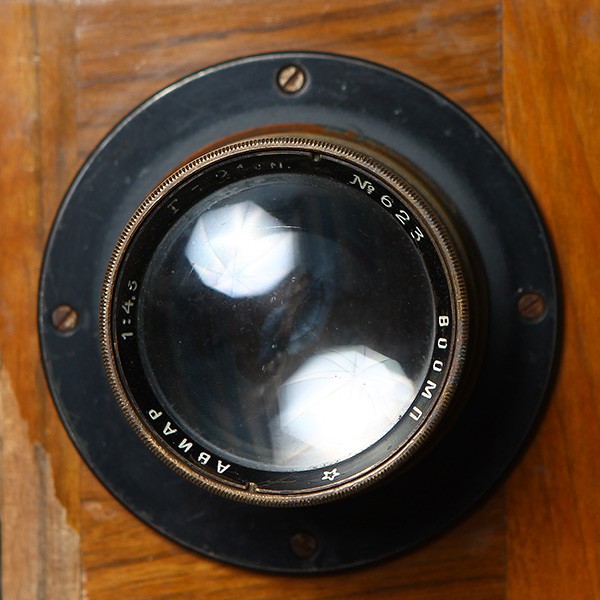 And so it turned out. True, the weak contrast also depended on the tube - I was too lazy to matt the black paint inside. Yes, and Aviar's hood would not hurt - considering that it was assembled, most likely, before the war ...
In general, Aviar is an entourage lens. It looked great on my FKD camera when I put it in the place of the usual Industra-51. Brass, a star on the frame, forgotten letters VOOMP ...
This lens will be a delight for the collector, but not for the photographer.
And here's what information they shared with me:
There was TTN (Taylor, Taylor & Hobson). Another Taylor (namesake), but already from Cooke, calculated a triplet. The production of which was taken up by the very same TTH (there were other firms, but this was the first and, probably, "the most"). The lenses were marked as TTH Cooke Anastigmat Series *, by agreement the inscription "Cooke" - commercial designation / name. Aviar was calculated during the First World War, and it was still produced by the same TTH (marked TTH Cooke Aviar). It was considered better than its counterpart among the Germans.
Tessar - obtained by gluing 2 elements, from 4/4 (Dialyte?) -> 4/3. The "cook" recounted by the Germans is Heliar (5/3) from Voigtlaender (before that, they also produced a triplet by agreement. Those that I saw had an aperture of F / 7.7, while TTH had F / 4.5 and even F / 3.5). And Universal Heliar, as a worthy competitor to the popular TTH Cooke Portrait Series II. The modern company "Cooke Optics" is a descendant of TTH and still produces lenses for photography.
Aviar sample photo
Photographer, consultant, teacher, candidate of historical sciences



Sometimes I buy photographic equipment from the USSR and not only. You can offer your write me. Help the project: 5469 1200 1062 4624. Comments can be left without registration and SMS