Reading criticisms about modern cameras, sometimes I want to ask: "Comrades, from which photographic paradise did you come down? Where did you manage to enjoy the unsurpassed ISO, excellent noise control, incredible rate of fire and other wonders that you so lack in modern cameras - for example, in the same Sony A7 II?»
My work with mirrorless cameras started in 2012 when I bought Olympus E-PL1 (seduced by its weight and dimensions in the conditions of difficult hikes). Alas - the excess of pixels and the small size of the matrix led to the fact that RAW stretched poorly in any editor. I sold that mirrorless camera without any regret and only bought this type of camera again three years later.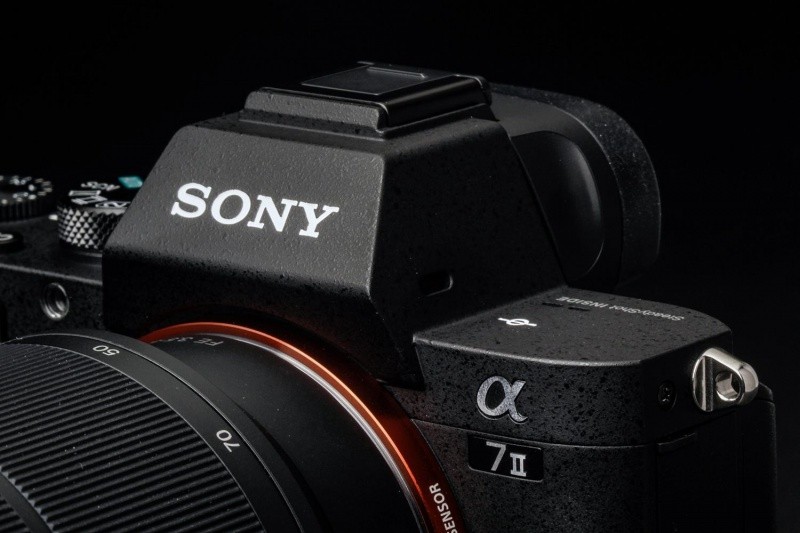 This time in my hands was Sony NEX C-3... Big matrix, balanced pixel count, high working ISO, great colors ... What more could you ask for? An electronic viewfinder, of course!
This is how I acquired Sony NEX-6... It would seem that it was worthwhile to calm down. But the old dream haunted - to pick up Sony A7 Mark II.
Full frame! The ability to install any manual optics! And - ta-dam! - stabilization on the matrix!
And now, when the coveted camera is in my hands, I cannot resist asking:
"Comrades, are you getting drunk?"
The first serious camera in my hands was in 2006 - Canon EOS 30D... Working ISO barely reached 1600. Continuous shooting speed left much to be desired. The focusing system is the same. But the camera turned out to be a real working tool!
What can we say about the following Canon EOS 7D, Canon EOS 5D Mark II, Canon EOS 6D и Canon 5D Mark III... Each camera was more perfect than the last! And about the latter, I wrote a word, which I will repeat now: "This camera suits me so much that I will shoot it until it breaks."
Those who criticize modern cameras seem to like to criticize, not to shoot. Let's take finally Sony Alpha ILCE-7M2, to which the review is devoted. Yes - let's just pick it up!
Normal ergonomics
The camera fits into the hand, like a glove. Everything is thought out - from the size of the grip to the quality of the rubberized coating. The camera is not only comfortable to hold in your hands - it is PLEASANT to hold it in your hands. True, this does not apply to people with large palms.
The camera is balanced in weight - when placed on a flat surface, it does not fall under the weight of the same "fifty dollars", as was the case with the Sony NEX C-3 and Sony NEX-6. It is very convenient to insert and remove a flash drive (Sony NEX C-3 and Sony NEX-6 had certain problems with this)
Incredible - just incredible - the number of buttons on the case!
Moreover, a bunch of them are programmable. Moreover, the Fn button provides access to a rich on-screen menu. What's more - you can customize this button separately for additional menu customization through the viewfinder - further expanding its capabilities. In general, the functionality of the Sony A7 Mark II is so high that it is at least silly to make claims like "The video start button is inconveniently located!" Not satisfied with the video recording button on the CAMERA? Buy a camcorder, what's the question.
Viewfinder
Bright, clear, with full frame coverage and the ability to quickly change the displayed information (it is important for me to track the histogram, for example)
ISO
Maximum ISO 25600, of which 6400 can be called workers. Moreover, the built-in noise reduction copes with its work so well that for the first time I began to leave it on in the camera (before that I always removed noise only through NoiseWare Professional or Denoise Projects Professional). I note that when shooting stationary objects, multi-frame noise reduction also manifests itself very well - we can say that in this case, noise on ISO 6400 are practically invisible.
True, it should be noted that the Canon EOS 6D and Canon EOS 5D Mark III have a noise situation on ISO 6400, nevertheless, is better - the lower pixel density affects. The matrix noise is especially strong on ISO 6400 manifests itself during video shooting. Moreover, if you put a cropped lens on the camera, like the Sony 16-50, the noise will sometimes go off scale (after all, in this case, not the entire area of ​​the matrix is ​​used). So on the Sony A7 MkII, even with a full-frame lens, I prefer to shoot at values ​​up to ISO 5000 inclusive.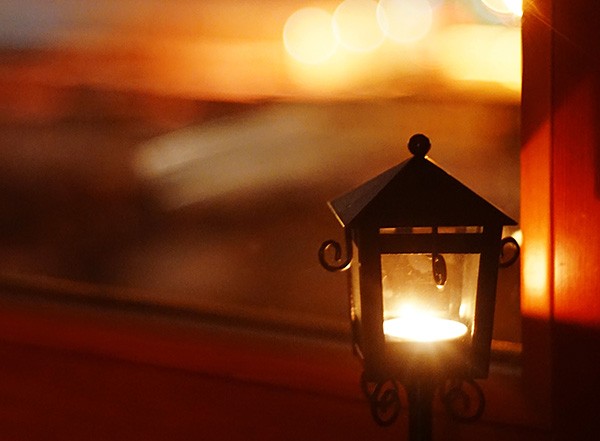 ISO 5000, intra-chamber noise reduction, value "Normal"
RAW
Great for Capture One editor. To be honest, I would advocate that the full-frame sensor had not 24MP, but somewhere around 20 - then the situation with noise and dynamic range would be even better. It is no coincidence that the Sony A7s has only 12 megapixels left ...
I am using uncompressed RAW format. Of course, the pictures get very heavy - up to 40 MB. But luckily for this case, I have a 64GB high-speed flash drive.
Auto focus
Fast and tenacious. It copes with its work even in dimly lit rooms when focusing on low-contrast surfaces (largely thanks to the autofocus illumination). When working with manual glasses, the Focus Peaking function is excellent, which not only highlights the contours of objects caught in sharpness, but also helps to determine the depth of field by eye. In addition, you can hang a focusing magnifier on the programmable keys - and then getting into sharpness is guaranteed.
Burst shooting
Burst shooting speed - 5 frames per second. Maybe not enough - but only for sports reporters, war photographers and animal painters.
Image stabilizer
On-sensor stabilization coupled with stabilization lens give excellent results. If shooting is carried out on a manual lens, the matrix stabilizer sometimes cannot extinguish some fluctuations. But this fact is mostly found only when shooting video. However, these small fluctuations are then easily removed in the same Mercalli editor, for that matter. Moreover, the jitter of the image is so minimal that Mercalli will remove it very delicately, without blurring the picture.
However, with filming a video via autofocus adapters using lenses with bayonetohm EF highly recommend do not trust the automation, but in the camera menu in the SteadyS Settings in the Adjust. SteadyS. set the manual mode and specify the desired one yourself focal length! The difference with automation in the quality of stabilization after that becomes enormous.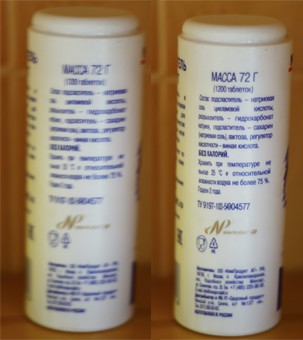 1/4 shutter speed with and without matrix stabilizer. The shooting was carried out with a manual lens "Jupiter-8" with a focal length of 50 mm. To be sure, several series were carried out, each of which showed a significant increase in image clarity with the image stabilizer on.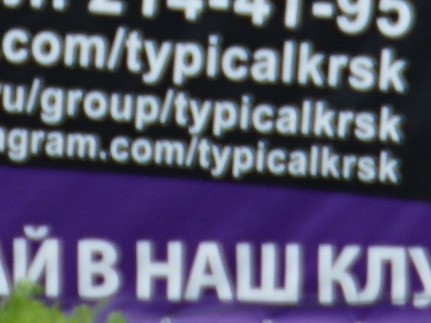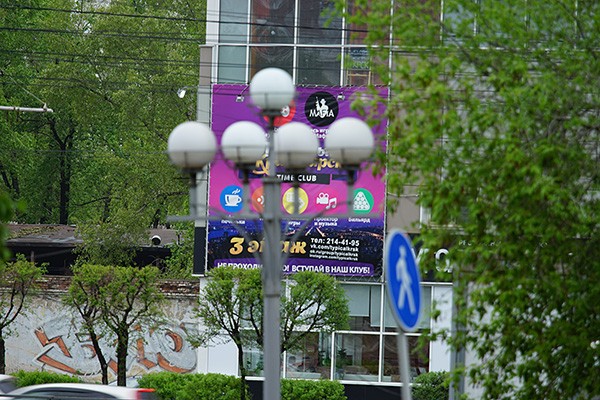 Canon EF 70-200 f / 4.0L IS lens + Canon EF 1.4 III extender. Focal length 280mm. Distance to the subject - 100 m. Hand-held shooting, excerpt 1/20. The stabilizer is set to 50mm (the effect is weaker at 300mm)
Below is an example of video stabilization shot with the Sigma 24-135mm f / 2.8-4.5. Focal length 135 mm, SteadyShot setting for it is made manually! This greatly increases the effectiveness of the stub.
Applications
Playmemoriescameraapps.com allows you to install a variety of applications on your camera, both free and paid. I purchased an app that simulates a gradient filter, as well as apps that implement work with timelapse, bracketingfocusing and the so-called "film frame".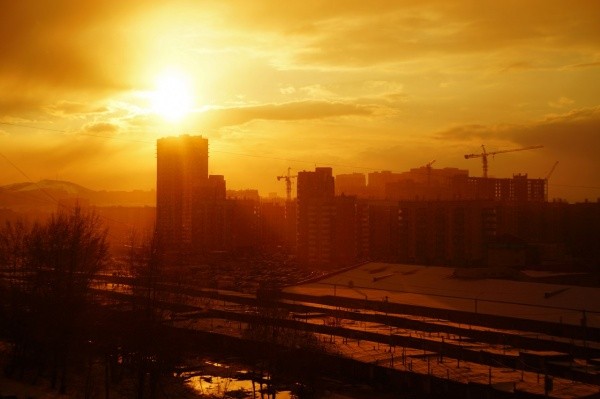 HDR Sky App, Sunset Function
Below is a video captured with a Sony A7 Mark II. Lenses: Sony 16-50 OSS, Canon FD 28mm f / 2.8, Canon FD 55m f / 1.2 SSC and Kaleinar-3B. At the same time, evaluate the work of the stub.
***
All in all, the camera gives the photographer everything a photographer could want for quality photography. Only a professional reporter can make real claims to the Sony A7 Mark II. Well, maybe also a photographer with large palms - perhaps for him the camera will seem "clumsy". Indeed, despite the richest functionality, the Sony A7 Mark II is inferior in ergonomics to DSLRs due to its size.
I will tell you separately about the menu. It is not the most convenient to read, so I converted its graphical form to "Mosaic" - so it is at least a little easier to navigate. And since the conversation turned about the menu, I sadly note that it is impossible to configure the shooting lock in it, if you forgot to insert the card. It would seem a trifle, but a couple of times I ran out to shoot without a flash drive. Of course, somewhere in the corner of the screen the inscription "No card" is blinking, but this does not provide any real help. It would be much more convenient to do like Canon's - just prohibit the possibility of shooting without a memory card.
Another point to remember is the low capacity of the battery. That is why, on my Sayan campaign, I purchased five standard 1080 mAh batteries, as well as a Xiaomi Mi Power Bank, with a 16000 mAh capacity. Together, this will allow me to take at least 2000 pictures, as well as shoot a sufficient amount of video.
As for the menu, the inconvenience of which is often complained about, I just put it in mosaic mode - after that, navigation has become much easier.
SUMMARY
As it stands, Sony mirrorless cameras certainly cannot compete directly with cameras like the Canon 5D Mark III or Nikon D800. Basically, it is about ergonomics - the small size of cameras is often inconvenient in itself, but what can we say if a heavy lens is attached to the carcass?
While the niche of Sony mirrorless cameras is leisurely creative walks along the streets of some ancient city; staged outdoor photo sessions; sports and tourist routes where weight and compactness of the camera are important.
Most likely in the future professional photographers will have both types of cameras in their arsenal. It is possible that full-frame mirrorless cameras will begin to act as spare cameras. Anyway, I'd like to say thank you to Sony for the amazing creative tool it has created for us in so many variations.
Photographer, consultant, teacher, candidate of historical sciences



Sometimes I buy photographic equipment from the USSR and not only. You can offer your write me. Help the project: 5469 1200 1062 4624. Comments can be left without registration and SMS