Tokina AF AT-X PRO 100 mm f / 2.8 D Macro M100 was the first "third-party" lens in my line of Canon L-class lenses. And I have absolutely no regrets about the choice.
The first thing that bribed me with this glass is the drawing. Sharpness, micro-contrast, color rendition - everything is at a very decent level. But besides this, the lens gives out a surprisingly plastic, peculiar pattern in the out-of-focus area. I would venture to express the opinion that Canon lenses with a similar focal length are a little more "restrained" in their hips compared to Tokina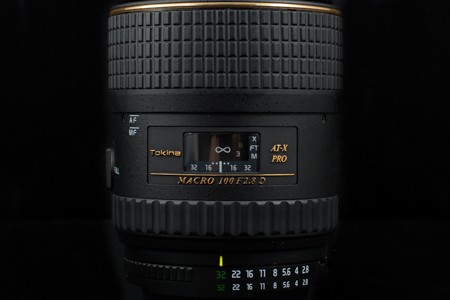 Tokina AF AT-X PRO 100 mm f / 2.8 D Macro M100 makes a very good impression with the thoroughness of the assembly. The lens is just pleasant to hold in your hands - a convenient focusing ring, an interesting mode of switching between automatic and manual focusing. The front lens is deeply recessed into the body, which, combined with an impressive hood, will surely save you from glare and reflections. By the way, the inner lining of the hood is fleecy, like that of top-end Canon lenses.
Needless to say, this professional lens delivers 1: 1 macro zoom. As for the MDF, it is 30 cm. But when using a macro filter (like the Hoya Pro1 Digital MC Close-UP +3), you can get closer to the object at a much shorter distance.
Tokina AF AT-X PRO 100 mm f / 2.8 D Macro M100 does not cause me a single comment. As bold as it sounds, it is. I have used it successfully for commercial macro photography (jewelry). Thanks to him, I got beautiful photos of mushrooms, berries, flowers. He also showed himself well in photographing animals. It is also suitable for portrait photography.
Sample photos and videos from Tokina AF AT-X PRO 100 mm f / 2.8 D Macro M100
Photographer, consultant, teacher
TOKINA Lenses



Sometimes I buy photographic equipment from the USSR and not only. You can offer your write me. Help the project: 5469 1200 1062 4624. Comments can be left without registration and SMS