Komura Sankyo Kohki 200 mm f 3.5 is a small batch of Japanese telephoto cameras in the 1960s.
The lens is very long (almost 16 cm) and weighty. With a screwed-on hood, it will become even larger. But first you need to find the hood, because the thread for the filter is relatively rare - 62 mm. And a hood is needed, because the lens does not tolerate even side light well and there is a noticeable drop in contrast across the entire area of ​​the image.
Komura Sankyo Kohki 200 mm f 3.5
has 16 aperture blades, but in a unique way on
hips
it has no effect. The blur nature of the foreground and background is very, very smooth. However, this definition can be applied to the entire lens. Restrained color rendition, moderate contrast, acceptable sharpness ... The focusing ring scrolls almost 360 °, so it is sometimes easy to miss a subject from the frame, if, for example, you focused on MDF (2.5 m), and the object appeared somewhere in the distance.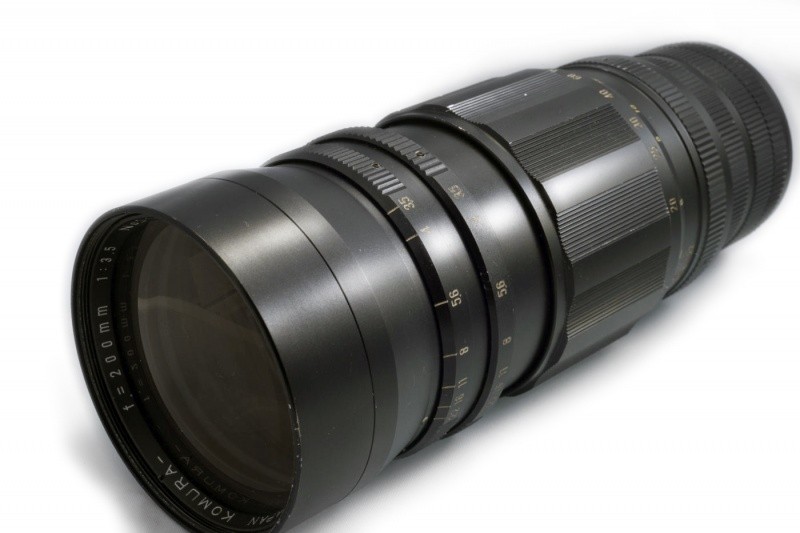 In any case, I do not want to criticize the work of Japanese masters of the middle of the last century. If you can get this lens inexpensively - take it. But don't expect any special miracles from him. Although ... look at the pictures from Komura Sankyo Kohki 200 mm f 3.5 - you may have a different opinion.
I would like to express my gratitude for the lens provided to Dmitry Terskov.
Komura Sankyo Kohki 200 mm f 3.5 sample photo
Photographer, consultant, teacher