Komura Sankyo Kohki 135 mm f / 3.5 is one of the most artistic 135s that I have on the test
The history of working with this lens is interesting. When I first started taking photos and judging the shots on the LCD monitor, I initially decided that the lens was not very impressive. That is why, having made literally 10-15 shots, I hurried back to the studio. But, having opened the pictures on a large monitor, I froze in perplexity - they mesmerized with their artistry!
The lens draws very subtly, poetically. Delicately blurs straight lines in the out-of-focus area. Produces beautifully detailed focal point drawing even at full aperture. The colors are correct, dense, excellent microconstriction.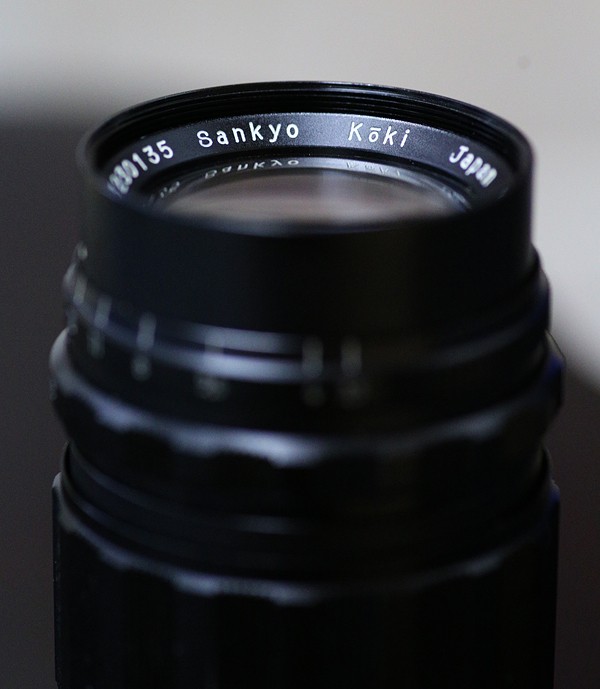 And what else I remember is the amazing, subtle transformation of space that is obtained when working with this lens. It is difficult to put into words, but it seems to slightly reduce the main characters of the frame, as if it expands the space around them ... Can this be compared to the effect of titl-shift lenses? Not sure. His work with volume is completely different and not like what I have seen before.
The lens has 16 aperture blades. When closed down to f / 5.6 or even f / 8.0, soft, airy, poetic
hips
saved.
The lens is very compact - length 97 mm, weight less than 400 grams. Komura Sankyo Kohki 135 mm f / 3.5 has a relatively rare 48 mm filter thread. Therefore, it may be difficult to find a threaded hood on it. And it is desirable - because the front lens comes very close to the frame.
Komura Sankyo Kohki 135 mm f / 3.5
became one of those lenses that I wanted to buy right after the end of the test. And the price - 4000 rubles - is quite conducive to that. I do not like the word "masterpiece", but in this case it is fully applicable to
Komura Sankyo Kohki 135 mm f / 3.5
.
I express my gratitude for the lens provided to Andrey Spirin.
Komura Sankyo Kohki 135 mm f / 3.5 sample photo
Photographer, consultant, teacher