The Kaleinar-3B is a large and heavy 150mm f / 2.8 lens.
The optical design is simple - it consists of four lenses in four groups. Moreover, the scheme was developed abroad, the USSR only acquired the rights to it. The lens was installed on medium format cameras like Kiev or Salut. Thus, even a full-frame DSLR will be something like a "crop" for him ...
From the very first frames I felt that this Kaleinar-3B will reveal itself in a wide range of tasks. For myself, I have defined its function as follows: "A tall portrait of a person in his environment."
A person on the street, a person at home, a person in a park - in general, any combination that shows the ratio of the scale of a person and the place where he is now. Only in this case, in my opinion, the lens will produce a truly interesting and unusual picture that has no equal.
If we talk about optical characteristics, then we can immediately notice a relatively low contrast. But at the same time, the lens is distinguished by good "fresh" colors and acceptable sharpness. Of course, there will be no vignetting on a full-frame DSLR - let's forget that a significant part of the image at the edges goes "nowhere".
I would also like to note that this lens is a "record holder" in chromatic aberration. Although the famous Canon EF 85mm f / 1.2L and the good old Canon FD 200mm f / 2.8 have problems in this regard - in general, any high-aperture optics. Therefore, I strongly advise you to photograph in RAW, so that you can calmly get rid of the purple border (see example below)
Kaleinar-3B example photo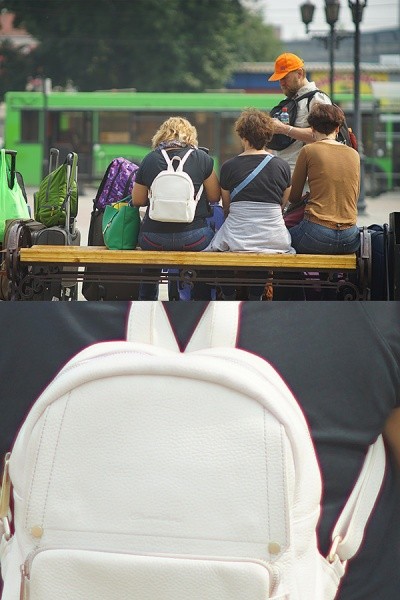 Kaleinar-3B fits comfortably in the hands, it is easy enough for them to focus. A hood is recommended - it at least slightly, but increases the contrast of the image. Although I do not think that the reduced contrast is somehow harmful to this lens - on the contrary, it gives a kind of peculiar softness to the picture. The originality of the picture is also manifested in a calm character. hips and the general "monumentality" of the image. Sharpness lens, again, quite acceptable (I have a copy of 1987). If you wish, you can take a picture so that you can see the pores on the face and capillaries on the proteins.
Photographer, consultant, teacher, candidate of historical sciences



Sometimes I buy photographic equipment from the USSR and not only. You can offer your write me. Help the project: 5469 1200 1062 4624. Comments can be left without registration and SMS