I went to the seller today to pick up wonderful magazine "Photography" for 1966. And the sweetest woman gave me a load of the remains of the Soviet telescope "Tourist-FL", which had been safely smashed by the children ...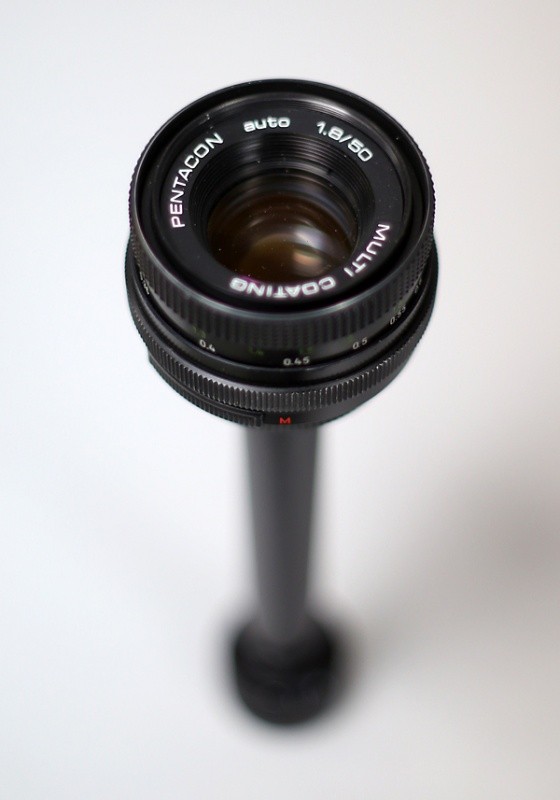 Even on the way to the photo studio, I peered at my acquisition and vaguely felt that the carving was ... M42, it seems! Arriving, he immediately grabbed the first manual fifty dollars and - oh, a miracle! - he's screwed up! I hastily put Tourist-FL to the eye and ... upset. Everything is dull ...
Well, you can see some kind of specialized optical device was screwed onto the pipe. And the thread just matched ...
But then my inner feeling prompted me to try to focus not only on near objects (10-15 meters). Going out onto the porch of the photo studio, I pointed the telescope into the distance and ...
HAPPENED!
A beautiful, sharp image danced before my eyes!
Later, having rummaged in the net, I found out that this Soviet telescope is called "Tourist-FL" and, in fact, is designed for lenses with M42 thread. Moreover, my fifty-kopeck piece "Pentacon" gave a fivefold approximation. But, for example, the MS MTO-11 mirror-lens lens will already give ... 110-fold magnification! A real telescope - it's not for nothing that the instructions say that in such a bundle you can observe the heavenly bodies.Full name - "Tourist FL" eyepiece attachment
Manufacturer - Lytkarinsky optical glass plant
Dimensions - 52x185
Weight - 150 gr.
Focal length of lenses - 45,5 mm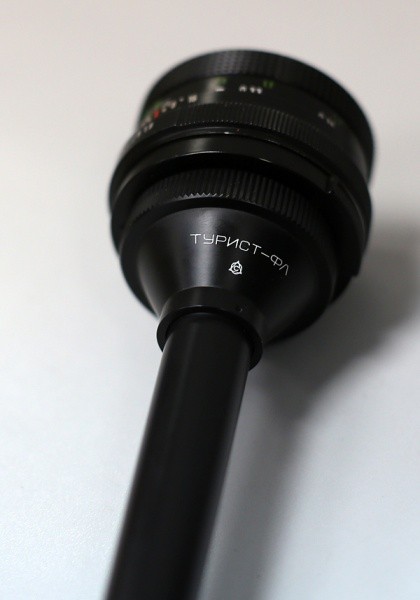 I got a telescope and a case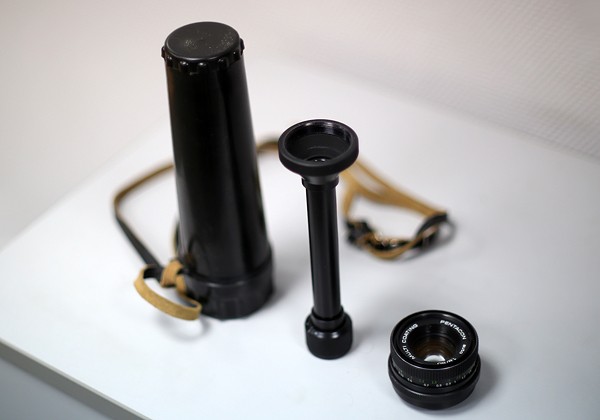 Ocular attachment with Pentacon 1.8 / 50 lens
Photographer, consultant, teacher