Publication from the Czechoslovak photo review "Photo 66«
"... in any newsstand in the West you can buy (of course, for a relatively large amount of money) the Playboy magazine, which has a high level of demand for girls and photographers. It is not so easy to get on the title page of this magazine for both the girl and the photographer. And that says something. And no one can blame Playboy for distributing pornography, although the central place in each issue of the magazine is the report on the girl on the cover. An excellent picture of this girl in Eva's attire is also placed on a fold-out sheet inside the room.
But pornography is not defined by the number of square millimeters of naked skin. The point is only in art and bad taste. Pornography is a perverse enjoyment of nudity and eroticism; it is a type of bad taste. Naked breasts can be enjoyed just like Hradcany.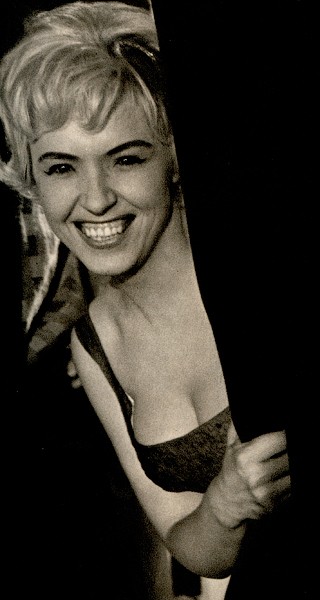 Let's get back to our reality. I am not talking about this with irony. We have put an end to pornography once and for all, and we do not regret it in the least. And although for a certain time we clearly overdid it in eradicating evil, but life is already knocking imperiously at the door. As a result, we see "nude" even on the covers of various weeklies.
But be careful, there is a danger of going to the other extreme: under a thick layer of Art with the capital "I" we sometimes do not notice another art, a different charm: an innate feminine charm. (Note: not beauty, but charm!)
I carefully looked through this magazine, which has never turned away from beautiful girls and which has never been afraid to publish more or less dressed, more or less attractive girls on its pages. I noticed that these photographs are inherent, so to speak, inanimate. They do not stand out in any way from the general collection of images of falling leaves, fancy railings, stacked pipes, cracked sculptures ...
Of course, you can use the attractive lines of women's hips, shoulders, legs, breasts for the picture. But why only use these forms? A beautiful girl is, first of all, a person. It should not remind us in the photograph of a plaster figurine in a shop window.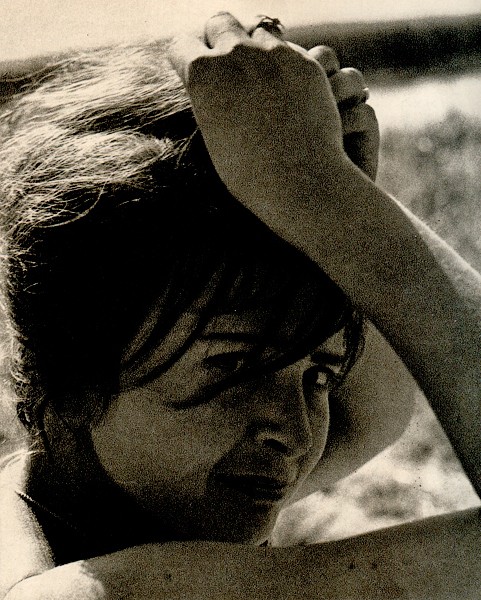 That is why I prefer, above all, "live" photographs taken with a "hidden camera". The invaluable advantage of this method is the simplicity and naturalness of the depicted model. Although we will not be able to admire the various combinations of the lines of the human body, in a portrait we will be able to convey the essence of a living person. And it is not at all necessary that the girl be distinguished by special beauty; it also does not have to be a girl. The object can be anyone, even a toothless old woman.
It would be wrong to reject random photos if both the girl (dressed or unclothed) and the background are well chosen. But pictures that meet the high standards of photographic skill cannot be created within a five-minute acquaintance. There is an opinion, which is spread with obvious pleasure by less attractive girls, that more attractive girls do not have, to put it mildly, a high degree of intelligence. Jealousy is often the source of this assumption. In every person "something" is, for example, a fleeting mood: one is sad, the other
happiness smiled, and with joy he wants to sing, the third is waiting for something, the fourth is reminiscing ... These feelings give deep charm even to a face that at first glance seems "only" beautiful. In general, the face can be ugly. "Beautiful" are fashion models who hide their real face under a layer of lipstick, artificial eyelashes and varnish. But a skilled photographer can also "remove their skin" from them (in a figurative sense).
The requirements for portraits generally apply to girls' portraits. Those who tell us something about the model and who are not satisfied only with the smoothness of the lines are considered good ones. On the other hand, a little eroticism doesn't hurt the business. She is also one of the elements that make up the feminine character. After all, naked thighs cannot be seen as erotica alone.
In general, this question is rather complicated. As well as life itself. But it is closer to the center of life than to its outskirts.
Text and photo Ivan Seldener
Photographer, consultant, teacher



Sometimes I buy photographic equipment from the USSR and not only. You can offer your write me. Help the project: 5469 1200 1062 4624. Comments can be left without registration and SMS