There are times in life when the "shoe" of our beloved flash breaks. It is impossible to repair such parts with glue. None. Even epoxy. Let's look at an example of replacing the base using the example of the Canon 430EX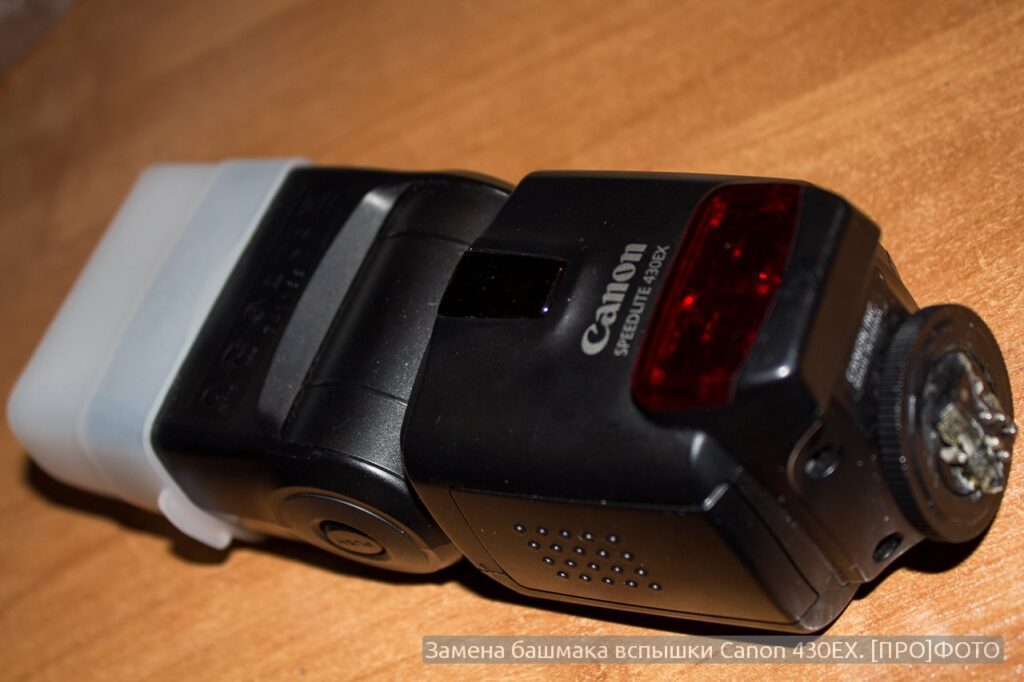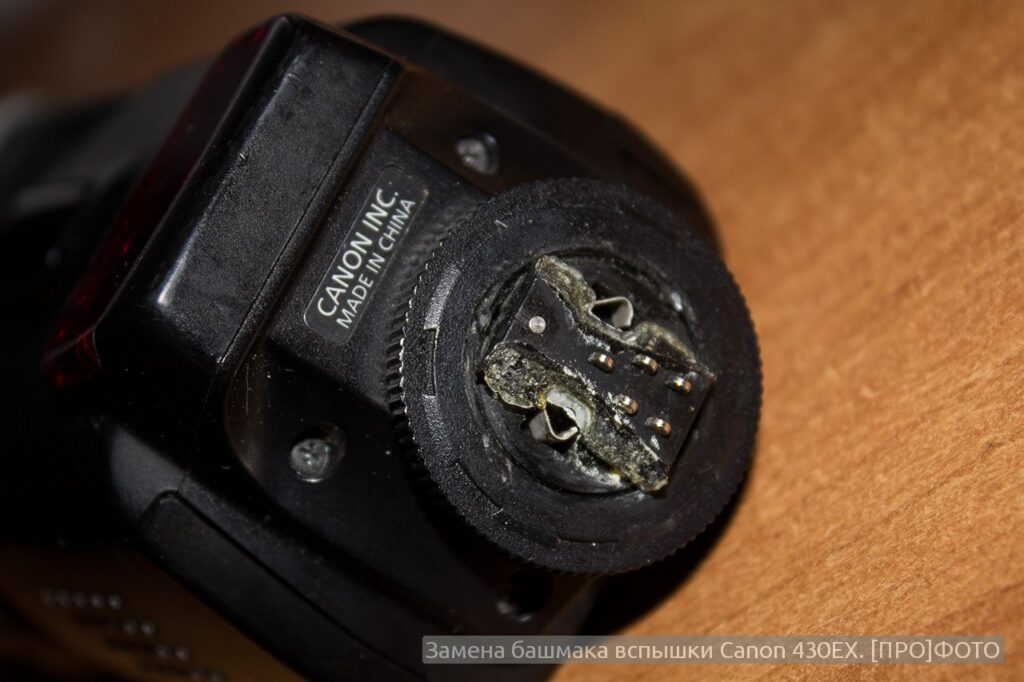 It would seem that everything is lost, and you will have to go to the service. But, looking at the students - "service workers", not every service can be carried, plus finances. They even take for work from the officials, at cosmic rates. In general, there is a problem, and we decided to fix it ourselves.
The Chinese will come to help us with spare parts from the well-known Ebay auction.
We are looking for our sad shoe (it turns out that the part is removable). We find, for about the price of 600 rubles, with delivery. We pay, wait. Two months later (maybe earlier). We will receive a small package with a long-awaited shoe in the mail. We come home joyful ... and drove off. We need:
- a small Phillips screwdriver, straight arms and 15 minutes of attention and patience.
- of course, our long-awaited: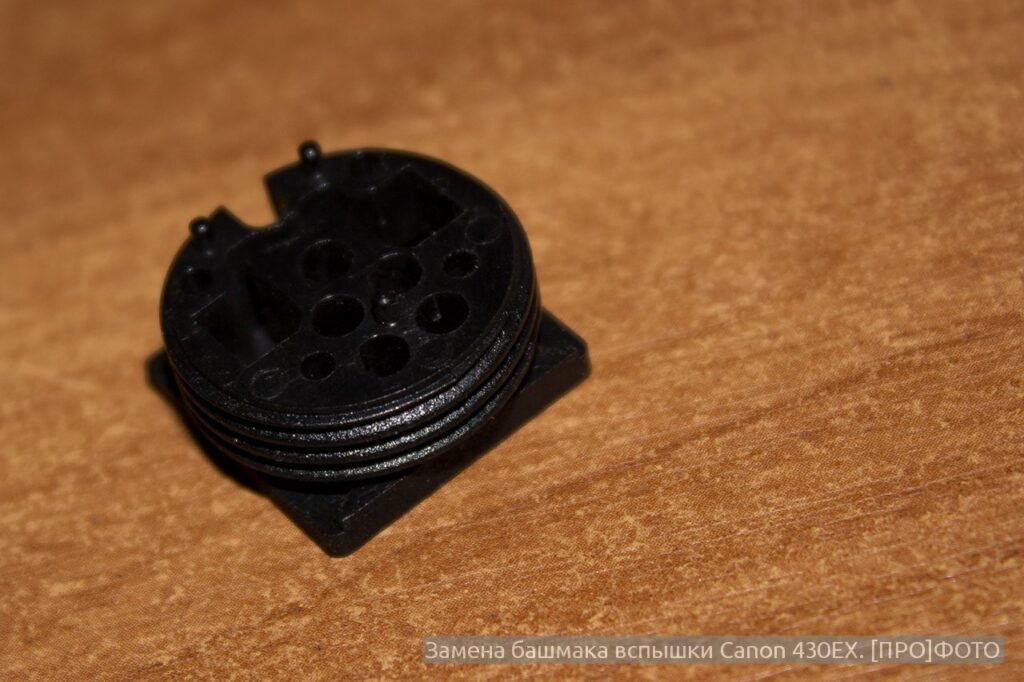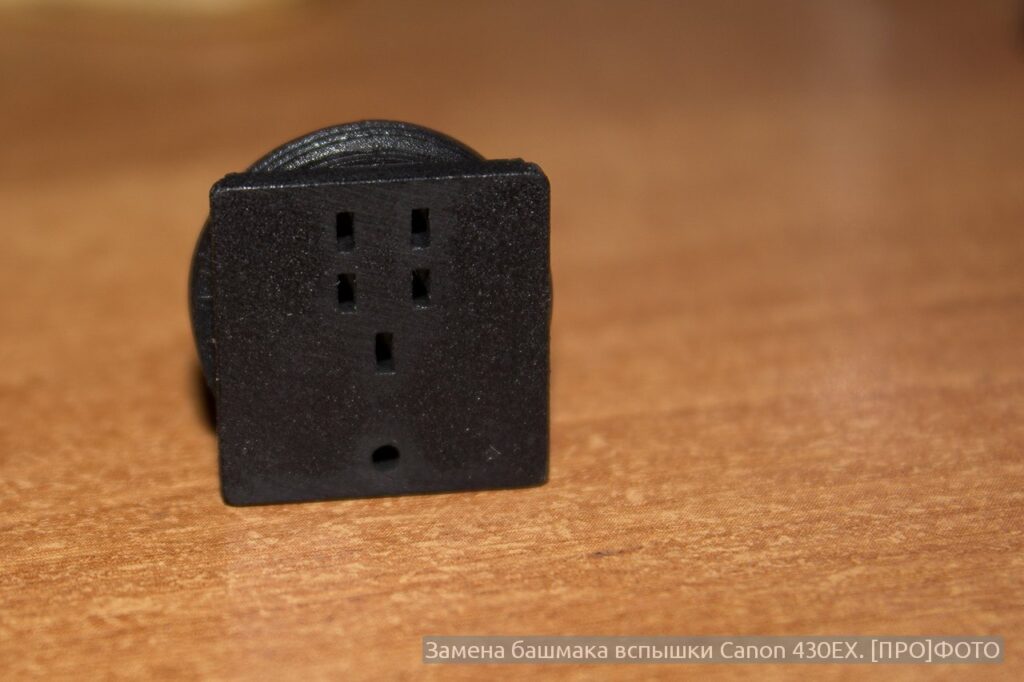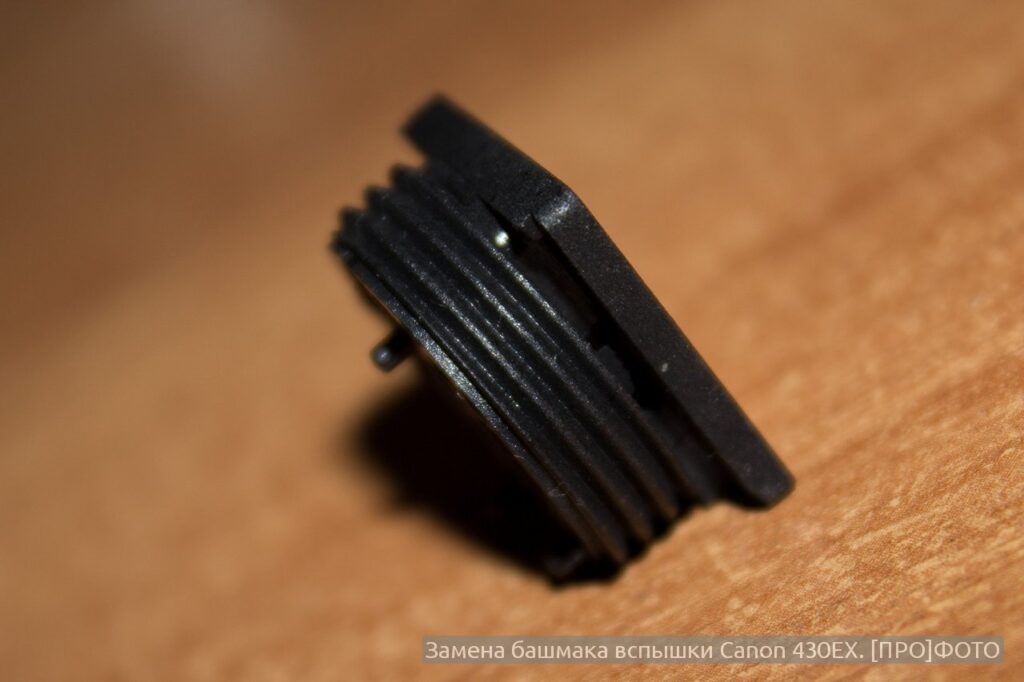 Disassembly 430EX:
So, we unscrew the 4 screws above our contact pad, pull the cover towards ourselves, and then we see: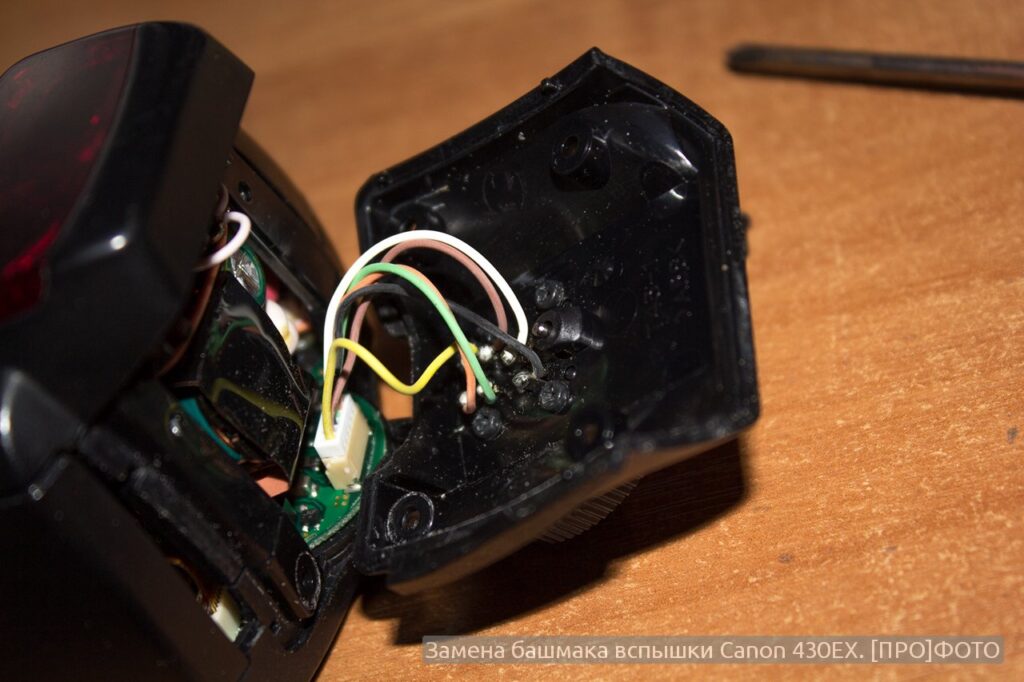 We disconnect the wires and unscrew 4 screws from the cover that hold the shoe itself: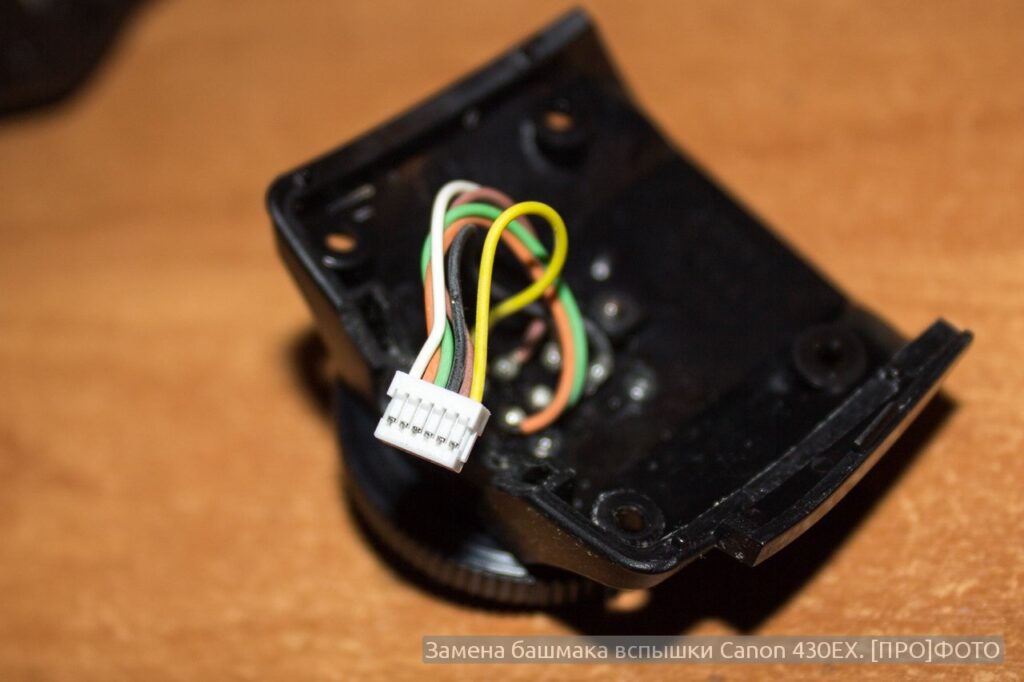 We remove the shoe, carefully so as not to lose the contact springs: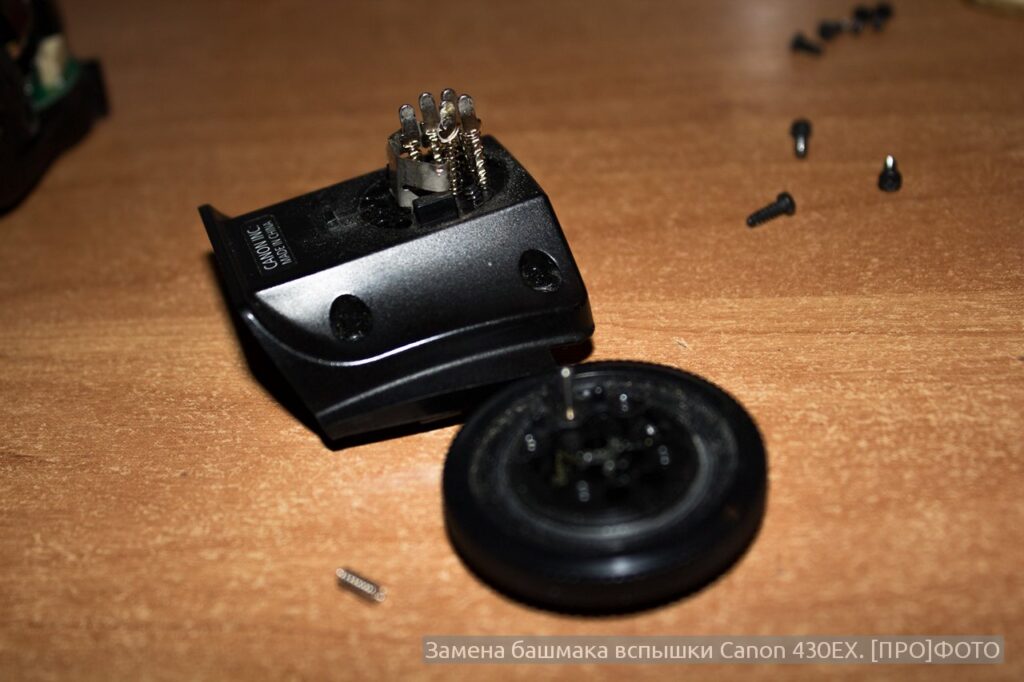 We twist the fixing ring:

We teleport the fixing pin to a new shoe, screw on the fixing wheel, and check the structure for free play of that same pin: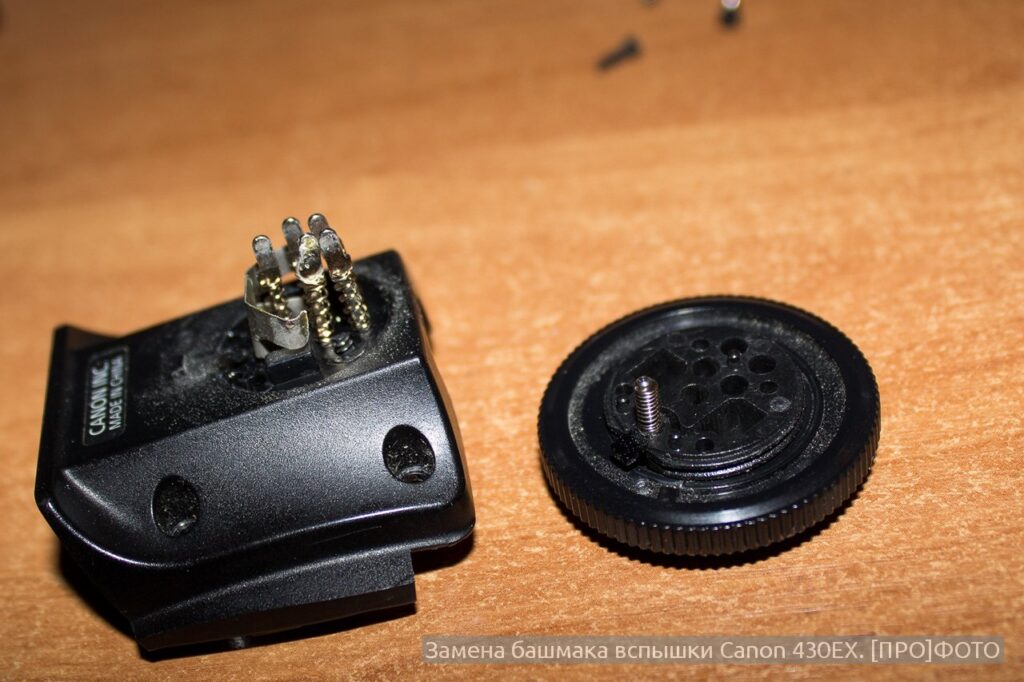 After making sure that everything goes where it needs to and is working properly, we attach the mount to the flash in reverse order to disassemble, and we are happy.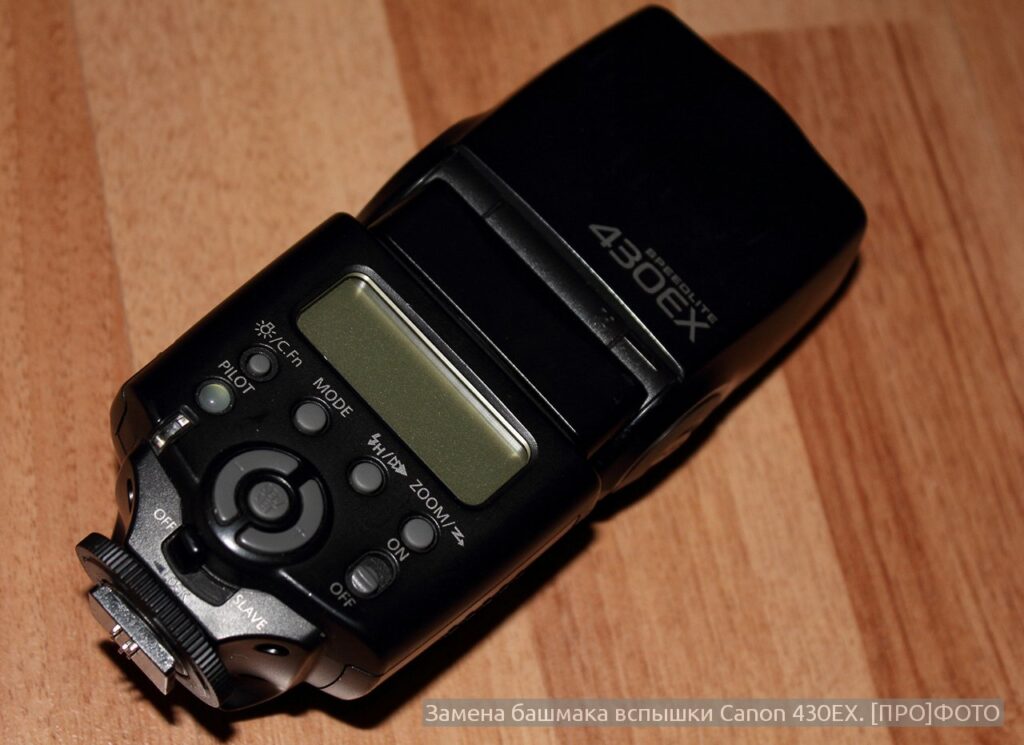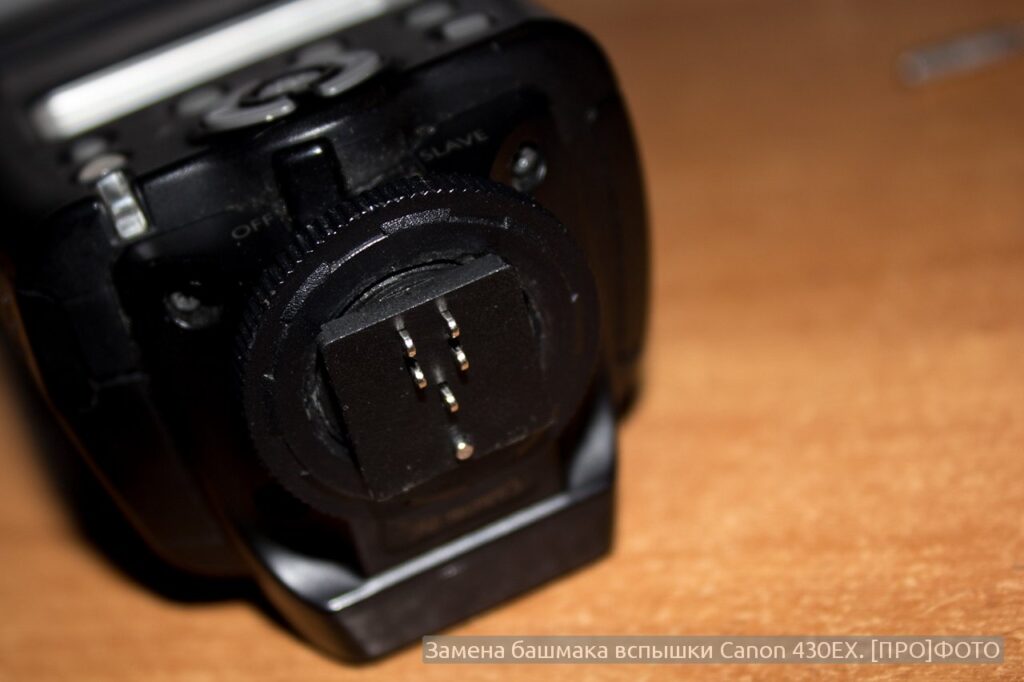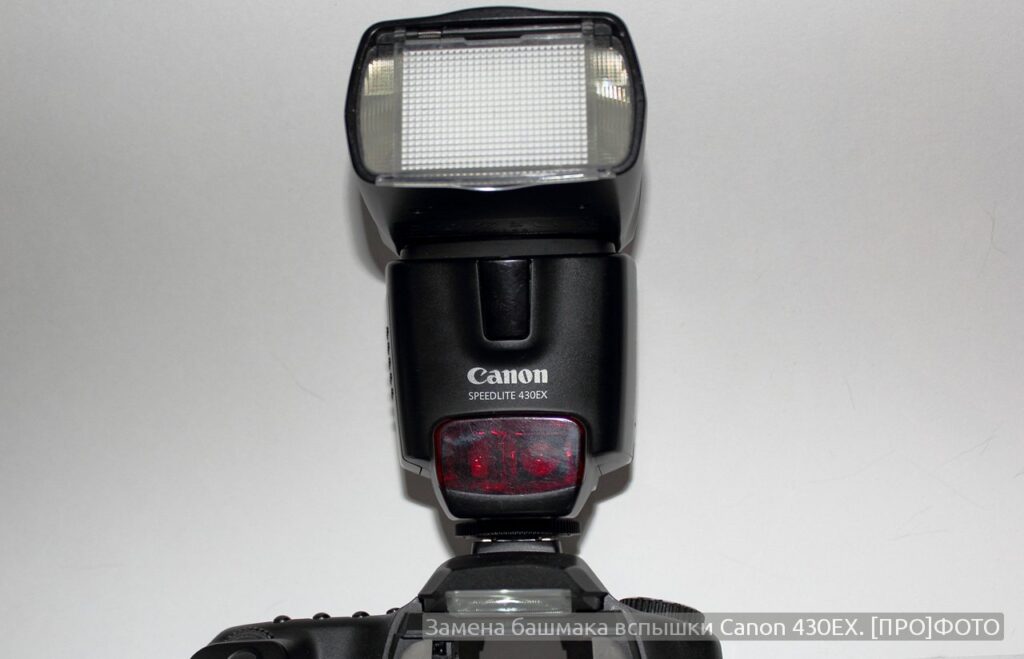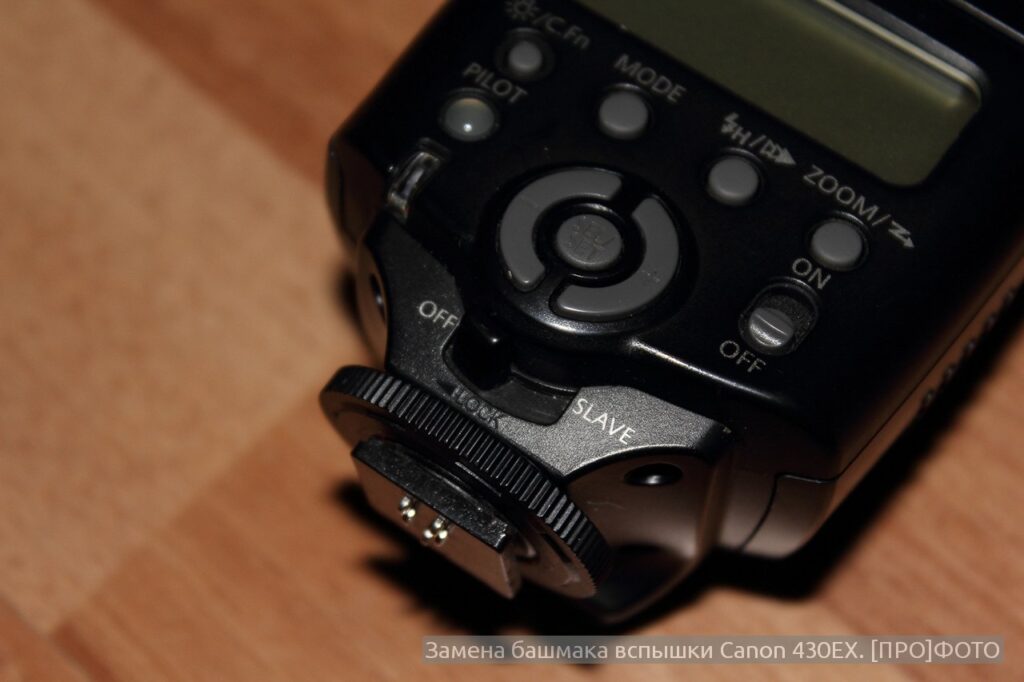 We are teasing the CSV, we are checking the performance of the flash. We can work. As a result, it was done with your own hands, and saved on going to the service and nerves, and money that can be spent on ice cream for kids, or brandy for models.




Sometimes I buy photographic equipment from the USSR and not only. You can offer your write me. Help the project: 5469 1200 1062 4624. Comments can be left without registration and SMS