Canon 7D is the top cropped reportage camera of 2009. At one time, very fond of many reporters. Extremely tenacious and protected no worse than adult full-frame models.
Canon 7D. General
EOS SLR camera, which includes both digital and film cameras since 1987. The camera is not only suitable for modern optics with bayonetohm EF, but also the optics of the USSR period through Canon EF to M42 adapter. Read the article about adapters.
Released in 2009, it has a high shooting speed, accurate autofocus and metering sensors, which later migrated to the Canon 6D.

Canon 7D Key Specifications
•APS-C CMOS-matrix (22,3 x 14,9 mm), 18,0 MP (5184 × 3456 pixels)
• Two DIGIC 4 processors
• Display: 3,0 ″ TFT Clear View, 920 pixels, anti-reflective coating
• Manual and automatic brightness control
• 19-point intelligent AF system, cross-type sensors, f / 2.8 in the center
• AF Working Range: EV ‒0,5 - +18
• Classic AF modes: One Shot, AI Focus, AI Servo
• Proactive autofocusing to 8 meters
• Exposure metering: 63-zone TTL-Color-Aware Metering (iFCL)
• ISO 100-6400, H1 (12 800)
• Worked out exposures: 1 / 8000—30 s, BULB
• Viewfinder: pentaprism, 100% frame coverage, 0,71x magnification
• Composition information in viewfinder: grid
• Diopter correction: ‒3… +1;
• Focusing screen: fixed (light-transmitting LCD display);
• External flash control via camera OSD
• Continuous shooting: 8 frames per second, buffer for 22 RAW files
• Maximum video format: 1920 x 1080 (29,97 fps)
• recording mono sound;
• Support for memory cards: CompactFlash type I / II (Microdrive, UDMA)
• dust and moisture proof housing
• weight: 820 g.
External Data
Externally, the device is made in the classic style for EOS systems - a black case, with the usual arrangement of controls. As usual, it is assembled soundly and flawlessly - the joints are closely fitted to each other, all the bends and transitions look like a single whole. The grip is comfortable, especially handy with the hand strap. There are two displays on the body - the main and additional ones, quick access to the settings is implemented according to the classical scheme of high-end devices. Still, this is Canon's top reportage camera model for 2009. She remained so until the release of the 7D mark II, whose value in the secondary market at the moment is not at all pleasing to the eye.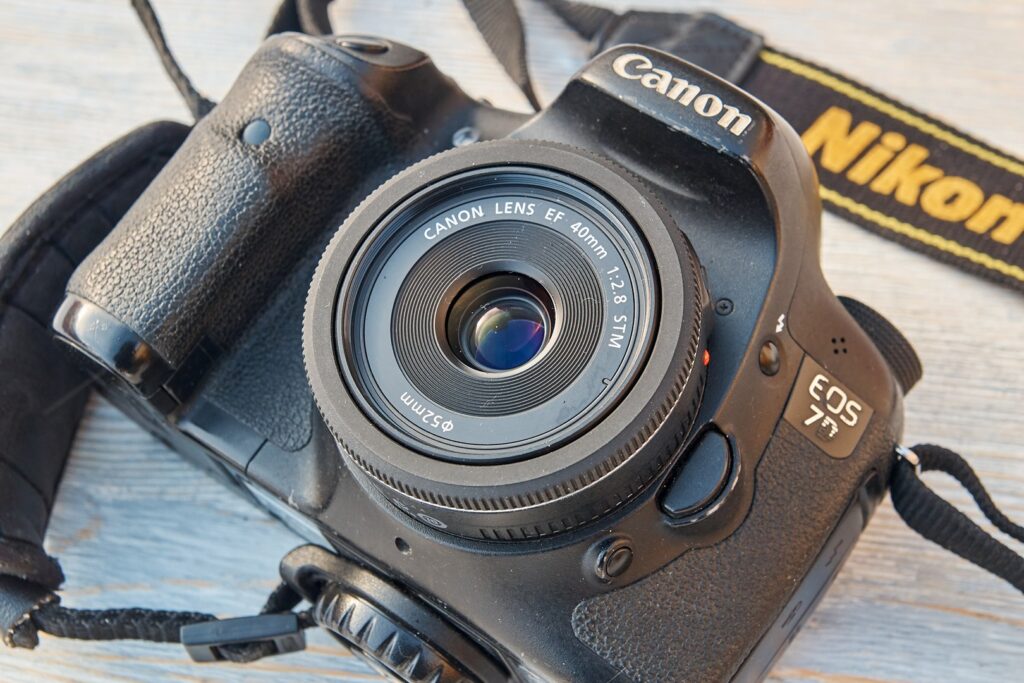 The good news is that Canon has taken care of this model and its users in terms of weather protection. In the rain, you don't have to be afraid to use the camera, as its protection allows it. It is clear that it is better to use without kinks, and with lenses / flashes, with the appropriate protection class. An additional selector on the rear panel can have several control modes. The SET button is reassignable, the buttons in the upper right corner of the case, too. The camera body has a depth-of-field preview button (DOFIN).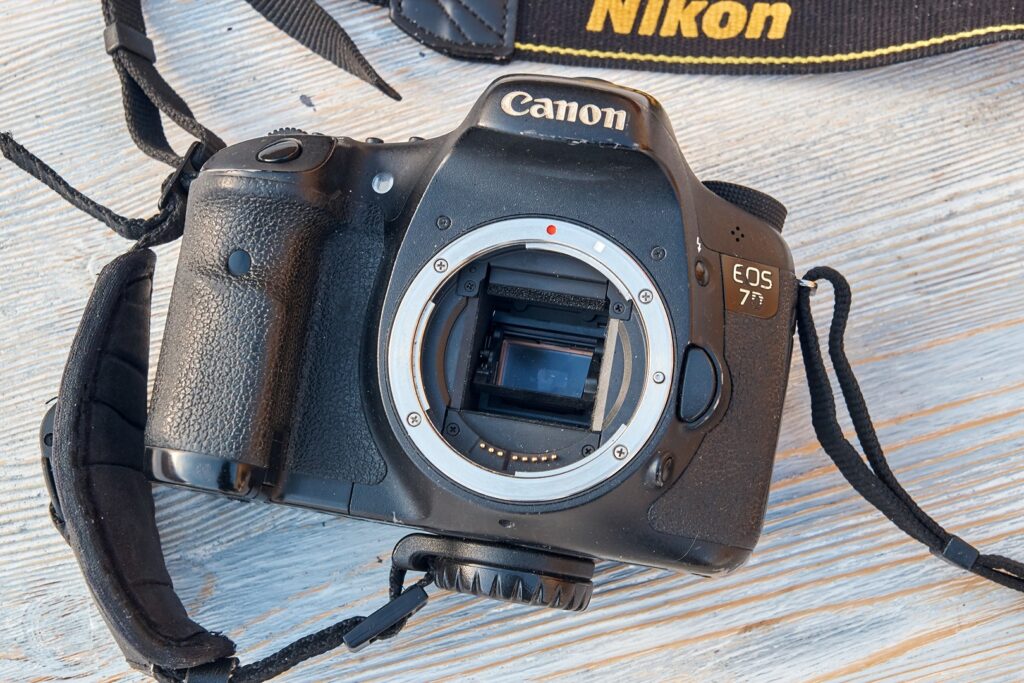 Innovations
18 megapixel sensor equipped with two data processors. The RAM and the speed of the processors are more than enough. 22 frames from the buffer with a total volume of half a gigabyte are recorded in about 30-40 seconds. ISO 100-6400 and expansion up to 12800. This is certainly not 1024000, like in 6D, but also not a practical 5DMII ceiling.
Focusing system consisting of 19 points. All cross-type, AF speed and focus lead are much more accurate than most amateur and semi-pro-segment models.
63-zone iFCL metering is identical to the later full-frame 6D. He rarely makes mistakes, but he does not leave a photographer without work either. The numbers are modest for today, but this is 2009. In this phone, the favorite theme of Canon (to merge at the sight of red) has practically disappeared.
100% coverage of the viewfinder of a cropped camera. The viewfinder itself is equipped with a translucent LCD display, which turns off when the battery is removed and the image becomes cloudy. I thought that the camera broke down when I first encountered this effect. In addition to focusing points, the viewfinder also displays areas and a grid. AF points are illuminated, according to the classics. Red.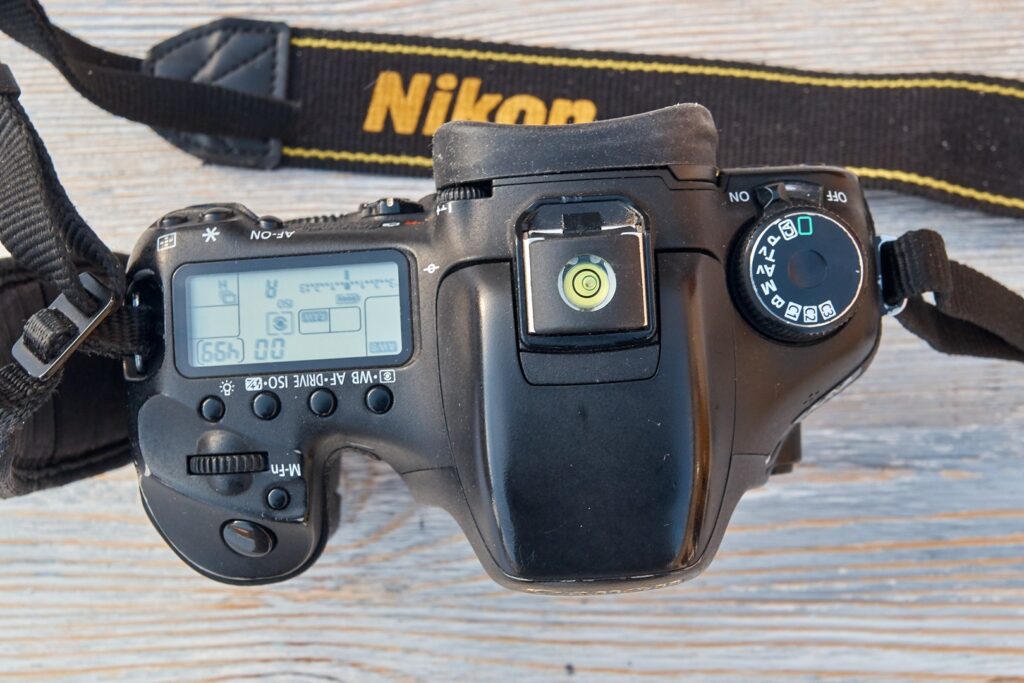 HD video recording with the option of taking full-length photos while recording video. This feature was then ported to other cropped Canon cameras.
Focus adjustment for lenses and auto vignetting correction, external flash control. 8fps continuous shooting and fast autofocus with good predictive autofocus system. Powerful reportage camera.
The focusing and zooming process is recorded by the built-in microphone just fine, so if you want to shoot videos with sound, you should take care of buying a microphone. There is no tracking autofocus during video shooting (it is activated forcibly by pressing a button), the jelly effect is noticeable only at the edges of the frame and with a barely noticeable intensity.
During shooting, it is possible to control aperture, shutter speed, sensitivity and exposure correction.
Display
The camera has a 7.7cm (3.0 ″) Clear View LCD display with a resolution of 920 dots like the 000DMII.
Two quiet shooting modes are available via Live View. In the first mode, the mirror rises and falls more slowly, reducing the shooting speed, but the process itself is quieter. In the second mode, the mirror rises and does not lower while the shutter button is pressed shutter.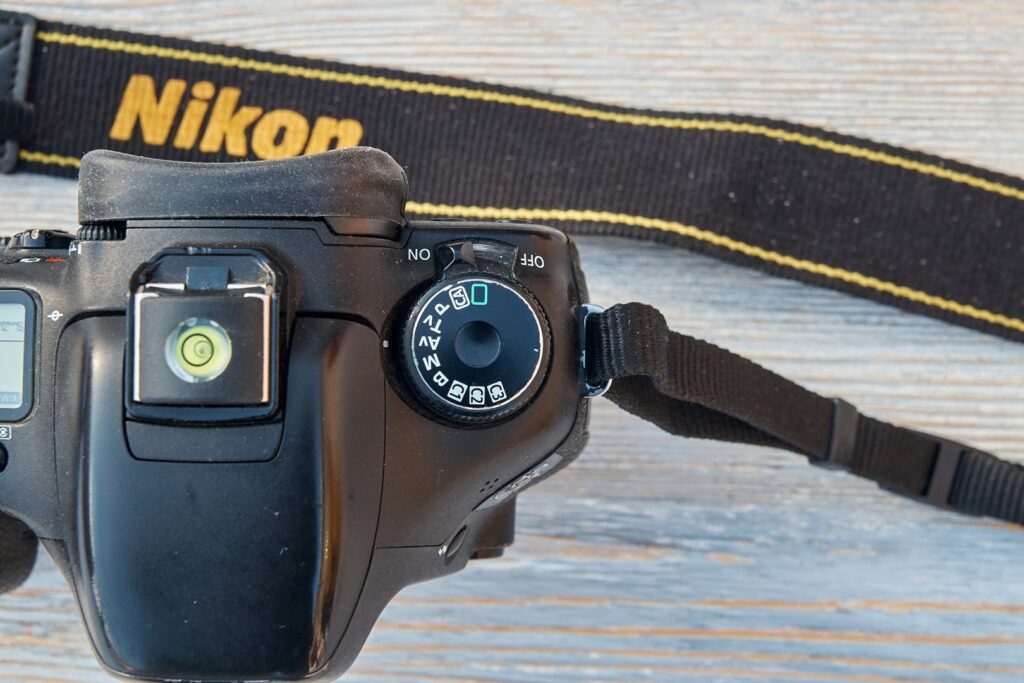 Operational control display
An additional display is intended for quick switching of settings. The keyboard shortcuts are similar to those of the 5D mark II and early cameras that claim to be professional. The control buttons are arranged according to the principle "one button, two functions". A separate button turns on the backlight.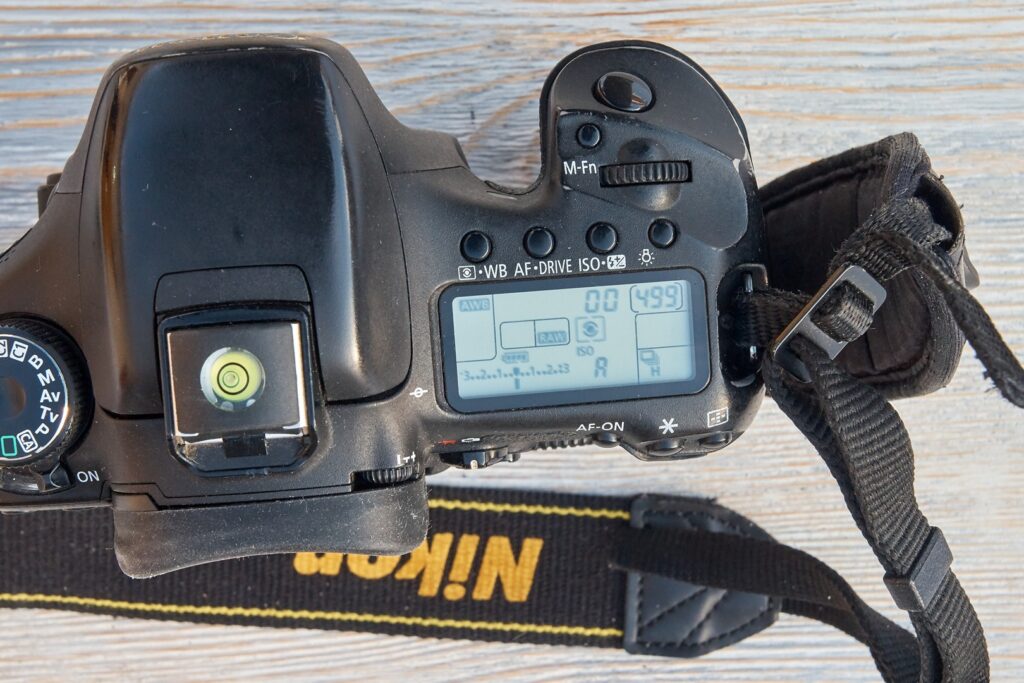 Canon 7D Viewfinder
Light coloured. The viewfinder in the Canon 7D had no analogues at the time of release, and instead of pre-marked marks on the focusing screen, it is equipped with a matrix LCD display. Which, in addition to the standard display of focus points, allows you to display additional information - the autofocus area and the grid for the most accurate framing.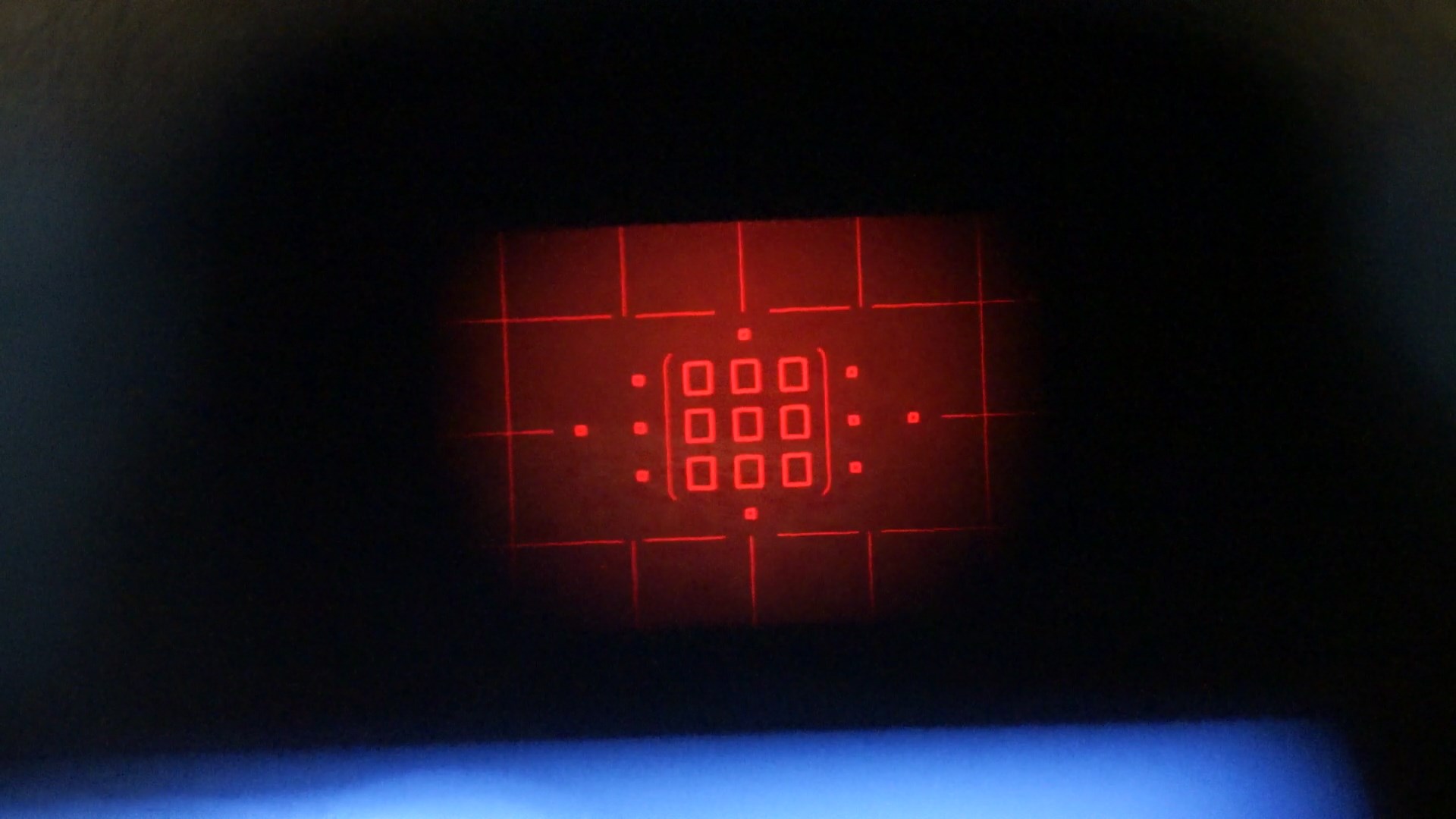 Viewfinder coverage is 100% of the frame. The Canon 7D cannot use interchangeable screens. The LCD will turn off if the battery is removed and the viewfinder image becomes cloudy.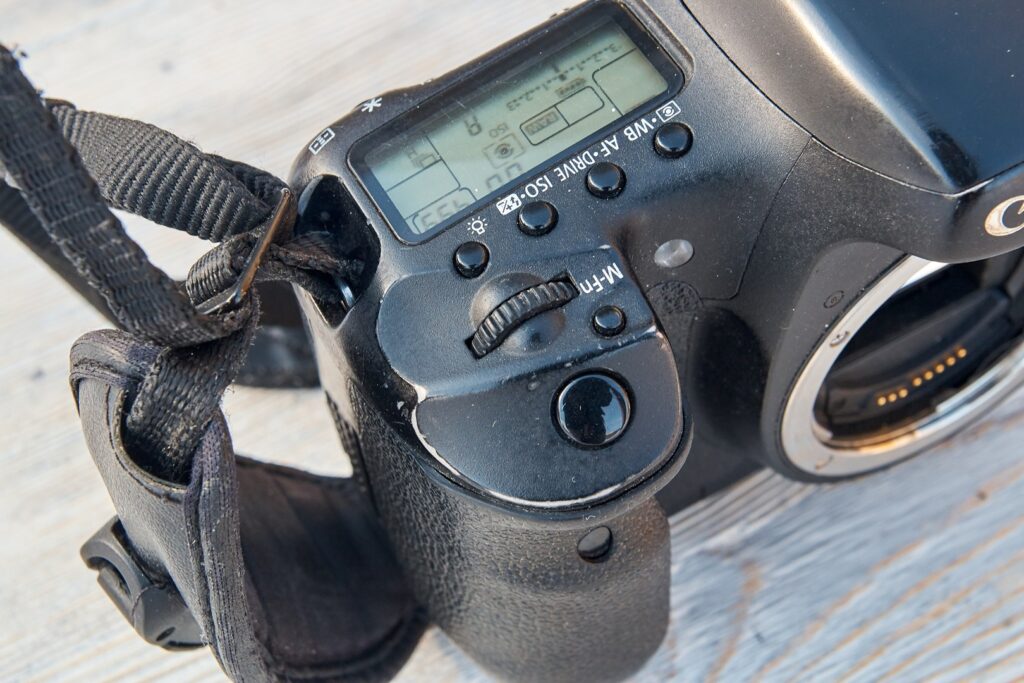 Screen as a viewfinder (LiveView)
In LiveView mode, you can select focusing modes: slower but more accurate using a matrix, or using a phase difference sensor. The latter, although faster, is slightly less accurate. Its use is also inconvenient because the image momentarily disappears from sight, since the phase sensor requires a lowered mirror.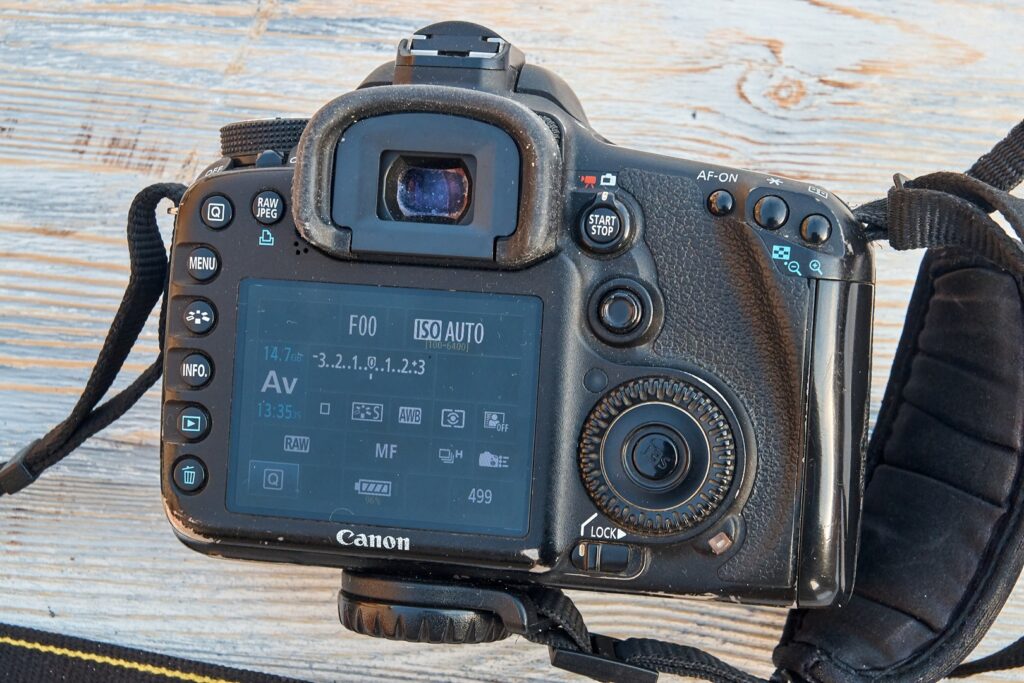 Menu
The menu is clear, as usual, not complicated. The information displayed depends on the operating mode of the camera. The colors, as in the cheaper models, do not change. It's a pity. I really liked the green color scheme. In the video mode, the photo settings are overwritten by the settings for the video mode. Custom functions are available through the menu, which allow you to reassign certain control buttons, set the step for changing parameters, and much more. "My Menu" allows you to bring frequently used functions to the general list.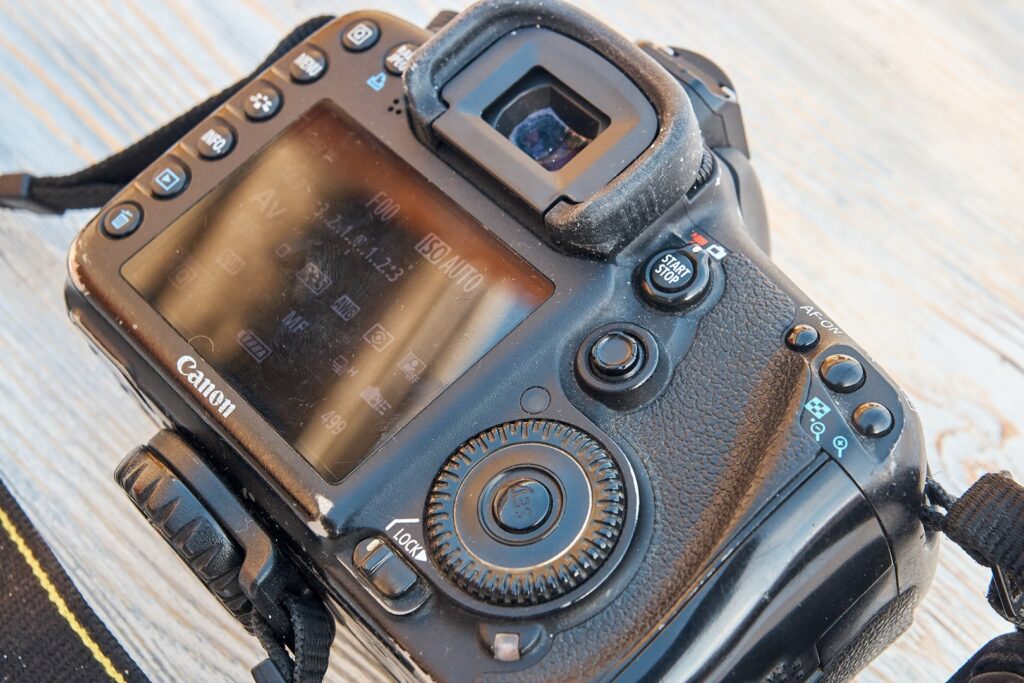 Metering system
Canon 7D has a metering sensor similar to the EOS 5D Mark III and Canon 6D - iFCL, (more precisely, probably, on the contrary - 5dm2 and 6d have a sensor like the 7D, since they were released much later) 63-zone, two-layer. FCL stands for "focus, color, luminocity" and not only measures color and brightness data, but also analyzes the data provided by each point of the autofocus system.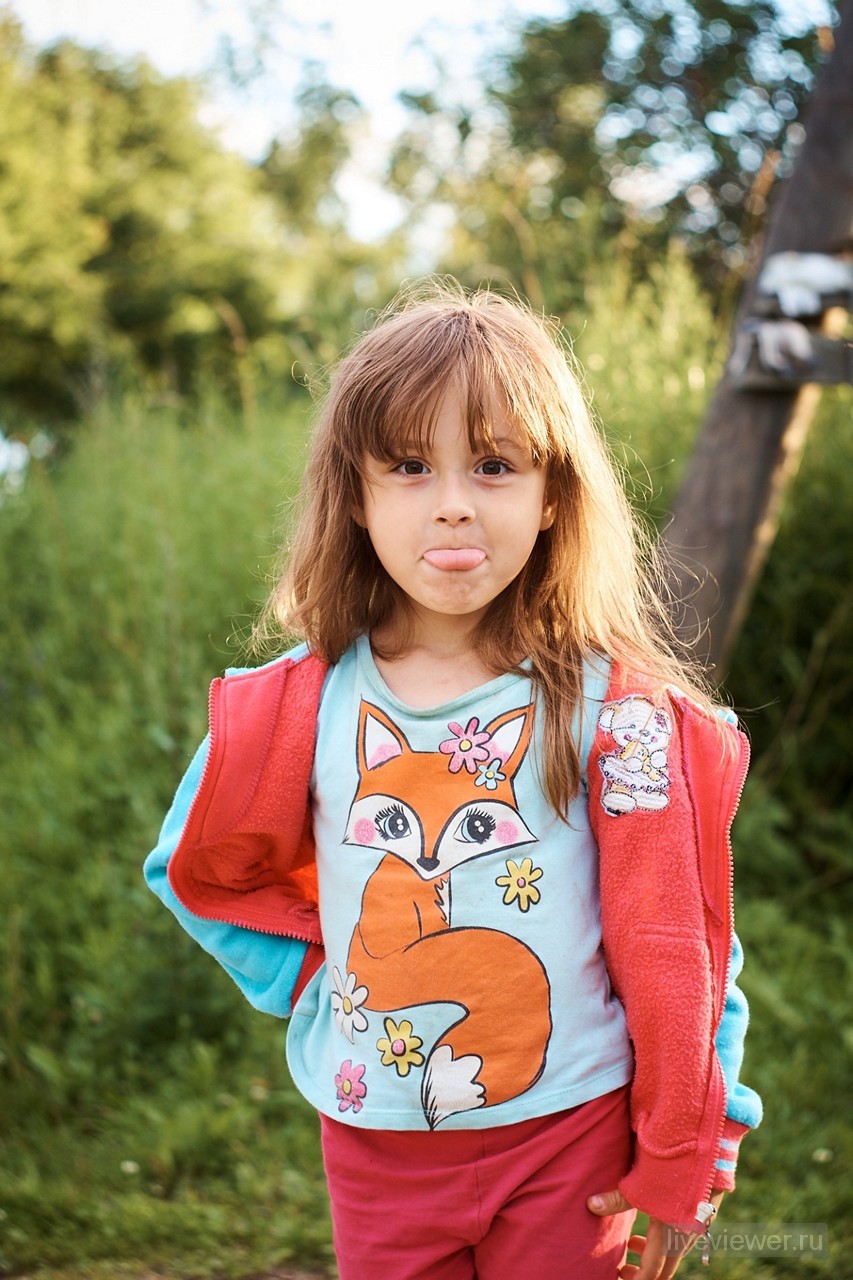 Canon 7D autofocus modes
Fast, through the viewfinder:
One-Shot AF - one-shot autofocus mode.
AI-Focus is an autofocus mode in which the camera tracks the movement of the focusing object. As soon as the subject begins to move, the camera switches to tracking mode.
AI-Servo AF - a mode of tracking and predicting the movement of an object. All focus points are active in this mode.
Slow focus mode - across screen in LiveView.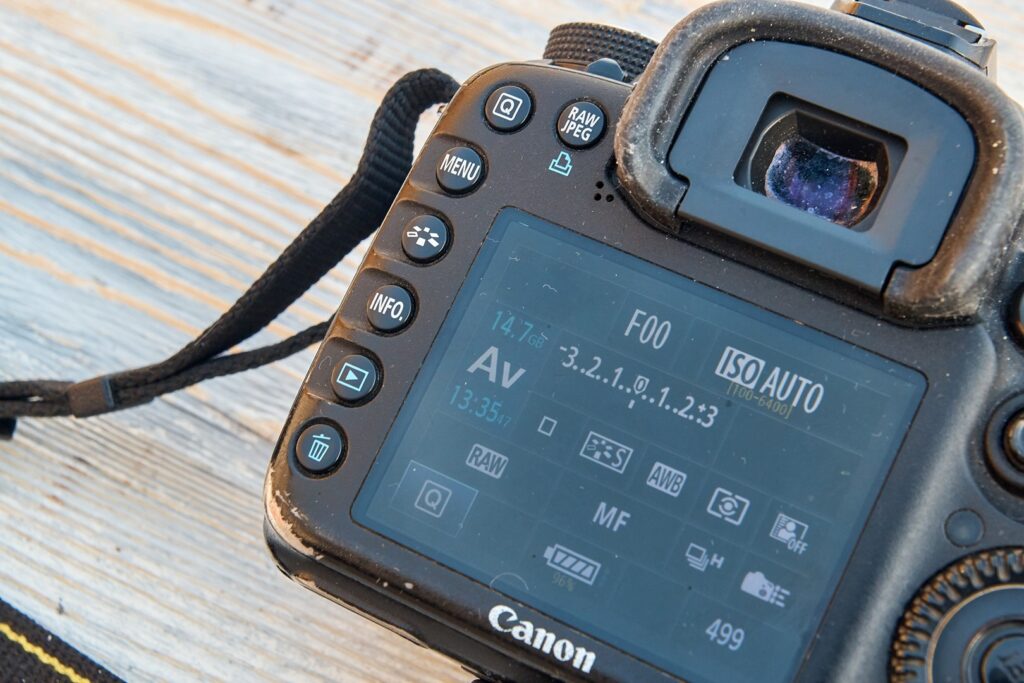 The tracking mode in the Canon 7D works very accurately. On the younger models, this is, after all, not at all the same. They cannot be adjusted for speed and focus accuracy when tracking.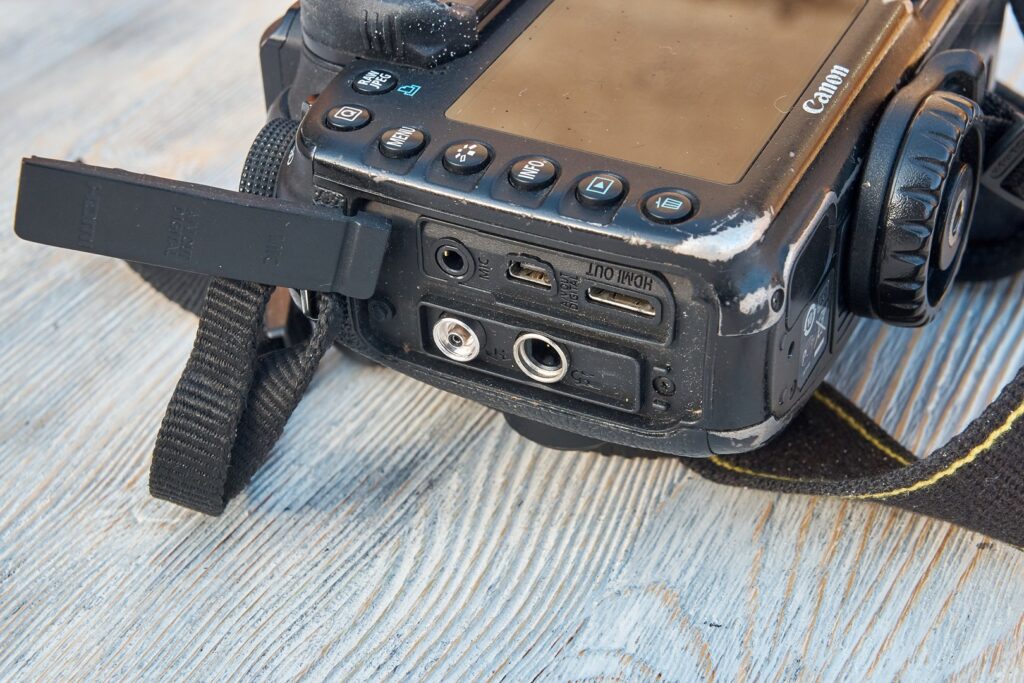 Shutter
The shutter in the EOS 7D has a minimum travel of 100,000 strokes, a speed shutter is in the range of 30-1 / 8000sec (in 1/2-stop or 1/3-stop increments). With an external intervalometer, it is possible to set the shutter speed of any length. Canon 7D has multiple quiet release settings shutter.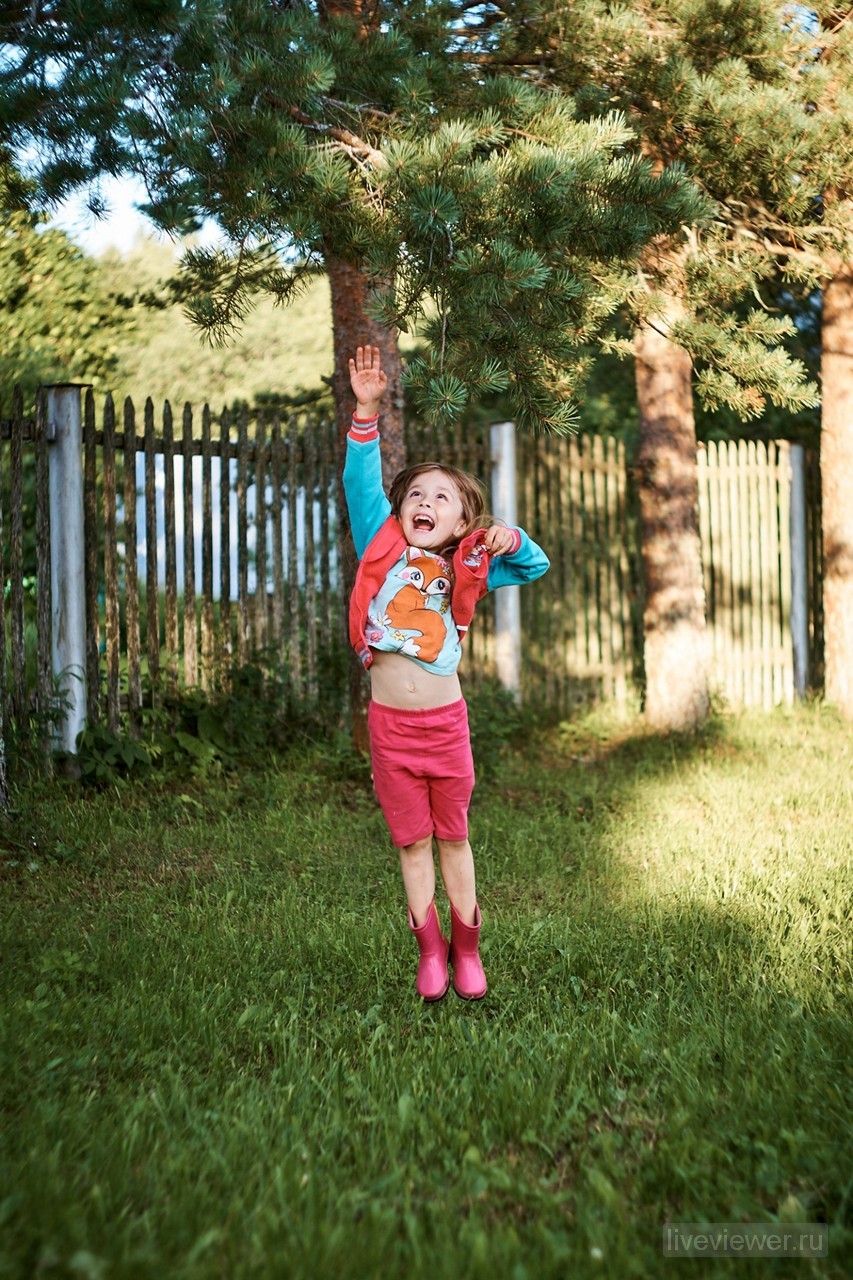 Write speed to card in Canon 7D
A full buffer on a CF card with a speed index of 133x takes about 40 seconds (520 MB RAW). To record videos of the highest quality, a memory card of the corresponding speed index is required.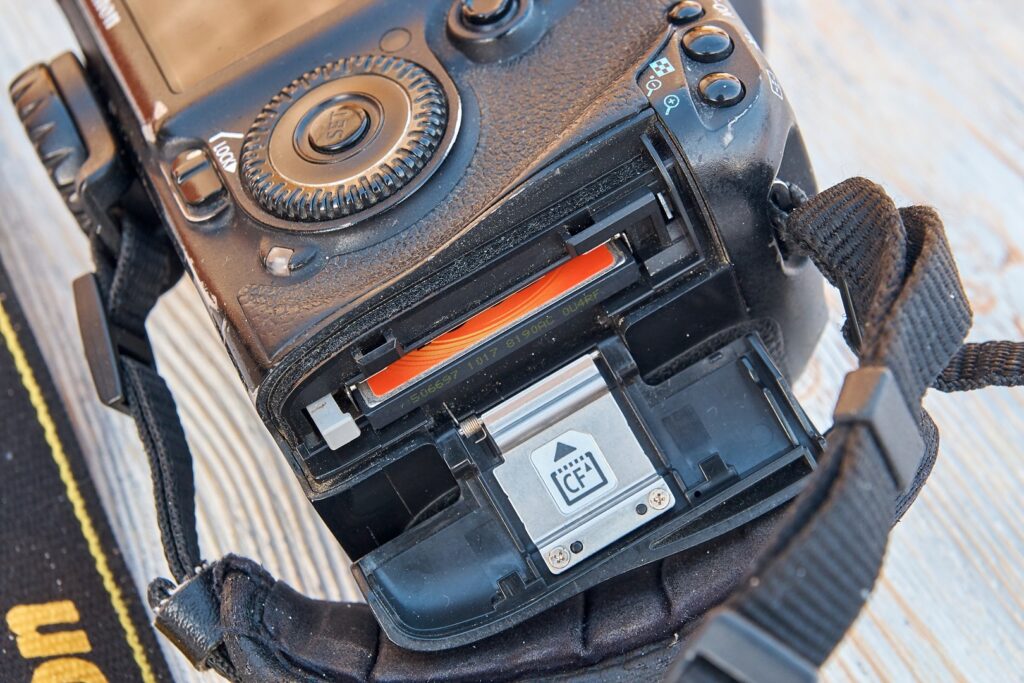 Canon 7D shutter operation
Canon 7D ISO
Flash, flash control
The camera supports all E-TTL II, E-TTL и TTL-OTF flash. External flashes can be controlled via a synchronizer or with a built-in flash.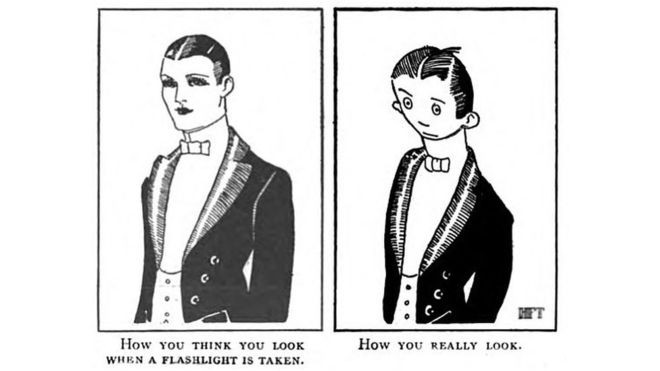 Battery
The Canon 7D uses an LP-E6 battery. This is a common type of battery form factor and shouldn't be a problem buying a new or extra battery. The battery lasts for 1100 shots. Battery level information is displayed on the secondary screen, in the display and in the viewfinder. You can view statistics on the number of photos taken on a single charge, as well as the exact level of charge as a percentage, in a special menu item.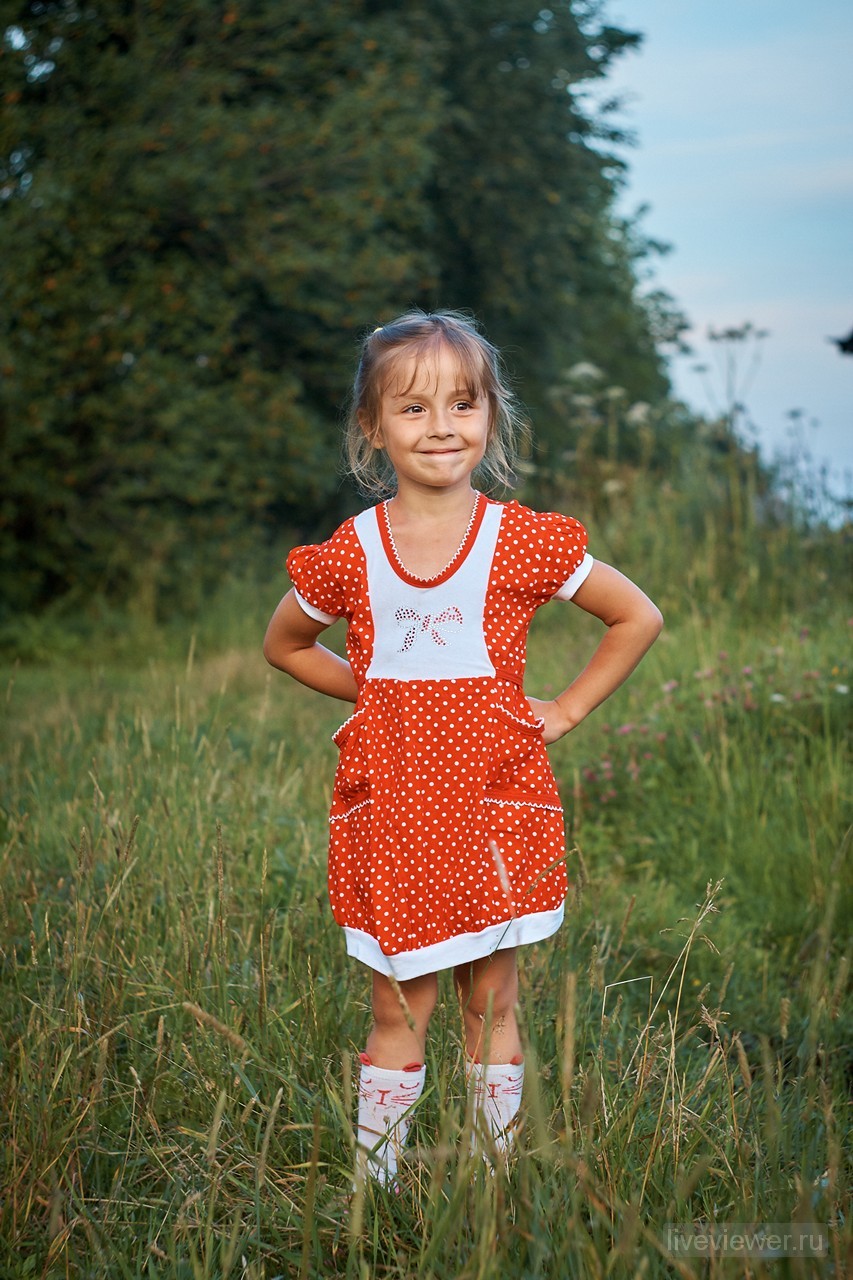 Advanced features with Magic Lantern
Canon EOS 7D is officially supported by unofficial Magic Lantern firmware, which expands the functionality of Canon cameras. If you are an advanced user, you have probably heard about this program. If not, then I recommend reading about it in my article in Russian about Magic Lantern.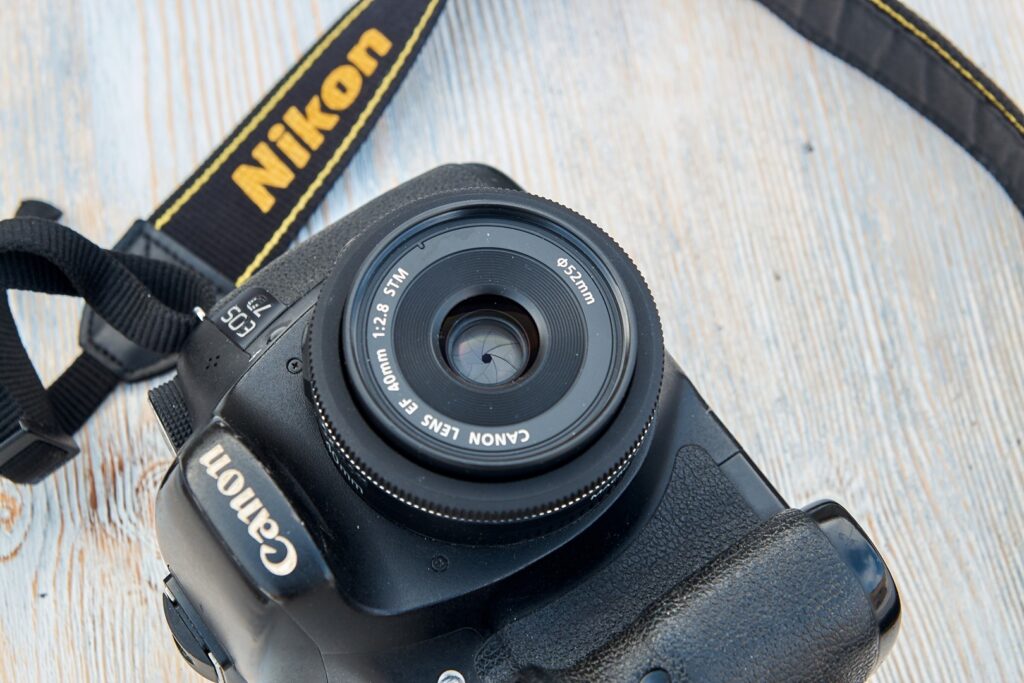 The Canon 7D benefits
This is Canon's top crop of 2009 baby.
Allows you to shoot in bad weather.
Writes JPG to card instantly.
Buffer for JPEG - infinite
18 real, not interpolated megapixels
Full-hd 1080p recording
Taking photos in video mode. RAW, JPEG
Relatively tall workers ISO. ISO3200 is completely working. By "working" I mean that the image on a monitor with a resolution of 1920 x 1080 has no visible artifacts, loss of detail and strong grain.
Focusing and control of depth of field in manual mode when shooting video
Silent shooting has several modes.
It is possible to work with old optics on M42x1 thread through an adapter.
8 frames per second. Scribbles like a machine gun
Disadvantages
Inconvenient control in the image viewing mode (joystick on the body)
Using a relatively rare and already expensive type of card - CF
Lack of a slot for a second memory card
Working with old lenses
Allows work with old lenses. Without dancing with a tambourine, old lenses with M42 thread can be installed on the camera, through adapter M42-EF... It will be relatively comfortable to work with old lenses only in the aperture priority mode. In other modes, it is necessary to rely on the readings of the camera's exposure meter in order to correctly set the settings for the photo. For example, good photos come together Canon 7D + Helios 44m 58mm f2.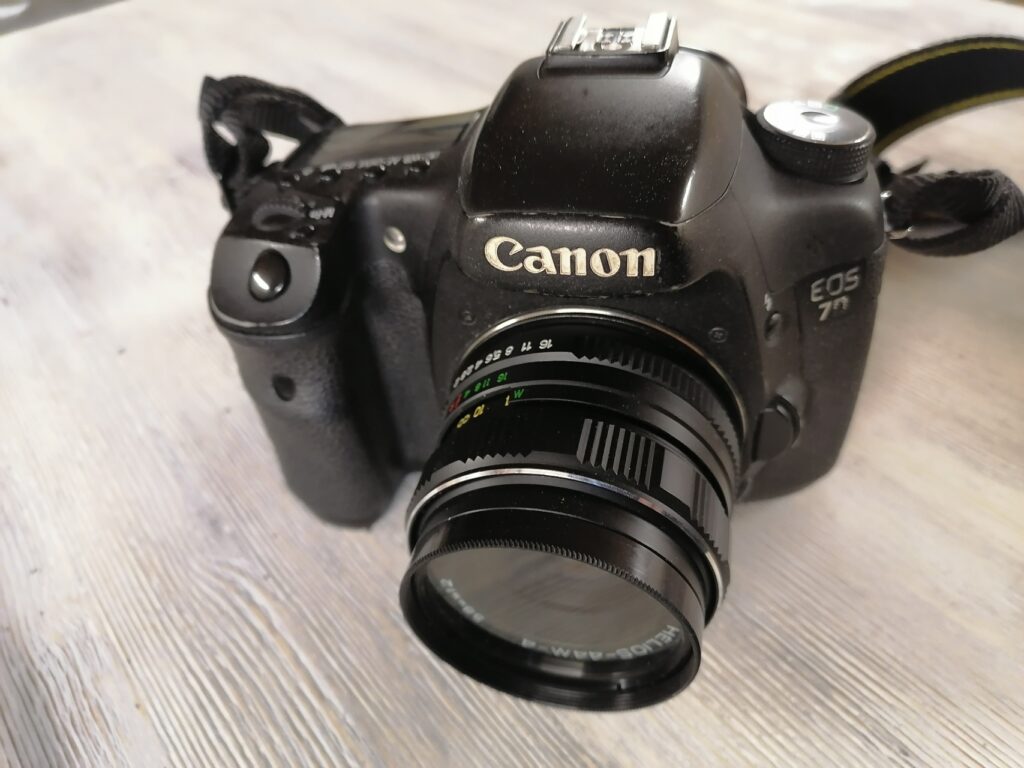 Examples of photos and videos. Canon 7D

Range ISO, is 100-12 800. ISO The 3200 is fully functional and suitable for both print and full-size viewing on a computer. When zoomed in, excellent per-pixel sharpness is observed even when shooting in standard camera JPEG. On ISO 6400 and 12800 noises are many times more, and they are visible to the naked eye.
Summary
Good camera. At the moment, the most delicious offer on the market for used equipment among the crops. Its updated version costs a cosmic amount in stores, however, it does not provide a qualitative breakthrough. An excellent solution for a beginner and advanced hobbyist.