Zenitar is the name of the lenses intended for Zenit small format cameras and manufactured by the Krasnogorsk Mechanical Plant. This brand also includes telephoto lenses Telezenitar and zoom lenses Variozenitar... The name "Zenitar" and its derivatives do not describe any specific optical device, and was assigned to lenses of various types intended for the "Zenith" equipment. The brand appeared in the late 1970s after the decision to unify the names of the KMZ model range im. Zvereva, as the most memorable in the international market.
Standard lens of the camera "Zenit-19" - "Zenitar-M" 1,7 / 50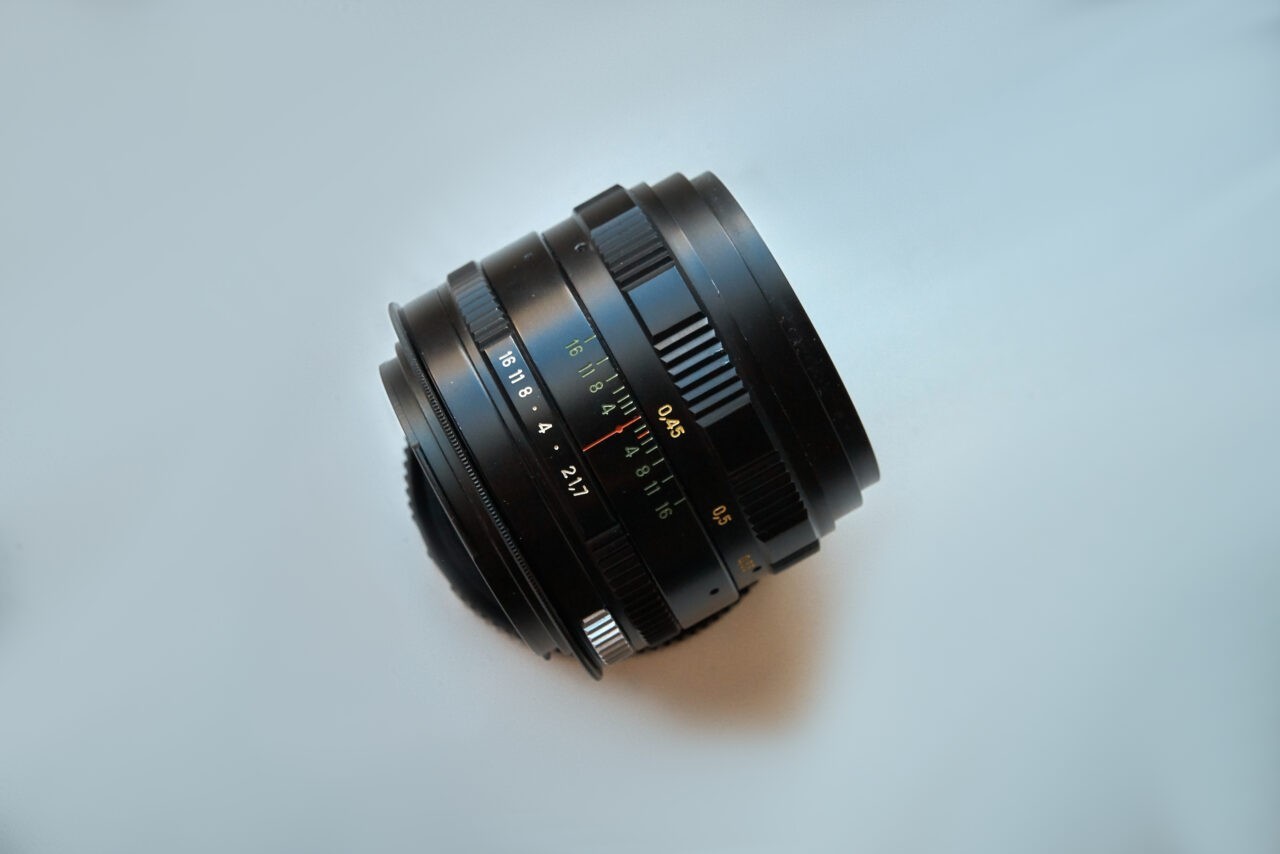 Well-known and widely used wide-angle Zenitar-M 16mm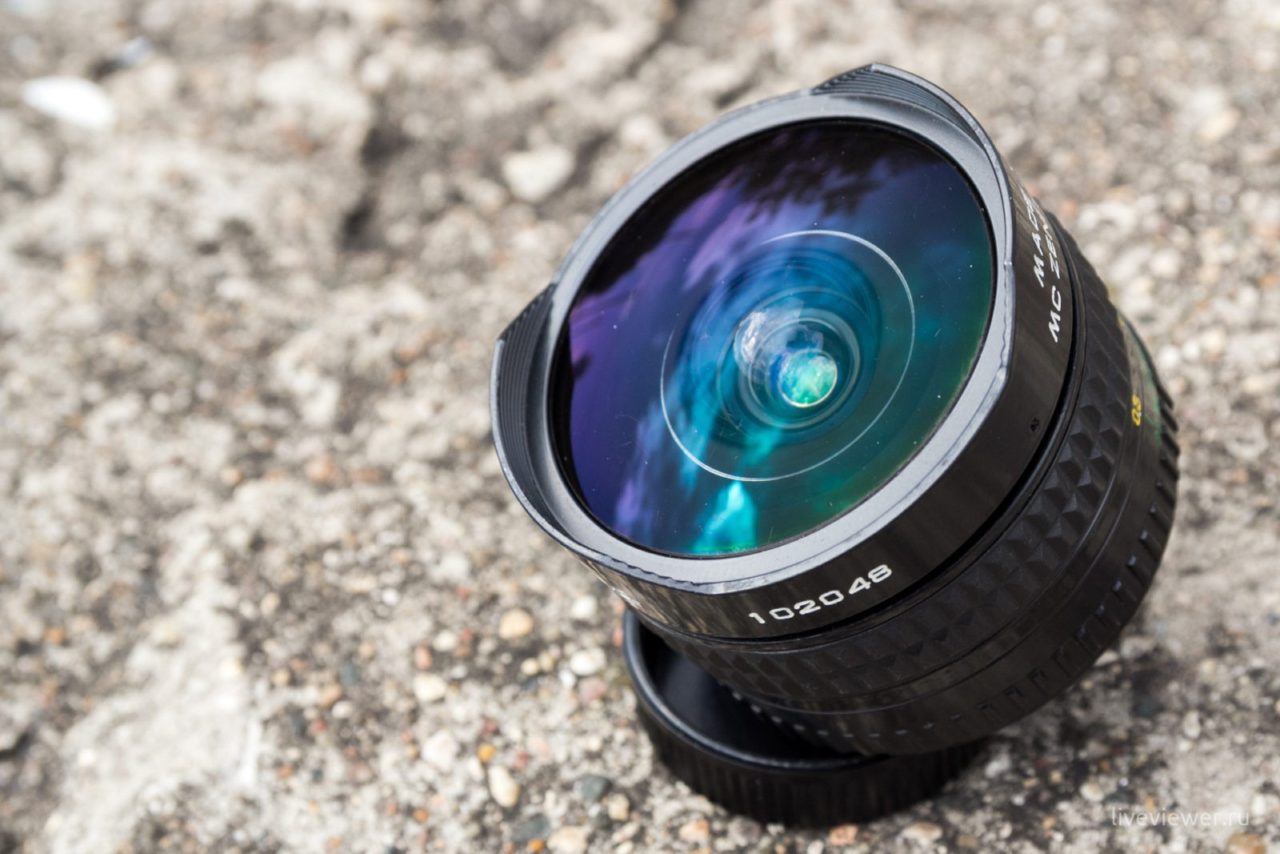 Types of lenses
The most famous normal "Zenitars" 1,7 / 50 and 1,4 / 50 with high aperture represent a complicated type of "double Gauss" and are similar to the Volna lenses developed at GOI. The basis for these developments was the Ultron lens, created by the German optician Albrecht Tronier (German. Albrecht wilhelm tronnier) for Schneider Kreuznach in 1937.
In addition to high-aperture normal lenses, which were produced as standard lenses for Zenith reflexes, under the Zenitar brand, retrofocus wide-angle and distortion optics with optical schemes developed at GOI under the names Mir and Zodiac were produced. Later, Telezenitar telephoto lenses appeared, developed by KMZ independently. After the restructuring under this brand, the development of the latest optics began, including those designed to work with foreign photographic equipment. Lenses "MC Zenitar-M2S" 2/50, "MC Zenitar-M" 2,8 / 16 and their modifications with bayonet mount are still produced.
All Zenitar lenses are equipped with a jumping aperture mechanism. Almost all, except for the earliest models, such as Zenitar-M 1,7 / 50, and some Telezenitars, have multilayer coating of optics (MS index in front of the name). Zenitar lenses, depending on the modification, have a threaded М42 × 1 or bayonet mounts. For type designation bayonet to the name lens one more letter is added: C - Canon EF, H - Nikon F, K - Pentax K, E - Sony E.
Normal lenses
Model
Focal
distance,
mm
Aperture
Bayonet /
thread
Frame format
Zenitar-M 1,7 / 50
50
f / 1,7
M42 × 1
24 × 36 mm
Zenitar 1,2 / 50s C
50
f / 1,2
Canon EF
18 × 24 mm
Zenitar 1,2 / 50s N
50
f / 1,2
Nikon f
18 × 24 mm
"MC Zenitar-M" 1,4 / 50
50
f / 1,4
M42 × 1
24 × 36 mm
"MC Zenitar-K" 1,4 / 50
50
f / 1,4
Mount K
24 × 36 mm
"MC Zenitar-ME1" 1,7 / 50
50
f / 1,7
M42 × 1
24 × 36 mm
"MC Zenitar-M" 1,9 / 50
50
f / 1,9
M42 × 1
24 × 36 mm
"MC Zenitar-K" 1,9 / 50
50
f / 1,9
Mount K
24 × 36 mm
"MC Zenitar-M" 2 / 50
50
f / 2,0
M42 × 1
24 × 36 mm
"MC Zenitar-K" 2 / 50
50
f / 2,0
Mount K
24 × 36 mm
"MC Zenitar-M2s" 2/50
50
f / 2,0
M42 × 1
24 × 36 mm
"MC Zenitar-K2s" 2/50
50
f / 2,0
Mount K
24 × 36 mm
Zenitar 0,95 / 50 E
50
f / 0,95
Mount E
24 × 36 mm
Zenitar 50mm F1.5 for Sony E-mount
Wide angle lenses
Model
Focal
distance,
mm
Aperture
Bayonet /
thread
Corner field
"MC Zenitar-M" 2,8 / 16
16
f / 2,8
M42 × 1
180°
"MC Zenitar-K" 2,8 / 16
16
f / 2,8
Mount K
180°
"MC Zenitar" 2,8 / 16 N
16
f / 2,8
Mount F
180°
"MC Zenitar" 2,8 / 16 C
16
f / 2.8
Canon EF
180°
"MC Zenitar-M" 2,8 / 20
20
f / 2,8
M42 × 1
96°
"MC Zenitar-K" 2,8 / 20
20
f / 2,8
Mount K
96°
"MC Zenitar-M" 2,8 / 28
28
f / 2,8
M42 × 1
75°
"MC Zenitar-K" 2,8 / 28
28
f / 2,8
Mount K
75°
Zenitar 3,5 / 8 N
8
f / 3,5
Mount F
180°
Zenitar 3,5 / 8 C
8
f / 3,5
Canon EF
180°
Zenitar 35mm F2 for Sony E-mount
Long focal lenses
Model
FR,
mm
Diaphragm
Bayonet /
thread
Corner field
Zenitar 1,2 / 85
85
f / 1,2
Nikon F or Canon EF
28°
"MC Zenitar-1M" 1,4 / 85
85
f / 1,4
M42 × 1
28°
"MC Zenitar-1K" 1,4 / 85
85
f / 1,4
Mount K
28°
Zenitar 1,4 / 85 N
85
f / 1,4
Nikon f
28°
Zenitar 1,4 / 85 C
85
f / 1,4
Canon EF
28°
MC APO Telezenitar-M 2,8 / 135
135
f / 2,8
M42 × 1
18°
"MC APO Telezenitar-K" 2,8 / 135
135
f / 2,8
Mount K
18°
Telezenitar-M 4,5 / 300
300
f / 4,5
M42 × 1
8°
MC APO Telezenitar-M 4,5 / 300
300
f / 4,5
M42 × 1
8°
"MC APO Telezenitar-K" 4,5 / 300
300
f / 4,5
Mount K
8°
APO Telezenitar 5,6 / 500
500
f / 5,6
5°
Zoom lenses
Model
Focal
distance,
mm
Aperture
Bayonet /
thread
Corner field
"MC Variozenitar-M" 2,8-3,5 / 25-45
25-45
f / 2,8 ~ 3,5
M42 × 1
82 — 52 °
"MC Variozenitar-K" 2,8-3,5 / 25-45
25-45
f / 2,8 ~ 3,5
Mount K
82 — 52 °
"MC Variozenitar" 2,8 / 35-100 K
35-100
f / 2,8
Mount K
65 — 23 °
"MC Variozenitar-M" 3,5-4,5 / 35-105
35-105
f / 3,5 ~ 4,5
M42 × 1
63 — 28 °
"MC Variozenitar-K" 3,5-4,5 / 35-105
35-105
f / 3,5 ~ 4,5
Mount K
63 — 28 °
"MC Variozenitar-M" 4 / 70-210
70-210
f / 4,0
M42 × 1
36 — 11 °
"MC Variozenitar-K" 4 / 70-210
70-210
f / 4,0
Mount K
36 — 11 °



Sometimes I buy photographic equipment from the USSR and not only. You can offer your write me. Help the project: 5469 1200 1062 4624. Comments can be left without registration and SMS